Murrieta's Bar and Grill Calgary – It was a Saturday and at the last minute I suggested that we go downtown to do a little shopping. We had a gift card for The Cellar from a year ago. What???!! I know, wine just sitting there for us to have for free. I had actually been to The Cellar a few times and had forgotten my gift card or had been travelling by train and not wanting to carry that many bottles. Anyway, it was a good excuse for the three of us to go on a little adventure. We parked at the tower and walked a few blocks to Stephen Avenue Mall, a pedestrian road lined with stores and restaurants in the heart of downtown Calgary.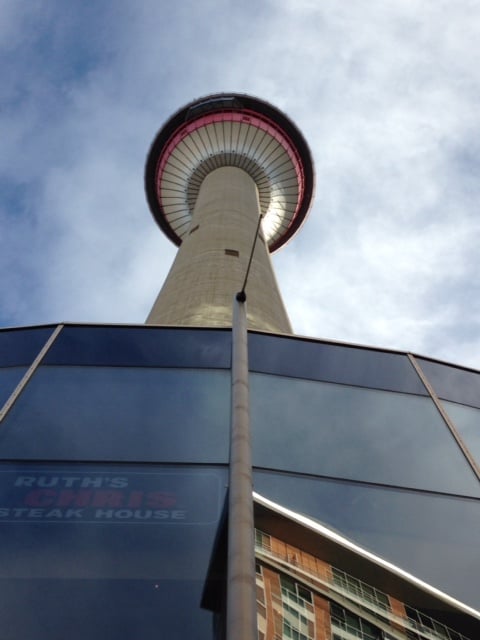 Look up, look way up. Amber snapped this shot on our way. We poked around in a few stores while we made our way to The Cellar.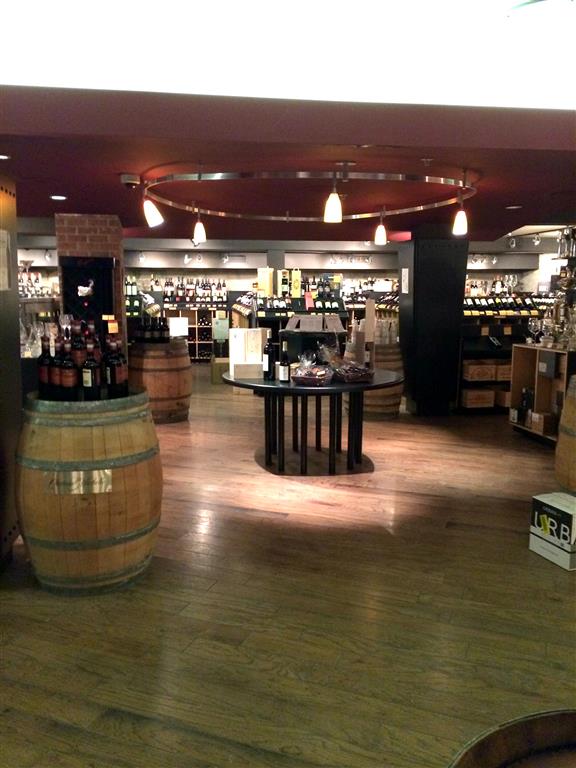 We selected four nice wines at The Cellar and purchased a couple of wine glasses. We were then ready for a bite to eat. The lovely gals at The Cellar suggested Murrieta's Bar and Grill which is directly above them but a stroll back up the stairs and around the block is the entrance. The chicken sandwich was highly recommended. Amber paid attention.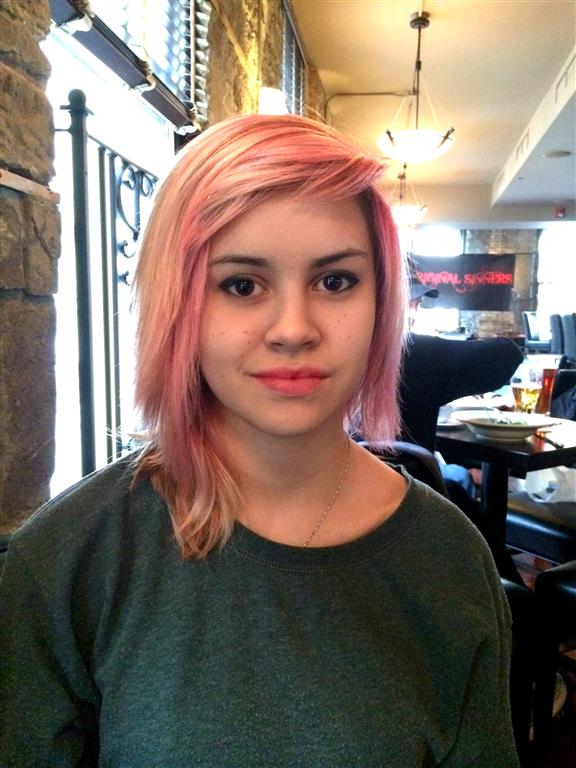 Our lovely daughter Amber, so enjoyed her afternoon and lunch at Murrieta's.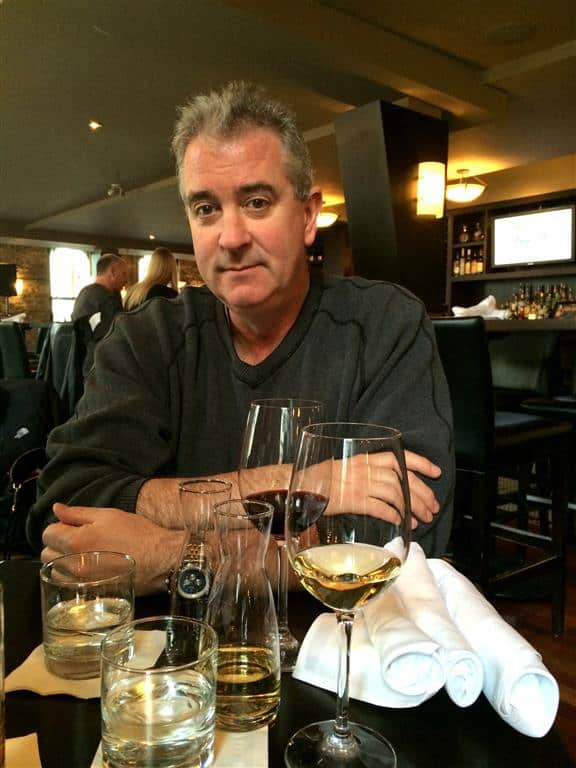 It is nice to sip a great wine and laze while having a late afternoon lunch. I so enjoyed this time together.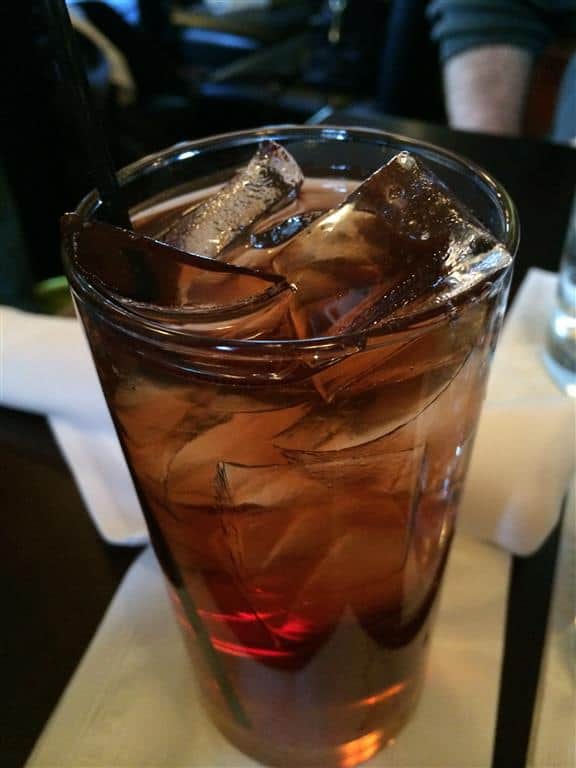 Amber ordered an ice tea. When ordering in the US, we found out the hard way, their ice tea for the most part in restaurants comes unsweetened. Amber was happy to have what she likes at home again.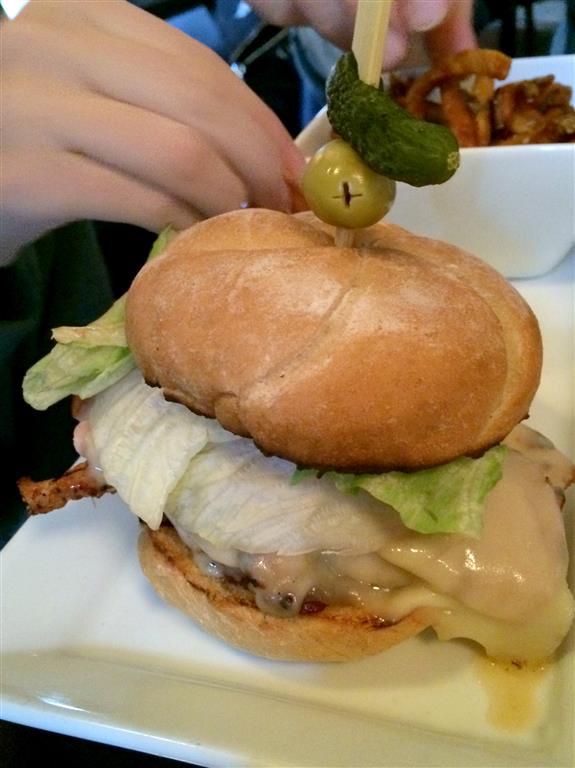 Amber stuck with the recommendation of the girls from The Cellar and ordered that delicious looking Grilled Chicken Sandwich. It comes with tomato & dill aioli, cranberry mustard, Swiss cheese, honey ham, lettuce, vine ripened tomato on a Kaiser bun. Plus the best, crispy and amazing tasting fries, caught Dad sneaking a few in the background!!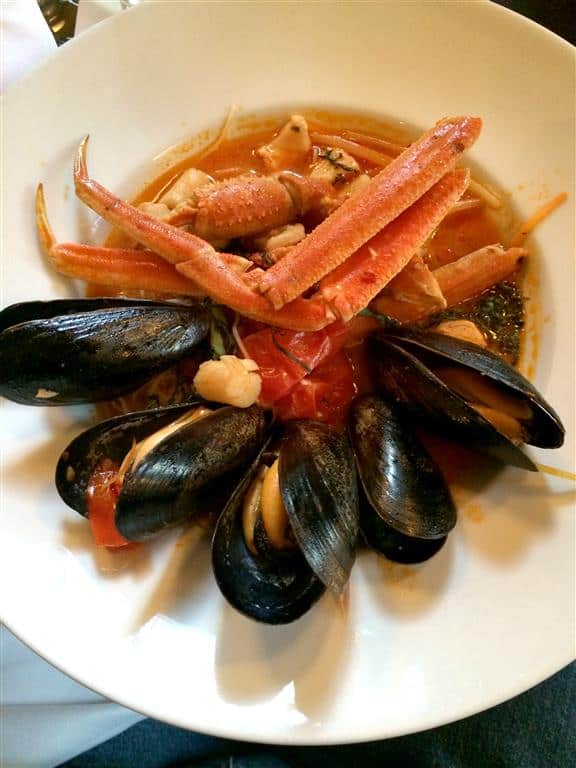 Ken ordered up the Westcoast Cioppino which is a favorite of both of ours. His bowl was full of mussels, scallops, snow crab, fresh fish, tomato broth and angel hair pasta. I have never seen pasta served in a cioppino before. Ken enjoyed it thoroughly but does like our homemade which has a bit more spice and garlic.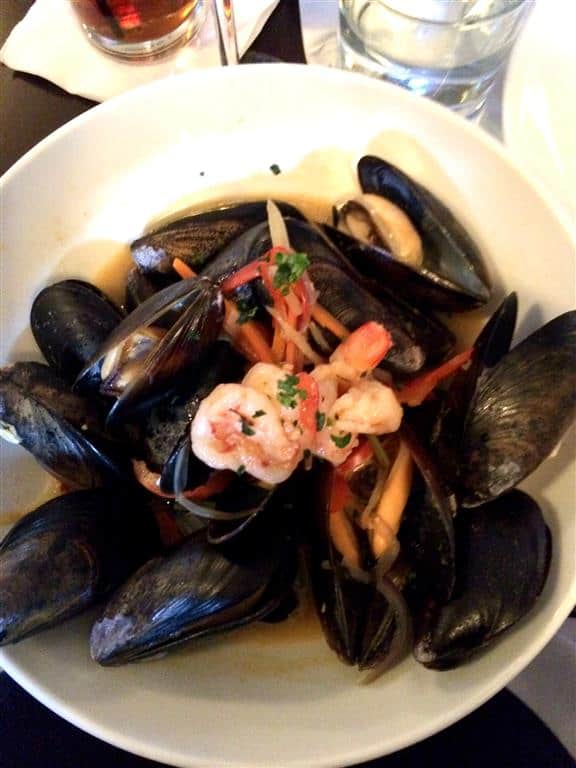 I ordered the Steamed B.C. Mussels which was an appetizer. The waitress who had been extremely attentive and pleasant recommended some salty fries to finish off my lunch. I thought that was a great idea. I loved the added touch of shrimp atop these mussels, so pretty. They were cooked in a miso sesame broth and were delicious! I did have about 6 that didn't open at all. I prefer that the chef would have taken those ones away, as you can not pry open a mussel to eat. You can get very sick from eating mussels that aren't alive just prior to cooking and that is one sign of a mussel not to eat.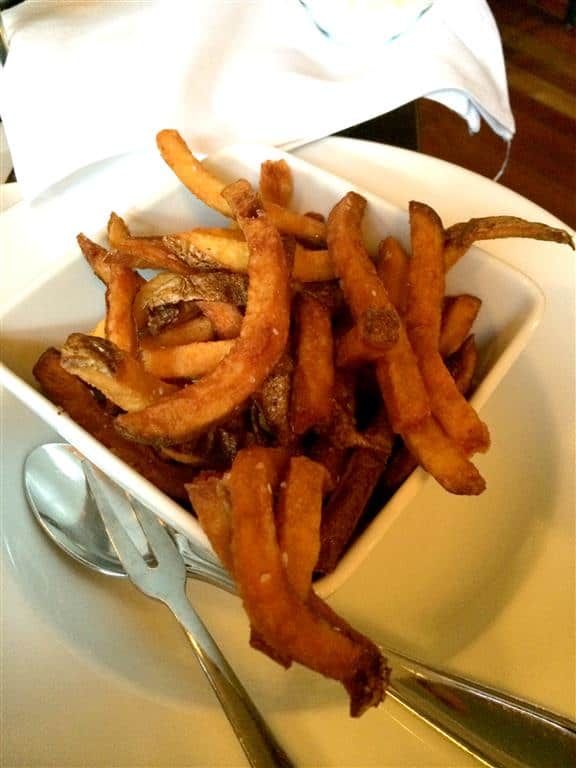 I think their fries are twice fried to get that perfect dark golden color. They were perfection and served with a gorgeous aioli. They went so nicely with the mussels too.
Murrieta's has two locations, one here and one in Canmore. Come and dine and enjoy!! We sure did! The perfect downtown spot for a lunch or dinner.