MWM 26 Freezable Christmas Cookie Recipes
I wanted to reintroduce you to one of our top seasonal posts right now for Mouth Watering Mondays, MWM 26 Freezable Christmas Cookie Recipes. This post is on fire right now and rightly so as it is very helpful in getting you ahead of the game for the holidays. Now that it is almost November you will want to get going on some of your baking. Having it already in the freezer is a huge time saver for me for the holidays. I can always grab a quick platter of delicious baked goods for company anytime. Also, I have on hand delicious homemade baking to give as gifts. Just pull them out and place them in decorative containers or boxes and you will have the most treasured gift.
This time saver will be used again and again in years to come I am sure. It helps me out immersibly. I take my calendar and plan my cooking days ahead of time. Then I am not rushed while trying to do so many other holiday tasks and I don't feel overwhelmed. It is so much more enjoyable to be organized and makes the holidays a pleasure.
Come and choose cookies like adorable Reindeer Cookies, Snow Capped Gingersnaps, Salted Milk Chocolate Cherry Oatmeal Cookies, Fudgy Brownie Cookies and Holiday Chocolate Dipped Shortbread just to name a few. There are 26 to choose from and they also might spark a memory of your favorite cookies to make.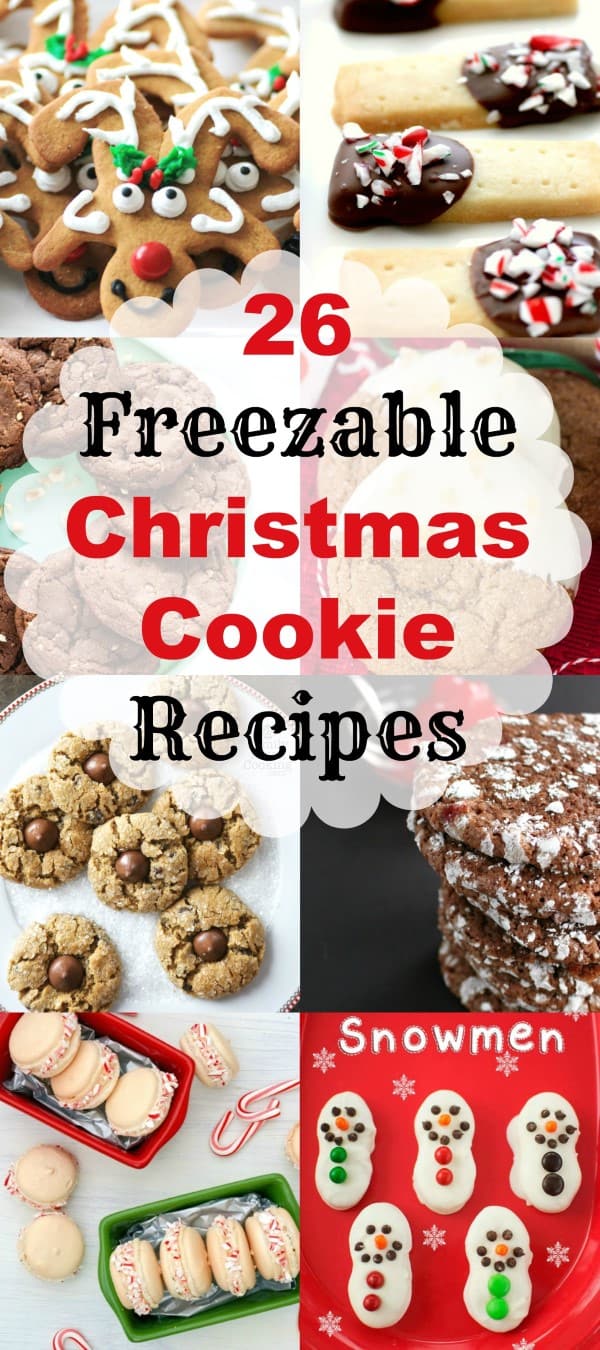 To find out more about freezing the cookies and for all of the amazing recipes come over to the original post HERE!! Enjoy your baking and Happy Holidays!!