Cheesy Mashed Potato Croquettes
We have rolled around to a Monday again and for Mouth Watering Mondays (MWM) we have Cheesy Mashed Potato Croquettes!! These are the perfect was to use up those Thanksgiving or Christmas mashed potato leftovers and have them tranformed into another gorgeous dish. We like to have these just with a salad for a meatless Monday after all that turkey indulging!!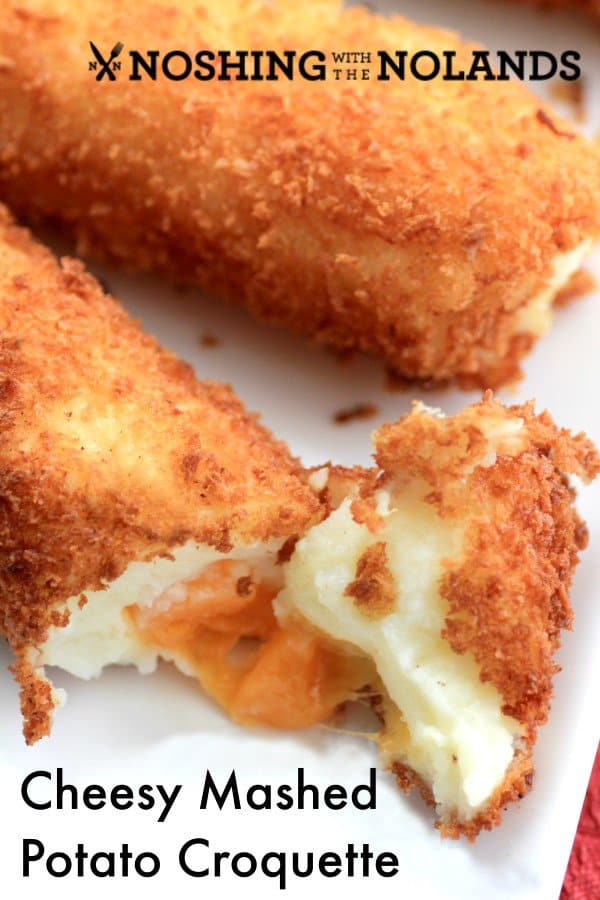 Crunchy on the outside and cheesy creamy on the inside. This recipe will have your family grabbing more and asking you to make them again!! You will now be making extra potatoes for your feasts so that you have lots of leftovers to make this recipe. My grandmother always made extra for dishes like this plus her lovely potato scones or potato pancakes.
For all recipes like this it is best to have leftovers that are very well chilled, potatoes that have been in the refrigerator overnight work the best. The original post is a #SundaySupper post and the theme was leftovers from Thanksgiving, so there are lots of recipes to help you out this holiday season to transform those delicious leftovers into another amazing dish.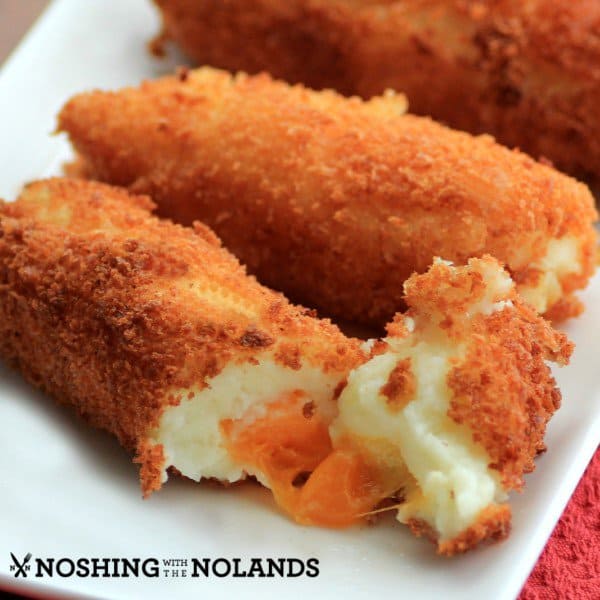 For the original post and the full recipe, please come over HERE!!