MWM Easy Vietnamese Pho
It is Mouth Watering Mondays again and this is the day that we dig through the vault to find you something that has been very popular over the past year. This MWM Easy Vietnamese Pho has not only been a very popular dish in this household but you have also loved it. It has easy to find ingredients that everyone will adore.
With its' easy preparation and wonderful flavors it is a sure winner of an Asian dinner and one that we love to have over and over again. The broth simmers away for hours in your slow cooker and then a very simple addition of the rest of the ingredients and dinner is ready in less than 15 min.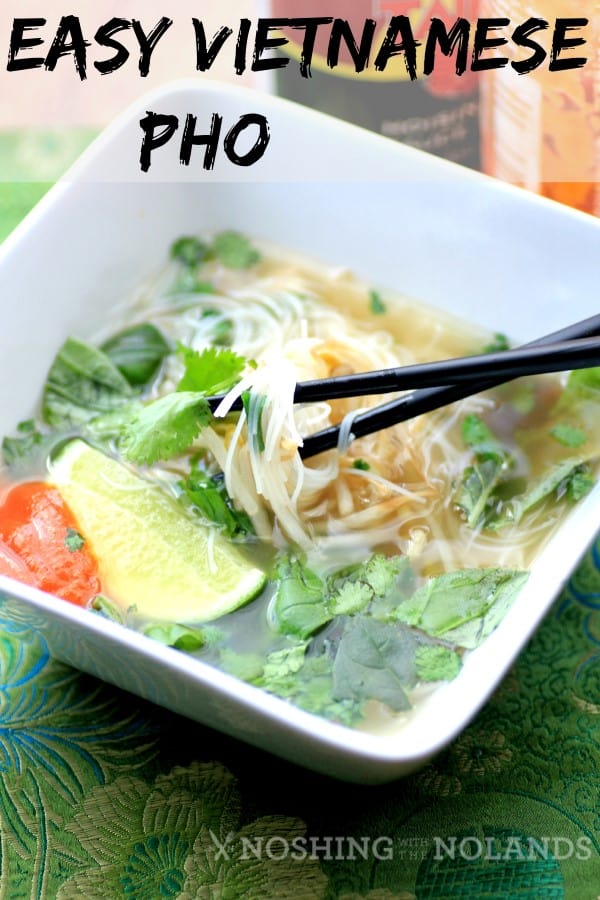 I love the flavor in a great Pho, cilantro, lime, chicken and then amping it up with hoisin and sriracha makes for a scrumptious and satisfying soup that is low in calories but not on taste. Spring and summer is a great time to have this lighter soup with wonderful fresh ingredients. Add in more veggies if you like too!!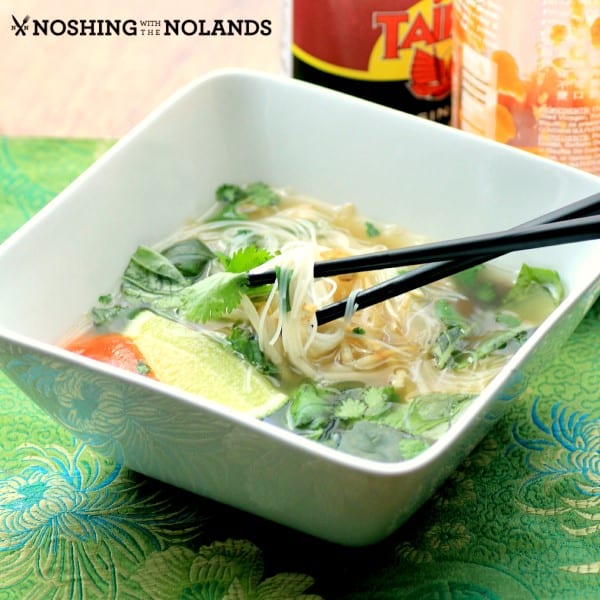 Come over to the original post for more on this great soup and to grab the RECIPE!!