MWM Mozzarella Cheese Sticks
Things are starting to heat up outside and in the kitchen now that it is almost summer! But nothing at Noshing With The Nolands is hotter than are these all time, most shared, made and loved appetizer, for these Mozzarella Cheese Sticks. So I went way back in the archives and pulled out this MWM Mozzarella Cheese Sticks for this Mouth Watering Mondays!! It is our number one post of all time and I have never shared it on Mouth Watering Mondays before, no idea why!!
Crispy on the outside, with some extra heat and flavor from Emeril's classic spice mix. Incredibly ooey gooey on the inside with wonderful stringy mozzeralla cheese sticks. Plus a very simple yet scrumptious tomato dipping sauce accompanies this recipe. This appetizer is an irresistible dish, a must try!!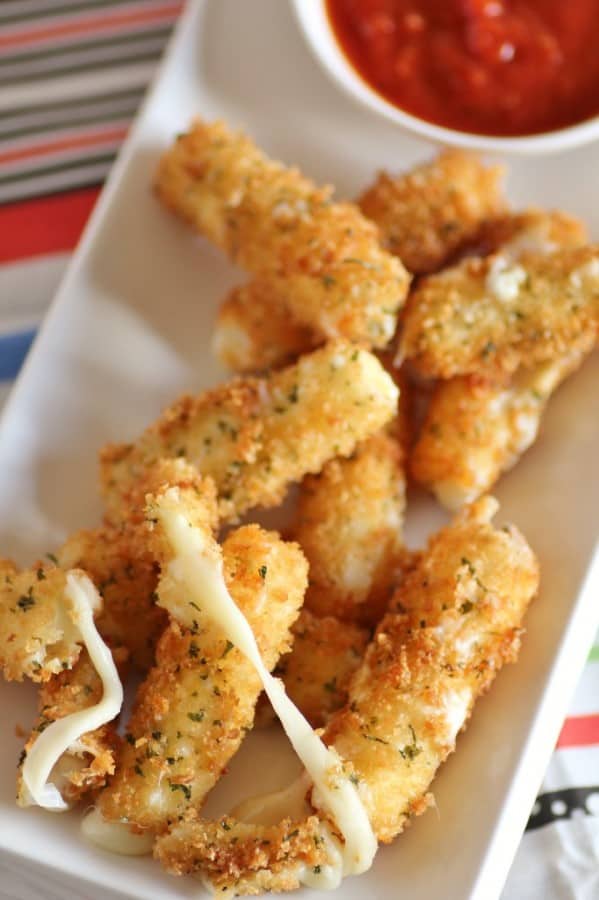 They are also a great make ahead recipe as they need to be frozen before you deep fry them. Thus, giving you a great cheesy treat for kids parties, game day, a super summer appetizer or one for pretty much any occasion or anytime of the year. Everyone love a cheese sticks!
The crowd will ask for more and more of these but that is easy as you can stock pile the freezer with them. You can slice your own cheese sticks or use the conveniently packaged ones that kids love in their lunches already! A really simple appetizer and one that can be fried up in a wok too, no need for a deep fryer!!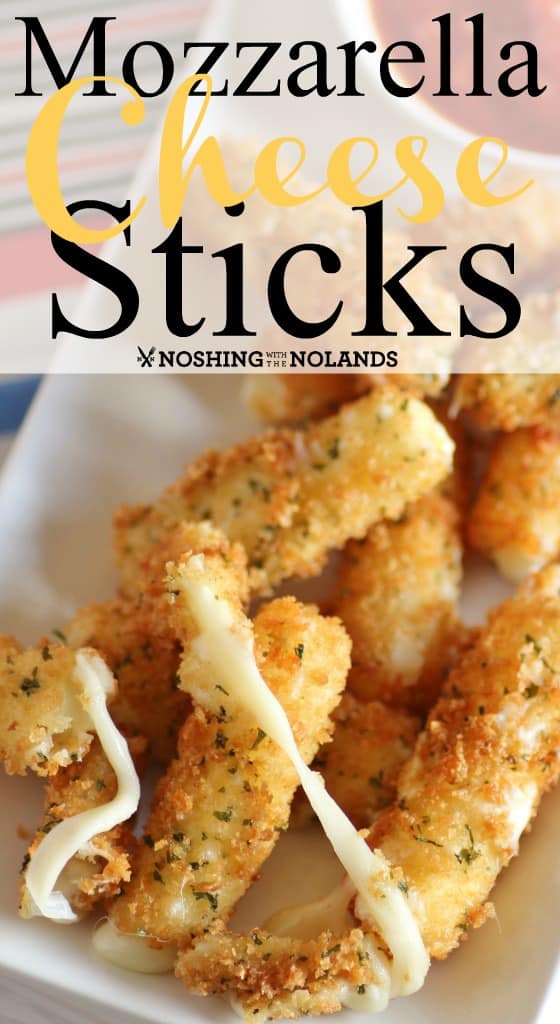 Come over to the original post for the full RECIPE, you will love this one, I guarantee it!!