MWM New Year's Eve Cherry Bomb
I have gone back in the archives for our Mouth Watering Mondays post to New Year's 2012/2013 and grabbed this MWM New Year's Eve Cherry Bomb for you today!! This is a great libation to ring in the New Year with!! Lively and not too sweet as the club soda cuts the sweetness of the grenadine, Kirsch and Grand Marnier. Plus, it gives the cocktail that fun effervescence that everyone likes for New Year's Eve.
Clinking glasses, toasting each other and the hope for the New Year will be made even more special with this gorgeous cocktail!! It goes perfectly with munchies like Cranberry Port Goat Cheese Log, Herb Roasted Cashews, Ricotta Red Pepper Crostini, and Cantaloupe Pomegranate Salsa. All of these appetizers are a bit lighter and work great as gorgeous accompaniment to the cocktail and to your New Year's Eve table.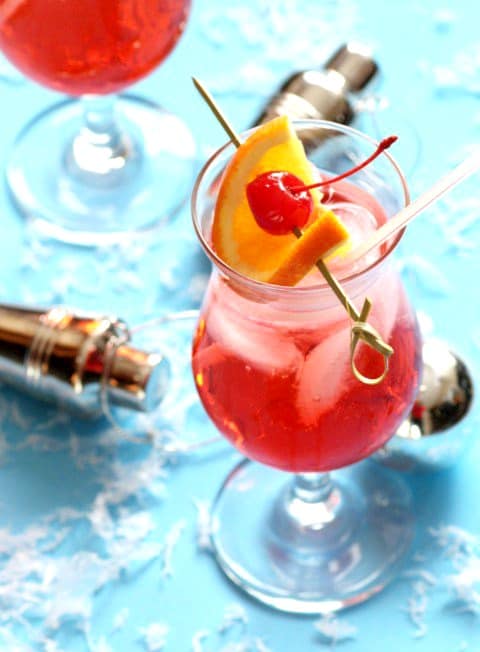 How do you celebrate this night? Do you party the night away with friends and family? Quietly cheers to your loved ones at home? Ring it in at another time around the world and then settle in for an early snooze? Anyway you like to you can enjoy this cocktail. You probably have some of these ingredients kicking around after the holidays anyway!!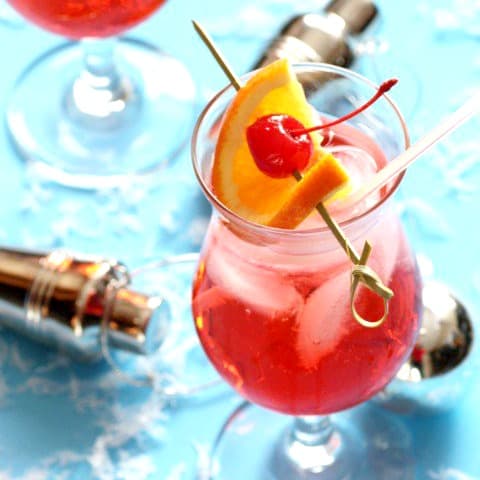 For the original post and recipe come on over HERE!