MWM Peach Blueberry Sangria
We had a lot of fun making wine for this post last year. I need to make some again as I really enjoyed not only the process but felt the wine itself was very good. It kept us stocked up for the summer months with a good pinot grigio. So today we look back with Mouth Watering Mondays and peak back in on MWM Peach Blueberry Sangria.
Sangrias are fun in the summertime with fresh fruit and the combinations are endless but I love the peach and blueberry together. Peaches give off the nicest flavor in wine and the blueberries are so colorful too. This sangria goes great with any meal or by itself too.
Sangrias are a common beverage in both Spain and Portugal but usually made with red wine, fruit, sweetener and brandy. Changing that up slightly using white wine and a few other ingredients gives the traditional sangria a whole new light.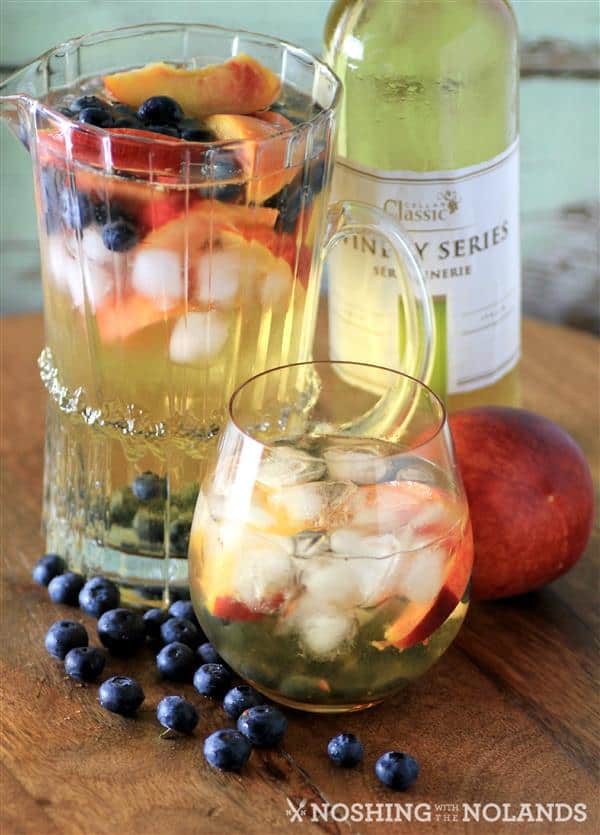 The crisp slightly sweet wine pairs gorgeously with these two fruit. The ice makes it so refreshing and cold, perfect for a hot summer day. Make up a jug of this and take it over to friends. They will love sharing this with you at any gathering or BBQ. The summer is fun to have a porch sipper like this in hand.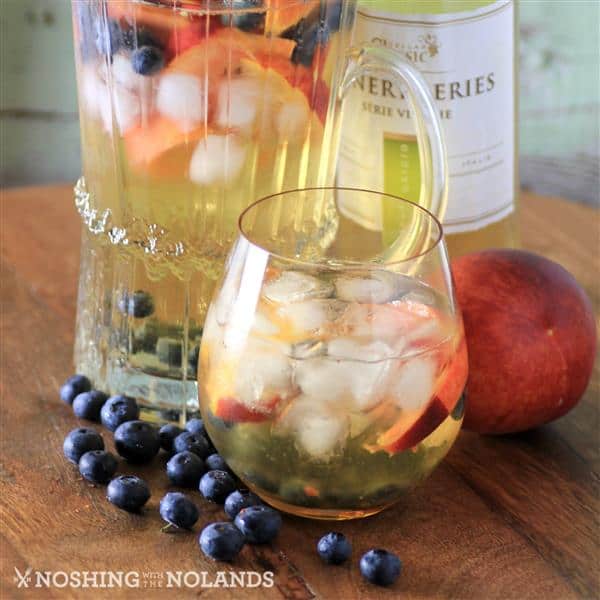 Come over to the original post for the full RECIPE and also learn tons on wine making. It is a great hobby that is easily accomplished now with wonderful premium kits like we used. A pinot grigrio is a great place to start as it is an easy wine to make.