MWM – Ruth's Chris Copycat Sweet Potato Casserole
Pulled from the vault from last year is this scrumptious MWM – Ruth's Chris Copycat Sweet Potato Casserole and it is one of our most popular posts for Thanksgiving and the holidays. I love making this casserole, so I brought it back to life for you for Mouth Watering Mondays. We have enjoyed this at Ruth's Chris and at home. I adore the sweet nutty topping and it goes so nicely with turkey and other fixings but would be a beautiful side with beef, ham or chicken too!
This is a must try casserole for the holiday season but can be truly enjoyed at anytime of the year. Ruth's Chris serves it up with a big juicy steak don't forget!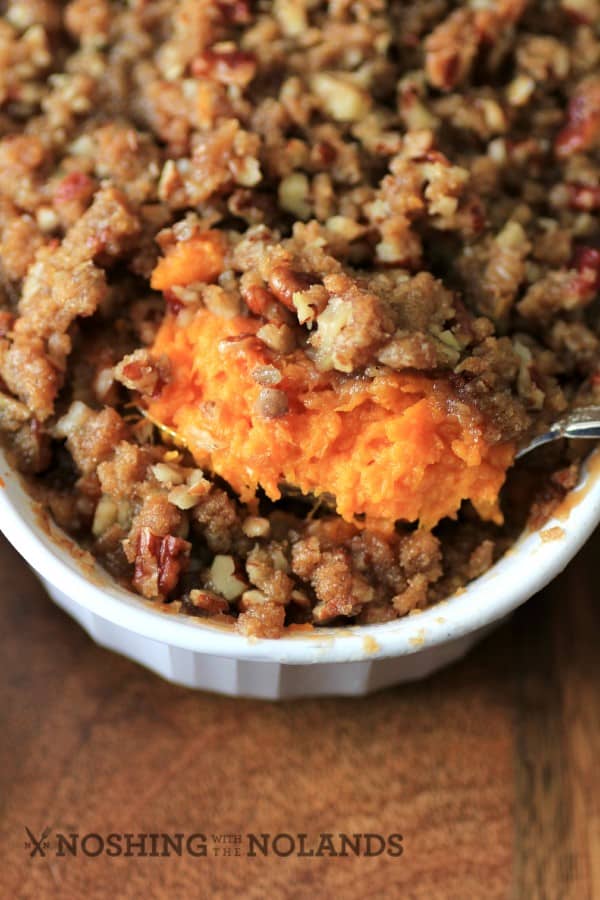 Is it making you drool? I know I am when thinking about this great side dish again. The sweet pecan topping goes gorgeously with the sweet creamy potatoes. This casserole is a crowd-pleaser hands down. It will be the go to casserole that everyone will want a second helping of.
The aroma of this casserole cooking in your oven fills the house with a warmth that will ignite memories of holidays and family gathering. It is pure comfort food at its' best!! You might even need to double this recipe for a larger crowd and make two casseroles. It is worth a thought as one just might not be enough!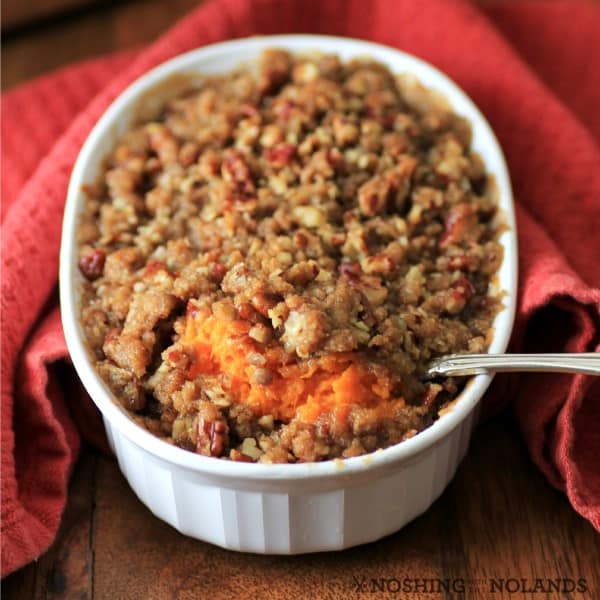 From our home to yours, I hope you enjoy this wonderful casserole for years to come!! Come over to the original post for the RECIPE and more!