MWM Spinach Prosciutto Macaroni and Cheese
For Mouth Watering Mondays today I have a Spinach Prosciutto Macaroni and Cheese. I have not been around #SundaySupper for a while. I have been too busy but will be joining back in this month to celebrate National Sunday Supper Month with the gang again. Today I share with you from the archives the founder Isabel Reis Laessig recipe, as #SundaySupper is her baby who turns four this month. Besides the month being a celebration we also have January 10, 2016 as National Sunday Supper Day. How exciting!!
Today's recipe is a fantastic one and heightens macaroni and cheese to a whole new level!! It is a great meal that will have everyone gathering around the table to enjoy! Bringing the family together for at least one meal a week it very important and that is the driving force behind #SundaySupper.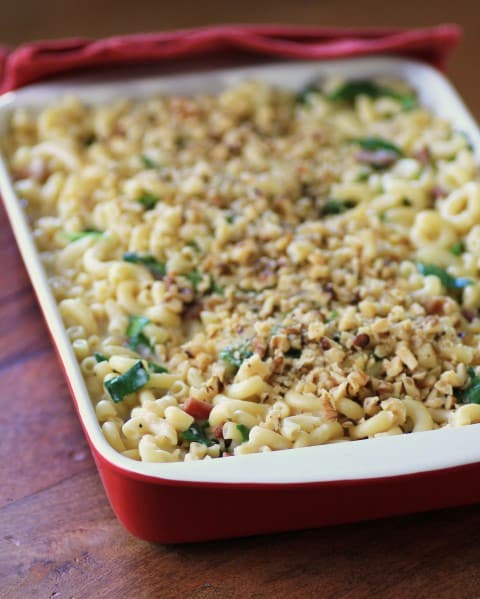 This macaroni and cheese has a unique and delicious flavor with the added spinach, prosciutto and walnuts. A fantastic supper for anytime of the week but perfect for #SundaySupper. It is not only easy but can be made ahead of time too!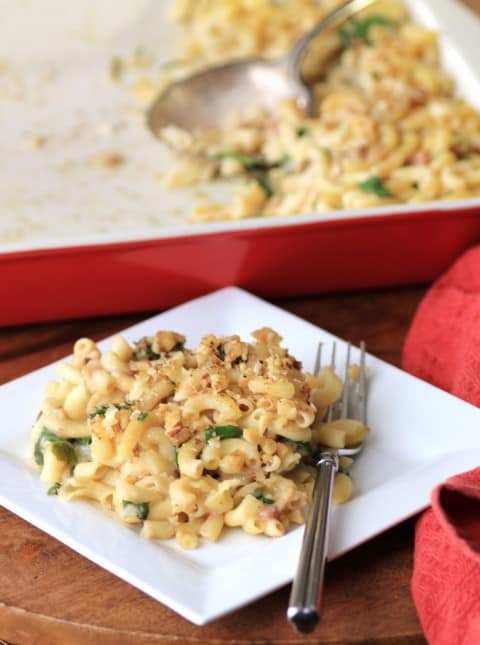 Come and celebrate all month long with us at #SundaySupper! For the recipe and full post come on over HERE!!