MWM – Stovetop Lobster Macaroni and Cheese
When I first put this post up people kept saying, "How Do You Have Leftover Lobster?". Well, I sure love to have a great lobster feast but rarely can I finish it all, so often I have just enough to create another great dish at home the next day. So for Mouth Watering Mondays, I dug up MWM – Stovetop Lobster Macaroni and Cheese. I was thinking about this delicious recipe when I had lobster not that long ago. Again, home I came with about a cup of gorgeous lobster tail. This time I made some fluffy scrambled eggs and added it into that instead.
In saying this if you want to make this and don't have leftovers, grab a tail or two at the grocery store. Sometimes you can catch them on sale even. This is a delightful way to enjoy just a little bit of lobster.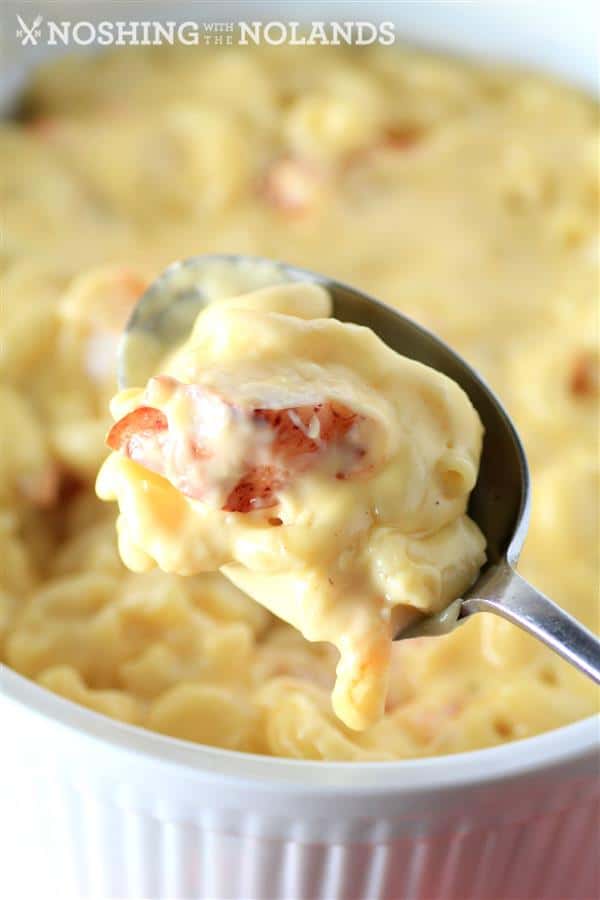 Luscious and creamy and the lobster stays tender since it is not baked in the oven. This is an easy recipe and can be served as a main or makes a delicious side dish too. Try adding in a little more seafood into your diet, you deserve it!!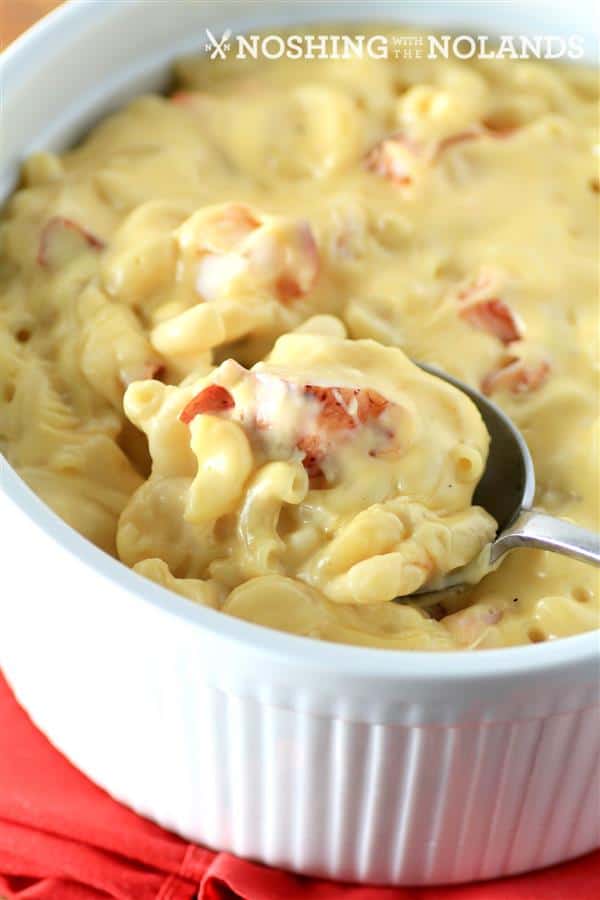 Come over to the original post for the RECIPE and more!! Enjoy this great macaroni and cheese today!!