MWM Sundried Tomato Asiago Bagels
Digging through popular posts from this time last year, I selected this MWM Sundried Tomato Asiago Bagels to share with you for Mouth Watering Mondays. I love when Ken makes bagels, he is the bread baker in this family. His bagels are always really good. He says they are easy to make too. I just know how delicious they are, I want him to make more. These bagels are probably my favorite bagel he has made to date.
Hubby has also made these Homemade Truffle Salt Bagels, you can come up with your own additions, the sky is the limit. One of my favorites is an Everything Bagel and that has to be next on the list for him to make for sure. I will keep my fingers crossed and do a little prompting so we can share that recipe with you here too. What is you favorite kind of bagel, do you like to go to the sweet side with a Cinnamon Raisin or stay to the savory side?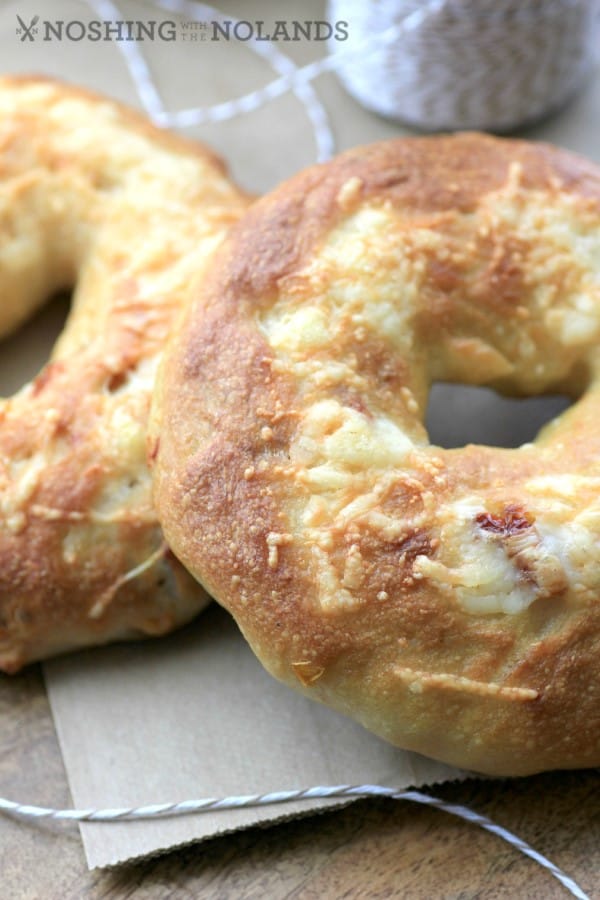 These were so flavorful from the sundried tomatoes and the asiago together. Fresh and hot from the oven they are amazing!! Have you ever made bagels? Give this recipe a try, you do need some time to create them but they really aren't that difficult and the result will astonish you how good they are.
These bagels would be a great brunch item for Mother's Day. They would be the star of the show and mom would be so grateful for you extra time and energy in creating these for her. Ken doesn't need any special time to make these for us though and we are so happy he makes them for any old day.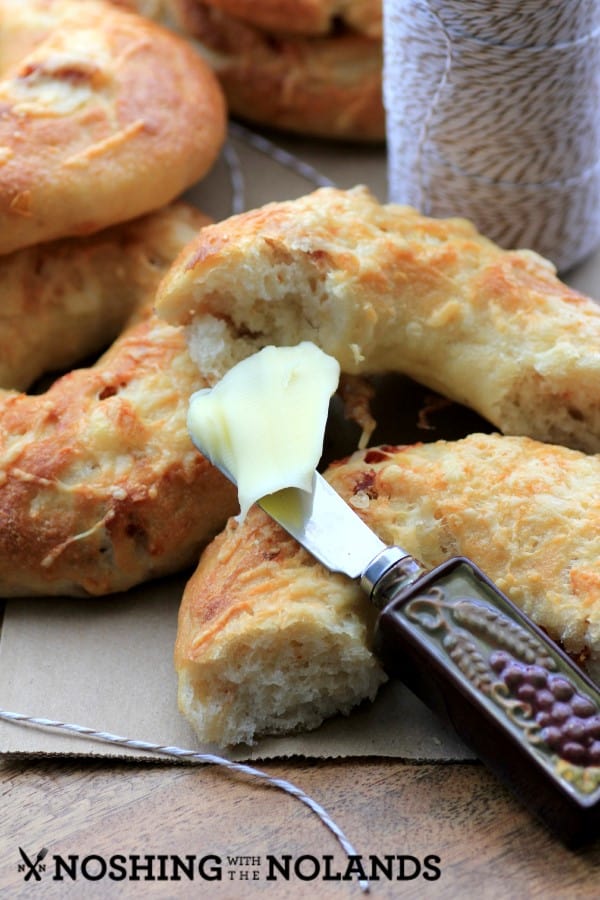 Come over to the original post for the RECIPE and more pictures.