MWM Vegan Crockpot Chinese Hot Pot
It is another Mouth Watering Monday here at Noshing With The Nolands with MWM Vegan Crockpot Chinese Hot Pot. We are big soup hounds in this household and I am always attempting new recipes that can be made vegan, vegetarian or just plain great! Here is one that I pulled out of the vault from this time last year. Soup is great in January when the weather is cold. It is easy to pull together especially with the help of your slow cooker.
I love the flavors of Asia and this soup was a real hit in our house. You can add the additional ingredients and not have it vegan or you can omit them. We have vegan/vegetarian at least once a week here. Something that my family sometimes scoffs at but are never unhappy with the final results, they love all my vegan/vegetarian meals as I add loads of flavor to them. What is not to like!!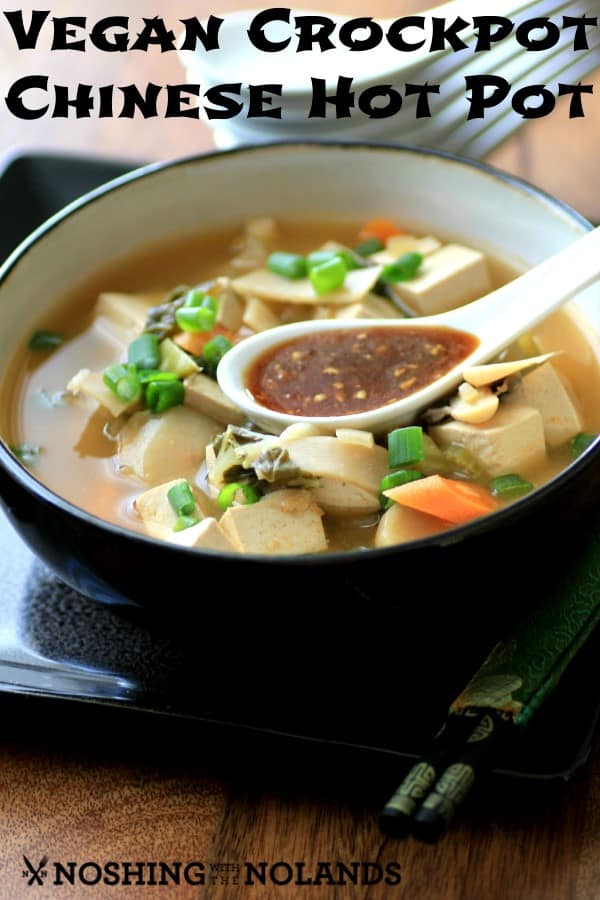 This soup has a lot of wonderful flavor and then I added a little booster of a ginger soy sauce that can be added in afterwards, just to bring this to another level. Oh so good!!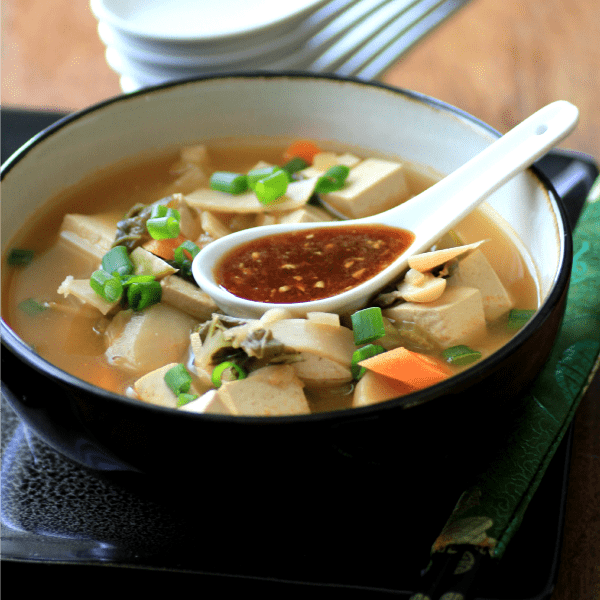 Come to the original post for more pictures and for the full post and recipe.