The Nasty Bits
I don't do book reviews that often on here as I don't get time to read, that is one thing I really enjoy in life and seem to get very little time to do it. The Nasty Bits by Anthony Bourdain was a book I was chomping at the bit to read. Once I had it in my hot little hands, I was salivating to crack it open and dive right in. I have been hooked with Bourdain fever from his first book Kitchen Confidential and onward. I love to watch his TV shows like the The Taste and Parts Unknown. I really enjoy his gritty matter-of-fact approach to his writing and his TV shows like Parts Unknown. He takes me into a world that I have no first hand knowledge about. I am always on the receiving end and never had been in the trenches of a kitchen. A sometimes brutal, intense world that I have only have had a peak of. So I can safely from my living couch go to this world as he draws me in with his writings and his shows.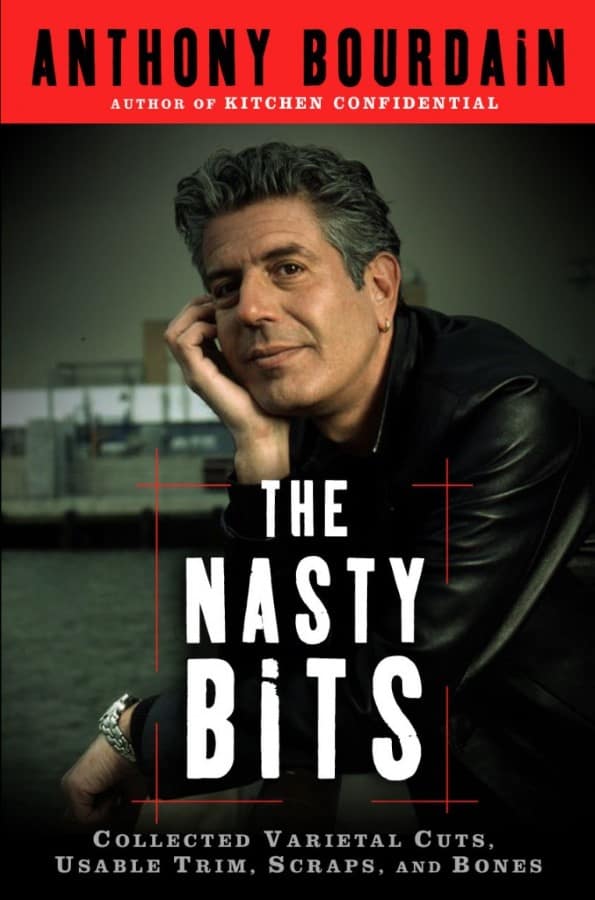 In this book, which is a collection of articles he has written from newspapers and magazine, he takes us on short journeys around the globe and to parts unknown again. Bringing us more of what he wrote about in Kitchen Confidential. Letting us explore, well at least in Anthony's account, the underbelly of the culinary world. In Kitchen Confidential he told us of happenings in this world that would NOT make you go running out for lunch or dinner again. Like to never order the special "fish" on Monday as it probably has sat around since Thursday. That the buns in your basket on the table have probably been recycled from another table, as the busboy is tired, and running. Or where chateaubriand would be chucked into a deep fryer. You don't want to really see the goings on in a kitchen or you probably won't actually eat in any establishment. You don't want to see how the sausage is made, how they treat your steak if it is brought to the back with a complaint, how in a rushed night things are pulled together in not to conventional ways to make it all come out as fast as possible.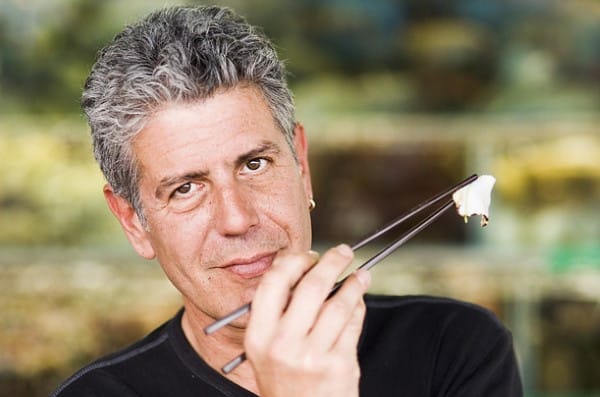 But in The Nasty Bits and in the all the accounts of the unpleasantness that can happen he does bring us to the other side where he enjoys wild and wonderful food from his globe hopping adventures where he dines on turtle, scorpions, eel, all freshly made and enjoyed by Bourdain. He then brings us on cruise ships, to sandy beaches, and one of my favorite chapters about an amazing experience in a New York City restaurant called Masa Takayama's and being tagged one of the priciest meals in the world and worth every bite.
Bourdain is a witty writer who brings you easily into his world, his love and passion for professional cooking shines through at every step. He understands food well, in the trenches and dining in exotc locales to fine dining. He knows it shouldn't be a heady experience but a belly experience. He gets what makes a great restaurant and what the attraction to a whole in the wall experience is all about.
I lapped up all of his writings until he did the last chapter which he delved into fiction, A Chef's Christmas. It did not entice me, hold me and to be honest half way through I had to put it down. I recommend that Bourdain sticks to what he does best and keep telling us of his life adventures, that is what keeps me coming back for more.