The National has a new baby!! The National on 8th, same great food, same great beer but this new location is on top of the world at Canada's largest outdoor beer garden. We don't have many outdoor beer gardens but what a rocking creation to have especially this summer!!! Our summer has been hot, hot, hot and dry so an outdoor beer garden is just the ticket!!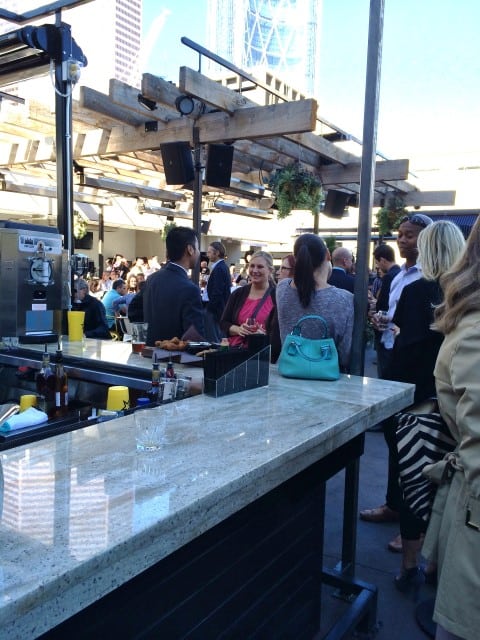 It is a bit of a truck from their downstairs bar that you enter, up lots of flights of stairs and down a long outdoor corridor to this huge outdoor bar. It was a windy evening so I was afraid of not enjoying it but there are walls all around to cut the wind, you would have never known it was anything but perfect out. Loads of tables and a few different bar areas makes the experience so enjoyable. Fresh, clean and lively!!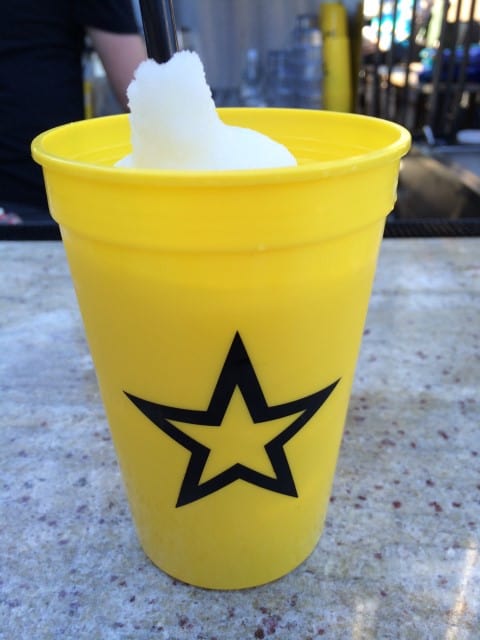 Barkeep wonder dude Stephen Phipps, has invented some delicious adult slurpees. Well, that was the first thing I needed to try. This one is called The Bees Knees and contained my fav Beefeater Gin with lavender and honey. It gives a good whollop off the start with the gin but after time blends right into a super easy sippin' chillin slurpee!!!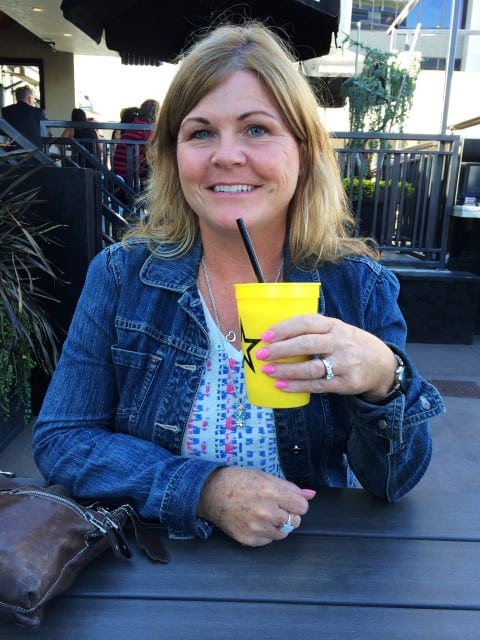 I got to enjoy the evening with my very lovely friend Cheryl, here she is enjoying her Bees Knees.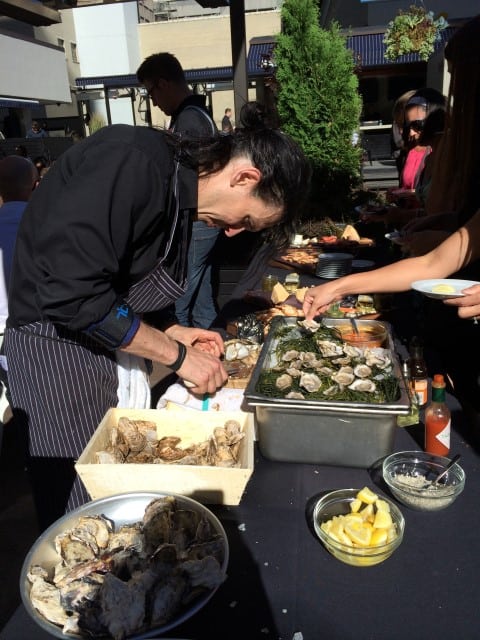 An evening at The National wouldn't be complete without oysters. Here is the great shuckmister at work. Their signature sauce will rock your world!!!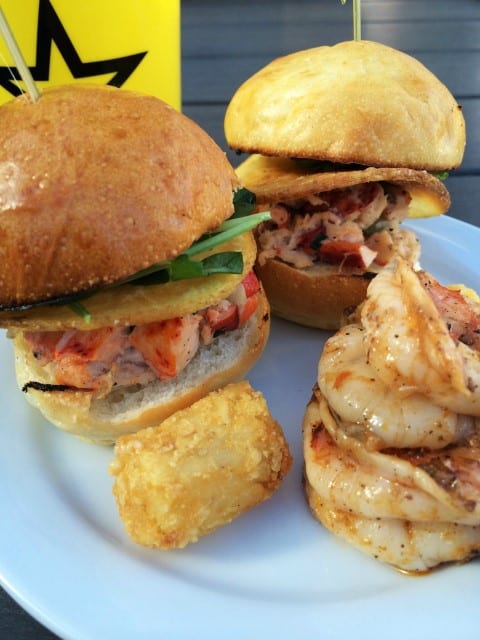 Lobster sliders and jumbo shrimp were served, both were fantastic. Oh, also when was the last time you had a tater tot? Crispy, yummy and brings back childhood memories. Love it!!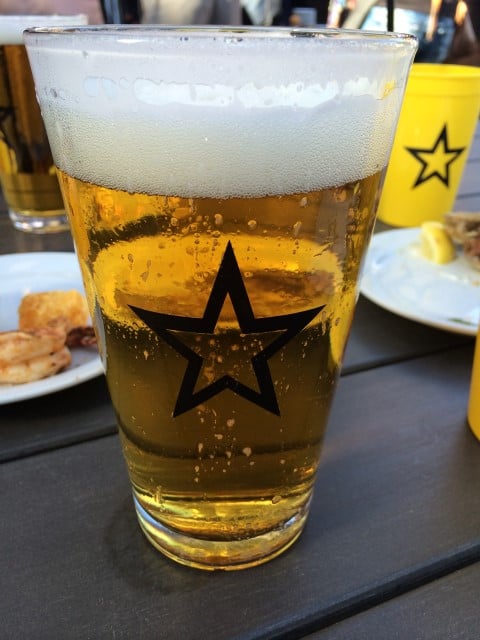 National is famous for their great selection of beer, always served ice cold. I have been a Steam Whistle gal for a long time!!!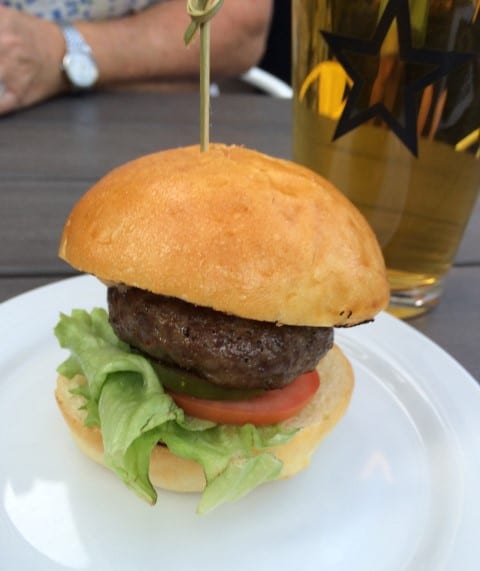 National's beef sliders have to be one of my favorite little burgers I have had. Simply delicious!!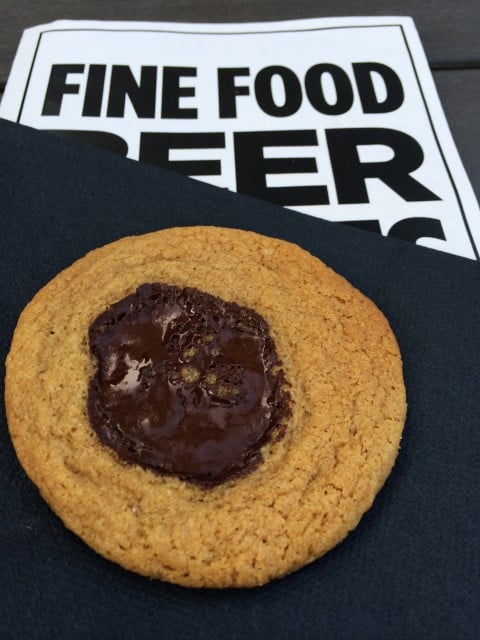 Nothing like finishing off a great meal with a yummy little treat. This scrumptious cookie hit the spot!!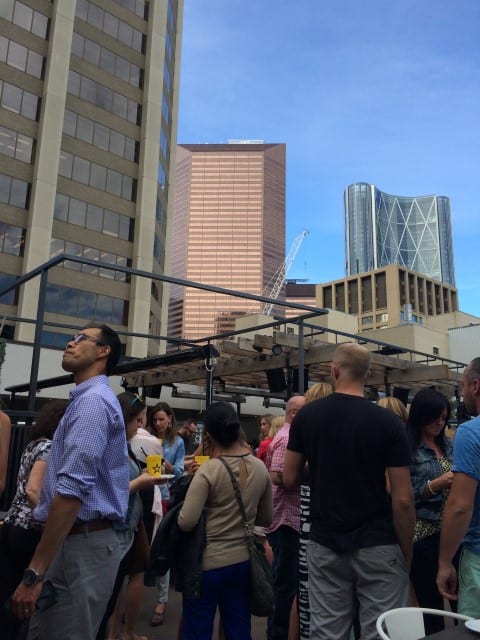 All of this enjoyed in a fantastic outdoor escape among the sky scrapers of downtown Calgary. Come by and enjoy some great food and drink yourself at the National on 8th!!