Native Tongues Taqueria
One of my hands down favorite cuisine is Mexican but I want really good Mexican, the kind of food you get in Mexico, full of flavor and freshness. Native Tongues Taqueria has just that, delivering authentic cuisine that is outrageously delicious. This restaurant has a pumping vibe full of excitement. Their aim is to elevate Mexican street food to a new level, giving Calgarians a place to count on for excellent tacos, margaritas, and more.
Cody Willis, the founder and co-owner of Native Tongues along with BMEX Restaurant Group have created a restaurant that will give you a lasting impression. You can see that it is a favorite among the locals and people from far and wide as the lineups are long but everyone endures as they know the reward in the end. We had a 30 minute wait but sure didn't suffer as there is a great cocktail bar around the corner called Proof plus other establishments if we wanted to get a bevvie while we waited. The nice thing now is that they will call you when your table is ready. They don't take reservations.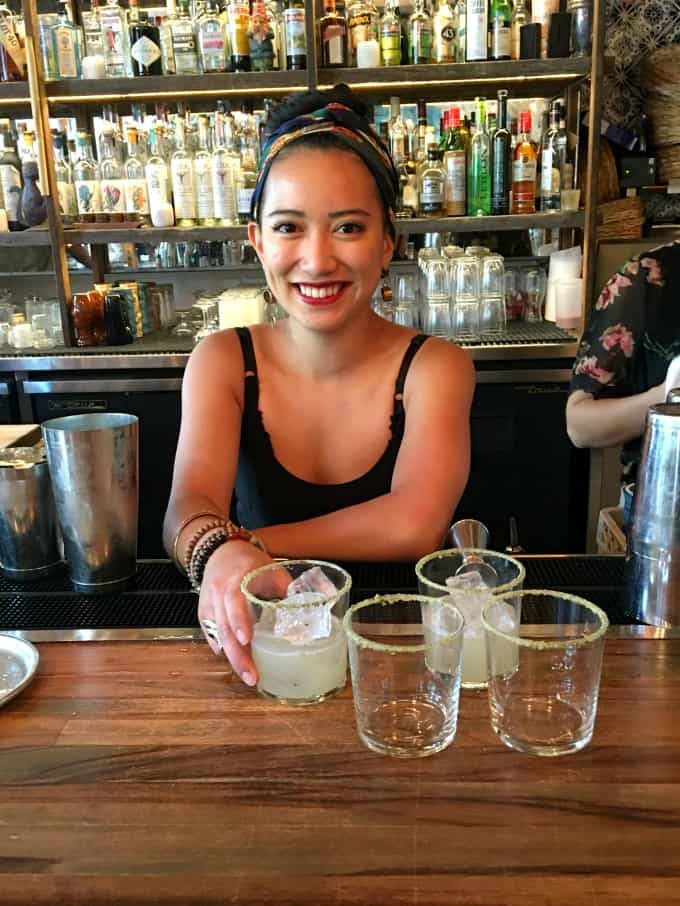 On my list of must tries was their Mezcalgarita – Pelotón de la Muerte Mezcal, Cointreau, Lime, and a Herb Salt Rim. There is a great selection of cocktails, most using authentic Mexican spirits also. My libation was amazing and I would go back again just for that alone.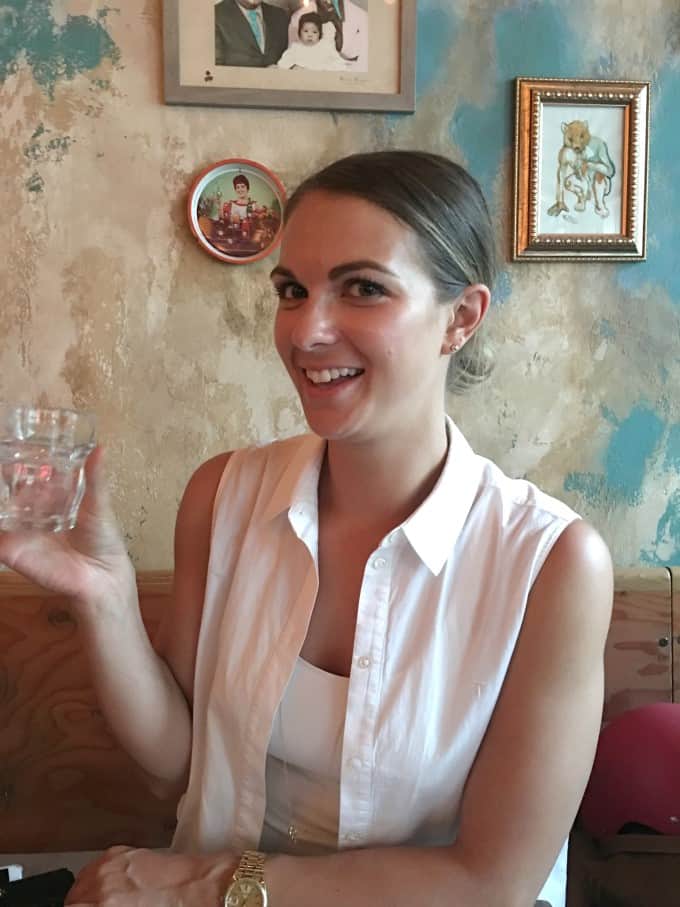 My dining partner for the evening was the always lovely Lana Rogers their PR gal. We sure enjoyed our time together, eating, drinking, talking and eating again!
On The Menu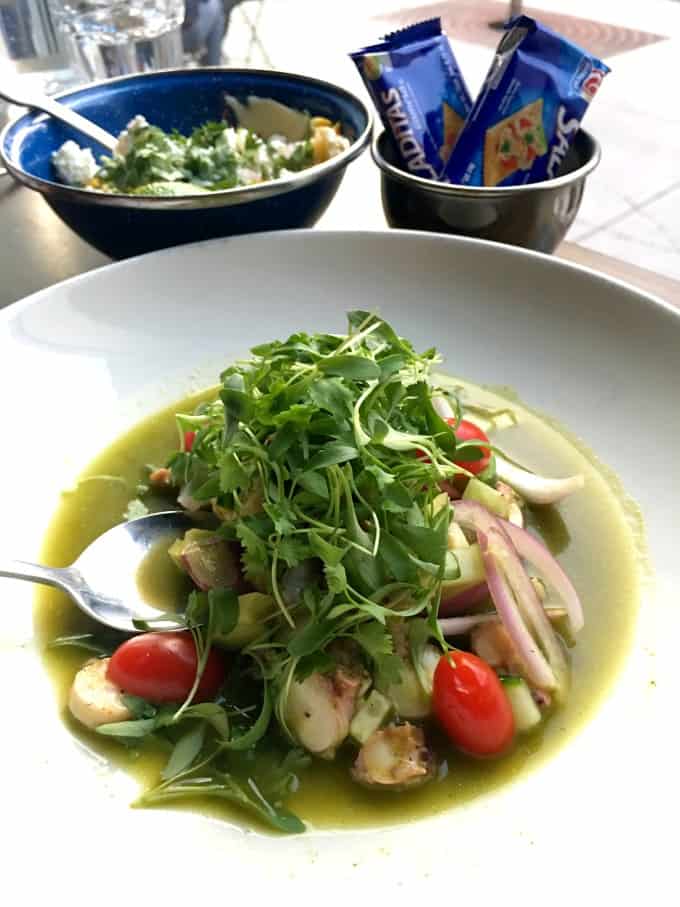 First up for appetizers or antojitos is this Aguachile Ceviche, shrimp, pulpo (octopus), cucumber, serrano, lime, and tomato. Perfectly tender seafood in a gorgeous marinade makes this cerviche a winner. This dish brings me back to evening beachside dinners in Mexico.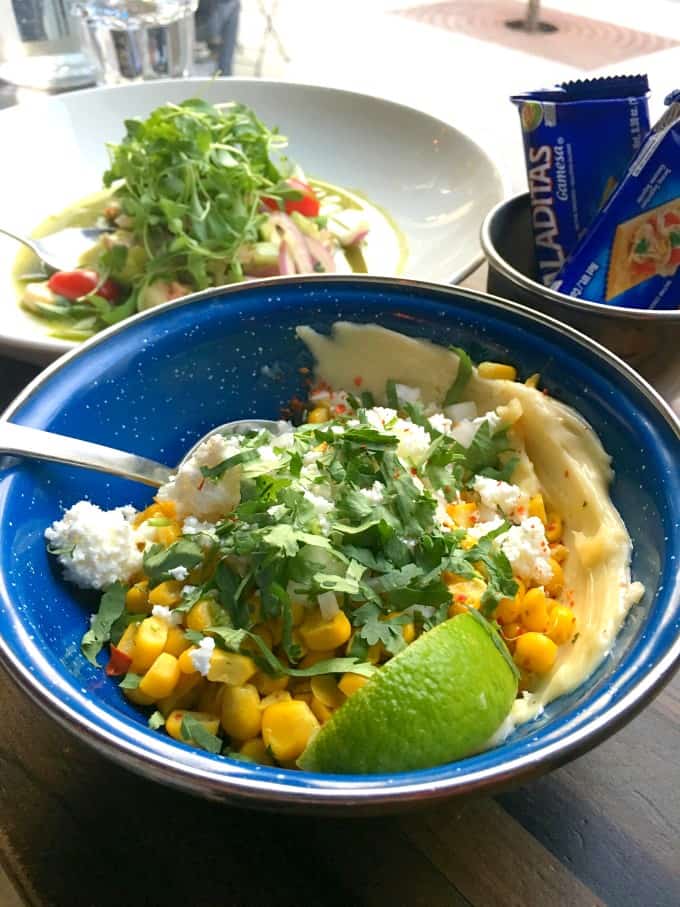 Up next is Esquites, braised corn, herb oil, mayoress, white onion, queso fresco, and cilantro. Esquites is a corn salad and is bursting with flavor and I was happy to see this as opposed to being served on the cob as that is definitely not the most elegant of food to eat in a restaurant.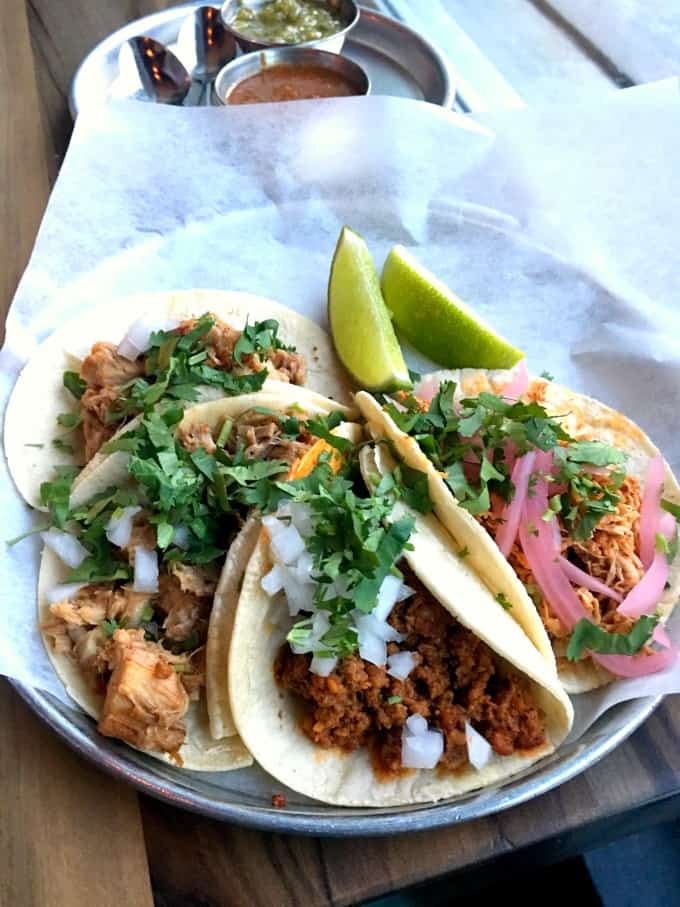 Their tacos are a reasonable $3.50 each and you can order as many as you like and what you like, beef brisket, confit pork (carnitas), chicken, chorizo, refried beans or mushroom and kale. The carnitas was my favorite. The tortillas are freshly made daily.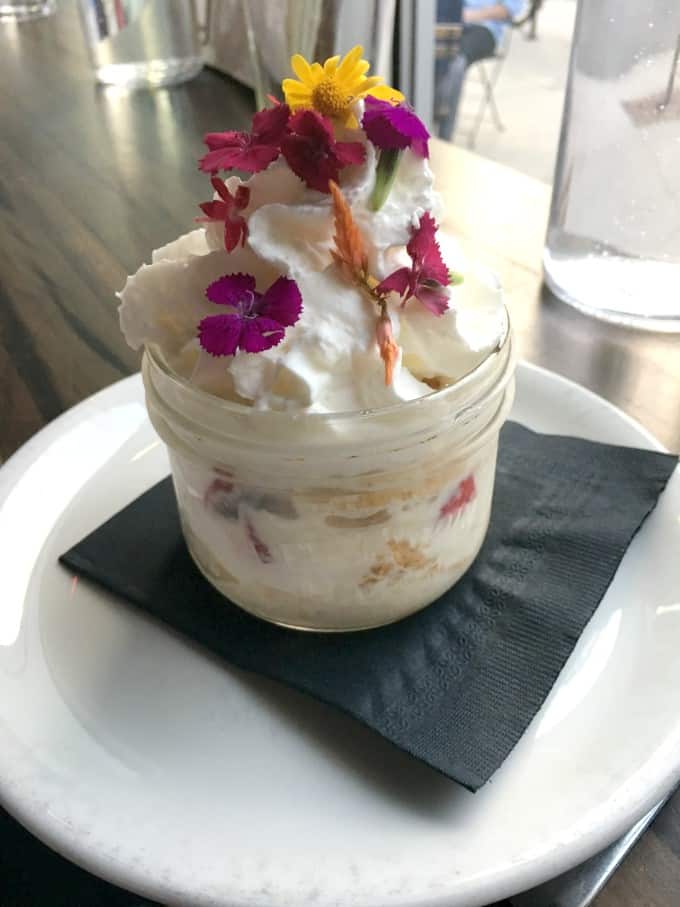 I did not have room for dessert but this traditional Tres Leche with a twist looked divine. Tres Leche is a three milk cake, chantilly, and seasonal fruits preserve.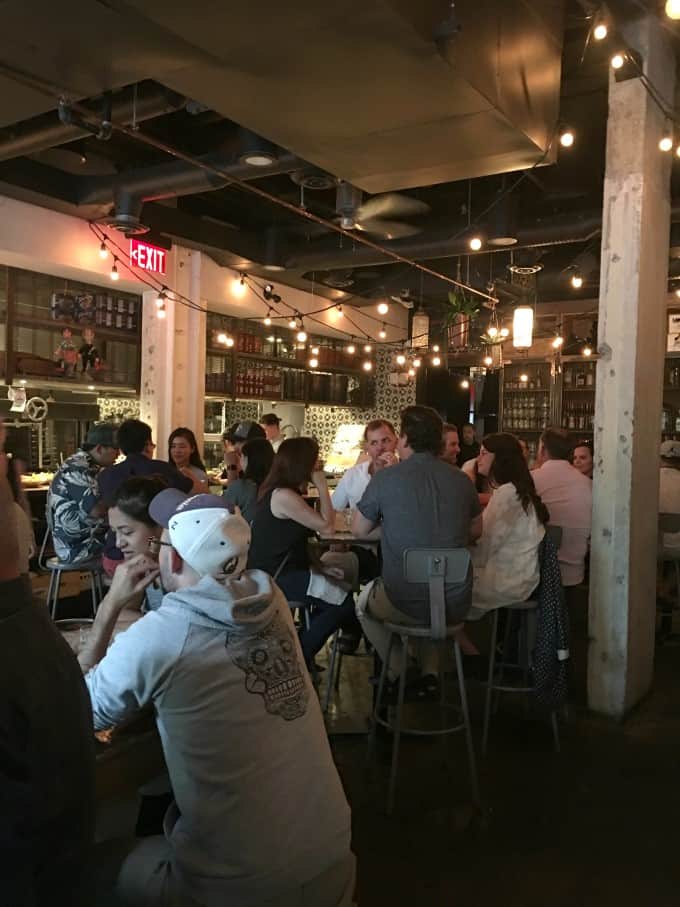 Come down and try this restaurant on for size, you will love all what it has to offer. They are located in the Beltline area of Calgary at 235 12th Ave. SW. Follow along with the fun on Facebook, Twitter and Instagram.