Natural Delights Date Rolls
I have tried Natural Delights Medjool Dates before when I made Stuffed Dates, that is when I fell in love with their products. This time they shipped me Natural Delights Date Rolls to try. The first one I cracked open was the very seasonal Pecan Pumpkin Pie Spiced Date Rolls and I instantly fell in love.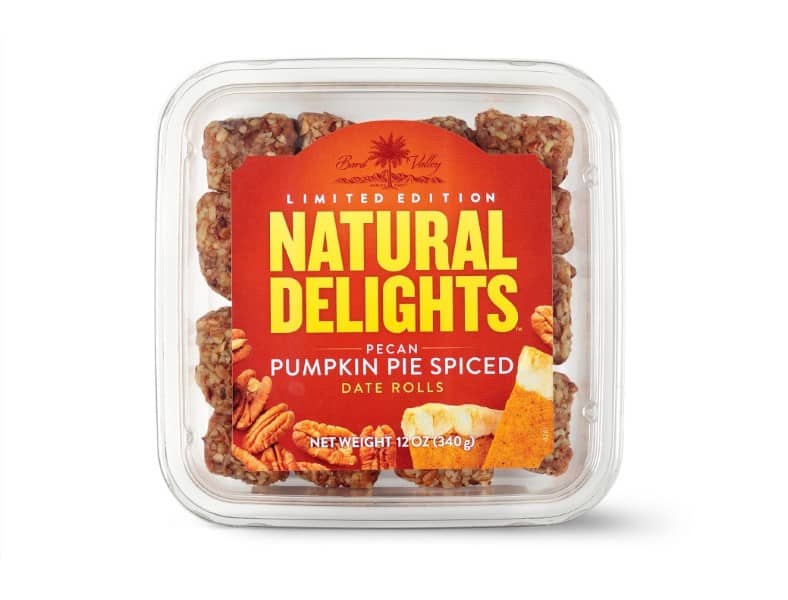 These are magnificent and I could just sit down and eat the entire package on their own. They are made with naturally sweet Medjool Dates with Pecans, Cinnamon, Nutmeg, Ginger and Allspice.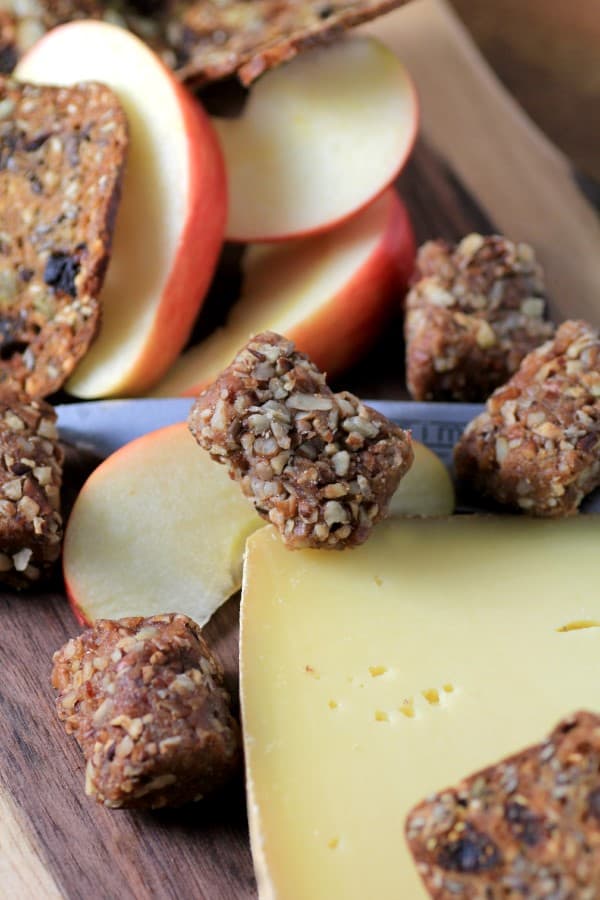 They pair gorgeously with all sorts of cheeses, crackers, apples, grapes and more to make a fast and fantastic appetizer. I will be serving these little beauties for Thanksgiving! Nutty and the perfect balance of fall spices, the rolls are soft enough to smooth onto a cracker or cheese or an apple.

Look at all the other flavours they have too, the almond and coconut are fabulous, I haven't tried the dark chocolate orange yet but I can only imagine how wonderful they would be for Christmas.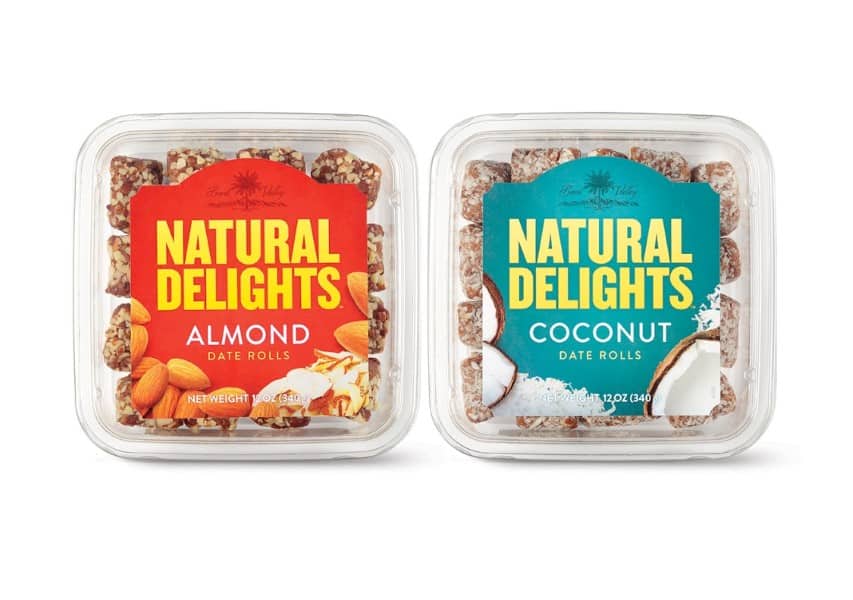 Dates are so naturally sweet and delicious and Natural Delights use the finest Medjool dates in the world. Natural Delights are grown in and around the famed Bard Valley, a little-known corner of the US where the southernmost corner of California cozies up to Arizona.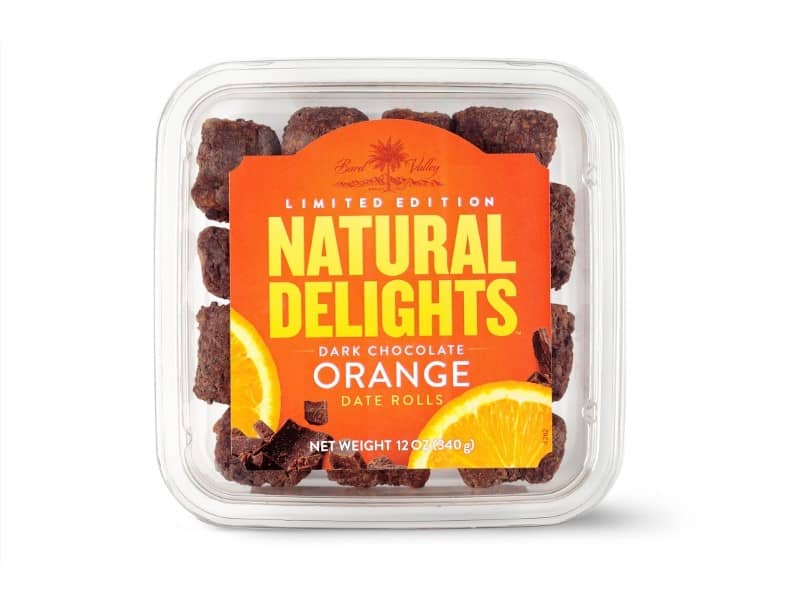 Dates are little power houses of nutrition too!! They make the perfect snack for kids lunch boxes, a healthy pick me up during the day when you want something sweet, or just that little something after a workout.
Dates have:
16 vitamins and minerals
More potassium by weight than a banana
No cholesterol
No fat
High in potassium and fibre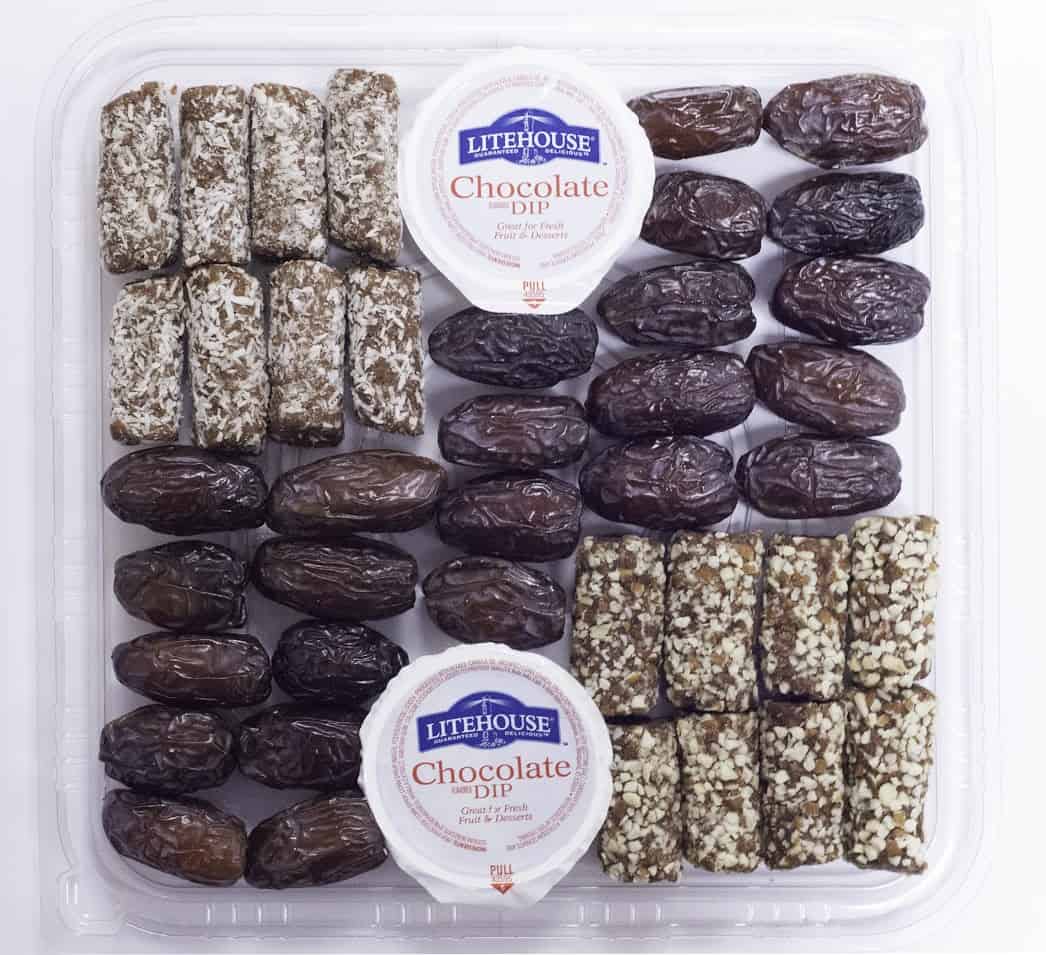 The dates that I remember growing up were in a dried block and nothing like the Medjool date. They are not dried like other dates, instead they are fresh and moist, and unbelievably delicious. To find them in a store near you, here is their convenient store locator.
This post is sponsored by Natural Delights Medjool Dates and I have been compensated monetarily and with product.