There is a new buzz in the southwest of Calgary and it is all about this wonderful hidden gem, Nawab Restaurant, Gourmet Cuisine of India. My friends have been raving about it and they know their curry. We had to go and try it out, so off we ventured, just the three of us to start with.
I admit I don't know my curries that well but I love them all. The waiter was very happy to help me select a dish and additional chutneys to accompany the dishes, that is my favorite part!!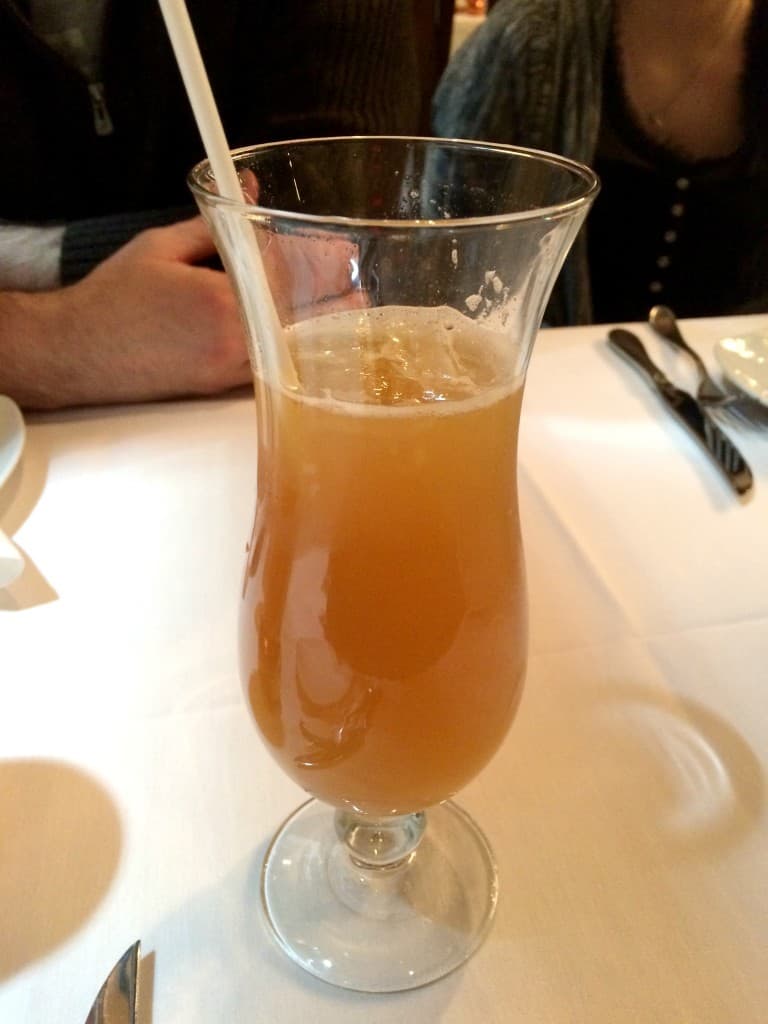 I started off the night with a cocktail called Coconut Bliss, what a wonderful flavor!! It has dark rum, coconut rum, coconut milk, pineapple juice and coconut water. A great way to start off our night. Next up were appetizers!!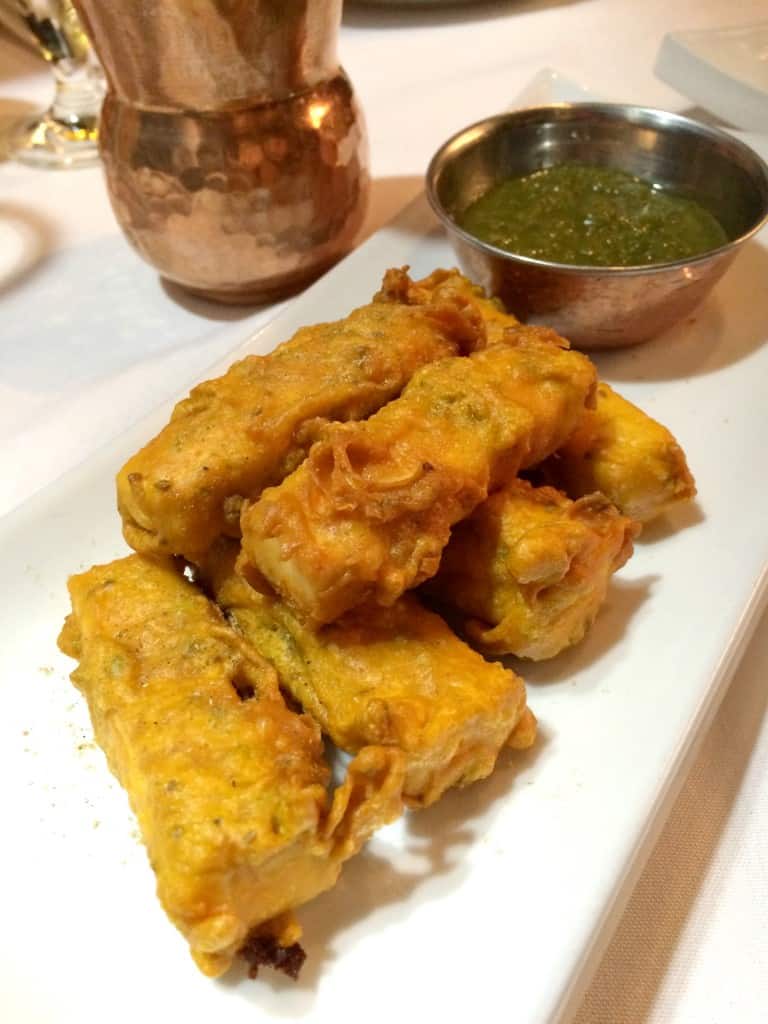 We started with Pakoras, Paneer Pakoras, which are homemade cheese and then done tempura style and coated in a spicy chickpea batter. You can't go wrong with that.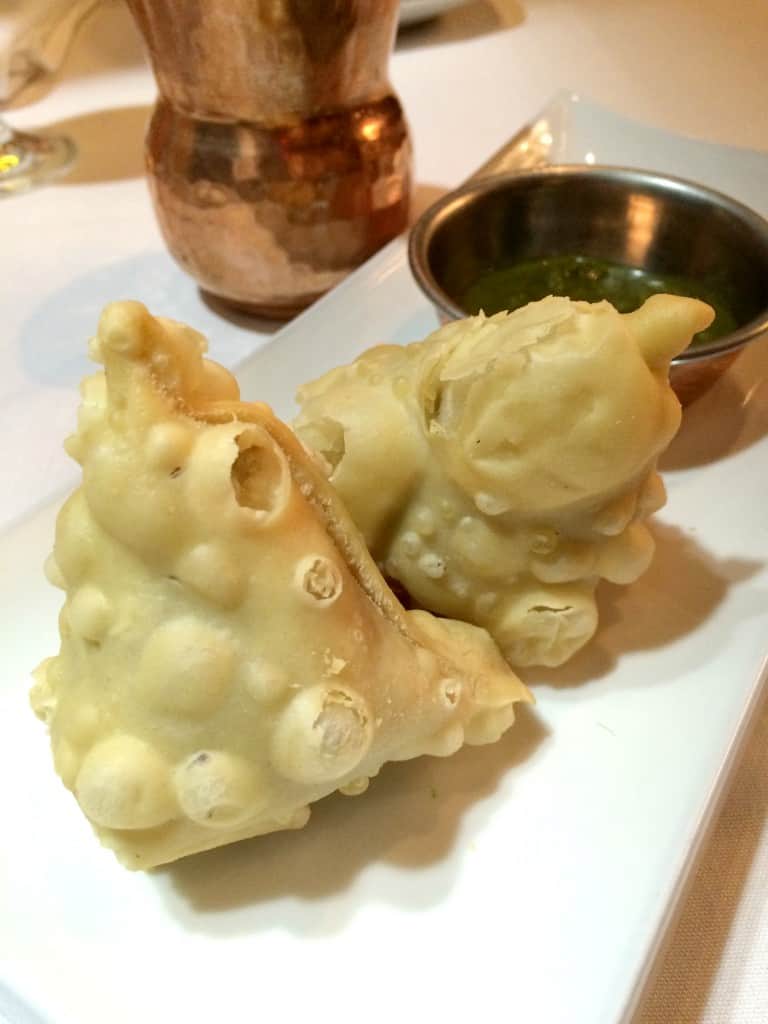 We then ventured onto the Samosas made with homemade crisp pastry, filled with chicken peas, sautéed onions and mixed mild spices. I found these very mild but the mint chutney added a hit of flavor.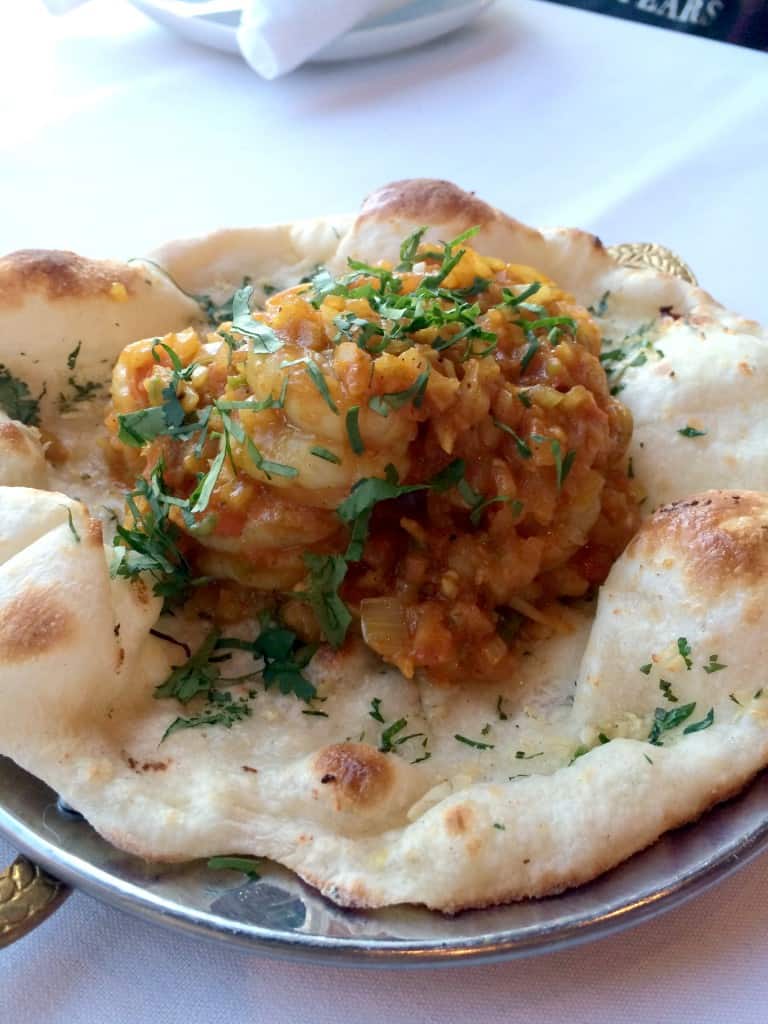 This appetizer I added but we didn't have it that night, this was on a second visit when I took my girlfriend for her birthday dinner to her favorite restaurant, Nawab! She suggested we try the Prawn Goa Masala which is spicy prawns cooked in a tomato and onions masala, served on a garlic naan. Very good but I found that it needed a little more salt and spice.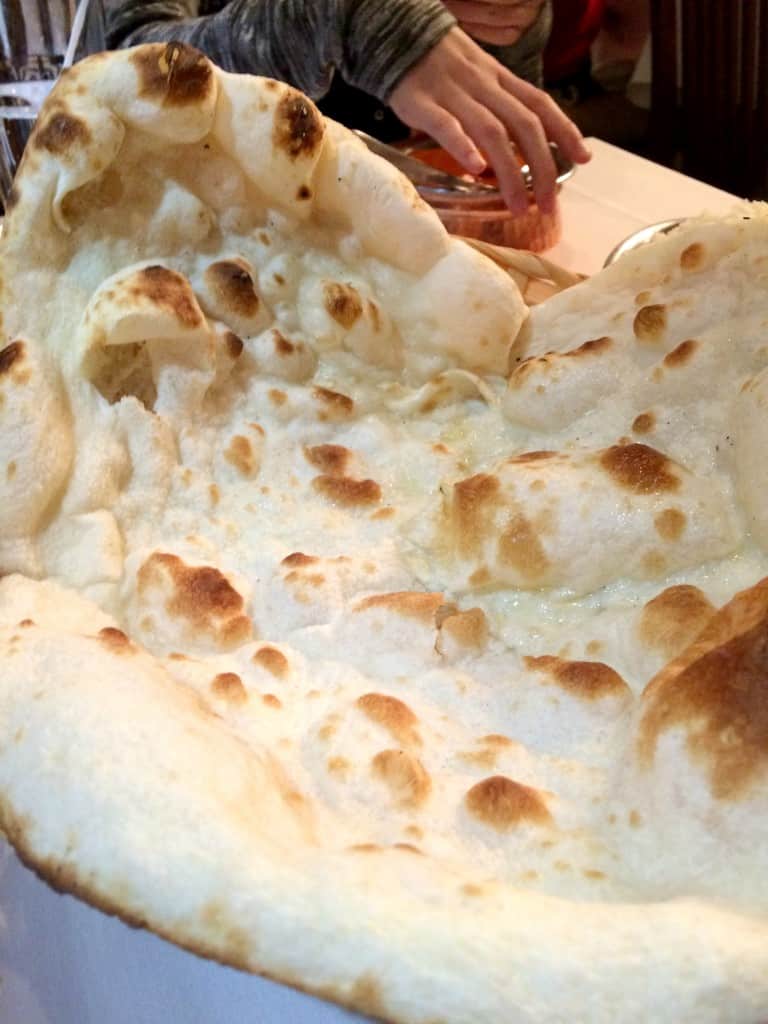 Their Naan bread I could marry and be very happy there for the rest of my life. I have had naan before but never this good. They have garlic, butter, sesame and plain, all of them are out of this world FANTASTIC!!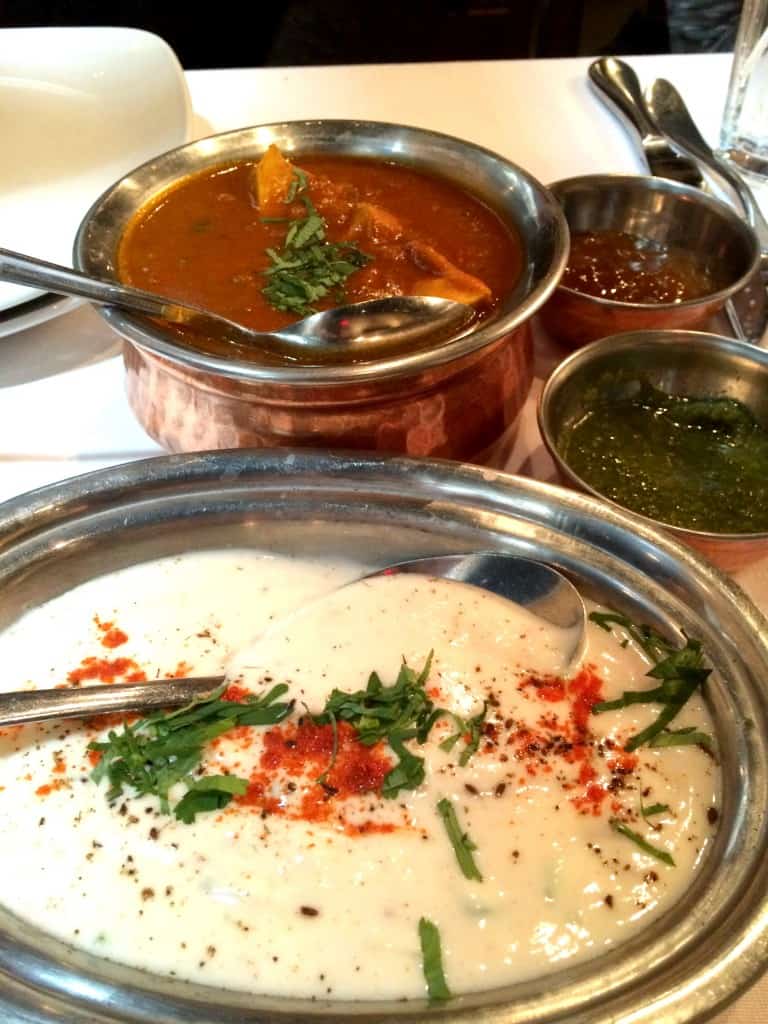 We received some delicious dips and chutneys to go along with everything. The one in the forefront is Raita and made with fresh yogurt mixed with cucumber and carrot, flavoured with roasted cumin. In the back on the right is a mango and a mint chutney.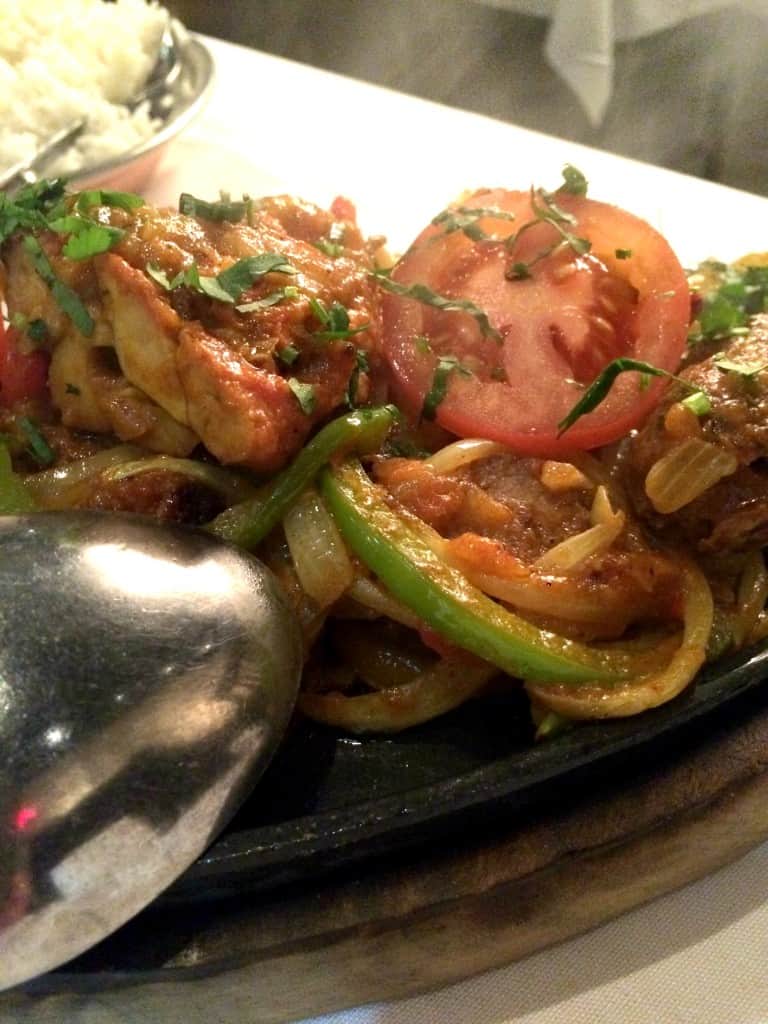 I ordered Nawab Special Plate with barbecued prawns, seekh kebab, lamb & chicken tikka, served on a bed of sizzling onions and bell peppers. What a delightful experience and a feast like no other.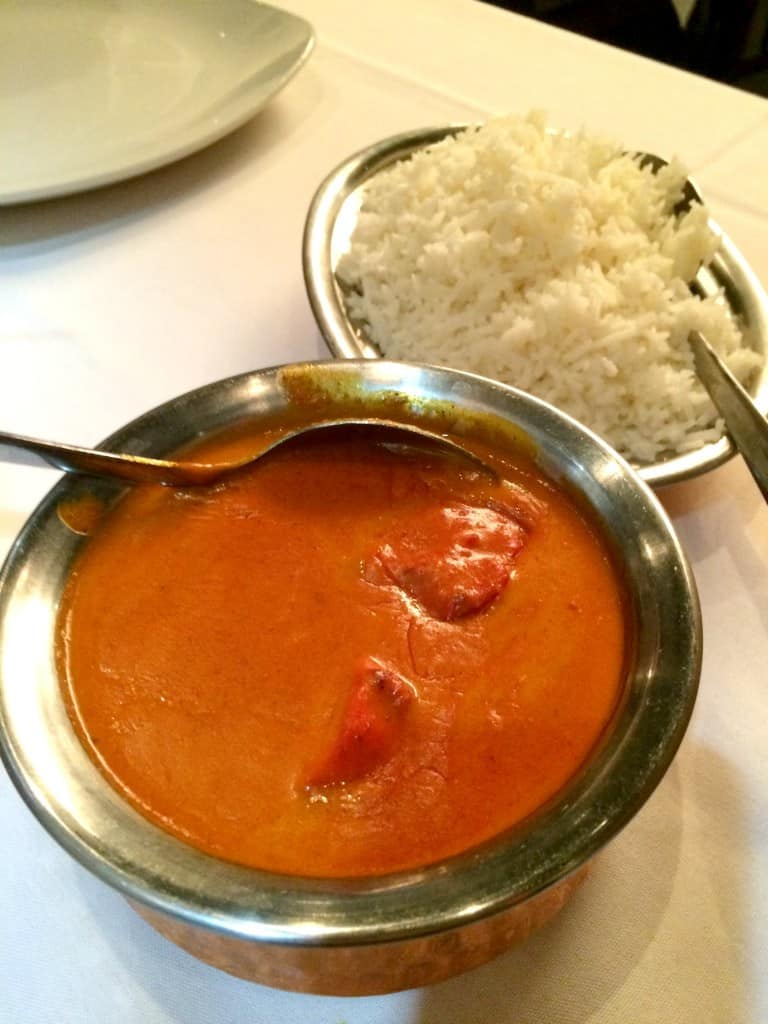 Amber ordered the Butter Chicken, she thought she had died and gone to heaven. She said it was the best butter chicken she has ever had. Along with the basmati rice and naan she was a very happy girl. She has talked about returning many times!!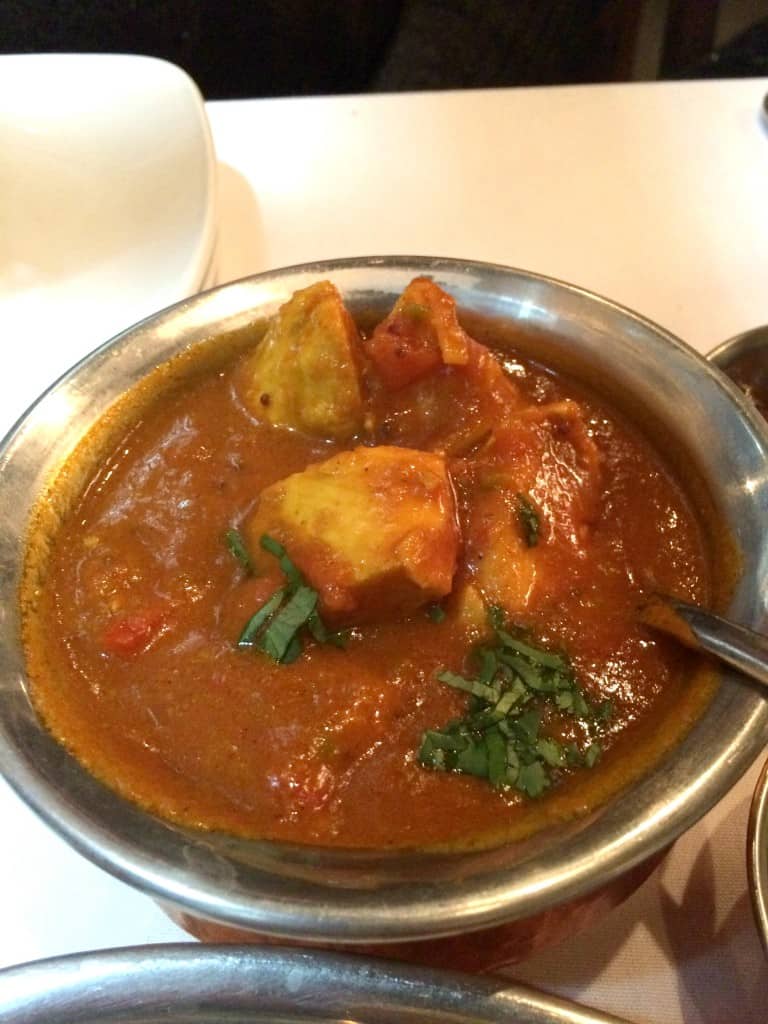 Ken went a bit spicier and tried the Murgh Madras which was succulent pieces of boneless chicken cooked in a spicy sauce with onions and tomatoes. Well it was gone before I could even have a taste, he loved it.
If you are in the area come and enjoy some wonderful curries at Nawab, I would recommend a reservation for the weekends! You can peruse their MENU here!