New Lobster Menu at The Keg
We were invited to The Keg on 4th Ave. SW here in Calgary again and I was very excited to see what was on their New Lobster Menu at The Keg. I have not been out for a lobster dinner in so long and was really looking forward to indulging in some great lobster dishes. Never in my wildest dreams would I have known what they had in store for us. I have to say right off the bat I didn't eat all that you see here but I am showing you the best of the best dishes from The Keg's lobster menu and more! Come on in and dine with me!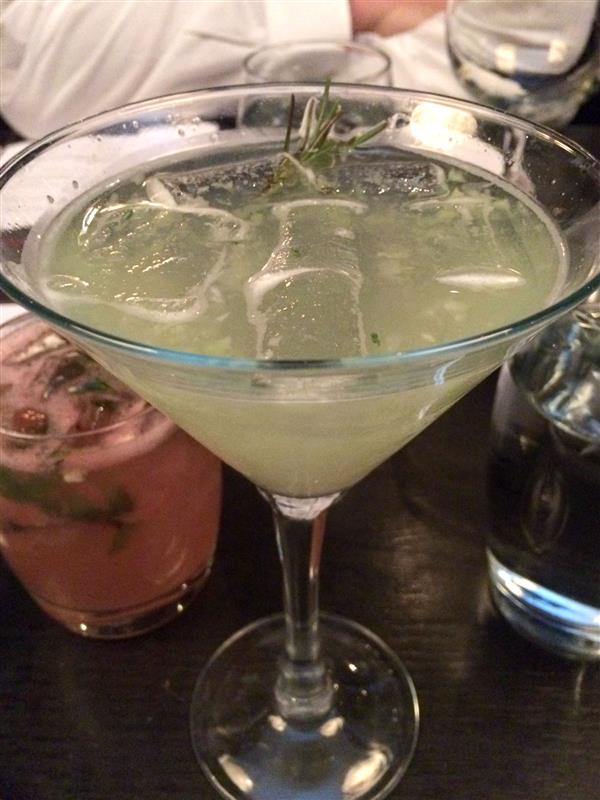 I have tried this Cucumber Collins in the past on another visit to The Keg to enjoy their Patio Ready Summer Cocktails and this one was my favorite. It is a fantastic libation of Hendrick's gin, fresh lemon juice, simple syrup, fresh rosemary, muddled English cucumber and a splash of 7up. The perfect summer sipper!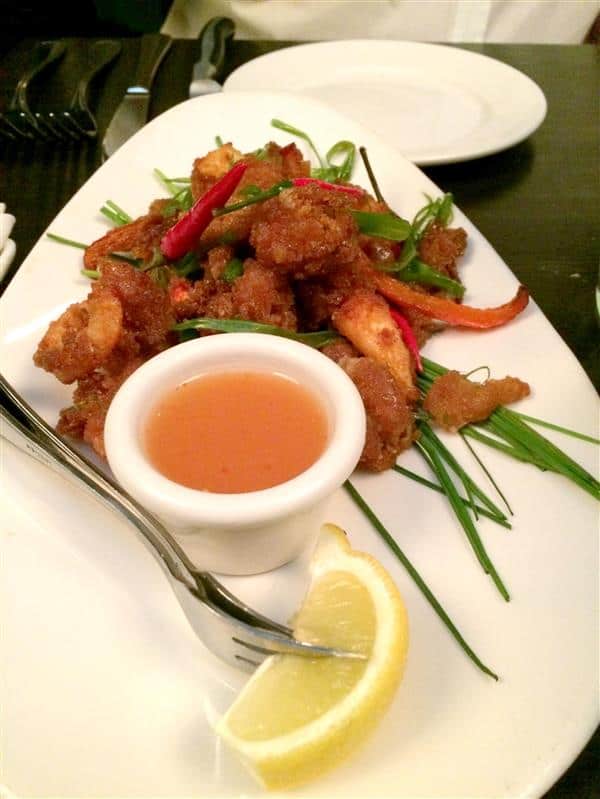 The first dish to come out is their new scrumptious Szechwan Lobster. Golden fried lobster and shrimp with a mix of chili peppers, red peppers and asparagus. Tossed in a sweet and spicy sauce. Not too hot unless you want to bite into one of those peppers to get some extra heat.
With all the dishes we had the sommelier offer us a wine pairing, for this course it was Knotted Vines Chardonnay, Viognier & Reisling, British Columbis by Inniskillin. Nice and cooling with the little bit of heat from the Szechwan Lobster.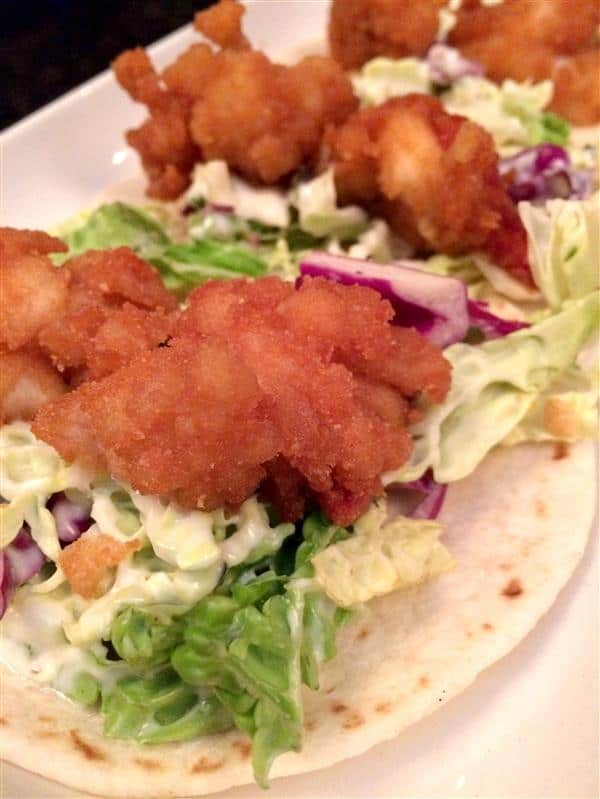 Next up was Crispy Lobster Tacos that are filled with crispy rice, golden fried lobster on warm tortillas with cabbage slaw and cilantro. This would make a great starter or lunch dish! We both loved it.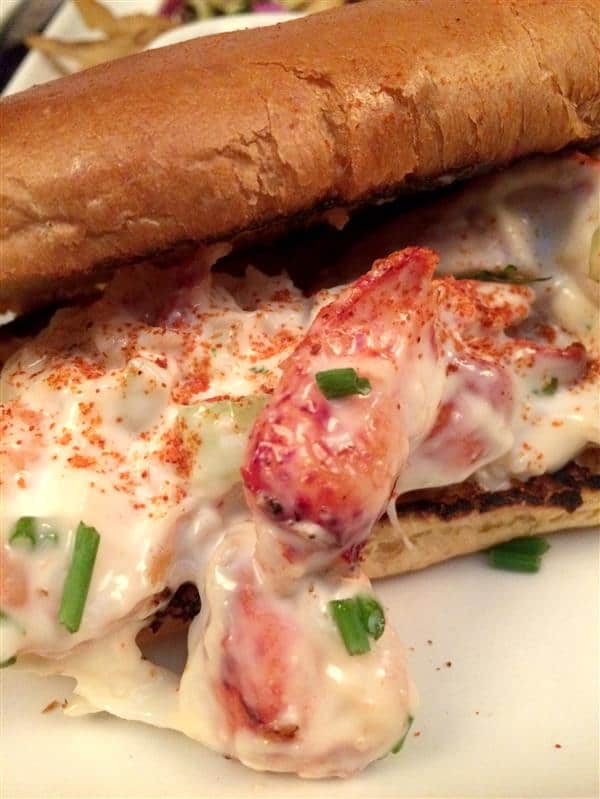 Lobster Roll is The Keg's version of an East Coast classic. A mix of lobster and shrimp on a butter-brushed brioche roll. Served with cabbage slaw and fries. In my opinion a little slice of heaven, the lobster was amazing in this and the flavor of the brioche bun was spot on!!
The wine pairing for these two courses was a Veramonte "Ritual" Pinot Noir, Casablanca Valley, Chile. A lighter red that went gorgeously with the richness of these dishes.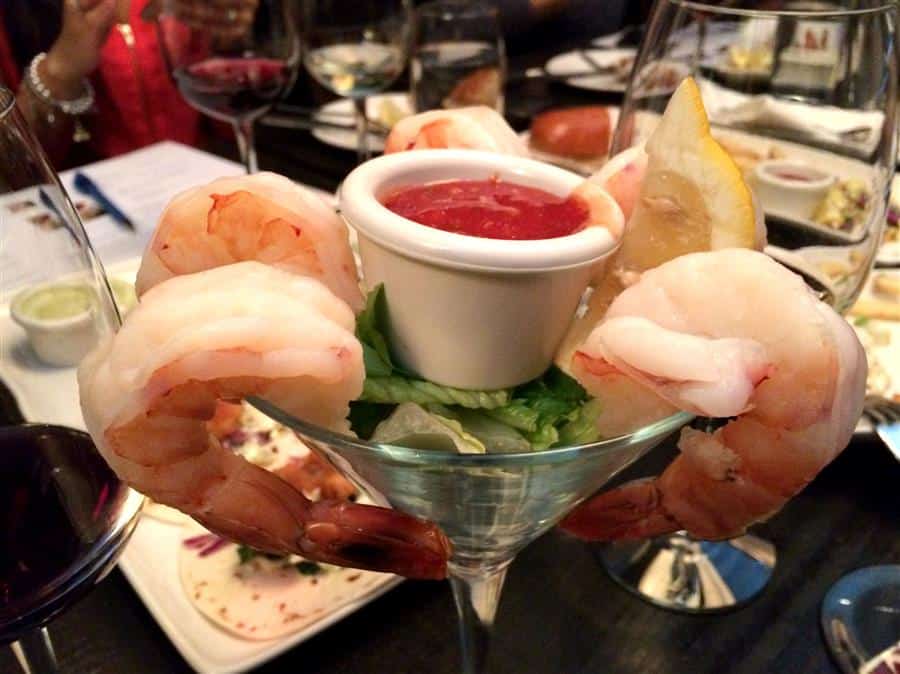 I love classic servings like this one but they have to be done to perfection and this looked amazing!! Shrimp Cocktail consists of chilled Black Tiger shrimp with a zesty martini cocktail sauce.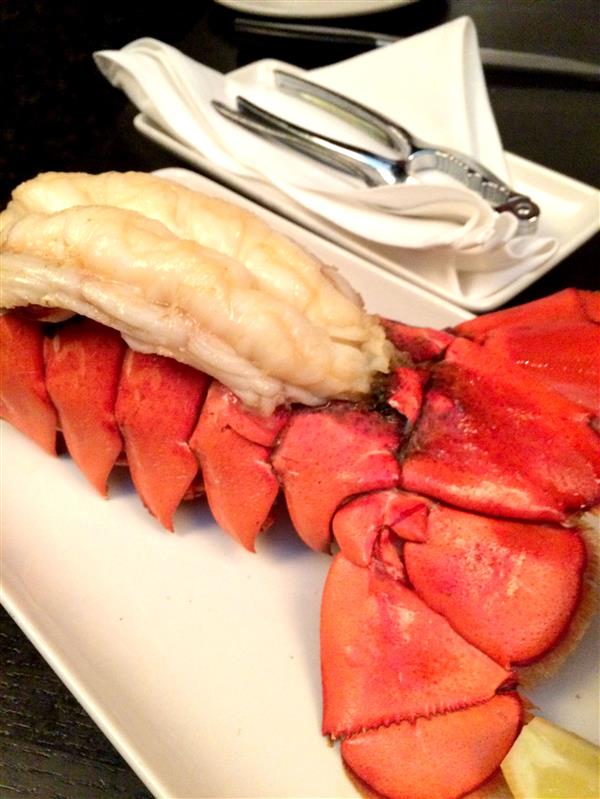 I could not believe the size of this Lobster Tail, never have I had one this big and this perfectly cooked. Delicate in flavor for a large lobster, these 1 lb. tails are recommended for 2 to share.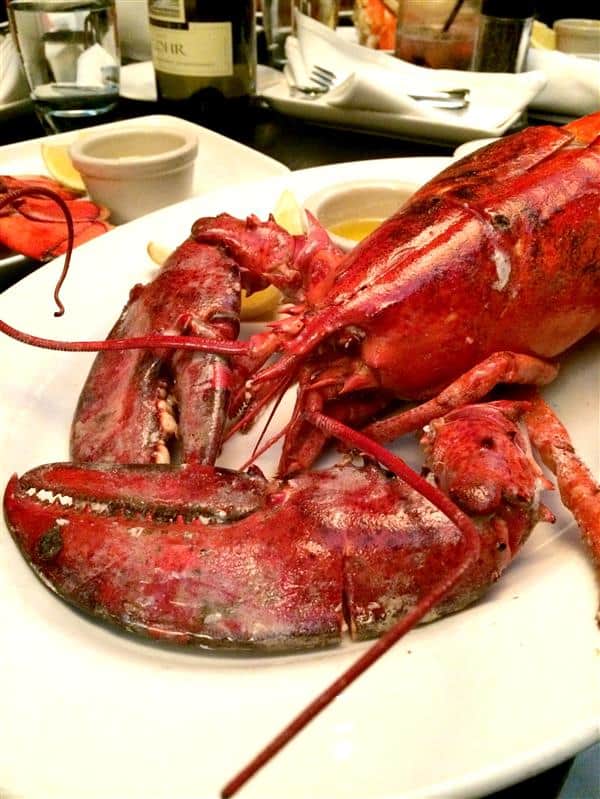 Whole lobsters are also available for the ultimate feast! You get two pounds of sweet and succulent fresh Atlantic lobster. Served with hot butter and lemon.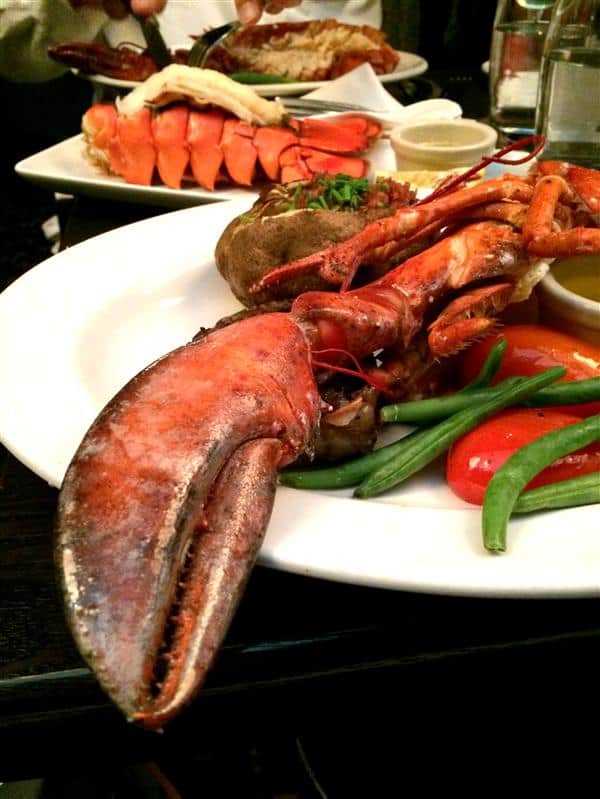 Steak and Half Lobster was up next. If want to add some steak to your lobster meal you can have a tender sirloin steak grilled to perfection with a fresh, half Atlantic lobster. Served with hot butter and lemon, 6 oz. and 8 oz. steaks are available. This was truly divine for an ultimate feast of surf and turf. Not only does The Keg do magnificent lobster but their steak is always a hit and done to perfection!
With the steak and lobster course, the whole lobster and lobster tail we had chardonnay as a wine pairing. This J. Lohr Estates "Riverstone" Chardonnay from Monterey, California is a fresh, rich chardonnay that did stand up to the steak and paired nicely with all of it's fruity flavors with the lobster. It was a bit daring for the sommelier to go from a red back to a white but it totally worked, kudos to him!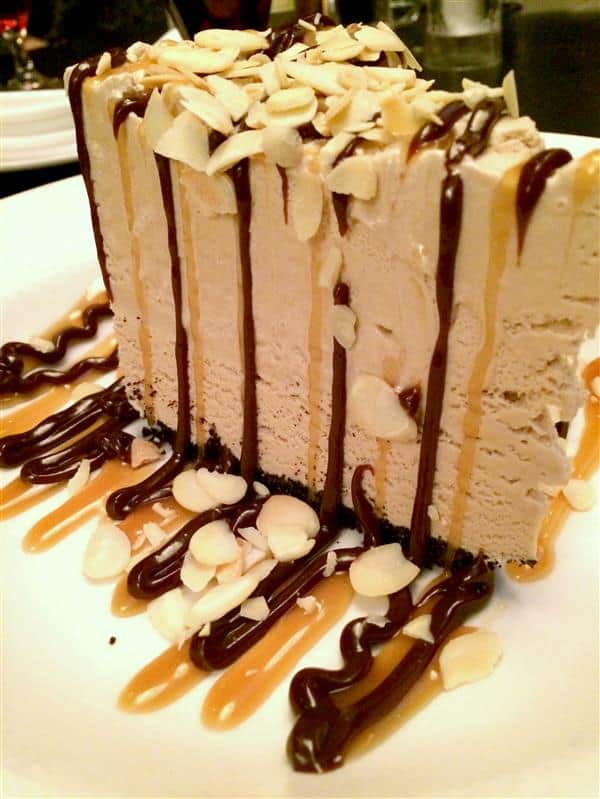 Billy Miner Pie is a staple at The Keg and has been forever, what is not to love about this decadent dessert of mocha ice cream on a chocolate crust with hot fudge, caramel and almonds.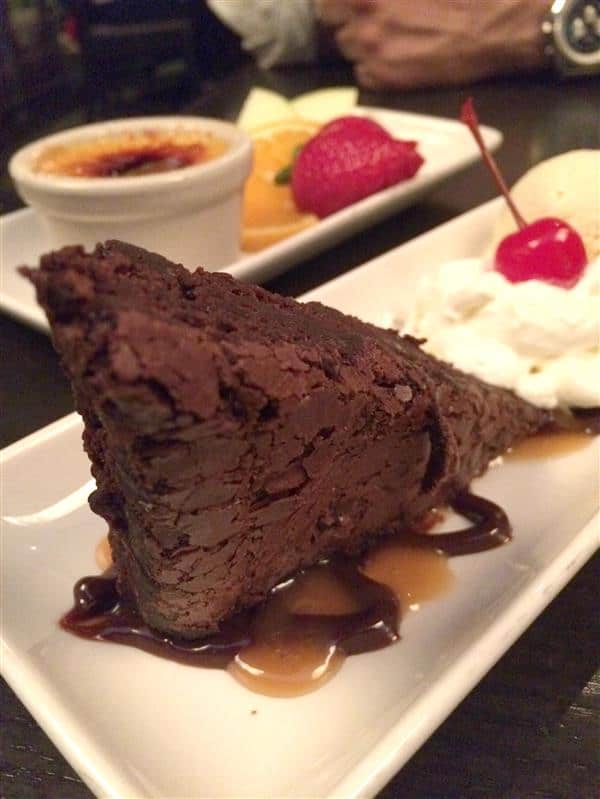 Fudge Brownie is a perfect sweet mini, served warm with vanilla ice cream and finished with caramel, hot fudge and whipped cream. I love when restaurants offer a small dessert, unless you are sharing it is the only way I would have one.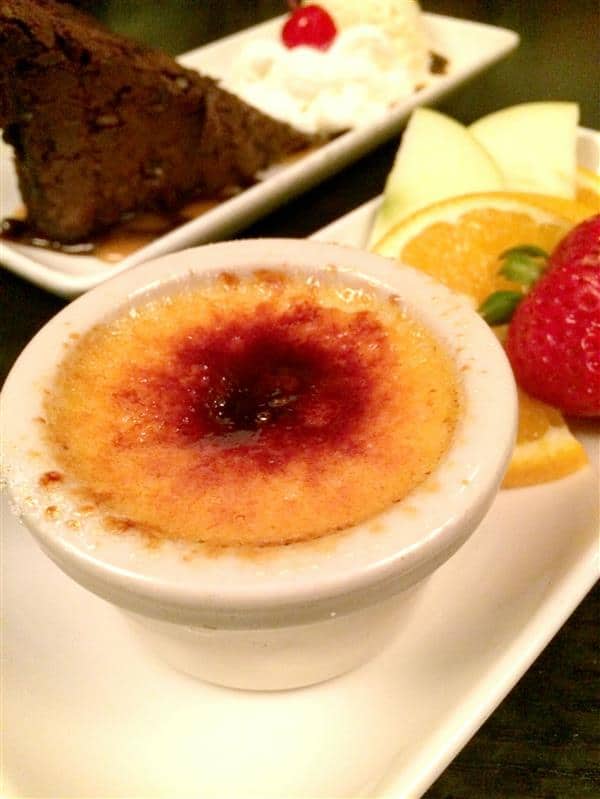 This Mango Burlee is mildly infused with mango, and has a delightful caramelized crust. The perfect sweet little nibble to end a gorgeous and outstanding feast.
Wine pairing for these dessert courses was a 10 year Taylor Flagate Tawny port, one of my favorites and a classic offering for a dessert course.
Find a location in your area and come and enjoy some amazing steak, lobster and so much more at The Keg. I can't wait until we go back!!