Next Door Wine and Appetizers
Ken and myself were cordially invited to the grand opening of Next Door Wine and Appetizers, a new hot spot in the SE of Calgary. A brand new restaurant for Toscana Italian Grill which is located right "next door". This little gem is serving up Mediterranean fare in a gorgeous stylish modern new dining room. With a no minor rule this adult lounge is offering a more mature and intimate dining experience. Private parties can be accommodated from 10 to 100 people. I liked the little alcove to the left which can seat a larger party giving you a private and personal feel.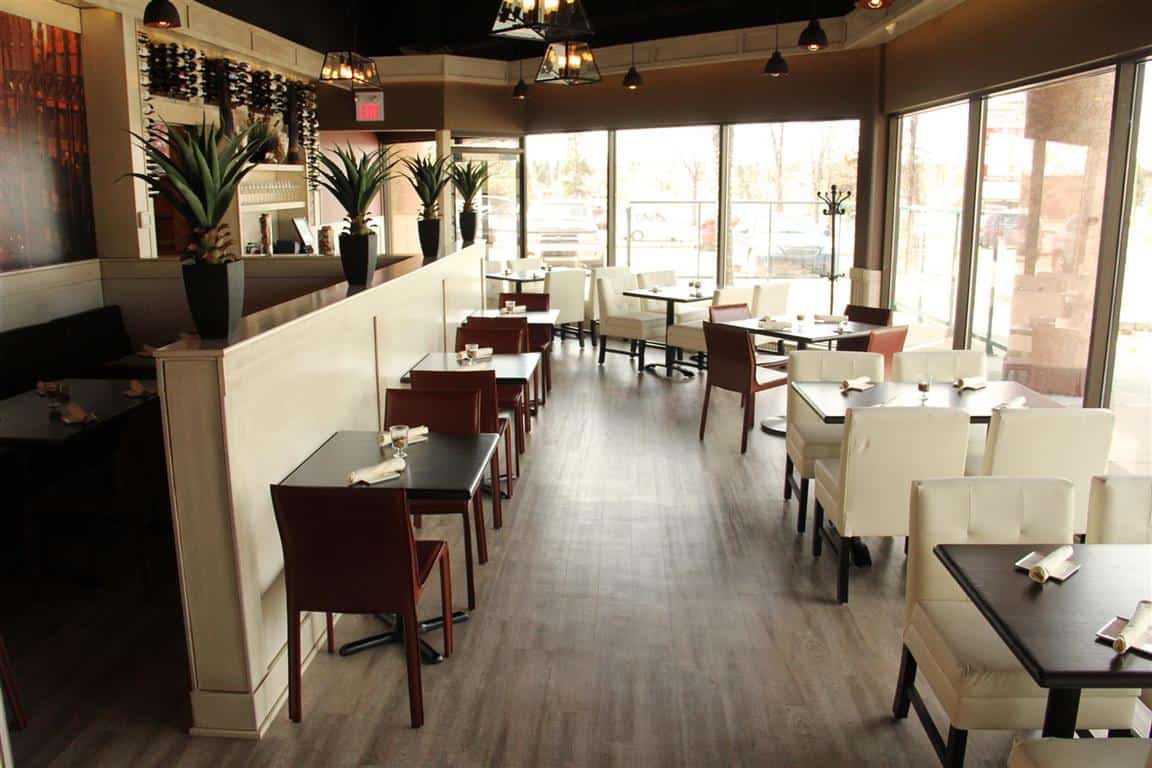 I was excited to try out their menu, plus they have an extensive wine menu and we sampled a few at the grand opening. The menu is divided into Charcuterie, Vegetarian, Meat, Seafood and of course Dessert. Items can be served alone or enjoyed tapas for sharing. Not all items we were served at this cocktail party appear on the menu but it gave us a very good idea of what is being offered at Next Door Wine and Appetizers.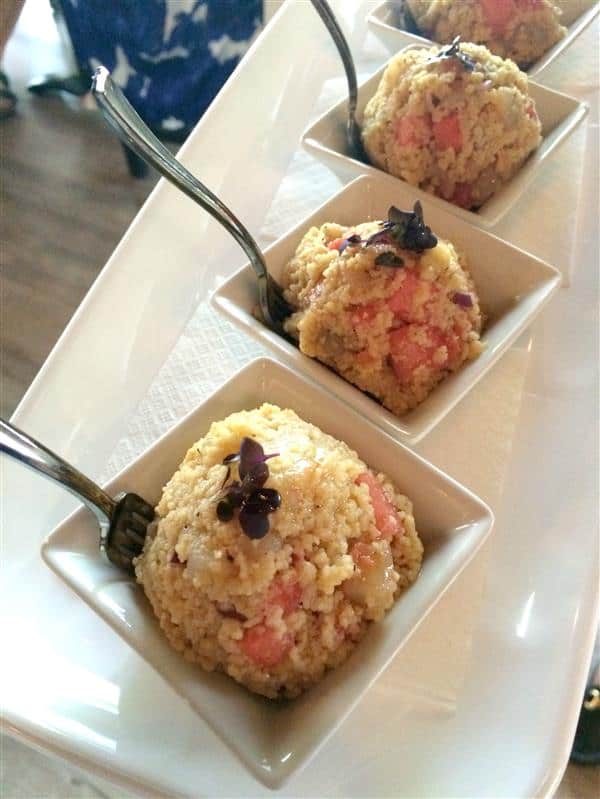 First up was their Couscous Salad with Prawns and Watermelon. This was a delightful summer salad and the combination of flavors worked wonderfully.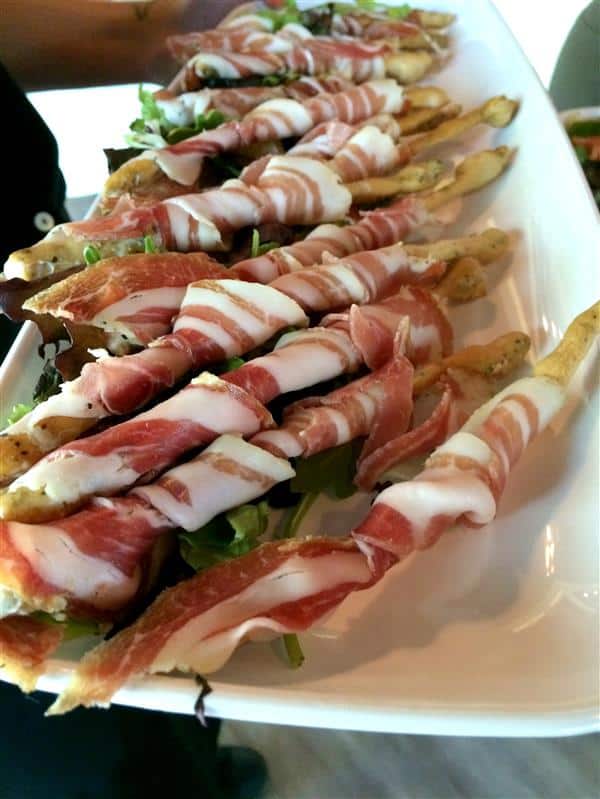 Showing off some of their charcuterie with Bread Sticks and Prosciutto, always a delight.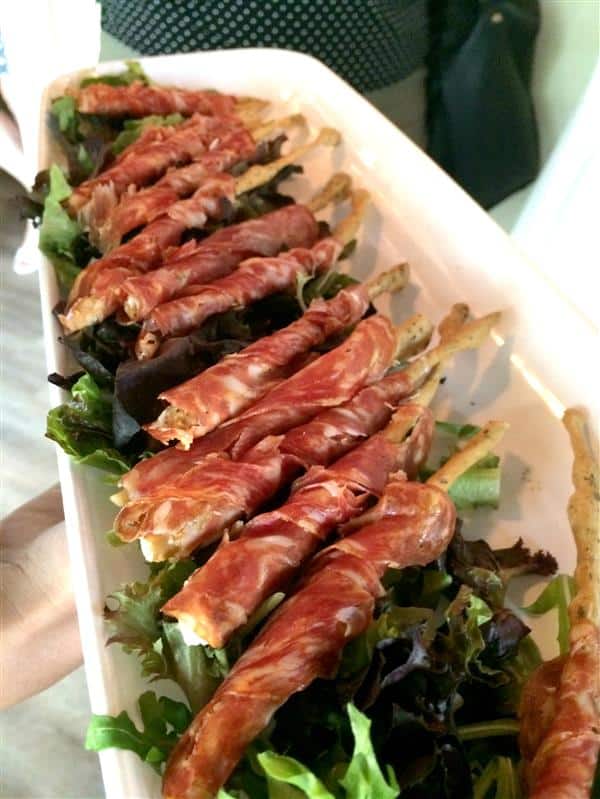 Here is a gorgeous salami that is also part of their charcuterie menu.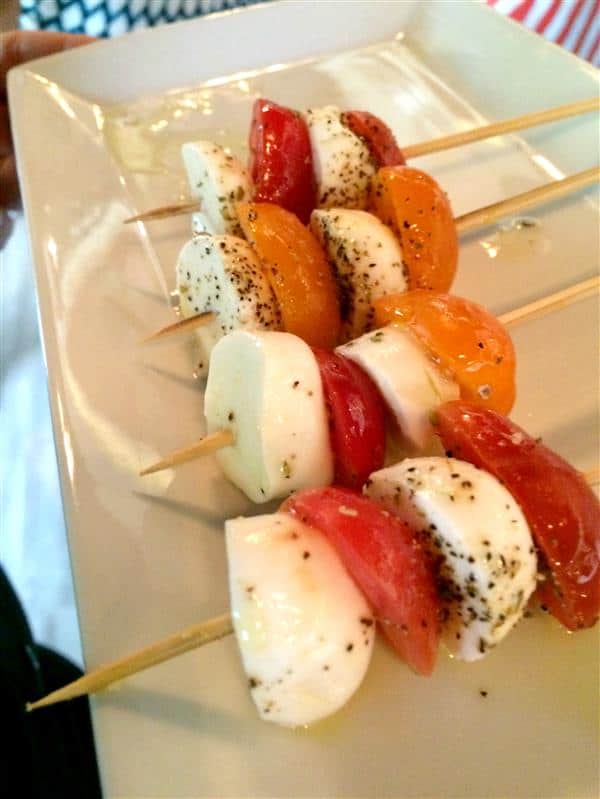 On the top of their vegetarian menu selections is a Caprese Salad and these skewers were a little sampling. Fresh ripe tomatoes and fior di latte can't be beat!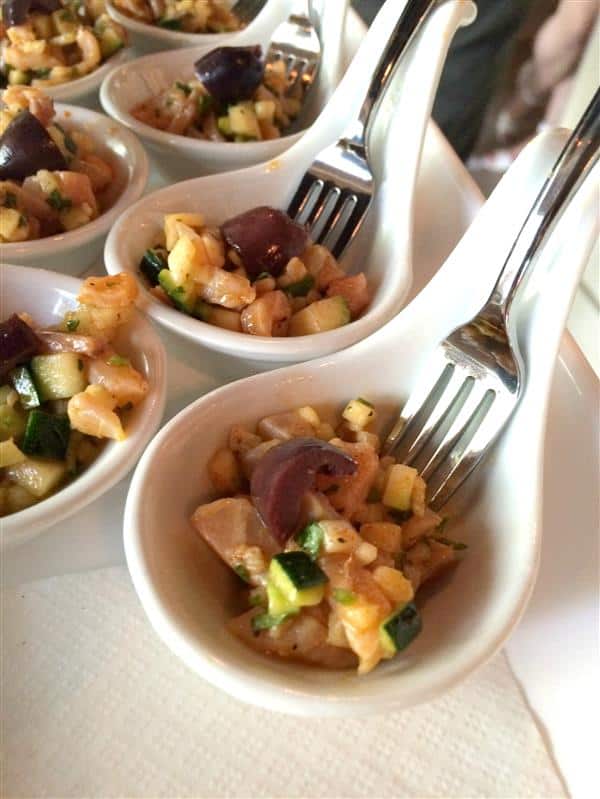 Marinated Salmon with vegetables was another different yet delightful tasting.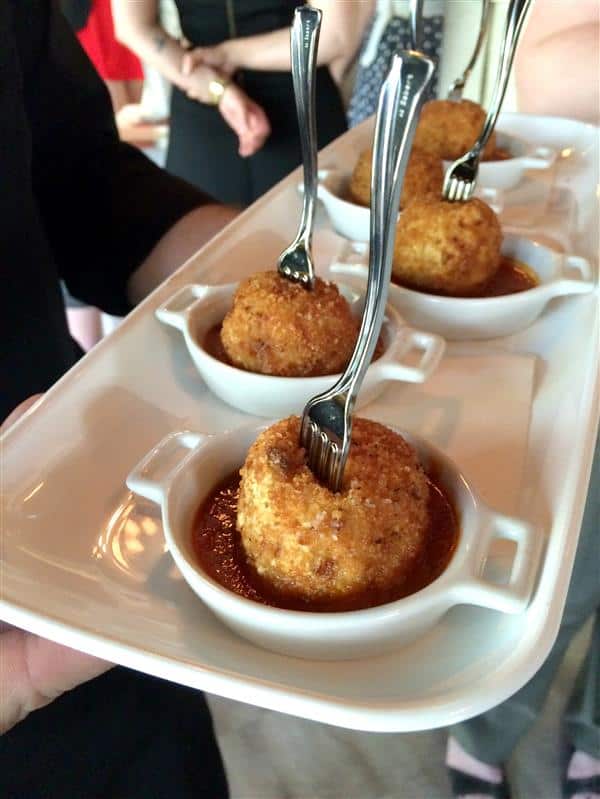 Arancini with tomato sauce are always a show stopper and these lightly breaded risotto balls with mozzarella cheese were fantastic. I could have had seconds easily but I knew there was more coming.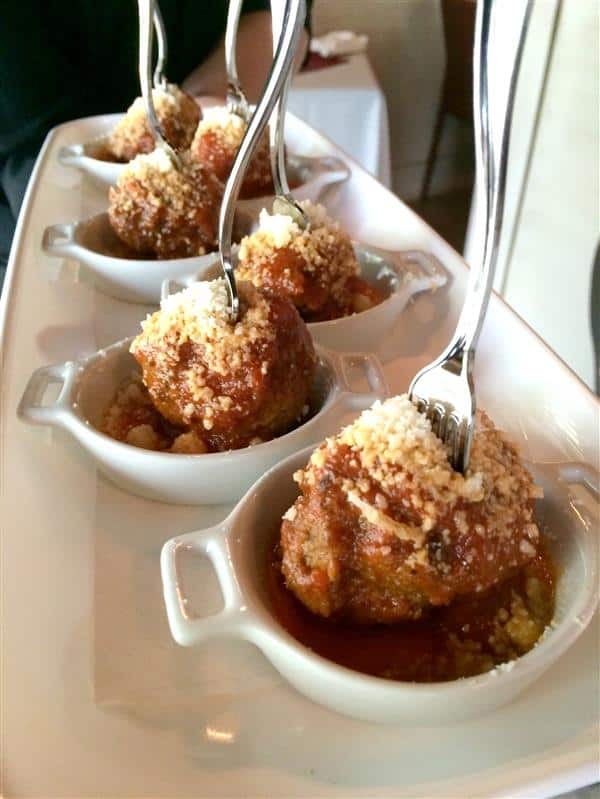 Who doesn't love a big 'ol Meatball and these topped with Parmesan were very good! On the menu I see they are served with tzatziki and that sounds fabulous too, giving them a Greek twist.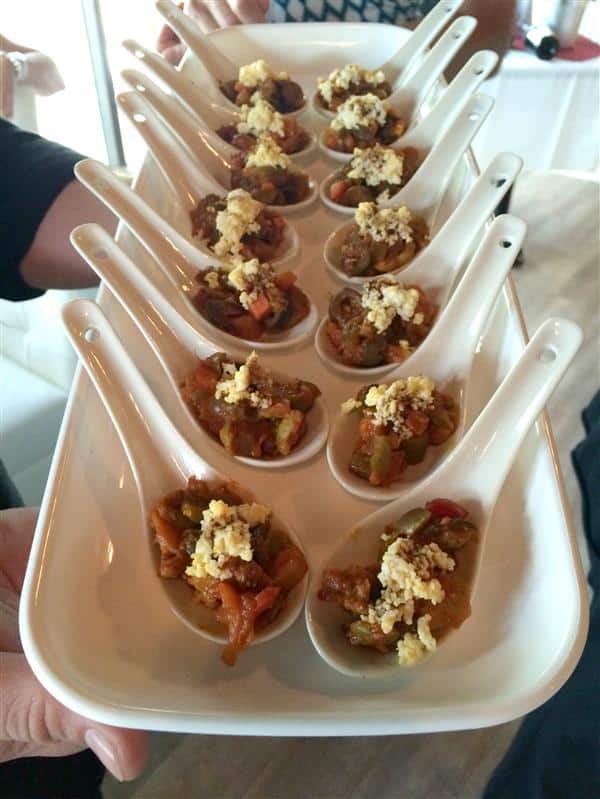 A little sampling of Vegetarian Antipasto with traditional flavorings was a nice change up from the other rich offerings.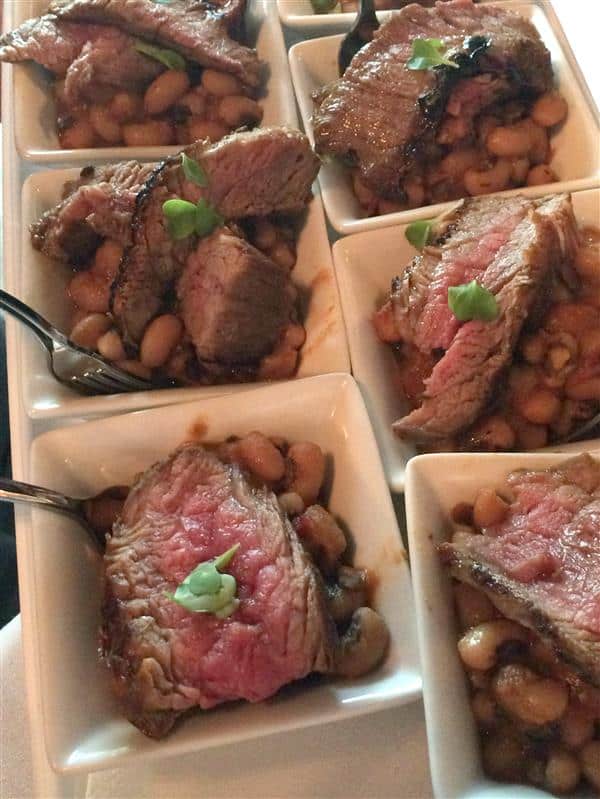 The grand finale with a gorgeous Flank Steak with Bean Stew. The beef is marinated with apple and pineapple juice making it extremely tender and a nice variation from the traditional soy based marinades. Perfectly cooked and delicious. It is served like this on the menu too.
Next Door is not located in the downtown core area but serves the southeast corner of Calgary. A convenient location for many on their drive home from downtown. Come and check them out at 1A – 8330 Macleod Trail SE, Calgary AB. T2H 2V2 and ENJOY!!