Olive Garden
When we were in San Diego we were driving around looking for a place to have a late lunch/early dinner. I spotted Olive Garden. We have these in Canada too but we had never been.
The restaurant was very basic looking but I had heard some good things about their food. We didn't quite realize the amount of delicious food we were ordering. Lots was brought back home with us that day but that is okay too!!!
Amber started off with an Italian Cream Soda!!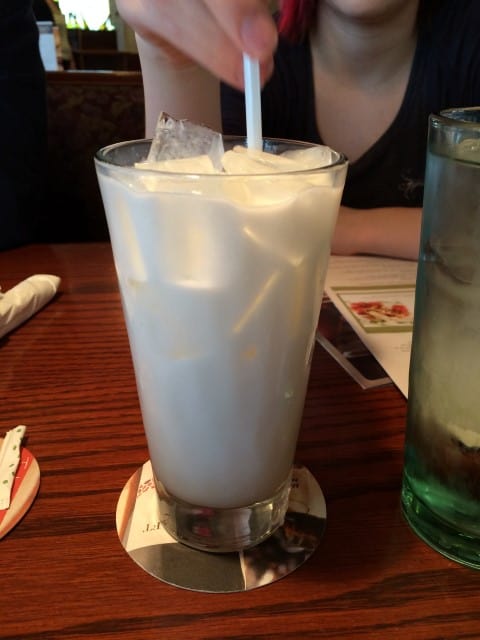 Ken ordered the Pasta e Fagioli soup, this is a meal onto itself!!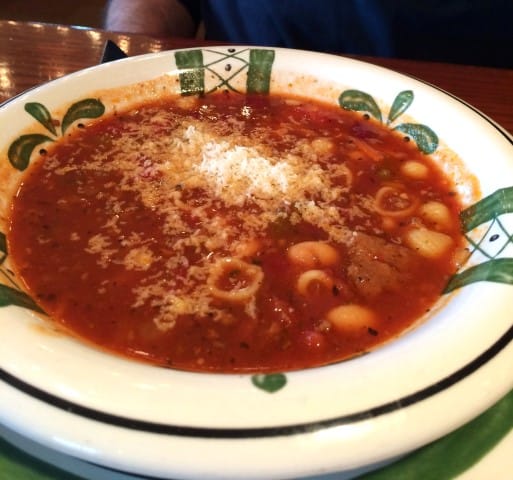 I ordered the Zuppa Toscana, scrumptious!!
Amber ordered the salad and it was so good, their dressing is amazing!!
See that big hot pepper in her salad, I owned that!!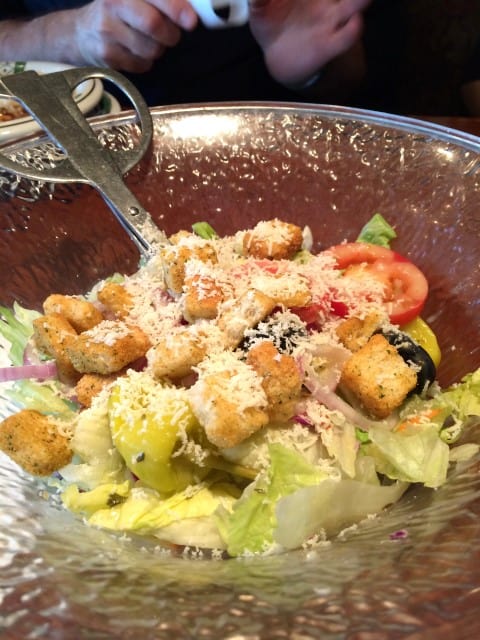 Then there are delicious garlic bread sticks to accompany both the salad and soup!! All of these are unlimited. You can have more salad, soup or bread sticks. Wow, amazing!! I could really go for that salad right now!!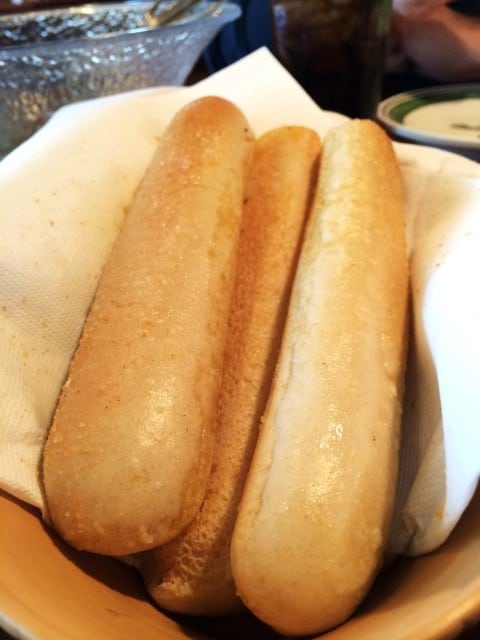 We then had appetizers!! A huge platter to share, what was I thinking!!
We had the calamari, stuffed mushrooms and the toasted beef and pork ravioli, completely scrumptious!! My fav were those mushrooms, they had clams inside!!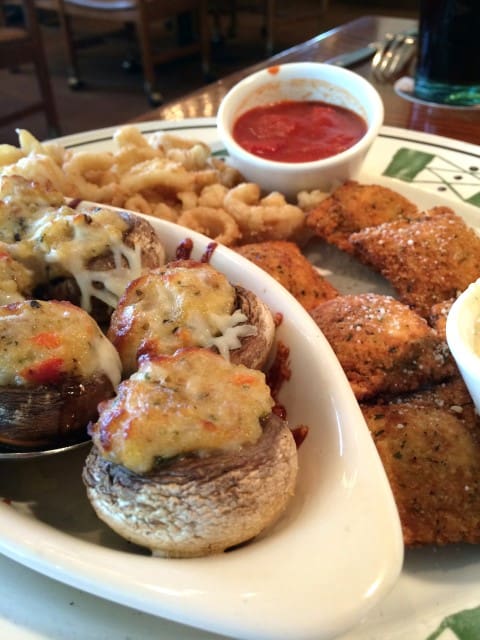 Next up was Amber's Cheese Ravioli, so delicious, any child would love this!!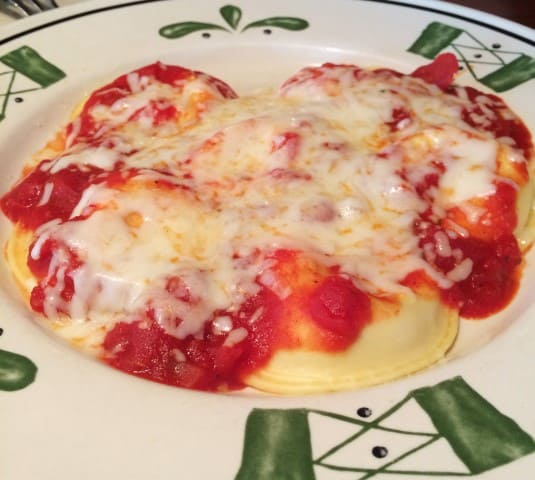 I had one of their new flatbreads with portobello mushrooms, simple and fantastic, just how I like a pizza!!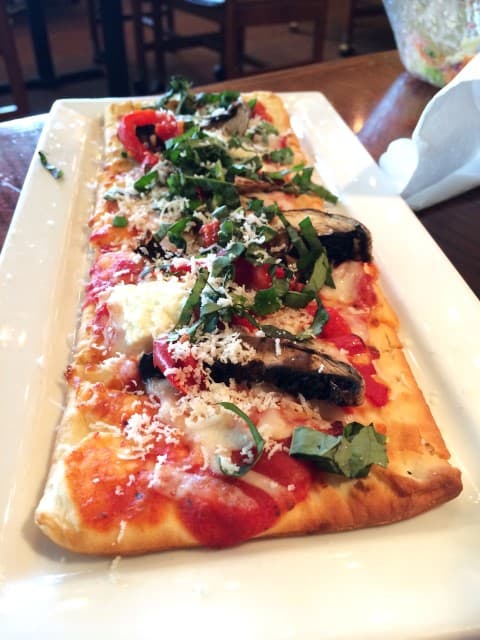 Lastly, Ken had the Chicken Scampi, rich, creamy and he loved it!!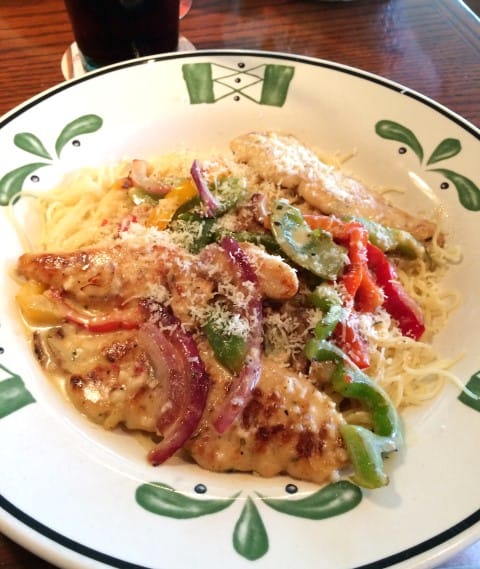 What a surprisingly good feast we had at Olive Garden. I would go back just for that salad!! We will be visiting one up here in Canada next!!