One18Empire
It was my birthday last month and we were invited down to One18Empire to celebrate it!! I was super excited to review this restaurant after looking at the gorgeous menu. One18Empire is the restaurant that is attached to the Marriot Hotel in dynamic downtown Calgary. It is a whiskey-inspired bar and restaurant and you could feel the vibe from the second you walked in. My birthday was on a Monday night so I anticipated a quiet restaurant. No way, for a Monday the place was absolutely packed! How delightful to see, it made for an energetic and exciting way to start off the night. Felt like a celebration already, just from walking in the door.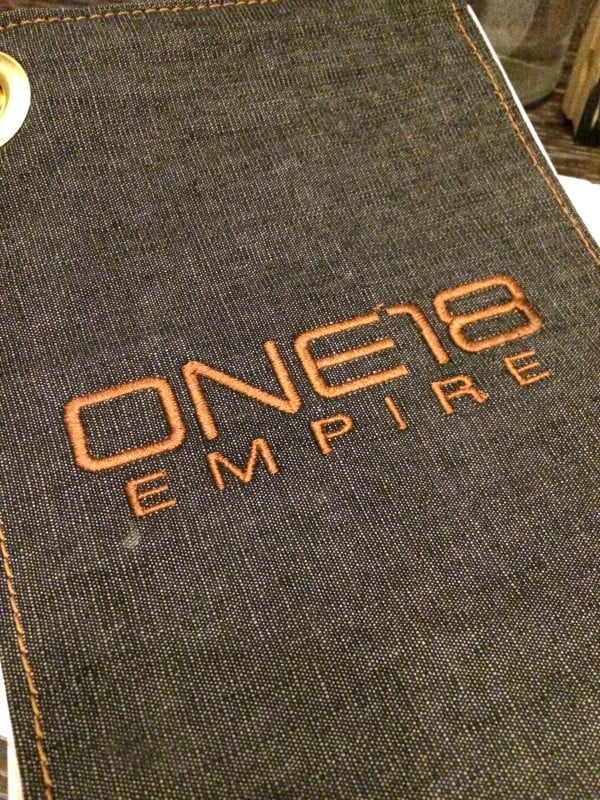 One18Empire is located on the very spot where the Empire hotel used to be in Calgary. The Empire was built in 1904 but later burned to the ground in 1920. The staff had some wonderful history to share about downtown Calgary and the back of the menu has an old map of the area with the roads that are now changed in name, 9th Ave. used to be called Atlantic Ave. I found this all to be so fascinating, looking back at the past of our downtown area.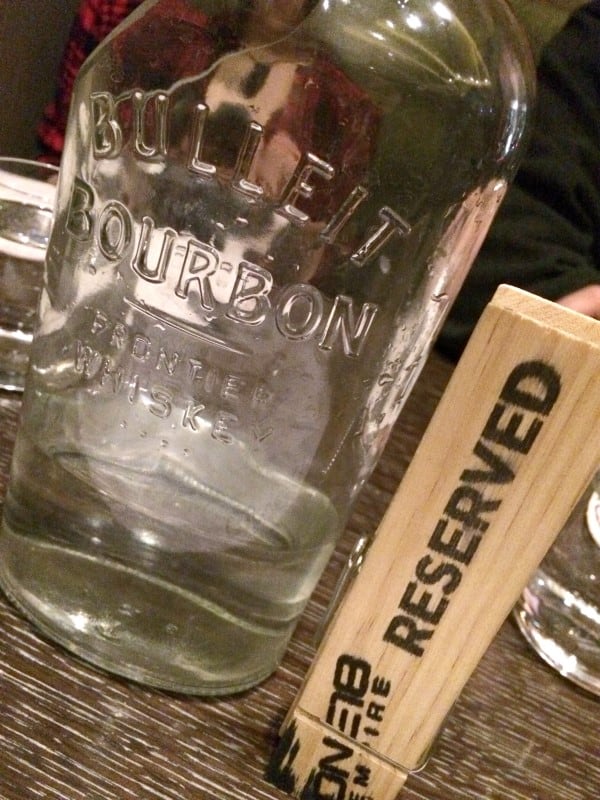 Our table was ready and waiting for us. The staff were very welcoming and effcient throughout the whole evening. I loved the bourbon water jug that our waitress served from, so unique.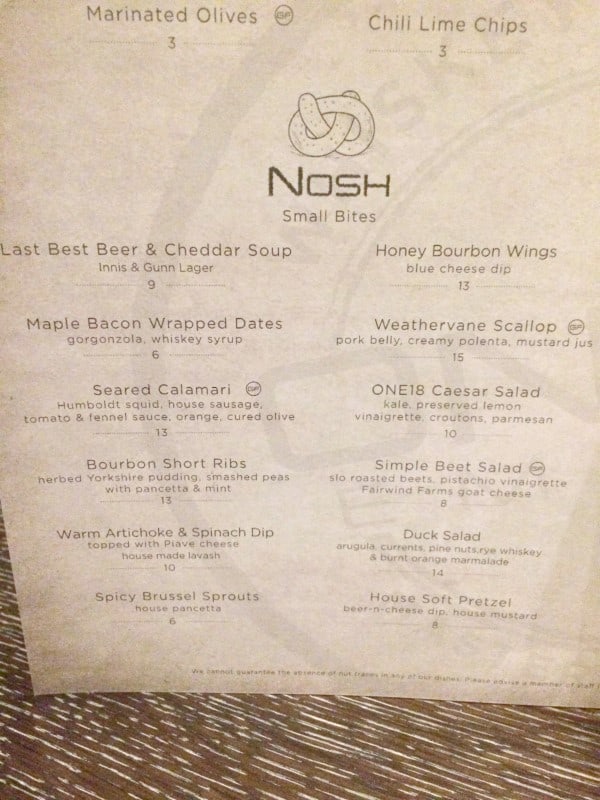 We of course loved seeing their NOSH menu, one after the other of gorgeous sharing, delectable items. Let's start digging in, shall we.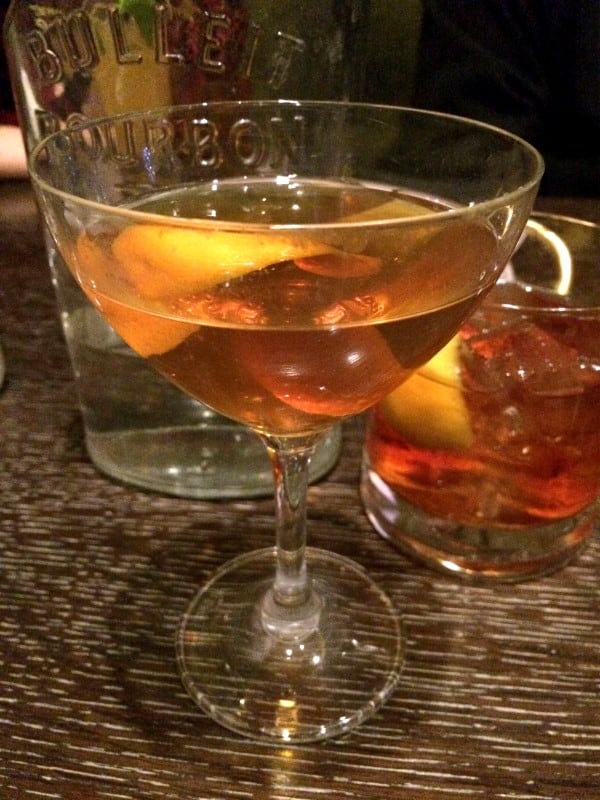 Being in a whiskey-inspired restaurant I had to try some of their cocktails. Plus it is my birthday, right? The Burnt Orange Manhattan was a delight with bourbon, sweet vermouth and orange bitters and of course a burnt orange peel adding even more flavor.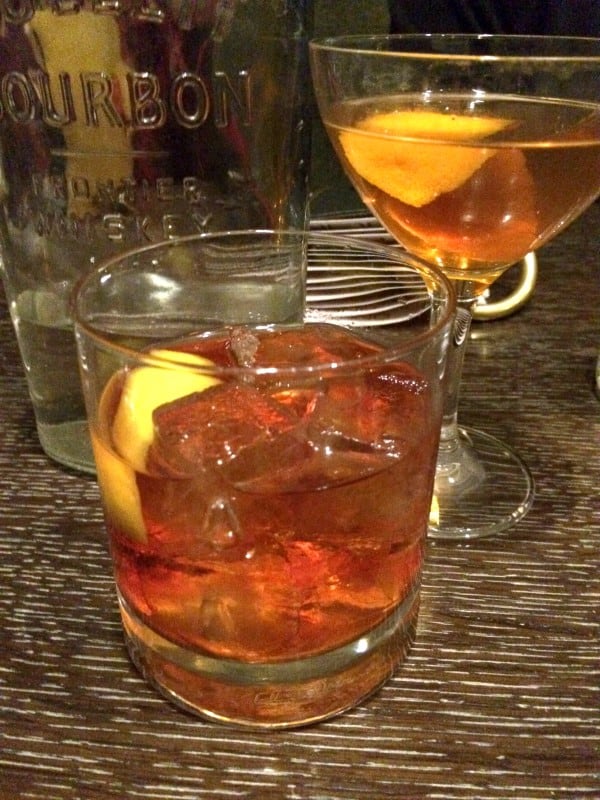 Ken got a Bill Stokes Boulivardier which is scotch, bourbon, campari and sweet vermouth and serves up a punch, he loved this one!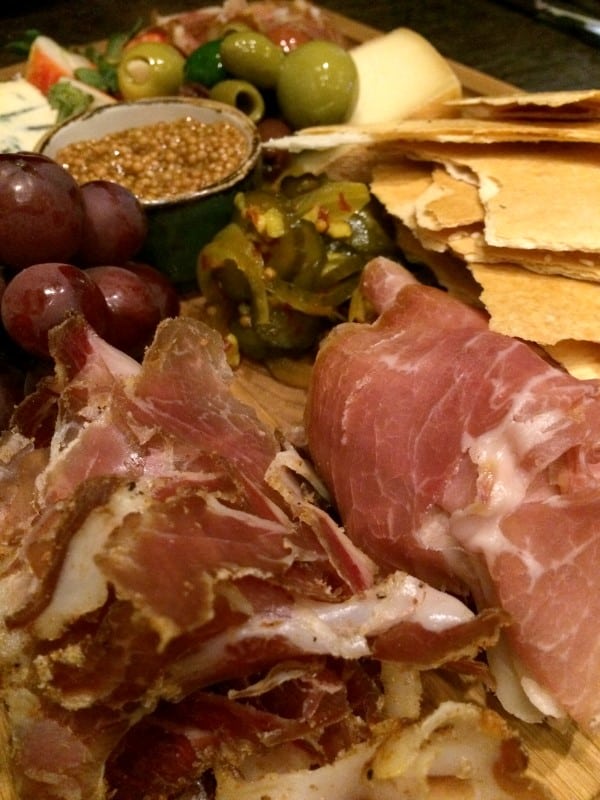 We ordered up appetizers and then a treat from the kitchen came, which I would say was one of the best charcuteries I have ever had. All the meats are made in house, the pickles in the center are the best I have ever had, the blue cheese changed Ken and Amber to actually liking blue cheese. It was a life changing experience, very delicious!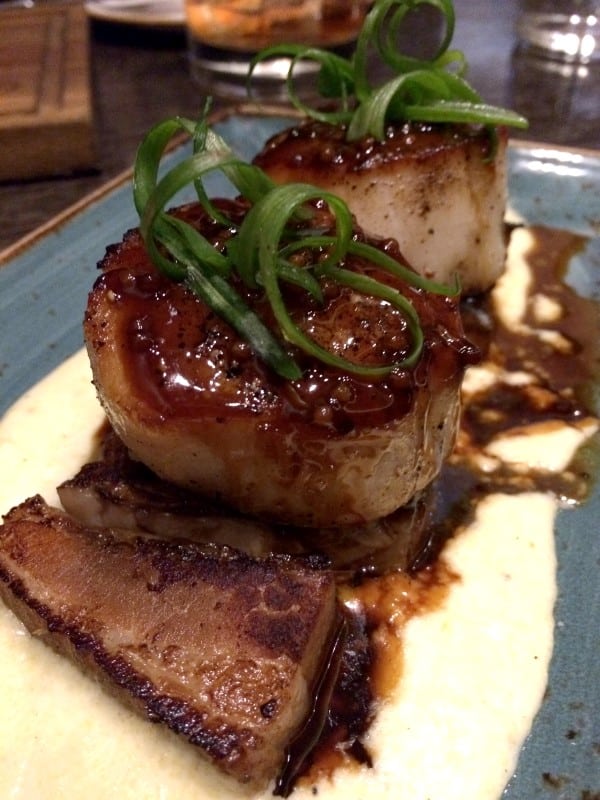 We then started on our actual appetizers, these Weathervane Scallops on top of pork belly were outstanding. We kind of fought over this dish and you can only imagine why!!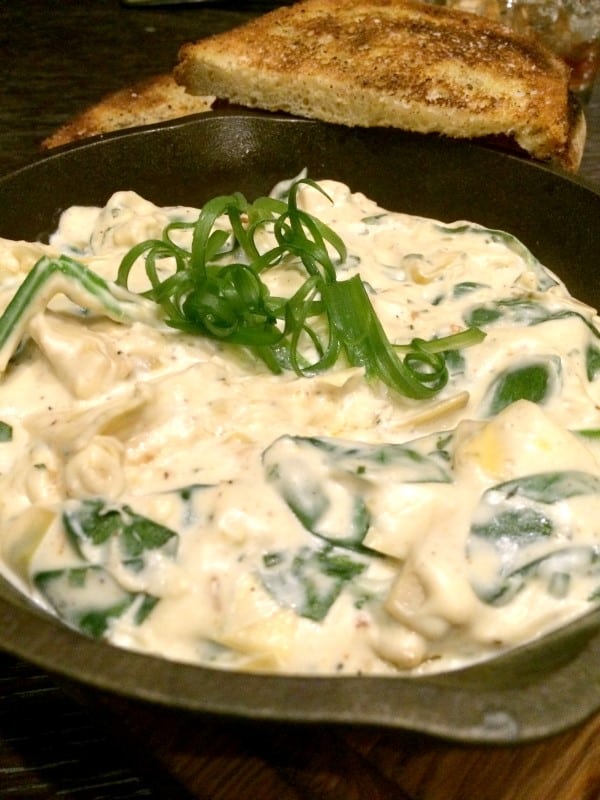 Amber wanted to try, which is new on the menu, Warm Artichoke and Spinach Dip. Creamy, dreamy and everthing that a great dip like this has to offer.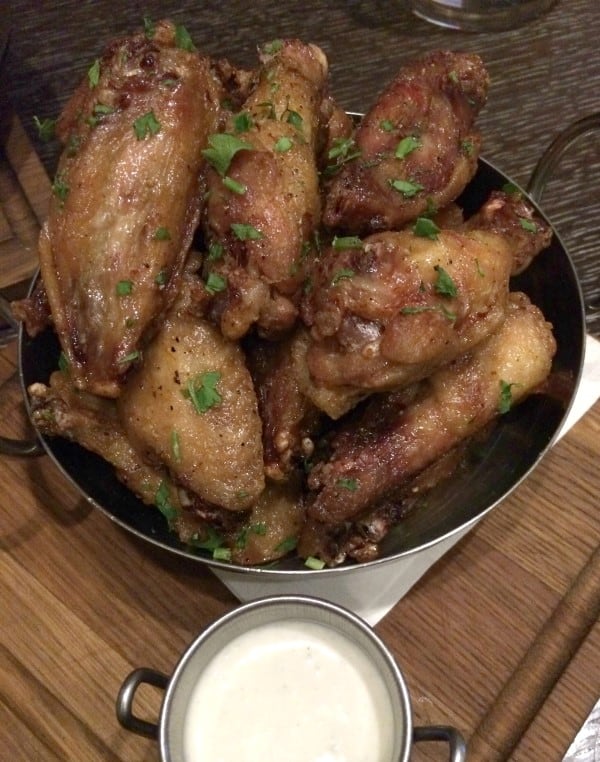 We all agreed that the Honey Bourbon Wings sounded amazing and were a must try. As you can imagine we have firmly installed a doggie bag under the table already.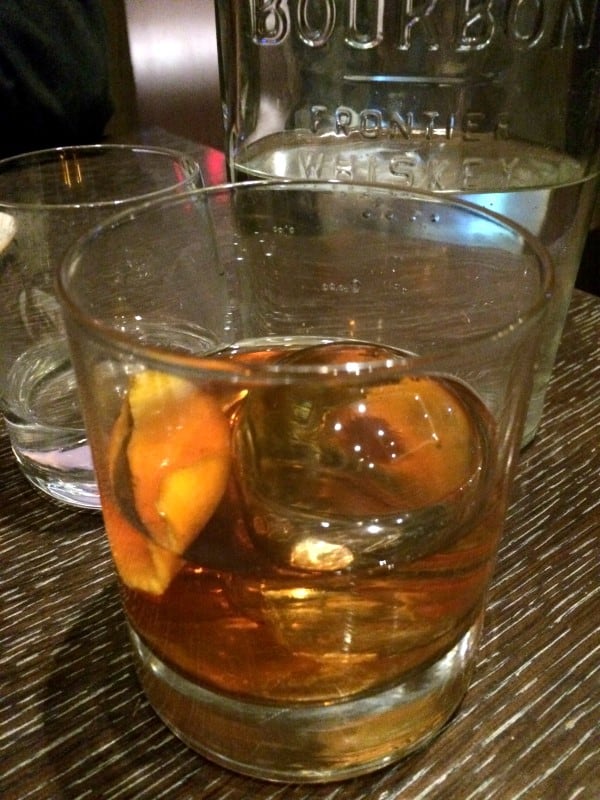 In between the appetizers and main course we had another cocktail. This one came with a presentation from the bartender. We went up to the bar to see how this was made. It is an Old Fashioned and the glass is actually smoked. They light wood on fire and douse it out with the glass. The ice cube is made in a machine to take it from square to round. The whole experience was mind blowing and needs to be done in person, the cocktail equally enjoyable. Happy Birthday to Me!!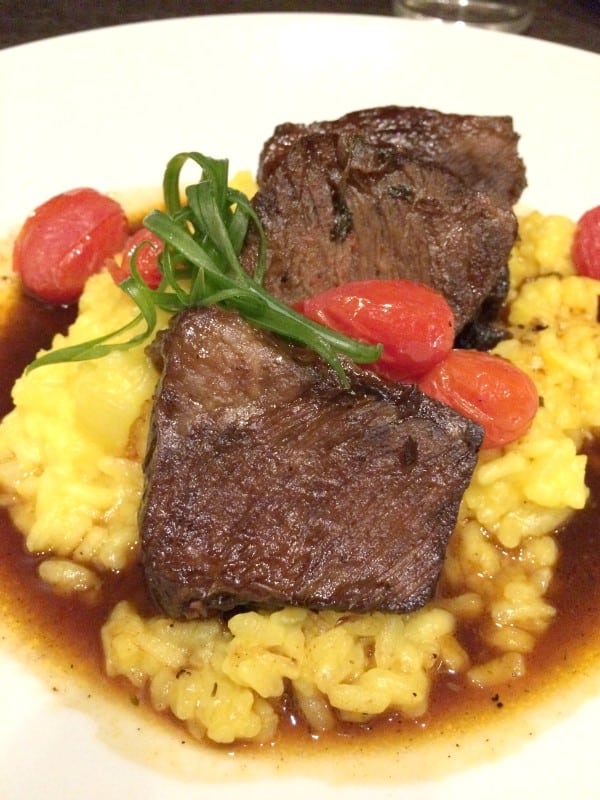 For my main I choose the Braised Short Ribs on a bed of saffron rissotto. What a gorgeous mouth watering meal, the meat just fell apart.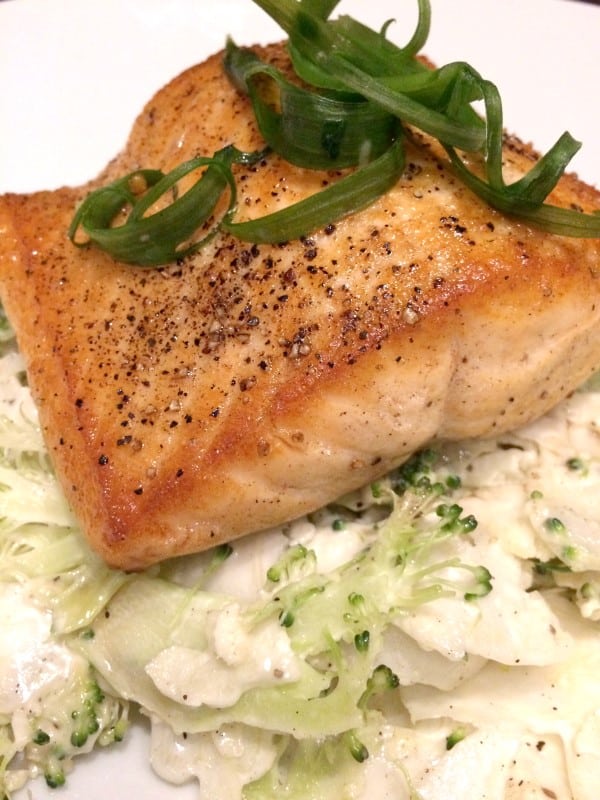 Amber loves her fish and that is usually what she orders. She loved the Cedar Planked Salmon over a bed of amazing slaw. It is shaved broccoli and cauliflower, so unique and delicious. Yes, I did try a bite!!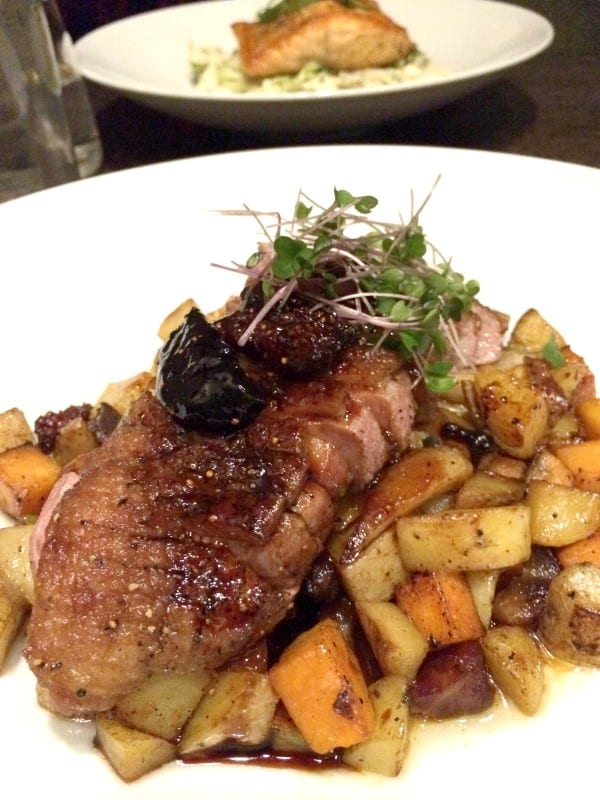 Ken went for the Grilled Duck Breast over a root vegetable hash. Totally amazing and all the duck dissappeared quickly as it was cooked to perfection with a crispy crust and a medium rare interior.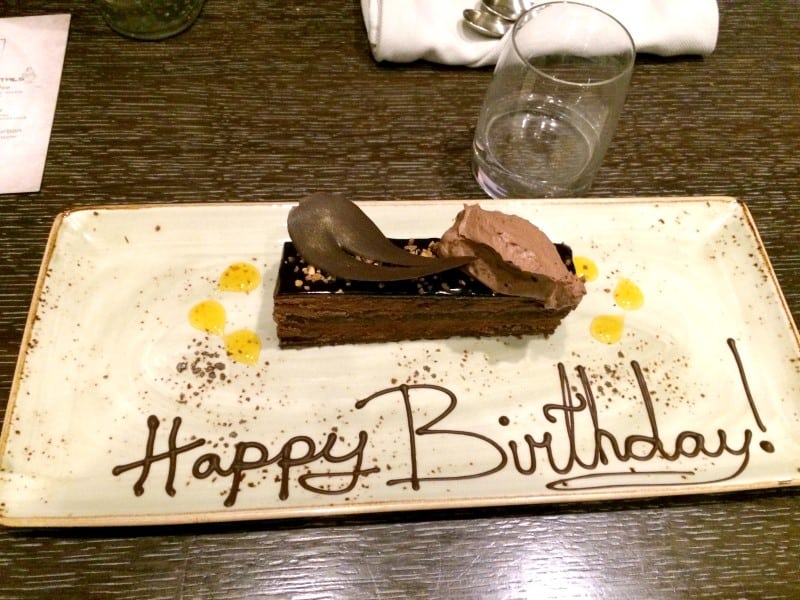 We declined dessert but what did appear but this amazing chocolate cake, One18 Chocolate Cake to be exact. It was rich, decadent and sinfully chocolate. What a truly fun evening and memorable meal. We will be returning very soon to enjoy more items off their menu.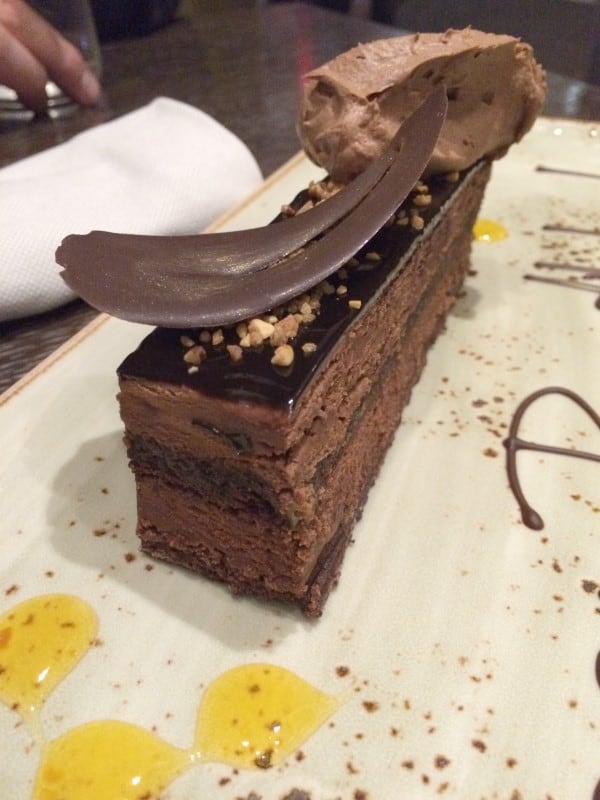 Come and follow along with One18Empire on Twitter, Facebook, and Instagram and better yet, come in person to experience some of Calgary's finest!!