OXO Measuring Beaker Set
I received this OXO Measuring Beaker Set when I received my cookie press. These wonderfully cute little beakers are a must for any kitchen. What a great idea!!! I actually don't have anything right now to measure ounces so these are super handy. Not only do they measure ounces and milliliters but teaspoons and tablespoons. Extremely handy!!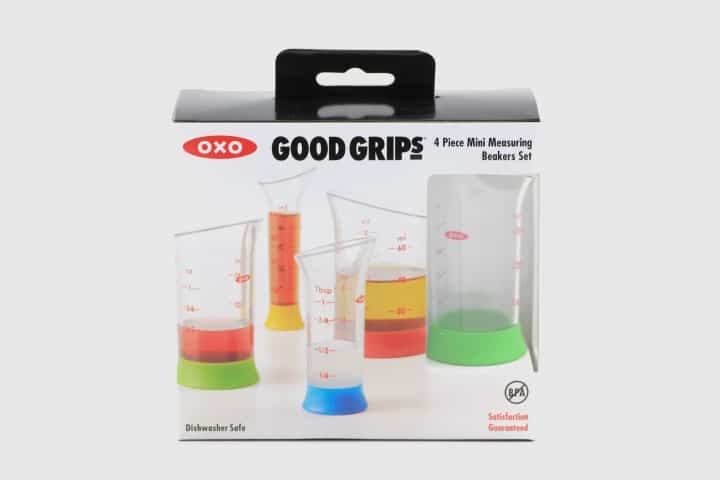 I can never have enough measuring spoons. I always run out. The one thing with measuring spoons is that they are all attached, so you use one for something sticky or a liquid and then the whole set is dirty. With these little cuties you can use them individually. Also, they can be quickly rinsed out so you can use that again and again for the same recipe.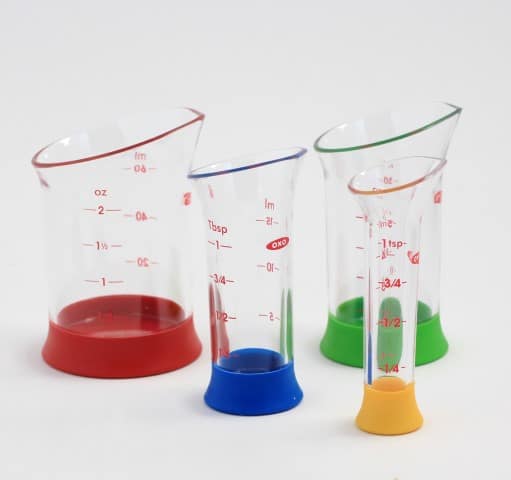 Because these little guys are stackable they take up so very little space. Easily tucking into a corner of any cupboard. In addition, they are easy to find firstly because they all have brightly colored bases, and secondly, if your carefully they will alway be together! They are dishwasher safe (on the top rack) so that is very helpful.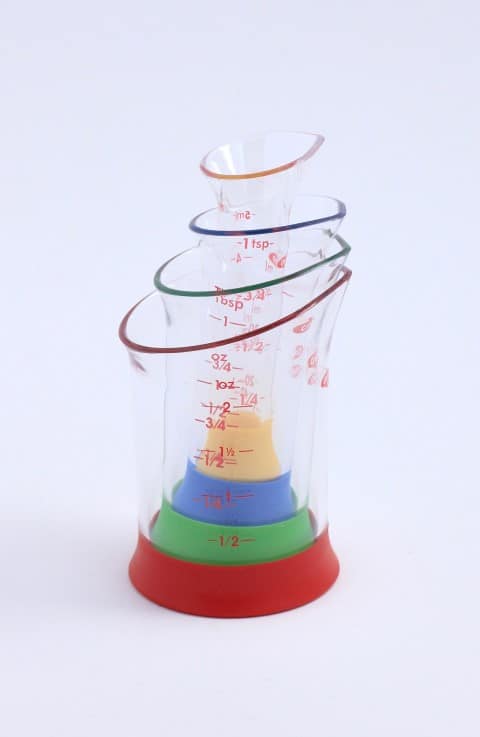 Thank you so much OXO for sharing these with me. I will put them to good use!!