Ken and I were kindly invited to the 5th annual Oysterfest at National on 10th at this popular beer hall. The National on 10th is their second location, the other one is on 17 Ave. I instantly new it was going to be a fun night when we entered. The atmosphere is great!!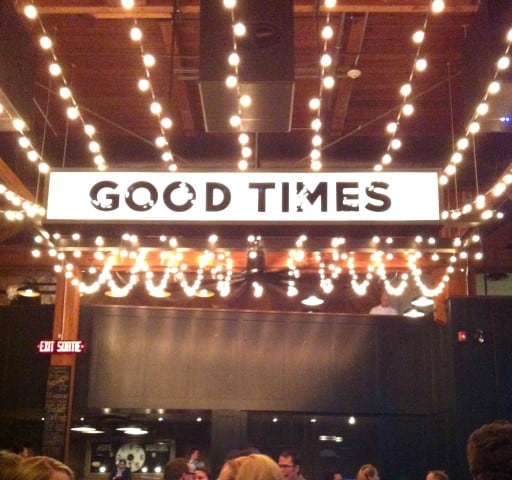 It has a real beer hall feel with long tables and benches. Surprisingly very comfortable.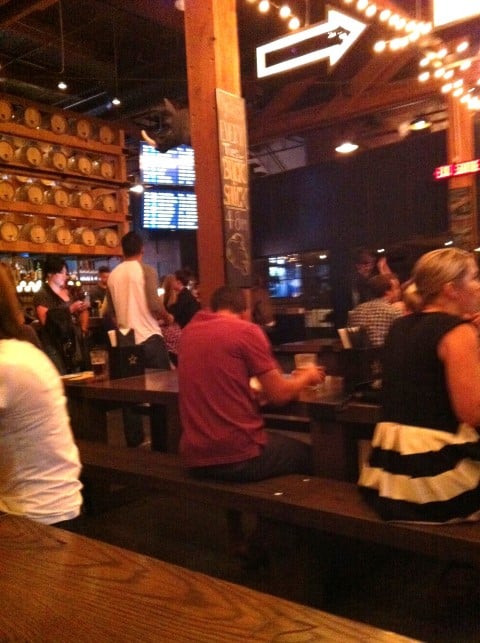 First up was a nice refreshing cold beer, clearly a must in a beer hall!!!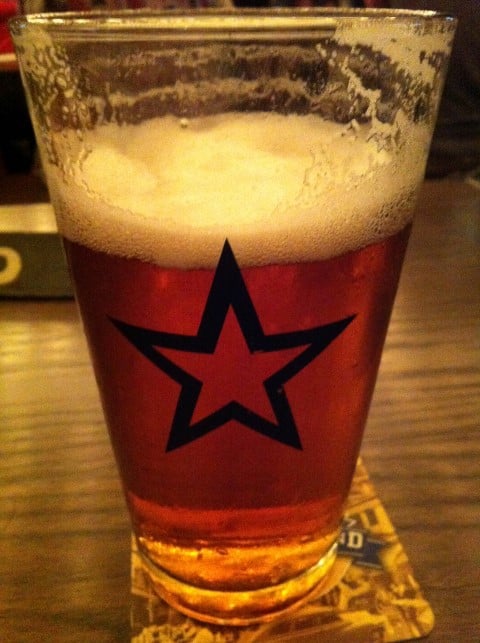 Then the star of the show walked in. How I love you little oyster!!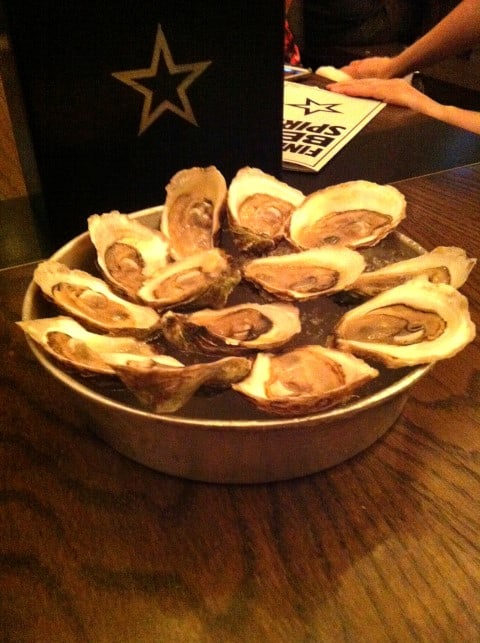 Oysters are one of my favorite things on the planet! Funny because they can be quite intimidating little suckers!!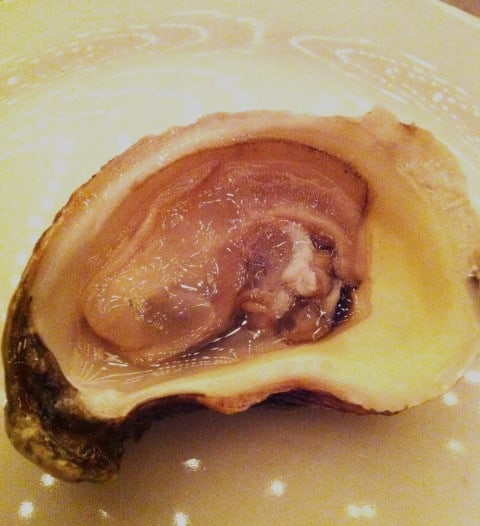 One of the first things we had were Oyster Po' Boy Sliders, these were great!!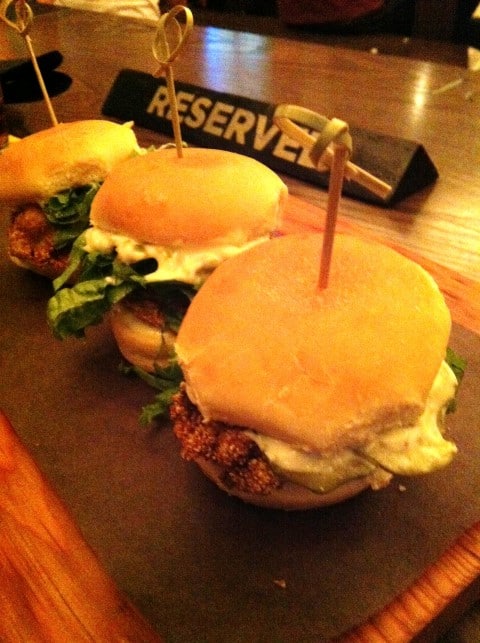 No Oysterfest would be complete without a shucking contest!! The contestants were judged on their speed of shucking, presentation including no sand, no chipped shell etc. The bar was alive with people cheering on the contestant. What FUN!!!
The contestants were from all over the city, from many different restaurants.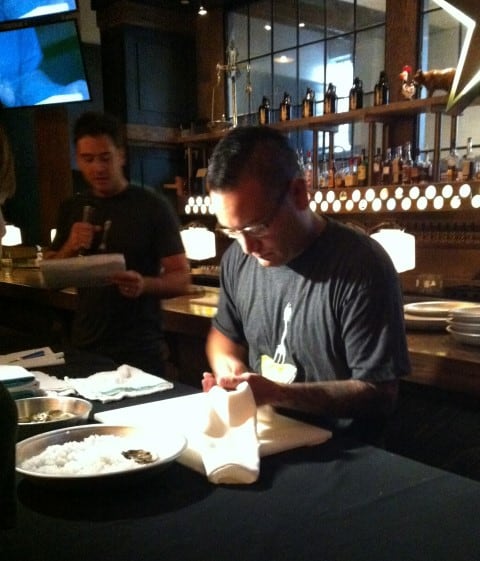 Not only were there oysters but anything else you would like. We sat across from David Gray from Calgary Eyeopener on CBC and his lovely wife Kim from Toque and Canoe. Funny as Ken went to school with David and they just saw each other at their high school reunion. Small world!!! Other dishes were ordered up at our table. One of the most memorable was this duck poutine. Now your talking crazy talk!!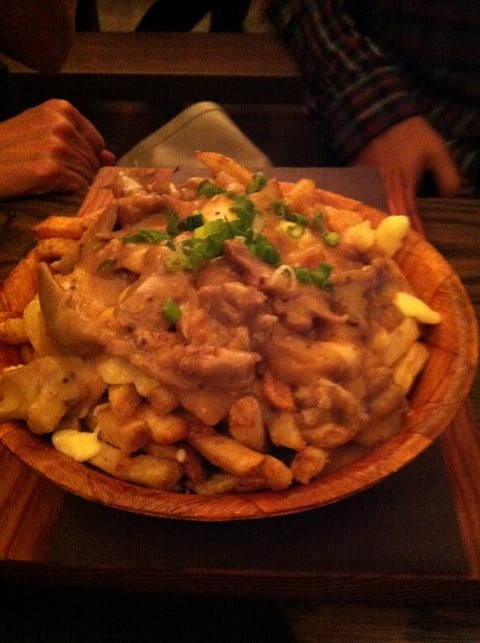 But before long the oyster came back to us. The French Poet Leon-Paul Fargue said it was "like kissing the sea on the lips". How else do you describe the taste of an oyster??? Many have dressed them, baked them and smoked them but I love the clean fresh taste of a sweet oyster with a simple mignonette sauce or the squirt of a lemon with a touch of heat from a hot sauce. Oh the sensual joy they can bring!!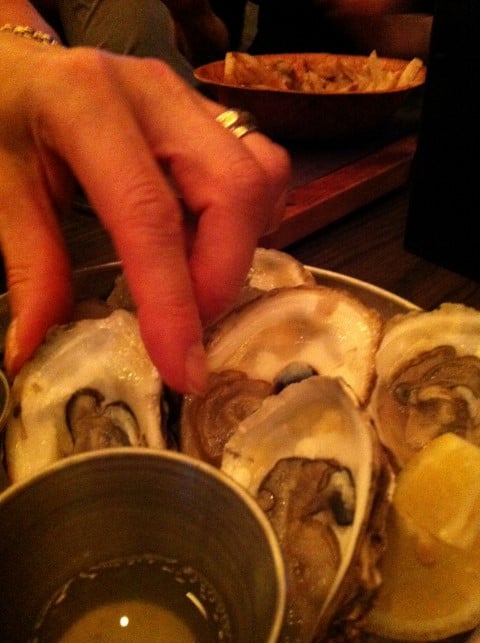 Come on down to National on 10th and try a big mess of oysters washed down with some great beer. ENJOY!!!