Panettone French Toast
I came up with this great idea when Ken was going to the Italian market. Panettone would be half price after Christmas and would make a delicious Panettone French Toast. So he picked me up a loaf and yes it was 50% off, DEAL!!
I had been craving french toast after we were away, as they had it every day at the breakfast buffet when we were in Mexico at Christmas time. We only used half this loaf and saved the other half for toast in the mornings, so amazing!!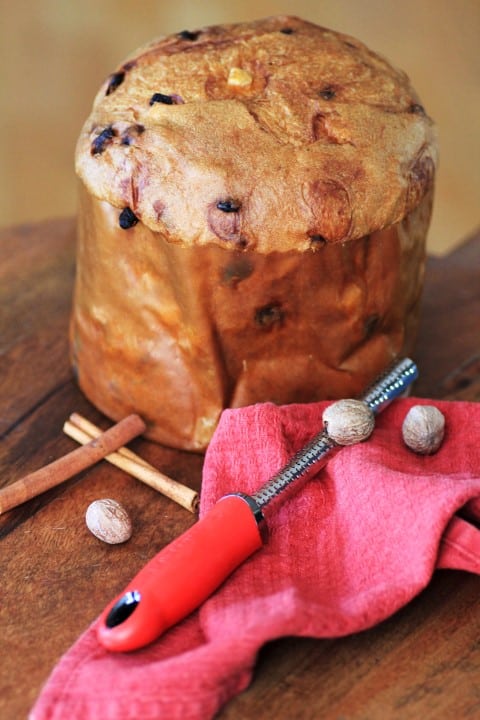 Look at how gorgeous that loaf of Panettone is, you open up the box and inhale the sweet aroma of this wonderful bread. Ken was kind enough to whip together this amazing french toast for us.
He is the master of the breakfast so I let him at this Panettone. I quick bath in an eggy wash and then crisped up in a hot buttery pan, yum breakfast or brunch at its finest!! ENJOY!!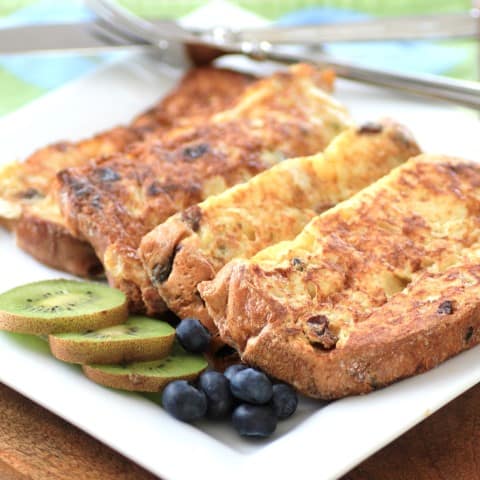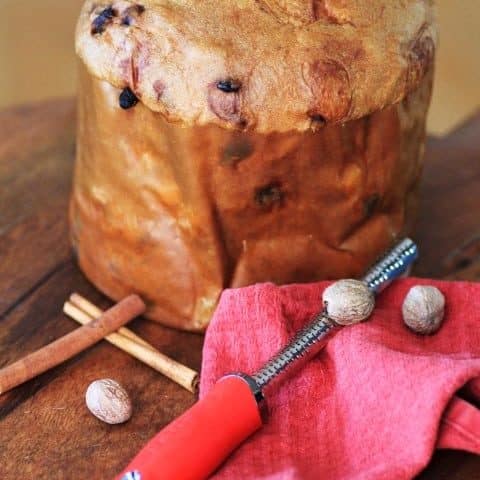 Panettone French Toast
The amazing flavors of Panettone made into french toast for an unforgettable breakfast or brunch.
Ingredients
I/2 Panettone loaf
3 large eggs
3 Tbsp. milk
Fresh grating of cinnamon
Fresh grating of nutmeg
Butter for frying
Maple syrup
Instructions
Slice Panettone in thick slices. Whisk together eggs, milk, cinnamon and nutmeg. Heat a fry pan on medium heat with a dab of butter. Dip slices of Panettone quickly into the egg mixture and add to the fry pan. Fry until golden brown and then flip. Keep warm in a 200F oven while you make the rest. Serve immediately with maple syrup or butter.