Ken, Amber and myself needed a quick but decent bite to eat so we headed to Phoenix Grill for dinner. We have never been to this restaurant before and honestly had heard some mixed reviews. We wanted to check it out ourselves. So off we went.
Upon entering the staff greeted us very warmly and escorted us to a nice booth by the window. This specific location had previously been a Kelsey's and I have been to this location before. In the center of the restaurant it has a raised bar location. The decor is comfy and homey feeling. The waitress was at our table promptly but unfortunately knew little about the menu as she was new, more training should have been offered I believe. Overall she was attentive and pleasant though.
First up was a delicious Caesar for myself and a draft for Ken. I love Caesars, cold and spicy and it fit the bill.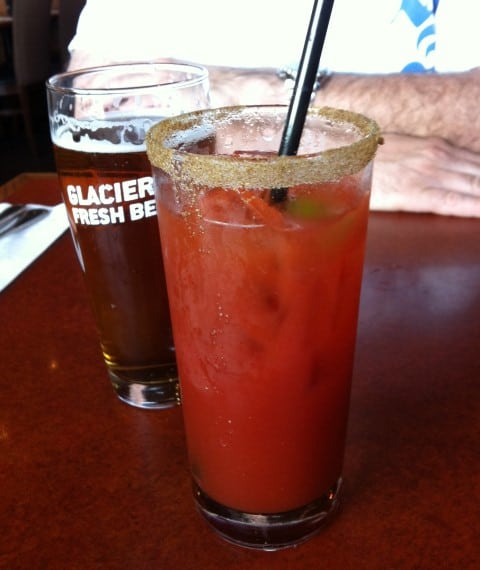 Amber ordered the Salmon Alfredo and really enjoyed it. Salmon is one of her favorites!!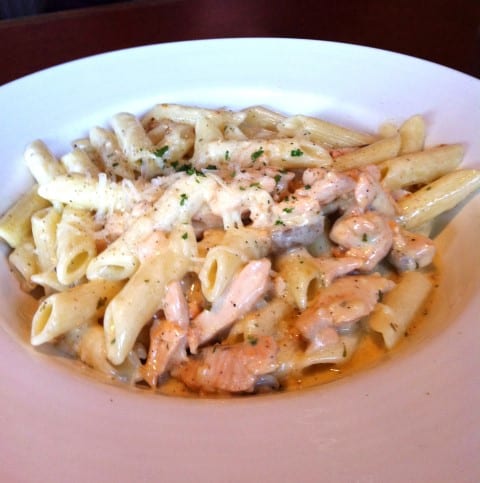 Ken wanted a burger but opted for a light one with the Chicken Club. He really enjoyed it!!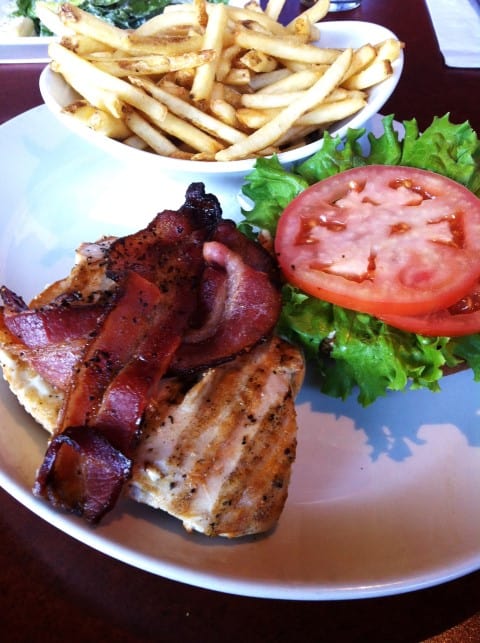 I couldn't decide, you know when you have those moments in a restaurant. So I went for two smaller dishes. The first one was a small Caesar salad, perfect size and delicious!!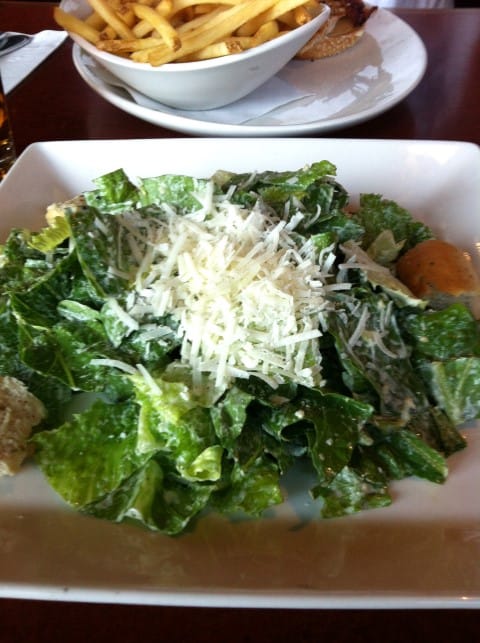 The second was an amazing Butternut Squash Ravioli. It was made with a brown butter sage and walnut cream sauce. It was on the appetizer menu which I thought was a bit odd but I have to say it was really good.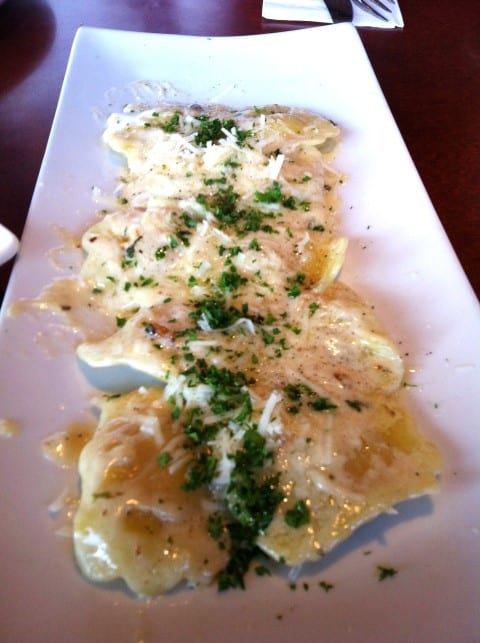 I felt it was expensive but the quality of food was good. Not sure if I would rush back but I am glad we went.