I was super excited for this #SundaySupper and to make Picnic Basket Buttermilk Fried Chicken. I have never made fried chicken and thought it would be perfect of course for a picnic, which is today's theme. I knew exactly the kind of chicken I wanted to make. Super crispy double dipped buttermilk fried chicken. The kind that you see everyone make on TV and that makes you drool.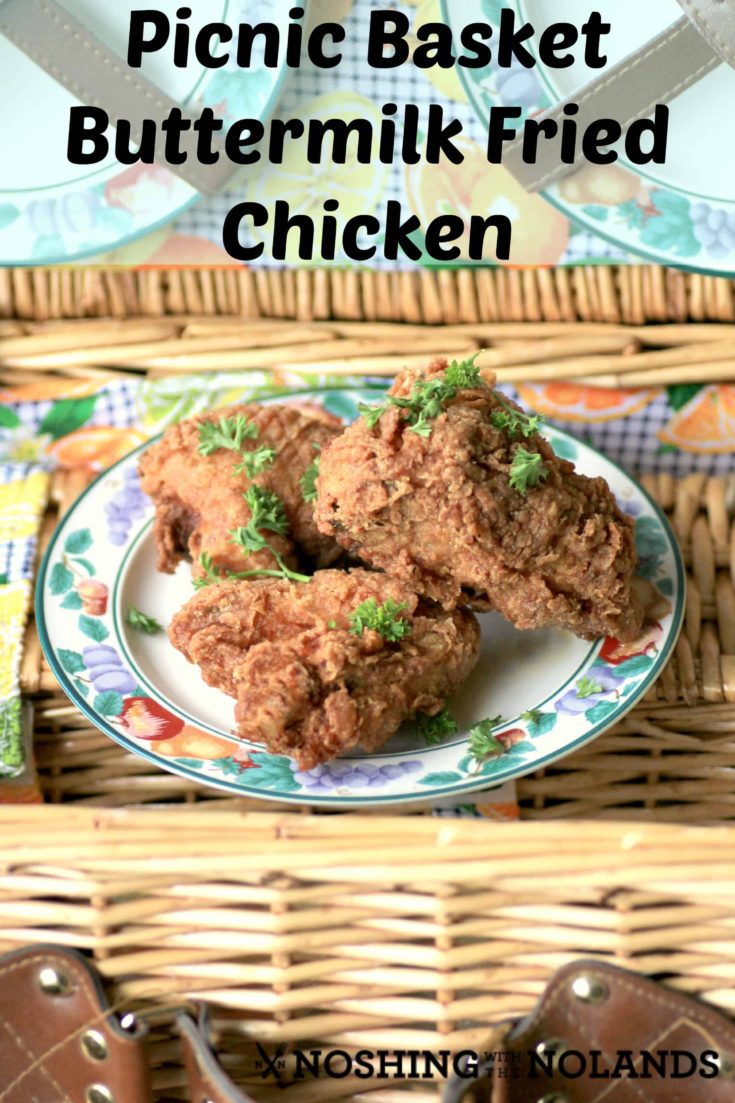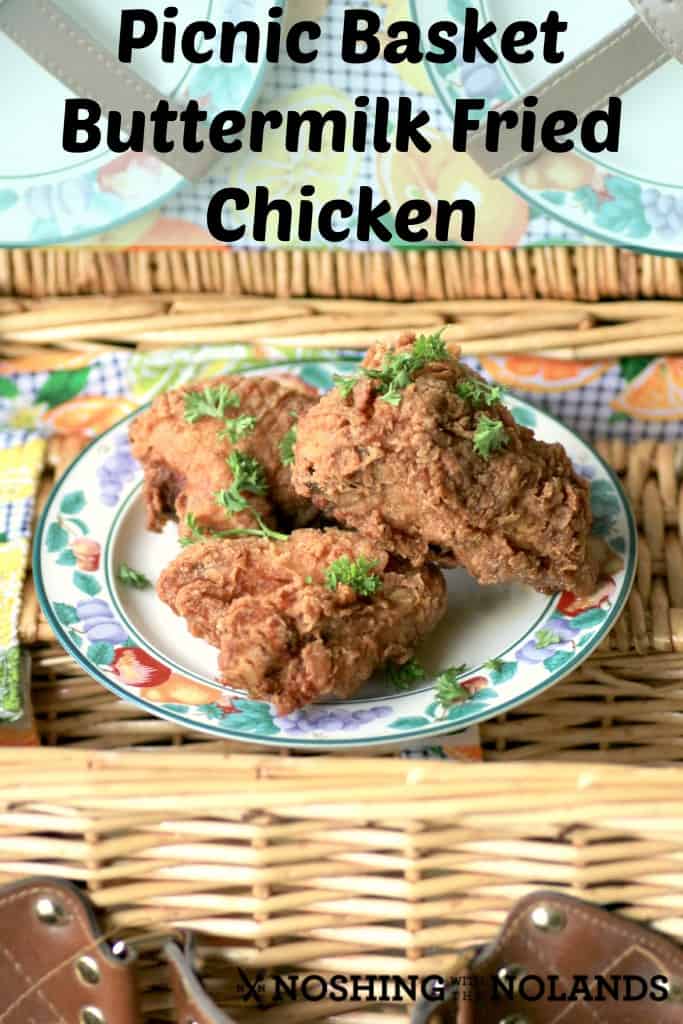 I looked quickly at a recipe from Epicurious and off I went to create our own. They brined their chicken but I didn't have time for that nor did I want to. Nothing against brining as we do it a lot when Ken smokes his chicken or turkey.
I also wanted to do a whole chicken as I remember Ken was given a lesson on how to butcher one properly when he did a BBQ smoking class. So I watched him and learned. I knew that I wanted to dredge it in a spiced flour then buttermilk and then back in flour to get an amazing crust. Ken set up the whole production in our garage. Great idea so that it didn't stink up the house!! He then cooked this chicken to perfection for us. We succeeded making a fabulous crunchy and still juicy chicken. I think anyone would be happy to have this in their picnic basket. Here is the chicken in our picnic basket. ENJOY!!!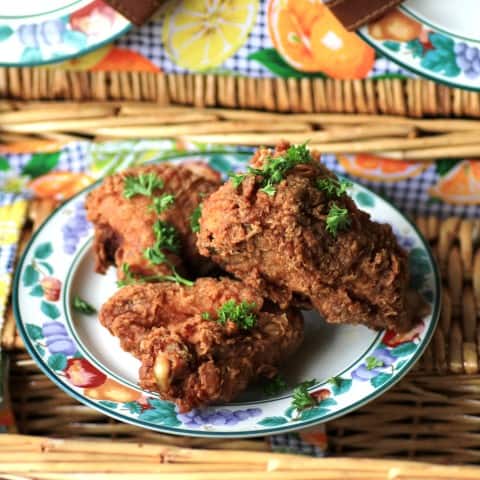 Yield: 6-8
Picnic Basket Buttermilk Fried Chicken for #SundaySupper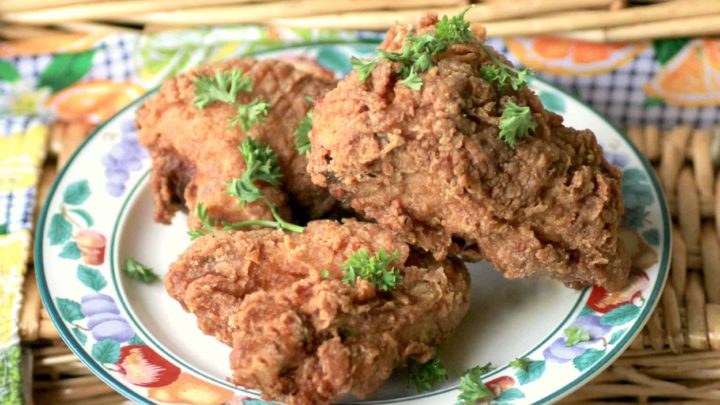 A super crunchy and juicy chicken!
Ingredients
I whole chicken, cut up into 10 pieces
3 cups flour
1 Tbsp. freshly ground black pepper
2 Tbsp. paprika
2 Tbsp. fine sea salt
2 tsp. cayenne pepper
2 Tbsp. baking soda
2 cups buttermilk
Oil for deep frying
Instructions
Have ready a cookie cooling rack on the baking sheet. Heat oil in a deep fryer to 350F. Mix the flour, black pepper, paprika, salt, cayenne pepper and baking soda together. Divide the flour into 2 bowls, 1/3 and 2/3. Pour the buttermilk into a third bowl. Dredge the chicken in the first bowl and shake off excess and place on the cooling rack. Dip the pieces in the buttermilk and then thoroughly into second bowl of flour. Return them to the rack.
Start to deep fry the pieces making sure not to over crowd and cook for 12-15 min. until the chicken is cooked through. Transfer the chicken to another rack or paper lined plate to cool for 5-10 min. before serving.
Recipe adapted from Epicurious
To help you round out your picnic basket look at all the amazing recipes here!!
Salads and Slaws:
Sandwiches and Mains:
Desserts:
Drinks:
You can join in the chat on Twitter too: we'll tweet throughout the day and share all of our picnic recipes. Our weekly chat starts at 7:00 pm EST. To join in, just follow the #SundaySupper hashtag, and remember to include it in your tweets. You can also check out our #SundaySupper Pinterest board for more delicious recipes and photos.