Pineapple Tamarind Chicken Lettuce Wraps #PuloCuisine
I am with Pulo Cuisine today and sharing my latest favorite recipe. This is the simplest and most delicious of recipes using the Pineapple Tamarind marinade from Pulo Cuisine. This dish gives you all the flavor you need with very little effort. I first served the Pineapple Tamarind Chicken Lettuce Wraps at a block party and it was a huge success. The first appetizer to be gobbled down. The presentation has the WOW factor but is so simple. It is just a halved pineapple with the pulp taken out. Save that for smoothies or another use.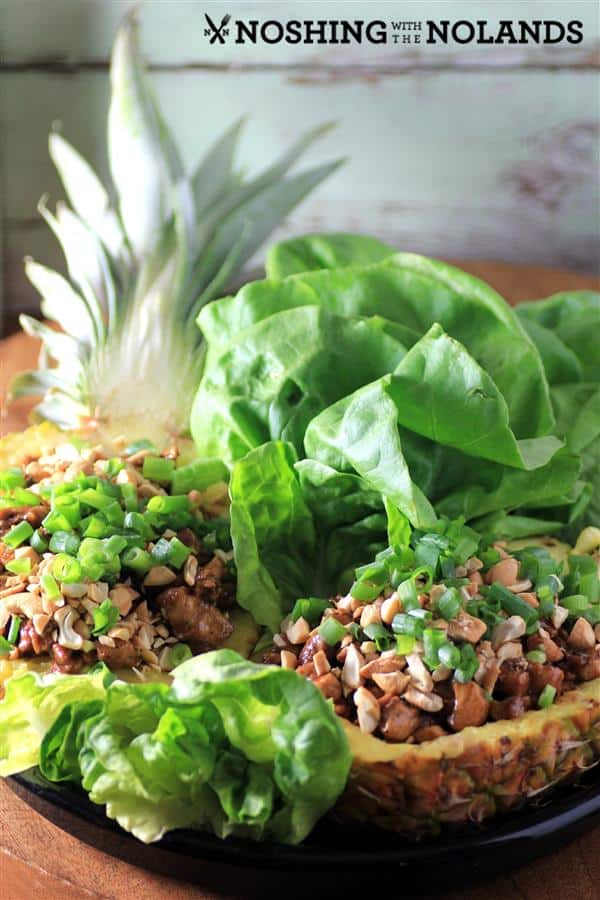 Pulo products provide an authentic collection of marinades and sauces that are inspired by the 7000 Islands of the Philippines. The country is a dynamic mixture of different cultures: Malay, Chinese, Spanish and Indian. These influences have all contributed to the richness of Philippine cooking.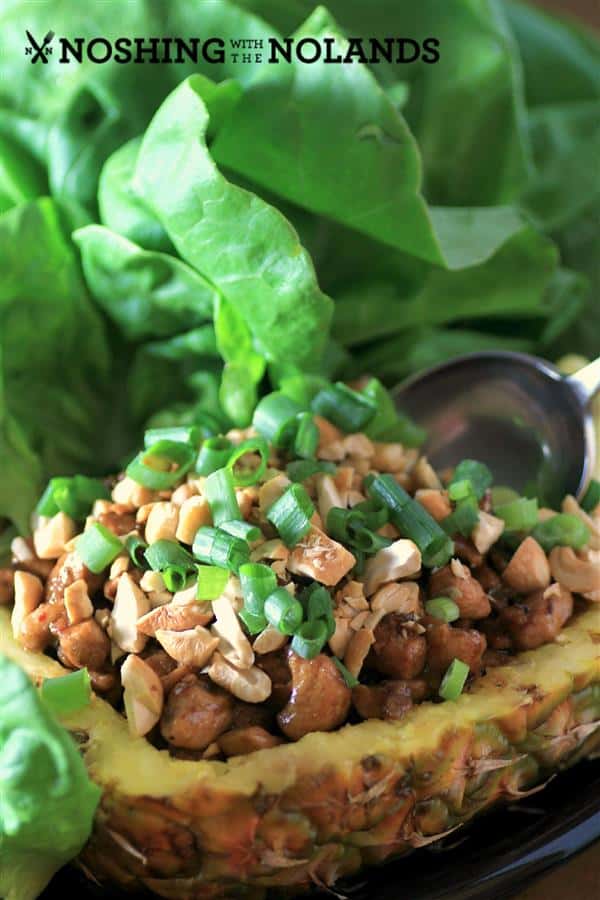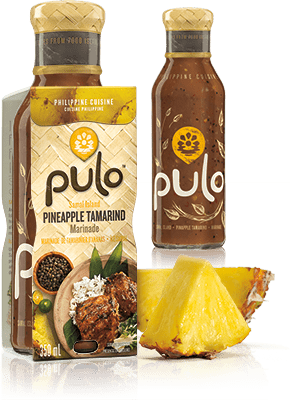 The Pineapple Tamarind marinade marries sweet and sour perfectly and finishes off with a refreshing fruity flavour.
This marinade I have used with chicken, pork, beef and shrimp. It is so versatile and of course very easy to use!!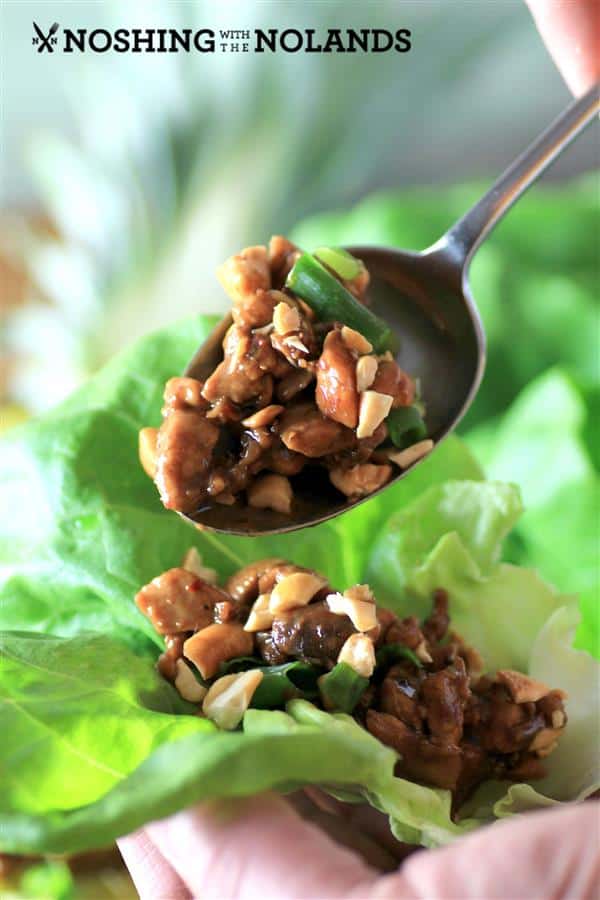 Try this easy recipe this summer, your family will thank you for it, mine sure did!! Crunchy, sweet, flavorful and healthy lettuce wraps that will keep them coming back for more!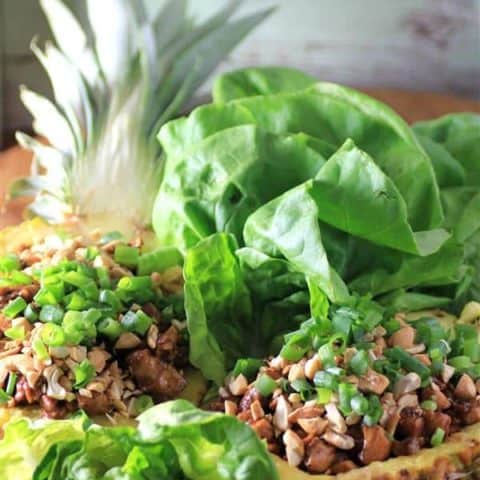 Pineapple Tamarind Chicken Lettuce Wraps #PuloCuisine
Yield: 4 servings
Prep Time: 15 minutes
Cook Time: 10 minutes
Total Time: 25 minutes
A delicious chicken lettuce wrap made easy with the help of Pulo Cuisine.
Ingredients
2 lbs. boneless, skinless chicken thighs, chopped
2/3 bottle of Pulo Pineapple Tamarind Marinade
2 green onions, chopped
1/3 cup cashews, chopped
Salt to taste
1 Tbsp. canola oil
Fresh whole pineapple for serving
Head of butter lettuce
Instructions
Marinate the chicken in the Pulo marinade for 4 hours. When ready to serve, heat the canola oil in a large fry pan on high heat. Add the chicken and keeping and eye to not burn, stirring intermittently. Salt to taste if desired. Meanhwile slice the pineapple in half lenghthwise and scoop out the pulp. When the chicken is done and slightly caramelized place it in the halves of the pineapple. Top with cashews and green onions. Serve with the butter lettuce leaves.