Pop-Up Egg Farmers' Market
Disclosure: I was compensated for this post. All opinions and experiences are my own.
On a bright sunny beautiful day back in May I was thrilled to jump in an Uber on an early morning and whisk downtown to a Pop-Up Egg Farmers' Market here in Calgary. The sun shone as bright as the beautiful egg yolks. Eggs are an amazing way to start your day. Nothing better than to wake up to yellow!
In Canada we are so blessed to have the goodness of fresh, local and high-quality eggs. Down at the Stephen Ave 100 Block, Egg Farmers of Canada provided commuters with fresh breakfast snacks and yellow spring flowers! Everyone was full of smiles!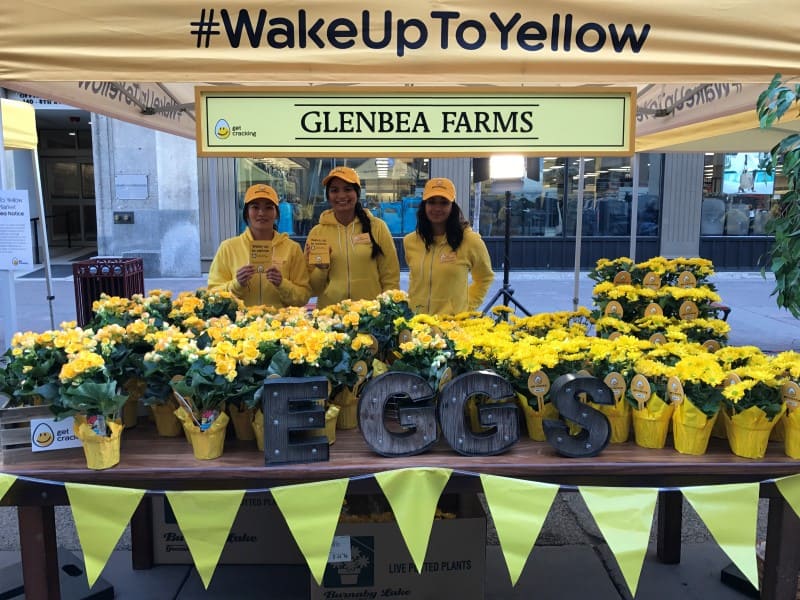 I love an egg in so many ways to start the day, fried, over-easy, poached, scrambled (sometimes with cheese, mmmm), hard boiled, soft boiled. Well you get it! I also love them at anytime of day enjoying a frittata or omelet for dinner is easy and healthy!
Here is a fabulous video of all the Pop-Up Farmers' Markets that were across our amazing country getting you to #WakeUpToYellow!!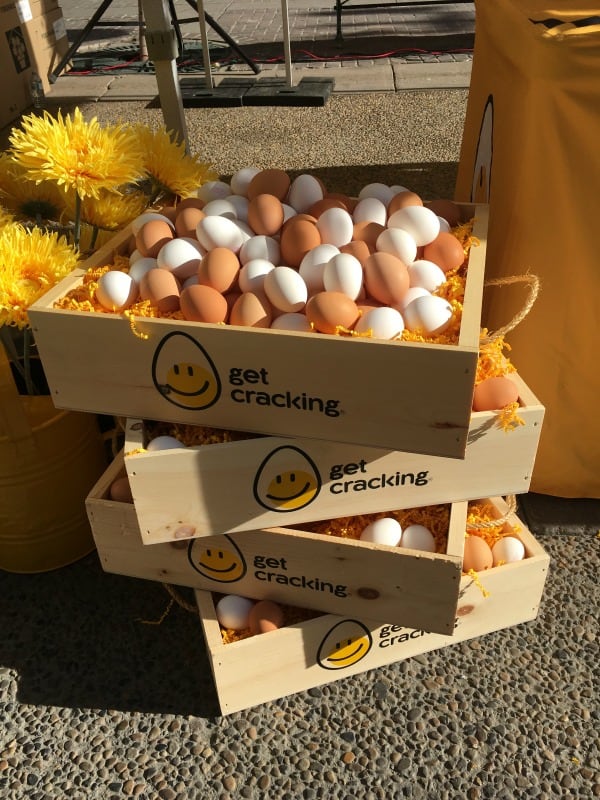 Did you know there is no difference between brown eggs and white eggs. They both provide you with the same eggcellent nutrition!!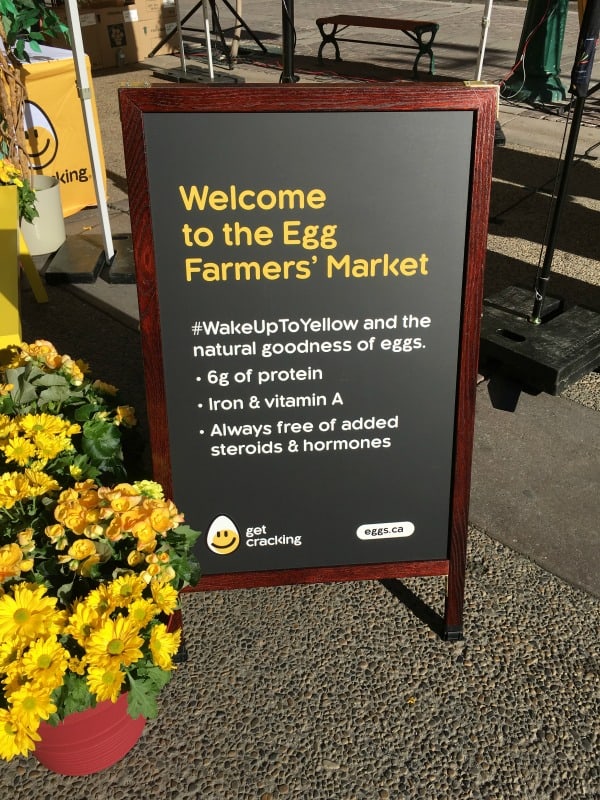 Eggs contain a very healthy 6 gms. of protein for you to get up and go in the morning. Plus, they are a fabulous source of iron and vitamin A. Canadian eggs are always free of added steriods and hormones. Good to know eh?!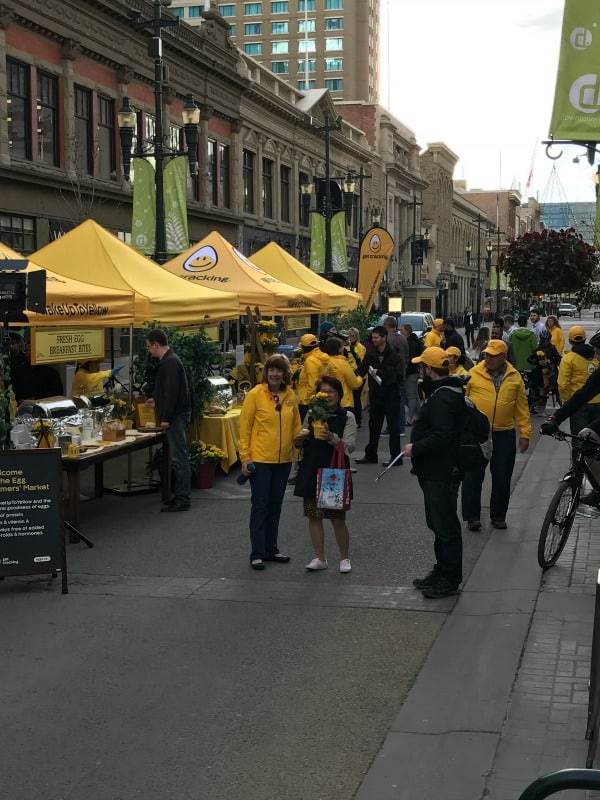 It is good to know that there are over 1,000 egg farmers and egg families across Canada so that you are provided with local fresh eggs every single day!! So there is nothing holding you back from the perfect egg, get cracking!!