Day 2 of 5 Days of Pork. I just introduced you to Metropolitan Chef the other day with BBQ Your Veggies with Metropolitan Chef a wonderful line of rubs that have no additives, no preservatives and are gluten free. Well I came across these gorgeous pork steaks and knew they would marry beautifully with their French Style Tarragon Mustard Rub. Nothing could be easier to flavor up your meat than 1 Tbsp. of rub with 2 Tbps. of oil. Pop them on the BBQ and you have a magnificent entree!!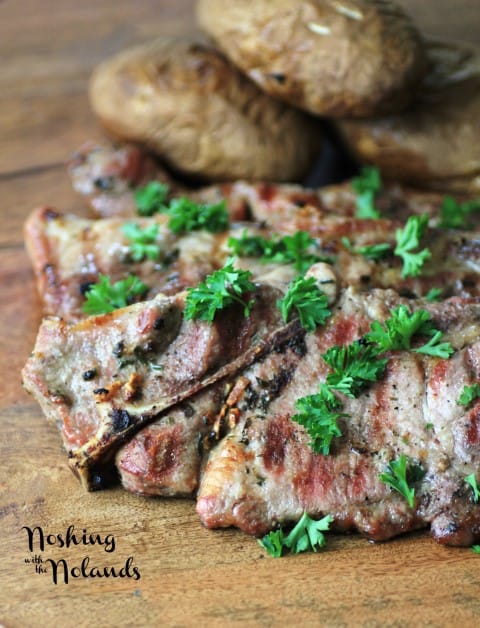 Have you seen pork steaks before? They are actually steaks cut off a roast, way better than a pork chop that can be dry when BBQ'd. If you don't have them at the ready at your grocery store ask your butcher for them. They weren't pricey either. I will be on the hunt for them again!!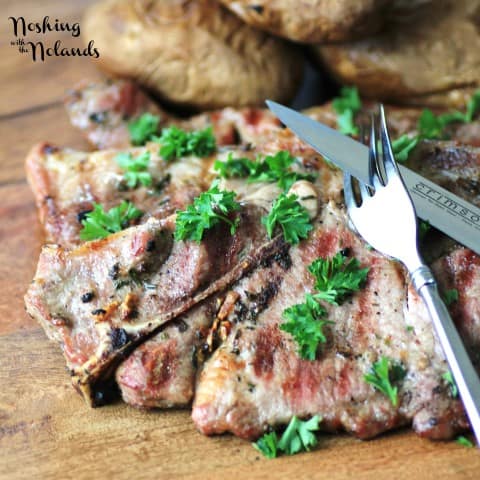 Look for them, if you are a pork lover you will adore a pork steak, even better with the delectable tarragon mustard rub. In the summer you want things simple. Steak, potatoes and a salad, simply divine!!!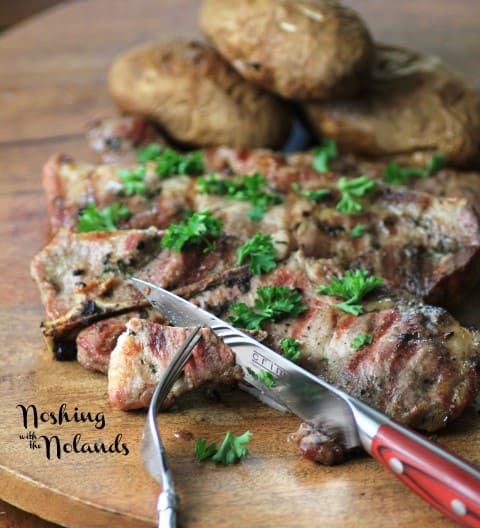 Come and see the full line of rubs that Metropolitan Chef have, you will be impressed, I am. I can't wait to try more of them like jerk rub, curry rub, steak and rib rub, just to name a few. Grab a bunch, they make a great summer time hostess gift too!! Enjoy!!