Posto Pizzeria and Bar
We were invited down to Posto Pizzeria and Bar to enjoy an evening and to try "eat the sheet"! This is a clever way to try an array of Chef Ben Mills' specials all at once. "Eat the sheet" is a multi course meal of all the latest and greatest creations from Chef Ben and his team of fine chefs. You never know when the next one will be or what will be on it either. I love a little surprise dining, keeps things interesting!
Mike our waiter was of the finest quality, entertaining, informative, pleasant and attentive. He walked us through the menu and offered lovely wine pairing for the courses.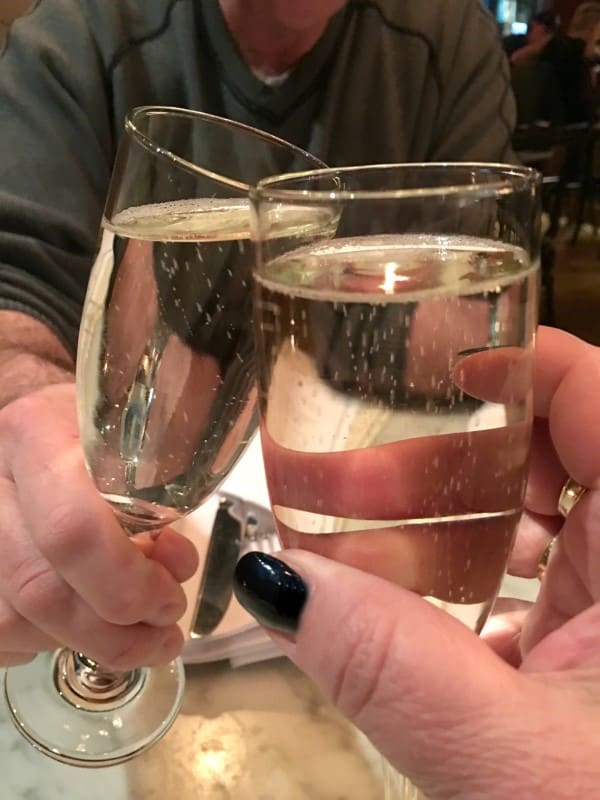 Prosecco was first out of the gate, cheers!!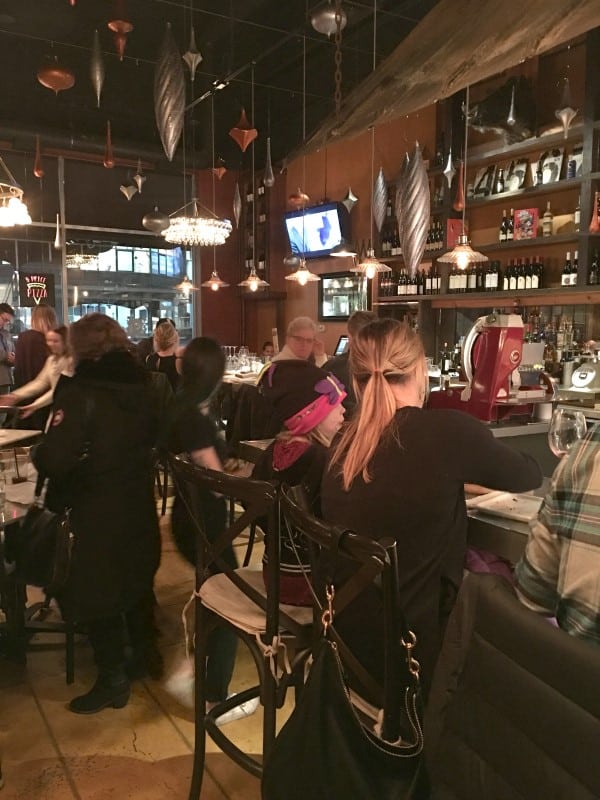 The restaurant is small and cozy compared to its' neighbor Bonterra which is in a much larger space. Chef Ben is also in charge over there too! Because Posto is smaller it gives it a warm and friendly neighborhood feel. I love the fact that you can park right in the back and in the evening on a Sunday it is 4 hours free parking!!
The Menu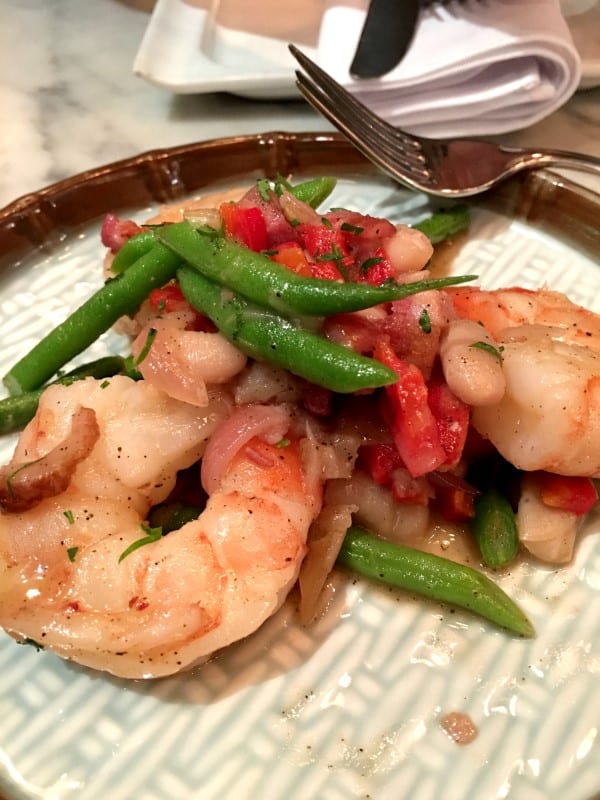 Our first course was the Shrimp and Beans with boar bacon, it was one of my favorite courses and had me excited to see what was coming next!!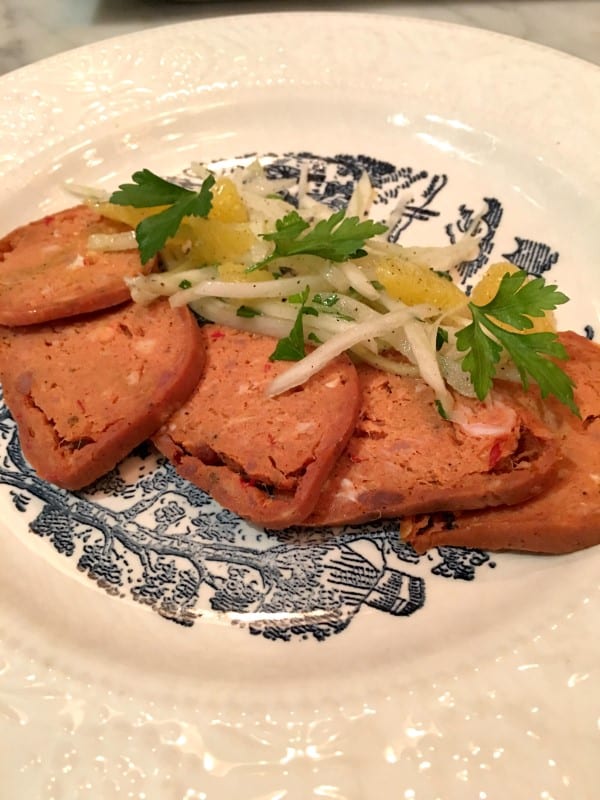 All of the plates are served tapas for sharing. The dinner is $40 each and is an amazing price for the amount, quality and deliciousness of the courses. Here is Nduja Sausage served with fennel and orange salad. The sausage is made by Volto de Guanciale.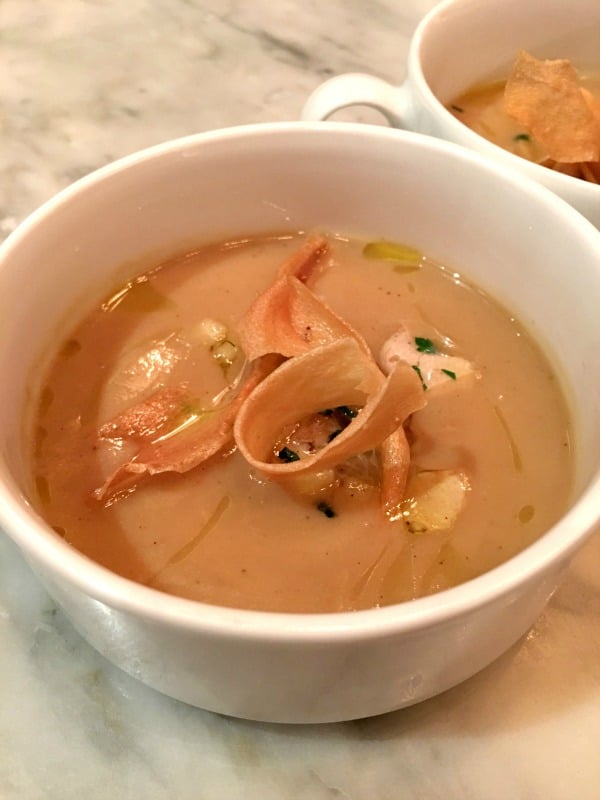 "Eat the sheet" actually sold out the night before but they kindly saved us most of the menu to try with one exception, they ran out of Butternut Squash Soup. I say we were lucky to get this amazing Turkey Soup with parsnips and apples. It was absolutely heavenly!!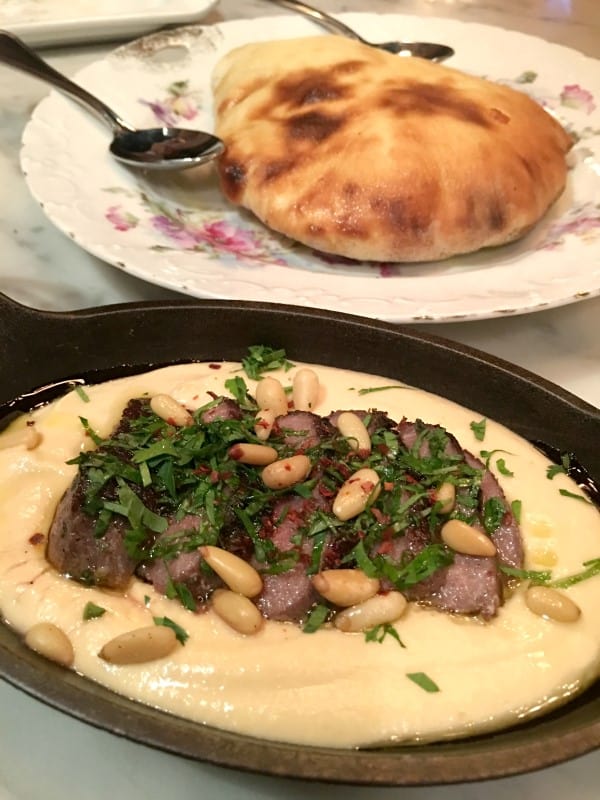 Another amazing course was this Lamb and Hummus Pita, the lamb was cooked to perfection, the hummus the creamiest I have ever had. Don't even get me started on how much I loved that pita, freshly made and hot out of the oven!! We gobbled this course down!!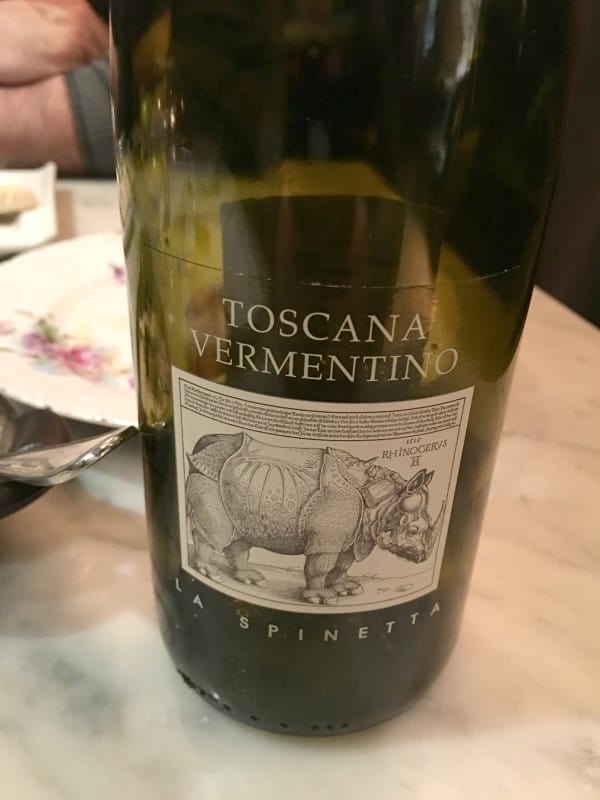 The wine was flowing with the courses and one noteworthy selection was La Spinetta, Vermentino from Tuscany, Italy. It was a pleasure to drink, light and refreshing. Vermentino is the grape and if you have never tried this, you need to!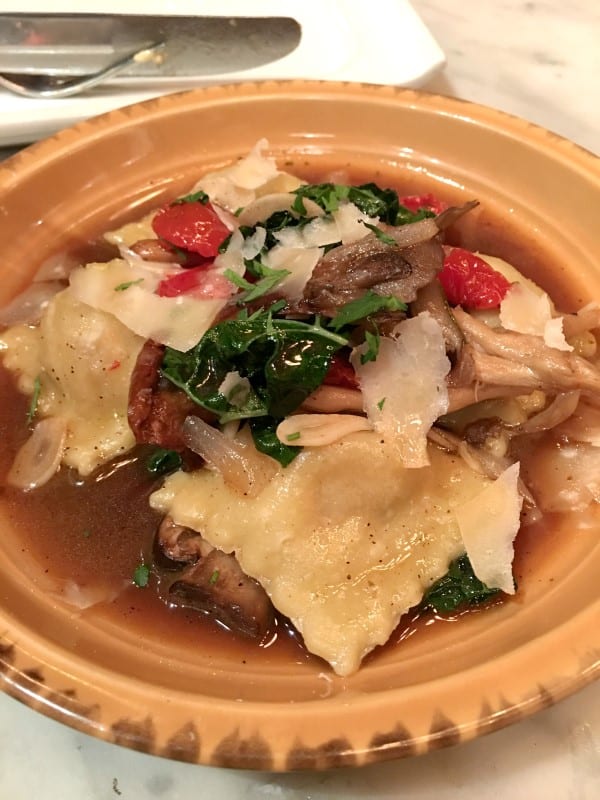 The next course was Rabbit Ravioli served with a black kale, veal demi and parmigiano reggiano, an interesting dish with many flavors.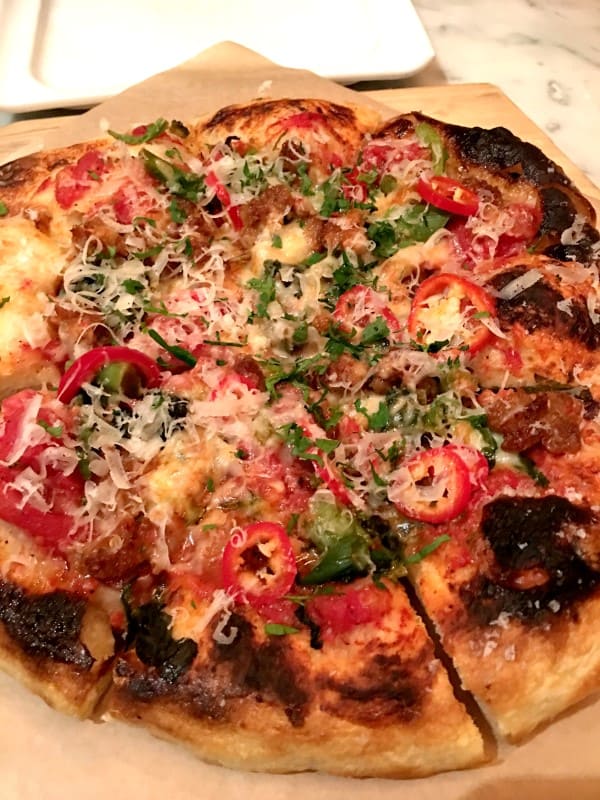 Next up was the Rapini Pizza, my favorite was not the topping, albeit delicious but the crust itself. Man, with a little drizzle of chili oil I could have eaten that amazing pizza all day long!! I was very happy to have some for my lunch the next day!!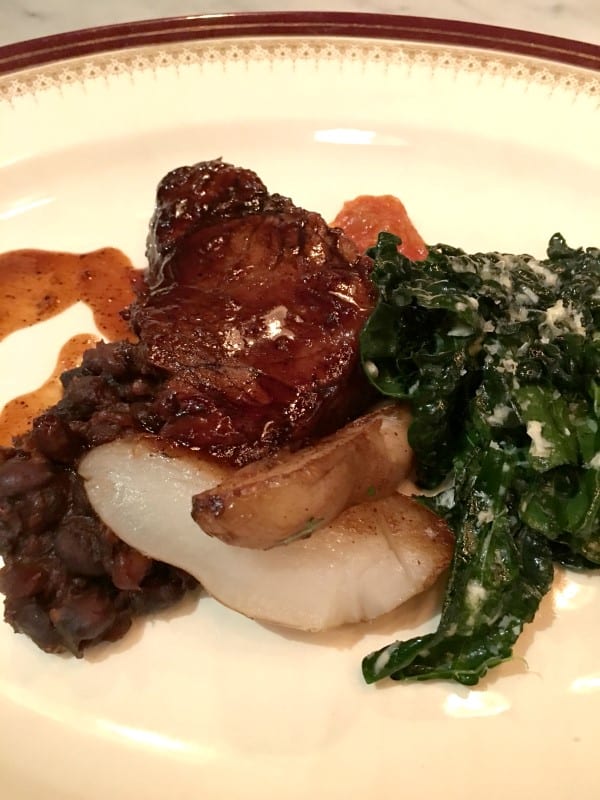 Ken's favorite course of the evening was this Brisket and Beans served with unusual but delicious sunchokes, marinated swiss chard and tomato jam. Don't get me wrong, I love it too but Ken was over the moon happy with it. The beef was so tender and was the perfect marriage with that tomato jam!!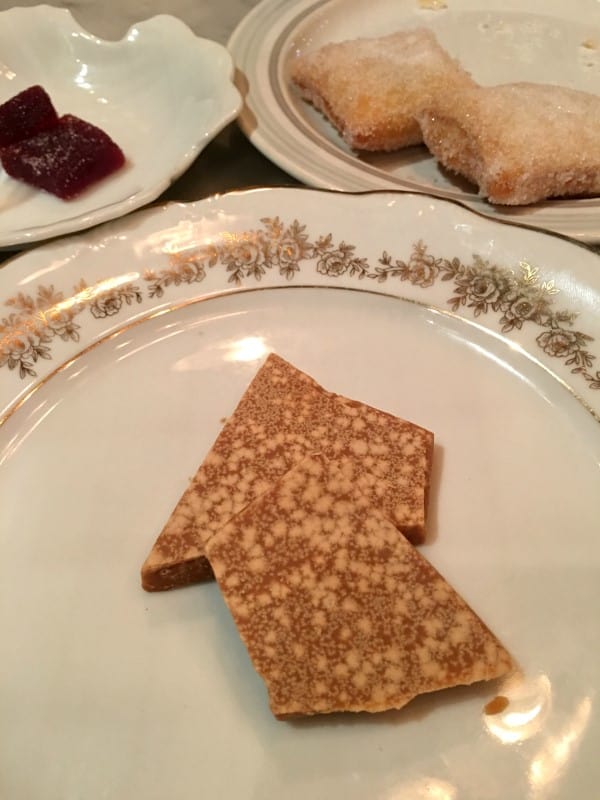 Not on the "eat the sheet" menu is dessert and really who had any room but the chefs and waiter wanted us to try just a few delicacies. The chocolate in front is a caramelized white chocolate and they go through 5 kilos a week of this and I know why, it is amazing!! In the back on the left are little homemade jam squares and on the right are homemade sugared pastries hot out of the kitchen.
Come to Posto to try "eat the sheet" or their tasting menu or just one or more of the many items off their menu. They are located at 1014 8 St. SW, Calgary, AB, and can be reached at 403-263-4876!! Cheers!!