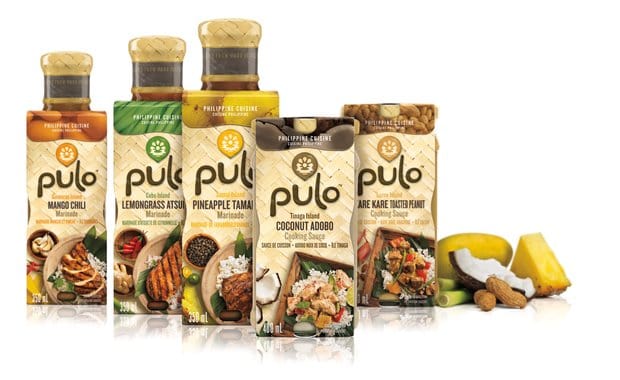 I am thrilled today to tell you that I am a Pulo Cuisine brand ambassador. In the past I have not been a huge fan of bottled sauces and have always preferred to make my own. Pulo Cuisine has changed that. I am loving them all for the exceptional taste and convenience. So this month I am bringing you an easy and very delicious recipe, Pulo Cashew Chicken.
We are all on the run, life is busy but you want to give your family a nutritious and delicious meal on the table quickly. Pulo Cuisine to the rescue!! Pulo Cuisine consists of 5 sauces and marinades inspired by the diverse cuisines of the Philippines. The marinades are Lemongrass Astuete, Mango Chili and Pineapple Tamarind. The cooking sauces are Kare Kare Toasted Peanut and Coconut Adobo. You can have a great variety of flavors and your family are going to love these!!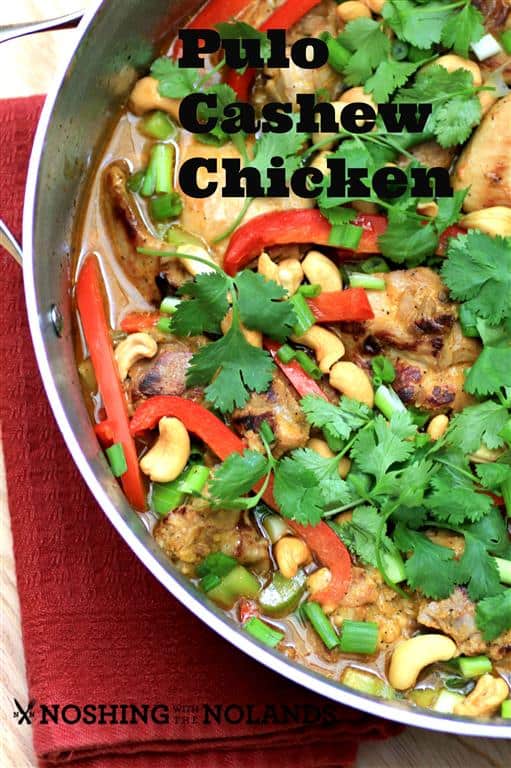 I adore cooking with nuts, they seem to bring a dish to a new level. They are healthy and full of protein so why not toss in a few. For this recipe I used their Lemongrass Astuete. This is such an easy recipe, your family will want it time and again. I find their sauces to be full of flavor, they are not too hot or spicy but the flavors are bold and intense and very well balanced.
What does the work Pulo mean? It means island and there are over 7000 islands in the Philippines. Philippine cuisine is fusion at it's best. It is inspired by diverse cultures including Malay, Chinese, Spanish and Indian. It is truly where east (Asia) meets west (Spanish).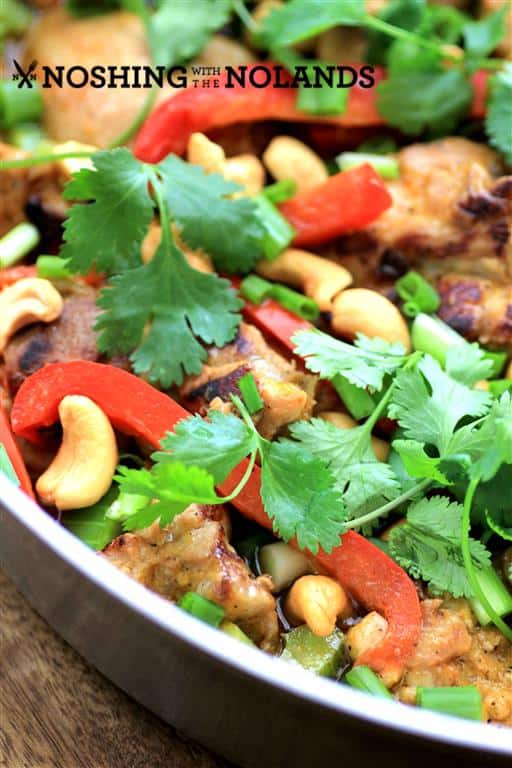 This dish is full of wonderful colours but has really simple and easy accessible ingredients. You can grab a bottle of the marinade, which is enough for at least two meals and these ingredients on your next grocery shop and have a delicious meal on the table in no time. Just marinade the chicken in the morning or afternoon, that is easy! There is also a nice pause while the chicken and vegetables cook on their own for you to put your feet up and relax.
Pulo Cuisine is a premium, natural product with no artificial flavours, colours or preservatives added. It is also completely vegan! It is made with ingredients from the Philippines using authentic recipes. The ingredients are natural and healthy and it is made in Canada. Pulo Cuisine was developed and created by a Filipino family that resides in Vancouver.
Pulo Cuisine is made from top-quality ingredients like fresh, roasted garlic, sauteed onions, real fruit purees, palm vinegar, real lemongrass, real peanuts, real spices!! You can taste that in their products. They don't use freeze dried or inferior ingredients.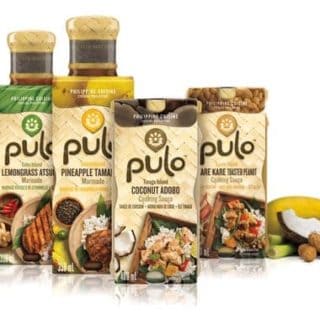 Pulo Cashew Chicken
Yield: 4-6
Prep Time: 5 minutes
Cook Time: 25 minutes
Total Time: 30 minutes
A very easy and delicous meal that Pulo can help you have on the table in no time.
Ingredients
1/2 bottle Lemongrass Astuete Marinade
12 boneless, skinless chicken thighs
2 Tbsp. olive oil
1 red pepper, sliced
2 celery, sliced
1/2 cup cashews, salted
4 small green onions, sliced
Cilantro for garnish
Rice
Instructions
Marinate chicken pieces in the Lemon Astuete marinade for 2-8 hours. Heat oil in a large saute pan over medium high heat and brown chicken on both sides. Toss in celery and red pepper. Cover and let cook on low for 15-20 min. until chicken is cooked through. Top with cashews, green onions and cilantro and serve with rice.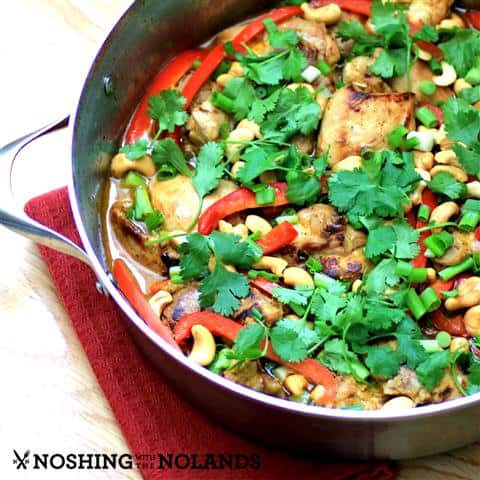 With our first post for you we have a giveaway so you can try all their sauces too. Plus a $25 gift card for Walmart where their product is sold.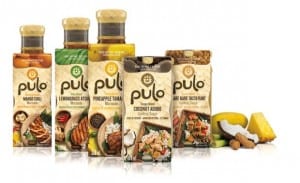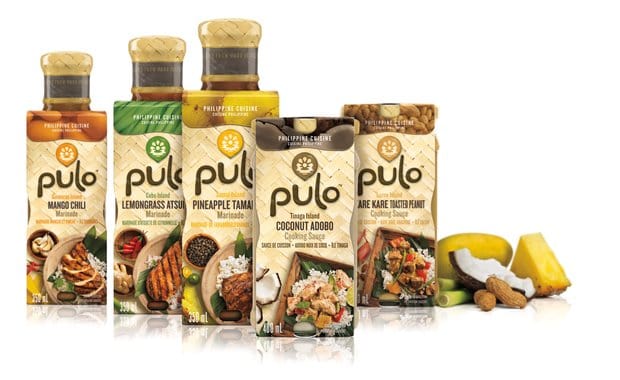 Come and try some of the Philippines wonderful cuisine in your kitchen!! Contest is open to Canadian residents only. Closes on the 9th of December. Good luck everyone!!