Pumpkin Pecan Muffins
I had pumpkin in the freezer that I wanted to use up. My daughter and myself love a homemade muffin. One that is nice and moist and requires no butter. Well, this recipe made the grade!! They are tender and moist and filled with healthy ingredients like whole wheat flour, flax, yogurt, pumpkin, pecans and more!!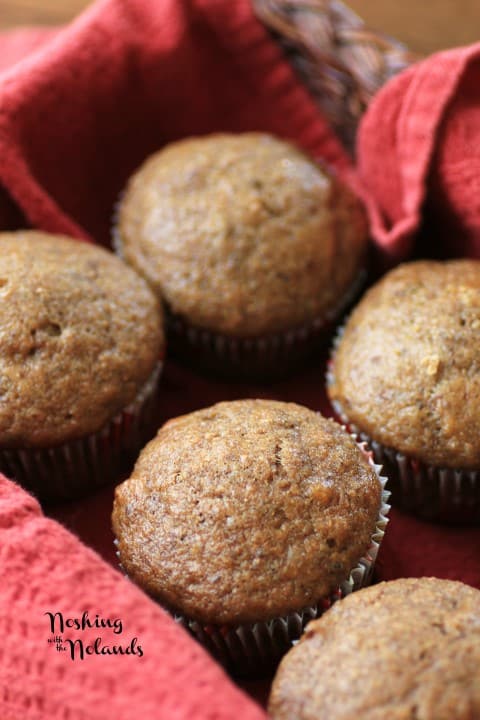 These will start your day off right!! I love how fast of a breakfast this is and easy to grab on the go!!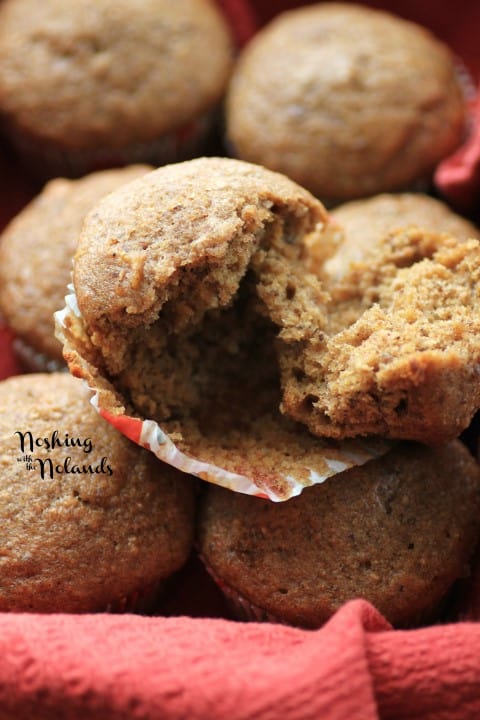 Pumpkin Pecan Muffins
A tender and moist muffin with loads of healthy ingredients!!
Ingredients
1 cup whole wheat flour
1½ cup flour
2 Tbsp. ground flax
2 tsp. baking powder
½ tsp. baking soda
2 tsp. cinnamon
¼ tsp. cloves
¼ tsp. nutmeg
1 tsp. ginger
½ tsp salt
1 cup brown sugar
2 eggs, lightly beaten
¼ cup canola oil
⅓ cup maple syrup
1 tsp. vanilla extract
1 cup pumpkin puree
½ cup Greek style vanilla yogurt
1 cup chopped pecans
Instructions
Preheat oven to 350F. Line muffin pans with 18 liners or spray with non stick spray.
Whisk together the flours, flax, baking powder, baking soda, cinnamon, cloves, nutmeg, ginger and salt. Set aside.
Beat the eggs and brown sugar, add the canola oil, maple syrup and vanilla. Stir in the pumpkin puree and the yogurt and gradually add the flour mixture. Stir in the pecans.
Pour into the prepared muffin pans and bake for 20-25 min. Let cool 5 min.
Recipe adapted from
Good Life Eats.com