Quick Chicken and Dumplings
Today we are reviewing a great cookbook called In a Snap, Tasty Southern Recipes you can make in 5, 10, 15, or 30 minutes. I let hubby run with this one and he chose Quick Chicken and Dumplings.
Not only did he enjoy flipping through it and came up with many suggestions for recipes to try he also made the meal for us. Got to love that in a hubby.
He actually cooks for us a lot and I am very thankful for that!!
In a Snap Cookbook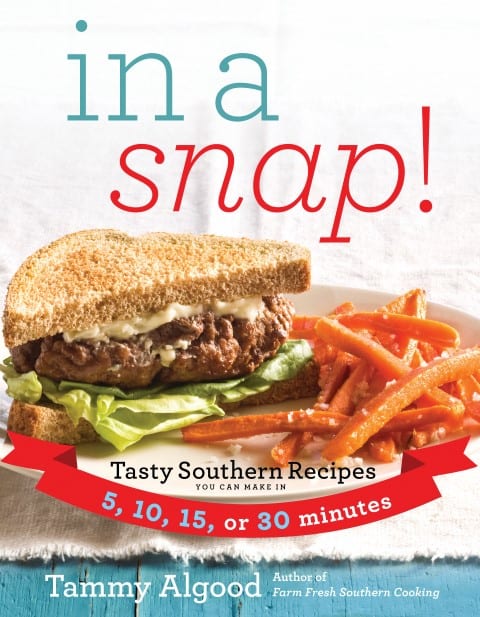 We are all so busy and constantly on the run, I know that I am not alone with this plight!! Here is a great cookbook that can help you out with your busy schedule.
The cookbook is divided into chapters of 5, 10, 15, or 30-minute dishes. Easy ingredients that you can find at your local grocery store makes
this cookbook very approachable for anyone. Need a quick appetizer in 5 minutes why not try Red Pepper Cheese Dip.
In a hurry for a quick entree in 10, try Spicy Chicken Tenders. Pineapple Orange Cheesecake can be a super-fast dessert done in 15 min. Hubby chose Quick Chicken Dumplings for a fantastic 30 min. meal.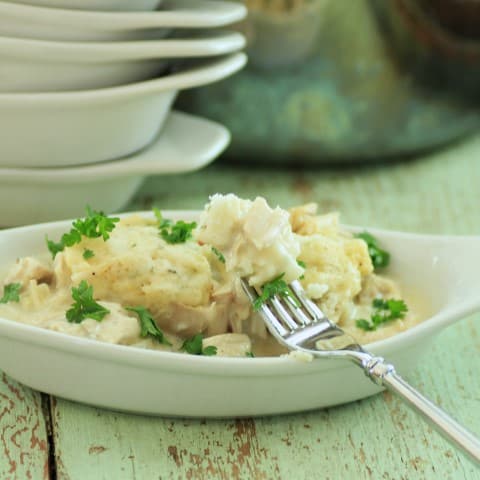 About the Author
Tammy Algood is the author, she is a food personality on Nashville's local ABC, CBS, NBC, and Fox affiliates, as well as statewide on PBS.
She is also a cooking instructor and writes for numerous magazines and newspapers. Tammy shows that a busy life doesn't mean that a home-cooked meal is impossible.
Each recipe has an introduction and some have storage notes or tips. The book is filled with beautiful color photos that will entice you to try many of the recipes.
This recipe was delicious and truly done in 30 min.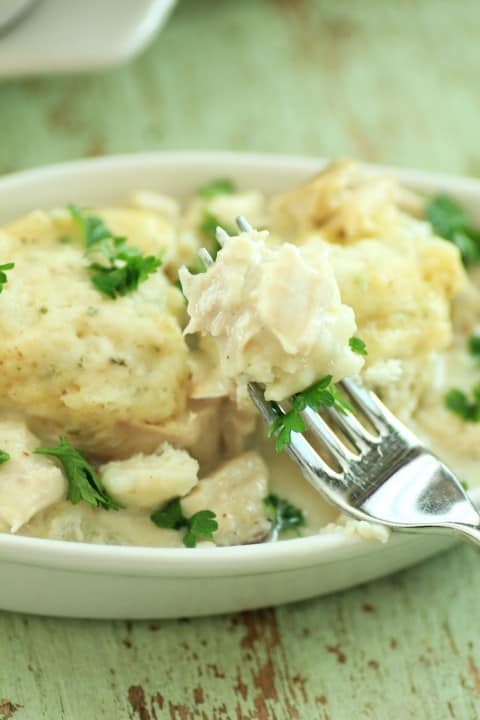 Don't you want to jump through the screen and take a bite???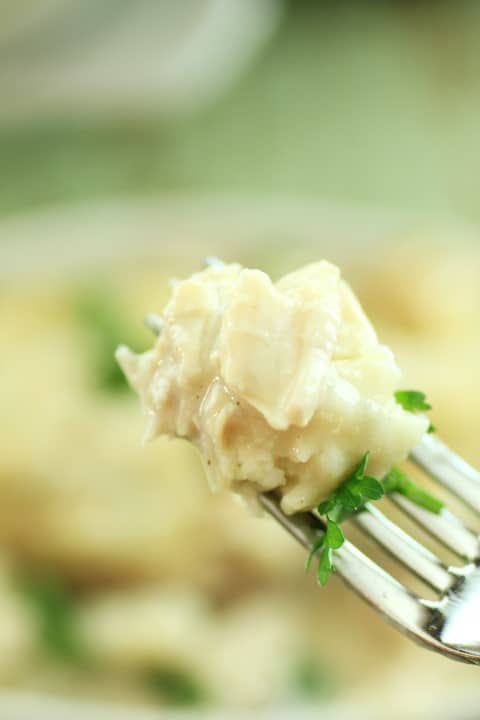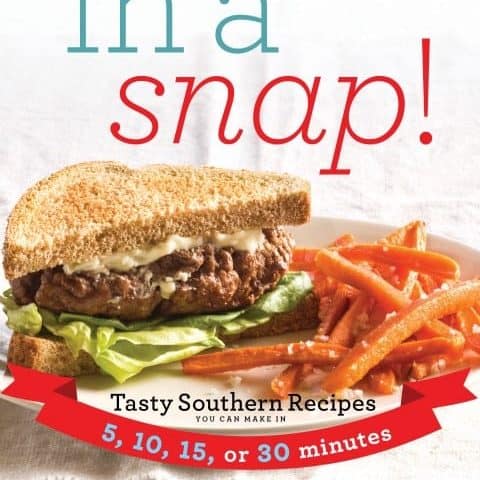 Quick Chicken and Dumplings
Yield: 4 Servings
Prep Time: 5 minutes
Cook Time: 25 minutes
Total Time: 30 minutes
A 30 minute meal made of creamy chicken and dumplings
Ingredients
3 cups plus 1/4 cup milk divided
1/2 cup chicken stock
4 cups cubed cooked chicken
1- 10 oz. can condensed cream of chicken soup
1/4 cup chopped onion
1/2 tsp. garlic powder
1/4 tsp. poultry seasoning
1/4 tsp. black pepper
1 cup baking mix
1/2 tsp. chopped fresh chives
1/2 tsp. dried parsley
Instructions
Place 3 cups of the milk, along with the stock, chicken, soup, onions, garlic powder, poultry seasoning, and black pepper, in a large stockpot over medium-high heat.
Bring to a boil, stirring occasionally.
Meanwhile, in a small bowl, combine the baking mix, chives, and parsley with the remaining milk.
Stir just until moistened. Drop by heaping teaspoons onto the simmering chicken mixture.
Cook uncovered for 10 minutes. Then cover and cook for 8 minutes longer or until a cake tester or toothpick inserted in the center of the dumplings comes out clean.
Serve hot.
Storage note: Leftovers should be refrigerated and used within 4 days. Do not freeze.
Nutrition Information:
Yield: 4
Serving Size: 1
Amount Per Serving:
Calories: 517
Total Fat: 27g
Saturated Fat: 8g
Trans Fat: 0g
Unsaturated Fat: 17g
Cholesterol: 135mg
Sodium: 1030mg
Carbohydrates: 28g
Fiber: 1g
Sugar: 5g
Protein: 38g
Recipe calculation was provided by Nutritionix and is estimation only. If you need nutritional calculations for medical reasons, please use a source that you trust.