In need of a scrumptious tasting bar? I needed some bars for a church refreshment and I wanted to make something with the great taste of raspberries. I found this recipe online from Taste of Home. They made theirs with strawberry preserves but I had seedless raspberry jam on hand. I use this jam a lot for baking, a raspberry vinaigrette and cooking. I love the smooth consistency of it, not having the seeds in it.
This bar can be made all year round as it would be not only great for a picnic but gorgeous on a Christmas tray of goodies. ENJOY!!!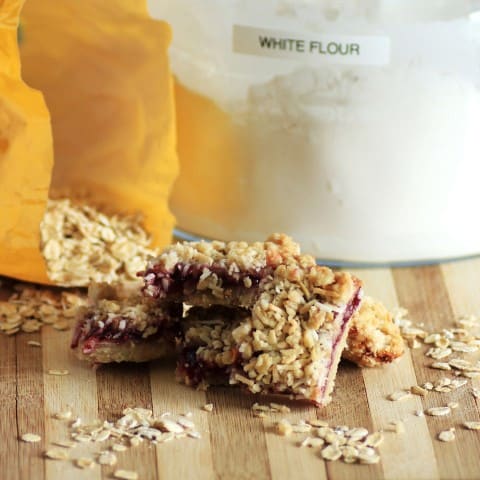 Raspberry Coconut Oatmeal Bars
A versatile bar that can be made all year round!!
Ingredients
1¼ cups flour
1¼ cups quick-cooking oats
½ cup sugar
½ tsp. baking powder
¼ tsp. salt
¾ cup butter, melted
2 tsp. vanilla extract
1 cup seedless raspberry jam
½ shredded sweetened coconut
Instructions
Preheat oven to 350F. Whisk together the flour, oats, sugar, baking powder and salt. Pour in the butter and vanilla and stir until mixed and crumbly. Reserve one cup. Pour the remainder into an ungreased 9x13" pan. Press the mixture down.
Spread the raspberry jam carefully over this layer. Toss coconut with remaining crumb mixture and sprinkle over top. Press very lightly.
Bake for 25-30 min. or until lightly browned. Cool. Cut into squares, makes 3 dozen.
Adapted slightly from Taste of Home.