I was invited to an amazing event at The Wine Cellar in downtown Calgary. To dine with the iconic "Godfather of Zin", Joel Peterson, the founder of Ravenswood wines.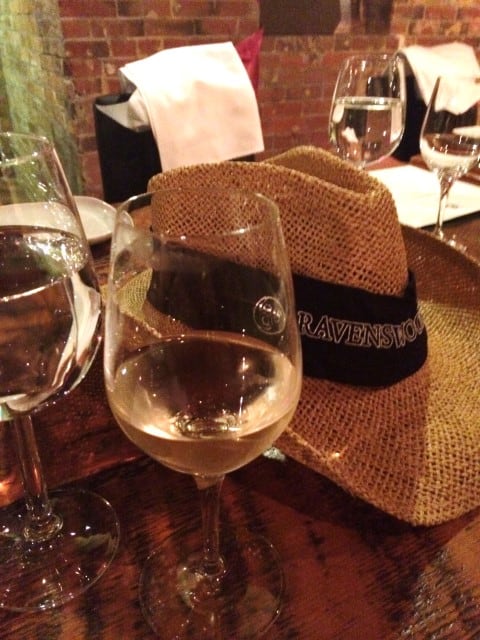 The event was an intimate dining experience in The Cellar in downtown Calgary during The Stampede and catered by Murreita's. When I first arrived we were given a lovely Ravenswood Chardonnay to enjoy. This wine is a crowd pleaser, round and lovely, great bang for your buck and would be perfect for your next BBQ!!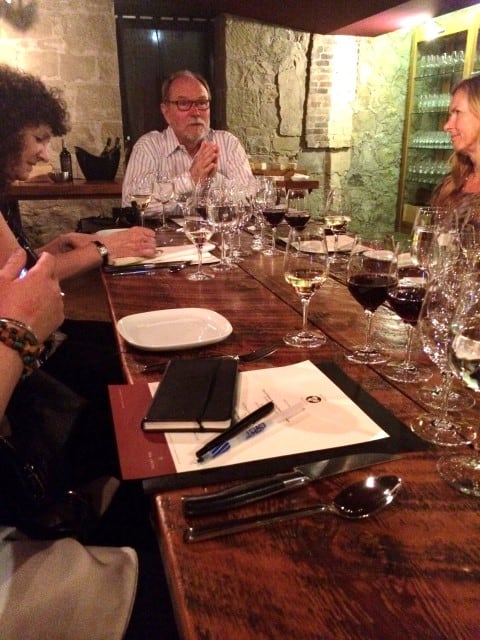 We were seated and Joel began to speak. He is a riveting speaker, filled with countless stories from his early years to the present day. While he was speaking my mind meandered back to my childhood as my father had an intense love of wines and would have loved to have met a man as fascinating as Joel. From the very early age of 10, Joel was immersed into the world of wine. Both of his parents where chemists and that is where his early career would also be, but mother eventually decided to opt to stay home though to raise her family. She began reading recipes and cooking meals from all over the world. Dad started researching wines, hunting down hard to find French wines back in 1951. Eventually ordering wines from a catalogue from France. With all this enthusiasm for wines this led Joel's father to create a wine newsletter, which was the first in Califonia!!
Dad couldn't quite find the right words for the newsletter so this is where the young Joel came in. From the age of 10 Joel and his dad researched together, smelling the aromas of wines and then fruits to decipher the right words to describe them. Joel could taste the wine but had a spittoon that was measured my dad afterwards!! He recalls these stories with laughter and a sparkle in his eyes of the fond memories of his parents.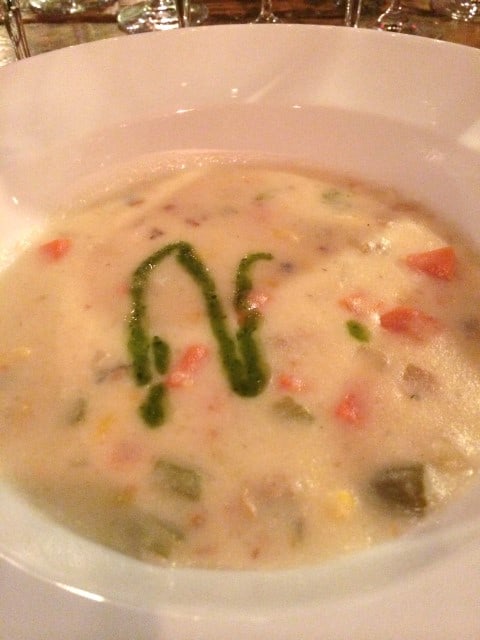 We started to dine on a delicious and creamy West Coast Chowder with a Charred Jalapeno Coulis while being served first Besieged and then Lodi Zinfandel. I will start with Besieged as that was what actually the whole event was about. Joel's brand new wine. So brand new that we were the first in Canada to try any. Quite the honor!!
"Under the threatening sky, besieged by rain clouds, lightning glinting in the hills," winemaker Joel Peterson recounts the mood as he worked alone to collect grapes destined for one of his debut wines. This wine is in honor of his very first harvest which was back in 1976 and of course was a zinfandel!! The wine is a full bodied blend that is rich, dark and full flavored, lending itself to easy sipping, very enjoyable with many foods!!
Also served was the Lodi Zinfandel. This wine is great tasting, juicy with the right amount of oak, easily affordable and is very food friendly also.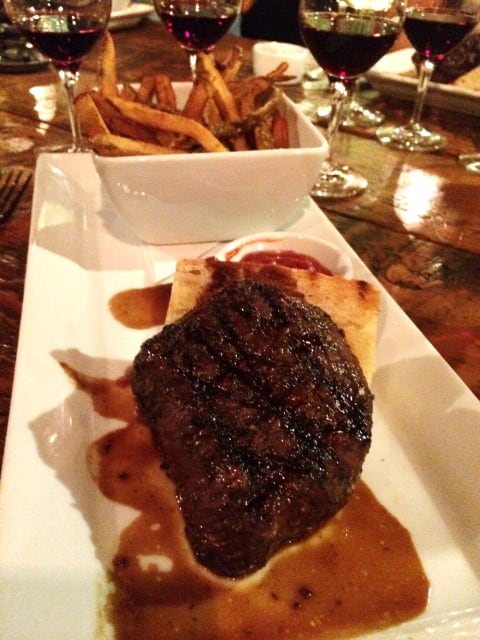 Onto the next course, a gorgeous juicy Alberta AAA Sirloin Steak with a Toasted Baguette and perfectly cooked frites. To accompany this delicious meal were more stories about the chemistry of the grape by Joel and two more wines, Belloni Zinfandel and Teldeschi Zinfandel.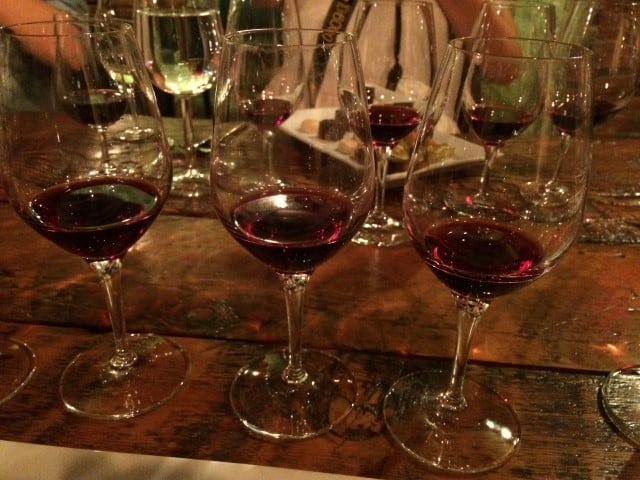 Belloni is a classic Zinfandel with dark fruit flavors and velvety tannins, it can be enjoyed now or up to 10 years storage. Teldeschi is another Zinfandel that is full of fruit flavors, accompanies lovely with the steak at hand and would be great with so many foods. Both of these wines are a little bit pricier, coming in at the mid $40 mark.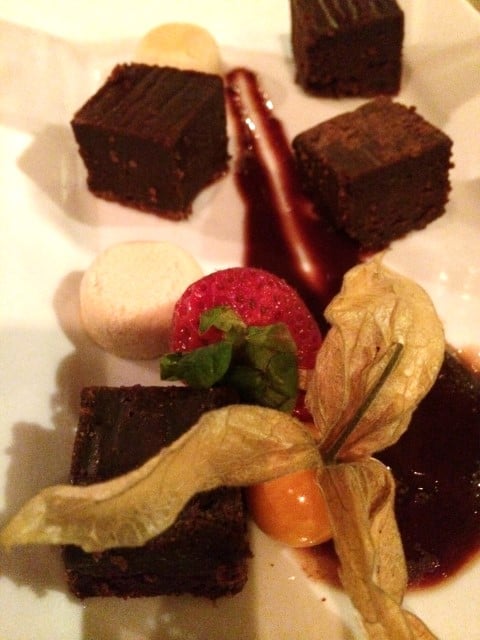 Dessert was a Flourless Chocolate Brownie with Espresso Semi Freddo, Strawberry Citrus Wine Coulis.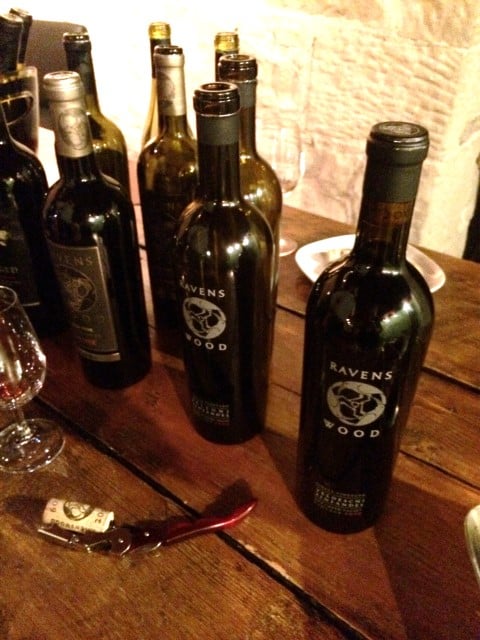 The family of Ravenswood wines.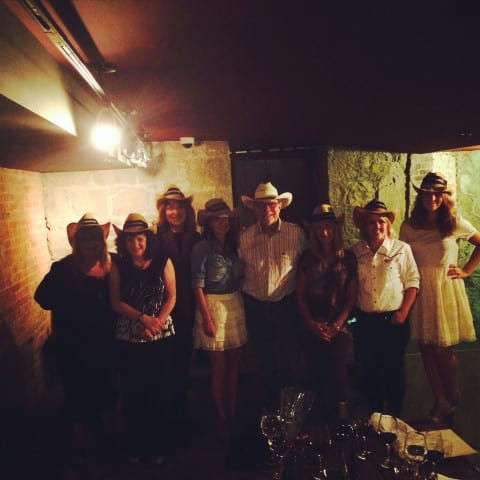 Ravenswood Wines – Meeting the Godfather of Zin
Here is the whole gang from the event, there I am on the far left. I would love to thank Joel for his wonderful prose on a subject that he is so educated on and for the fantastic wines that he has made and keeps making. Many, many that I have enjoyed over the years. Also to everyone connected with Ravenswood, The Cellar and Murrietta's for this amazing afternoon. It was very surreal for me and a memorable event.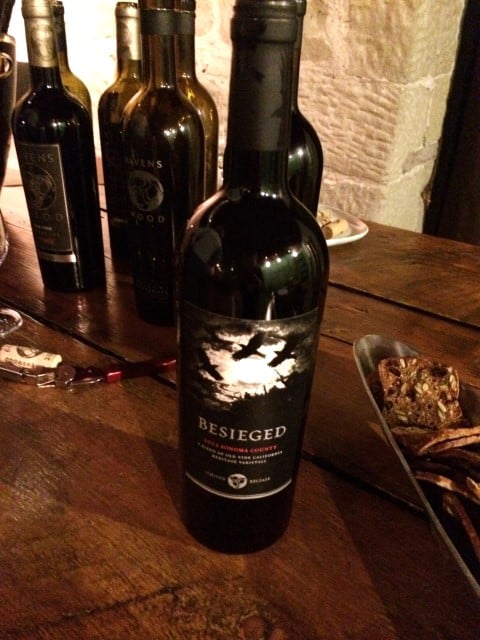 Here is the star of the show and when available I will be indulging in this again. I love their motto of "No Wimpy Wines"!! CHEERS!!