Ravenswood Wines
Stampede rolls around again in these parts at the beginning of July and Joel Peterson the owner of Ravenswood Wines loves to come up from Sonoma, California for our down home good time. Last year I was thrilled to be invited to meet this fascinating gentlemen, just the same as I was this year. Joel Peterson is known to be the Godfather of Zin, as his zinfandel wines are among the best in the world.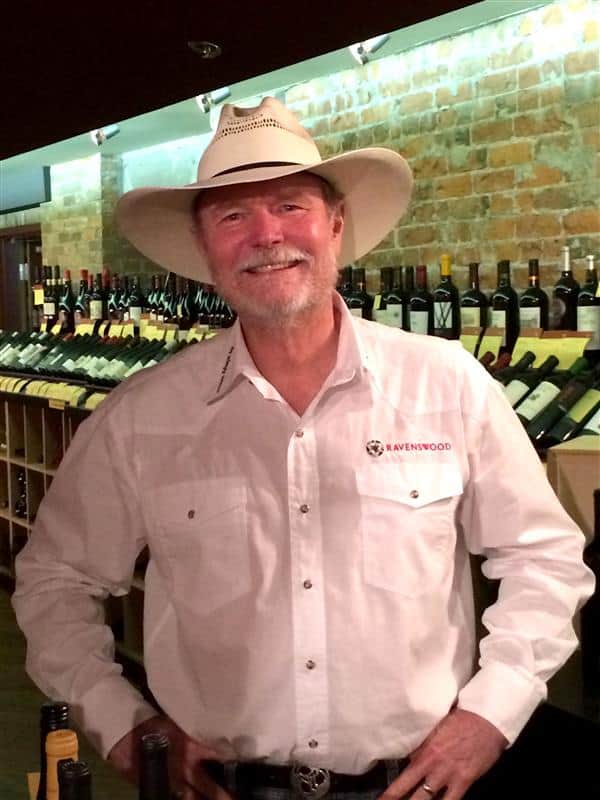 Joel Peterson has been producing his zinfandel for over 30 years. They are bold and lively and live up to their logo of "no wimpy wines".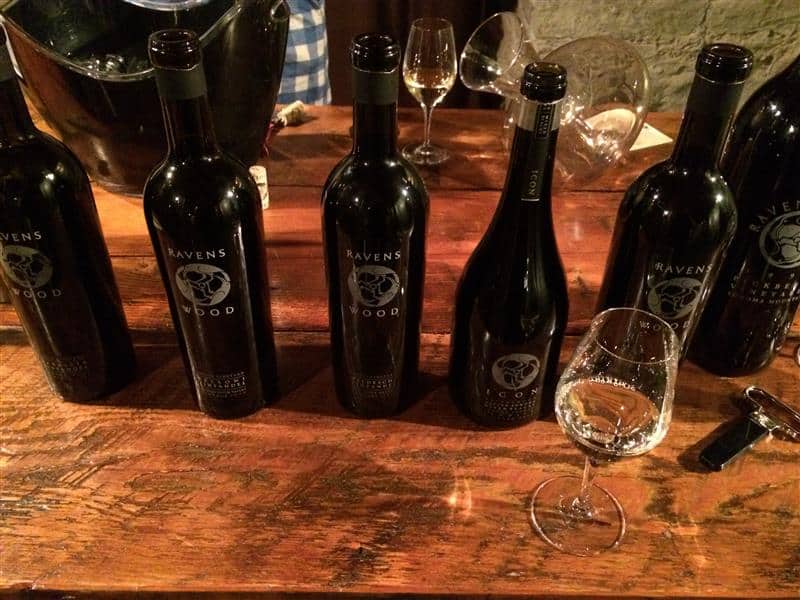 They do also make other wines and this is where we started off the afternoon, with a 2013 Vintners Blend Chardonnay. Fruity and refreshing for the hot day we were having and perfect after fighting the crowds outside, where there was a music and dancing at a hoedown on the street, (only in Calgary). This Chardonnay would go great with turkey or a fish dish or just for sipping. It lives up to the standards of the robust reds Joel so loves making.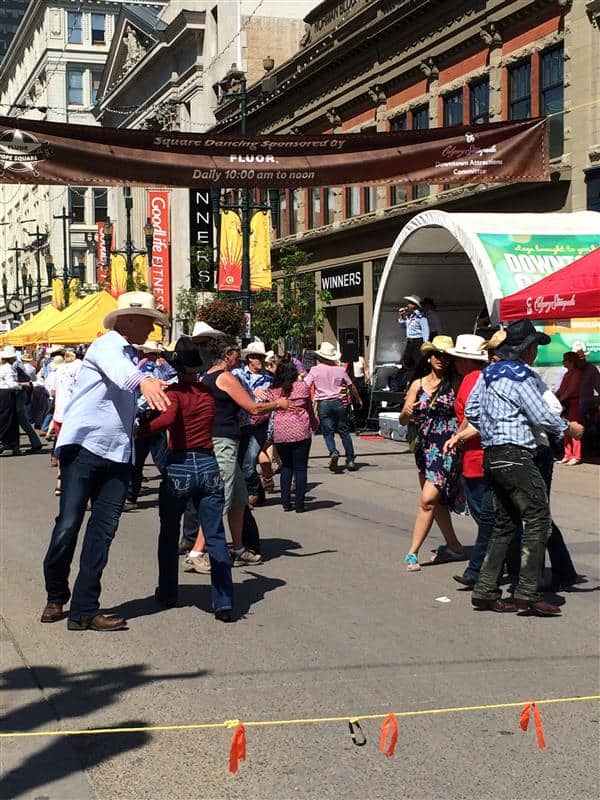 There are many utterly flavorful stories behind the winemaker and I am totally enthralled listening to them. My favorite from this visit was learning about the Teldeschi family and how Joel came to aquire the grapes from this old Italian producer, sneaking them away at night. Joel now gets the grapes from the entire vineyard and can do that in broad day light!! I had to pick up a bottle of this powerful Teldeschi Zinfandel before I left The Cellar where the event was again this year. This vineyard gives the highest quality of Zinfandel from the Dry Creek Valley.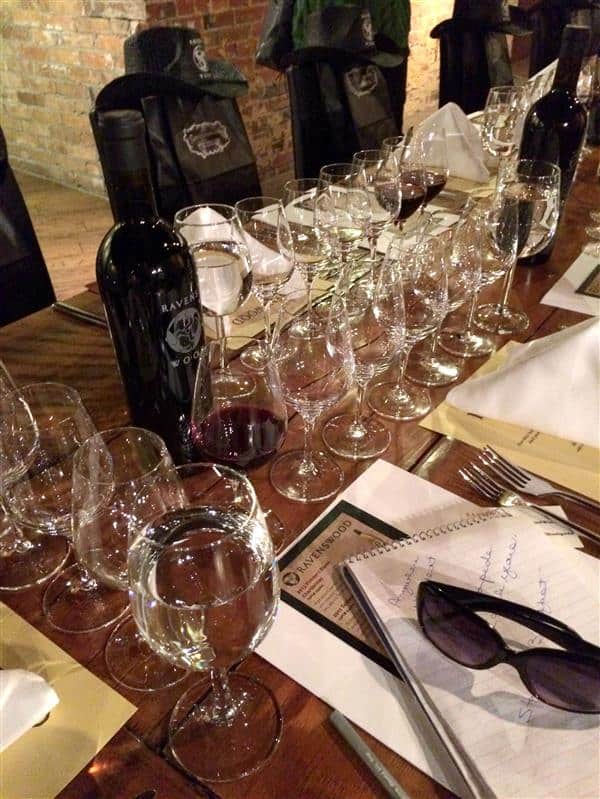 We were into a little wine tasting as you can see here, along with a gorgeous lunch. The first wine we tasted after the chardonnay was Barricia Zinfandel Single Vineyard. This zinfandel comes from the "banana belt" area of Sonoma County. It is from a old low-production vineyard that yields thick-skinned grapes that provide a perfect balance between fruit and structure. It is filled with black fruit and dark spice.
Next was the Belloni Zinfandel Single Vineyard, these grapes are picked from the cool Russian River Valley. The wine has aromas of dried flowers and perfume with nice spice and incredible fruit. A very enjoyable wine with the first course coming out.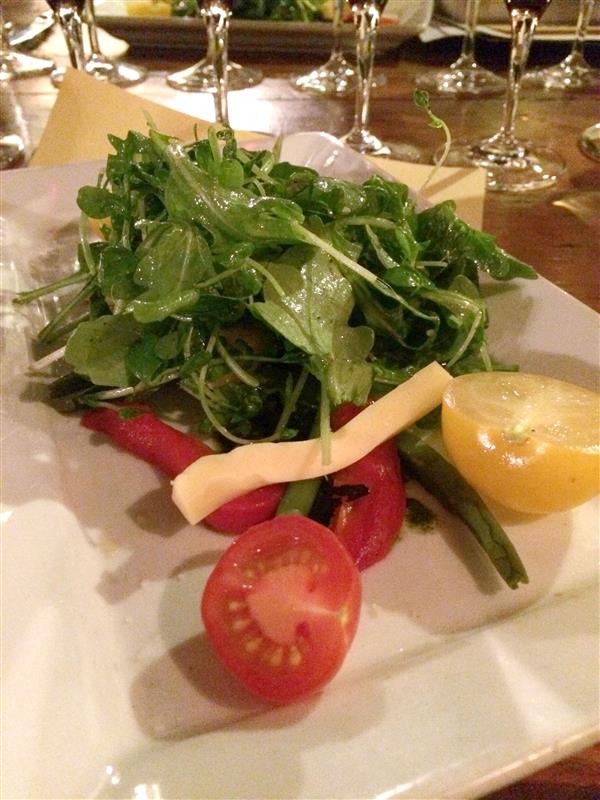 The meal was prepared by Swine and Sow and the first course was hotchkiss beans, heirloom tomato, smoked Gouda, roasted peppers, basil puree, sourdough crostini with watercress & arugula. This was a perfect first course to get your taste buds matching up with the lovely zinfandel and this is where we were introduced to the 2012 Teldeschi Zinfandel Single Vineyard. It is a lively wine exhibiting blue fruits and seductive spices.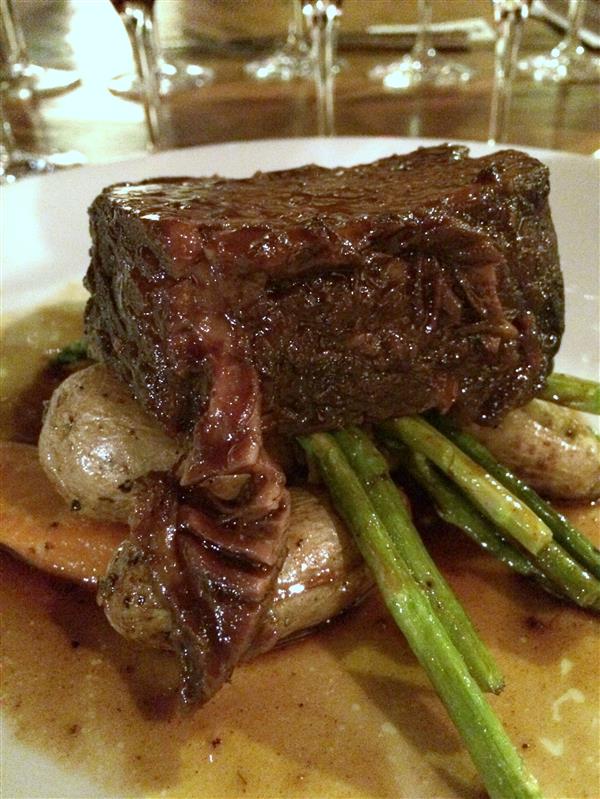 As we were happily sipping on the wines that were already introduced, this mind blowing entree was presented. Maple espresso braised Angus shortrib with warm potato salad & grilled asparagus was extremely enjoyable with all the wonderful flavors, textures and aromas the zinfandels have to offer. Interestingly Joel Peterson is a vegetarian and has a separate meal to enjoy. Being a Alberta beef lover though I can tell you how wonderful zinfandel and beef are, a match made in heaven.
Onto the next wine and this one was 2012 Icon Mixed Blacks Single Vineyard. This wine pays a tribute to Sonoma County's incredible ancient wines. Icon is a revival of native Sonoma Mixed Blacks, Zinfandel, Petite Sirah, Carignane and Alicante Boushet. Icon displays blackberry, mulberry and blueberry with hints of anise and pie spice. It was a perfect match to this amazing beef entree which could have lasted forever in my opinion.
Next was a pair of wines both Pickberry Red Wine Single Vineyard, one a 2011 vintage and Joel brought up a special treat of a 1994 vintage in a magnum. This is one of the most prestigious wines that Ravenwoods has. The Pickberry vineyard is on the north side of Sonoma Mountain and is on a trellising system which spreads out the crop and keeps the clusters small. The grapes have enormous intensity, complexity and concentration. The 2011 Pickberry displays delicious cherry, plum, red fruit and dried herbs.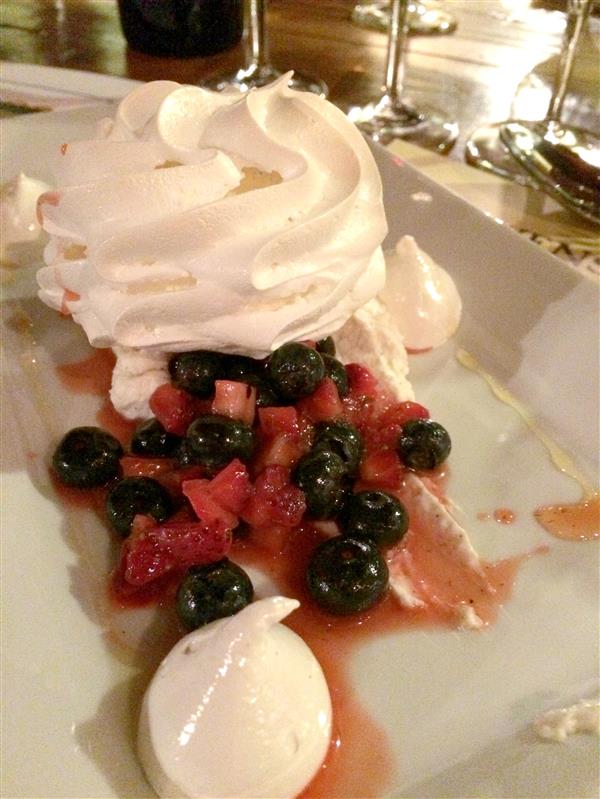 To finish off this amazing event the dessert was a Summer Berry Pavlova, crisp meringue (yet soft as air in the middle), marshmallow, mascarpone cream and seasonal berries.
Thank you so much Joel Peterson for another incredible event, I truly could listen to you speak forever of your life and your life of winemaking. Come and try some zinfandel, there will be one in your price range and perfectly suited to your tastes, ENJOY!!