Roast Turkey, Stuffing and Gravy
You know when you love a site and you can't stop going to it to see everything new, well for me that is Art and The Kitchen. Laureen is a fellow Albertan and a lovely lady who I have had the pleasure of getting to know over the last year. Her photos are stunning and recipes divine!! I am so happy she is sharing the recipes for Roast Turkey, Stuffing and Gravy here today.
Laureen is an artist also and enjoys decorative painting but also dabbles in other mediums, hence where the Art part of Art and The Kitchen comes in.
As you may know we moved not that long ago and are in limbo land as we are renovating. So we are blessed to have been invited to our friends for Thanksgiving this year. I am so excited to go!! We are making some appetizers and our Bakery Butter Buns but I don't have a turkey to show you. So I asked Laureen if I could share her gorgeous looking turkey, stuffing and gravy and she graciously agreed. There are loads of recipes for you to see on her site so have a look around. You will love it.
I would like to wish all my Canadian friends a very Happy Thanksgiving!! ENJOY!!!
Here is Laureen's beautiful Roast Turkey, Stuffing and Gravy!!!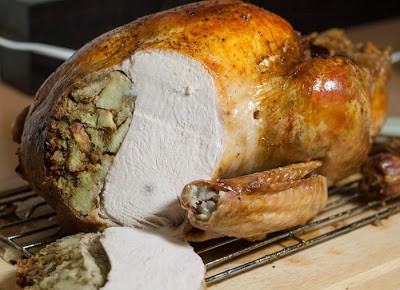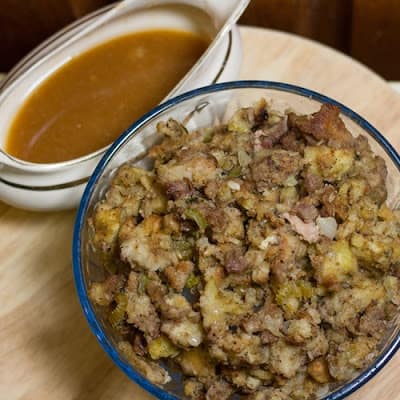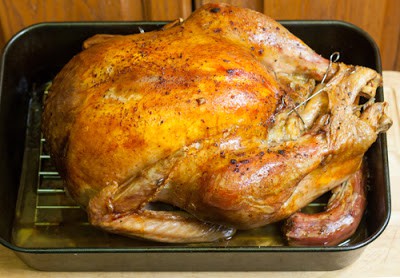 Mmmm, I would love to be at her house for Thanksgiving!!
I couldn't resist to show you a couple of her fall desserts too. They look incredible, like this No Bake Triple Layer Pumpkin Pie, WOW!!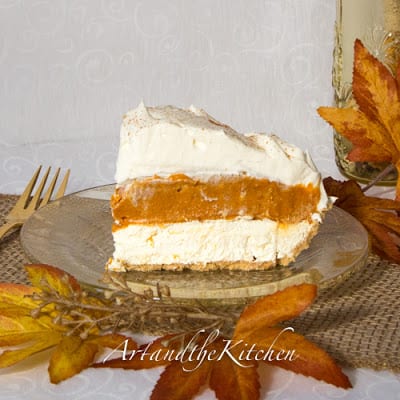 Lastly take a look at this beauty!! Jack Daniel's Sour Cherry Cobbler, this looks insanely good!!!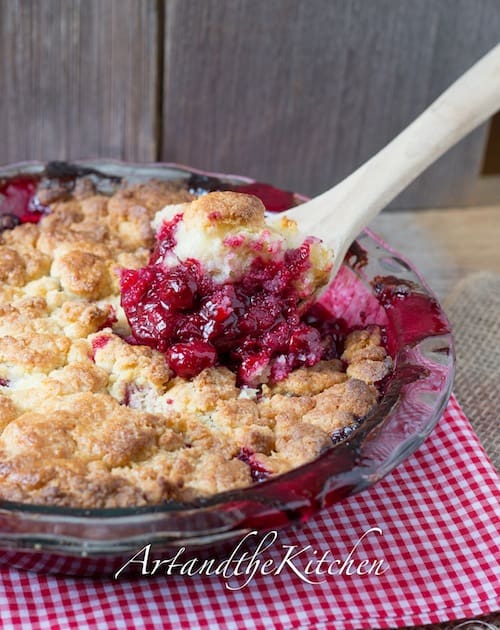 Thanks again Laureen for your kindness and Happy Thanksgiving!!!