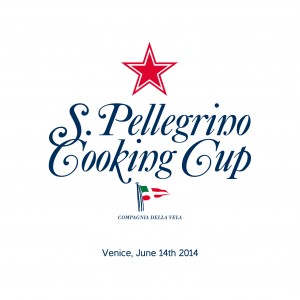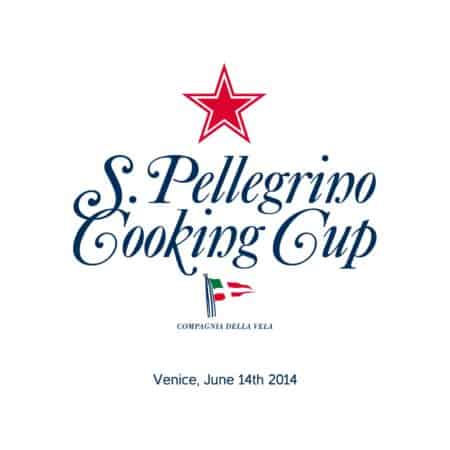 San Pellegrino has a truly amazing annual competition. One that this year we are blessed to have a Canadian competitor for the very first time.
This competition is in one of the most beloved cities in the world, Venice, Italy and is taking place on a sailing boat. While the boat races around in a regatta,the competitors cook in the galleys of the ship. This competition really embodies the most important of Italian lifestyles, cooking and boating.
Our Canadian competitor this year is Danny Smiles, who is a chef de cuisine at Le Bremner in Montréal and will represent Canada at the 14th annual S.Pellegrino Cooking Cup in Italy on June 13th and 14th.
"For sure, it's an unusual cooking challenge," says Danny Smiles. "Creating a winning dish in a sailboat galley while it's racing around a course in the Venetian lagoon is hard to imagine. But I'm definitely up for it and honoured S. Pellegrino selected me to compete as its first Canadian competitor."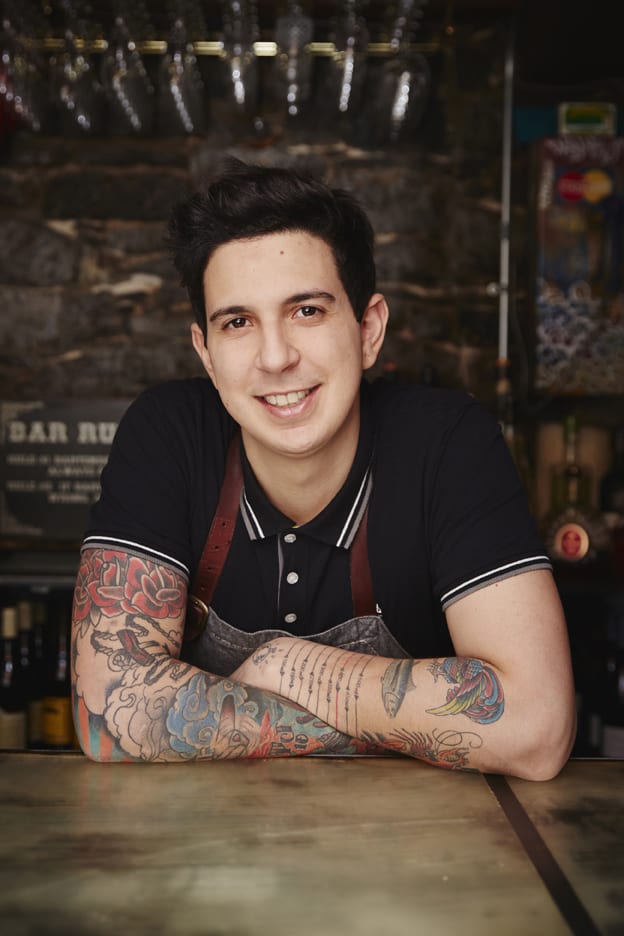 I had the pleasure of interviewing Danny about this upcoming event.
1. What is your background and what inspired you to become a chef?
My mom's Italian and my dad is Egyptian. I started working in a kitchen and really loved it. Gradually it became a big part of my life. Honestly, it was one of the only things I could do really well, so I decided to pursue it.
2. What type of cuisine do you enjoy cooking?
I really enjoy cooking fresh food—it's the thing I love the most. The freshest ingredients. I don't cook Asian food but I like to venture out and eat it.
3. Tell us about the competition and what it involves.
It's called the S. Pellegrino Cooking Cup and it's held in Venice, Italy on June 13th and 14th. The first part of the competition is a Signature Dish Competition where I serve my dish to 180 guests on the Friday night. The second part of the event is a boat race, a regatta. I'll be cooking in the galley while the boat is sailing, preparing five dishes to present to the judges. The judges select an overall winner by combining scores in the regatta and the Signature Dish Competition.
4. Have you ever done an international competition before?
Never!
5. How long do you have to create your signature dish?
I can start preparing my dish on Thursday—the kitchen opens at 11:00 am in Venice.
6. Why do you feel you have the racing edge to winning this competition?
I have a very competitive nature and I'll do anything (within reason) to win. If the boat heels over, I'll do what it takes to present my dish the way it needs to be presented.
7. How will your approach to cooking change since you are in such a small and moving environment?
You just have to be smart with what you're doing. I've never cooked in a galley before but I've cooked on the road and in a lot of small places. I'm a clean and organized cook, so I won't have a problem.
***************************************************************************************************
Here are some more details on the San Pellegrino Cooking Cup, an awesome international event including these chefs:
Canada: chef Danny Smiles (Le Bremner)
Australia, chef Jacob Davey (EST. RESTAURANT)
Korea, chef Kim Ho-Young (after working at JUNGSIK, he returned to study)
Belgium, chef Thomas Troupin (La Menuiserie à Champagne)
Germany, chef Kirill Kinfelt (TrüffelSchwein)
Israel, chef Ahmad Salameh (King David hotel)
Italy, chef Luciano Monosilio (Pipero al Rex)
Russia, chef Serguey Berezutskiy (As eat is)
United Arab Emirates, chef Christopher Graham (Atlantis the Palm)
US, chef Danny Bowien (Mission Chinese Food)
What activities are included as part of the S. Pellegrino Cooking Cup?
– Signature Dish Competition: 10 participating chefs prepare their signature dish for guests and judges on Friday evening (June 13)
– S. Pellegrino Cooking Cup: each chef prepares a dish during the regatta and presents it to a panel of judges at the finish line; their scores are added to the finish time of their boat to determine the winner
– Young Chef of the Year: the winner is selected by combining scores in the regatta and the Signature Dish competition
– People's Choice: guests vote for their favourite signature dish
– Food Critic Award: media judges attending the event vote for their favourite signature dish
Who are the judges?
A panel of internationally renowned chefs will judge the participating chefs' culinary creations:
Peruvian Gaston Acurio, 18th in the 50 Best Restaurants 2014, creator of Astrid y Gastón, where local tradition meets haute cuisine
Andreas Caminada, three-Michelin-star chef – a real "star" of Swiss gastronomy – 43rd place in the 50 Best Restaurants 2014
Umberto Bombana, an Italian chef whose 8½ Otto e Mezzo Restaurant in Hong Kong is well-established among the city's best and who gained 10th place in the Asia's 50 Best Restaurants 2014
Ivan Li, this year was honoured with Asia's 50 Best Lifetime Achievement Award
Paul Qui, a comeback to the S.Pellegrino Cooking Cup, this American chef was the Young Chef of the Year in 2013
Helena Rizzo, the fascinating Brazilian former model who turned into a fine cuisine artist, winner of the World's Best Female Chef 2014 award
Francesca Barberini, TV presenter and food writer, will coordinate the jury. Charles Reed, group managing director of The World's 50 Best Academy, is the president.
Also as a media judge:
Lucy Waverman, Globe and Mail, Canada
Here are some fun fact about San Pellegrino.
In 1509, Leonardo da Vinci, who dedicated extensive studies and a lengthy treatise to water, visits San Pellegrino to try its "miraculous" water. In 1899, the company was founded. San Pellegrino's sparkling beverage Aranciata was introduced in 1932, Amara was launched in 1949, soon followed by Limonata, Chinotto and other beverages—all part of the San Pellegrino sparkling fruit beverages line. In 1957 The San Pellegrino Company purchases Acqua Panna. In 2005, a new goal is reached: 500 million bottles of S.Pellegrino are sold all over the world. In 2010, 1 billion bottles of S.Pellegrino mineral water and San Pellegrino sparkling fruit beverages are sold all over the world in one year.
In 2011 a new website is launched called Fine Dining Lovers.
San Pellegrino can also be found on their FB page.
****************************************************************************************************
With this interview today we have a fabulous giveaway from S. Pellegrino. They have graciously offered up this amazing Italian basket to help to celebrate the event and it can be yours!!! Simple entries to win are on Rafflecopter below.
The contest will run until 4:00 pm MST on June 12, 2014 and is open to all Canadian residents.