I was in need of a new blender, my last one I had dropped that little middle top in a few times. Nothing like ground up plastic in your meal!! I got in touch with my friends at Hamilton Beach to see if they had a blender I could take a test drive on. They sure did and sent one that is not only stylish but super effcient and you can't drop in that middle little plastic top!! A huge bonus for me. You can't drop the top in at all as it snaps around the outside. I decided to make not only a gorgeous Strawberry Pineapple Lemonade with this machine for dinner, but this scrumptious Salmon with Chimichurri.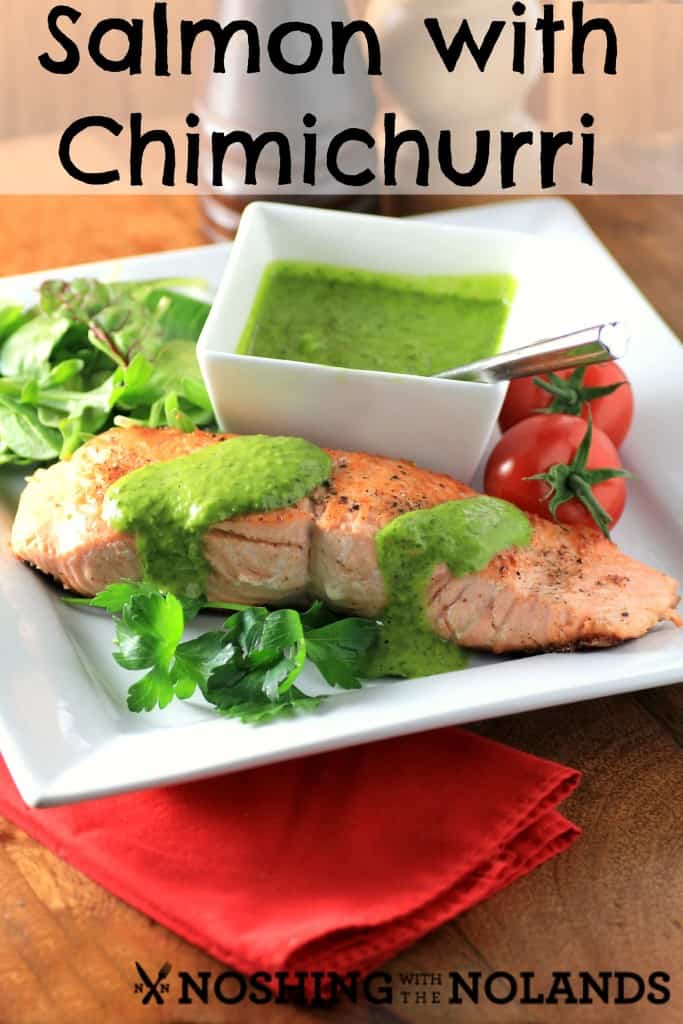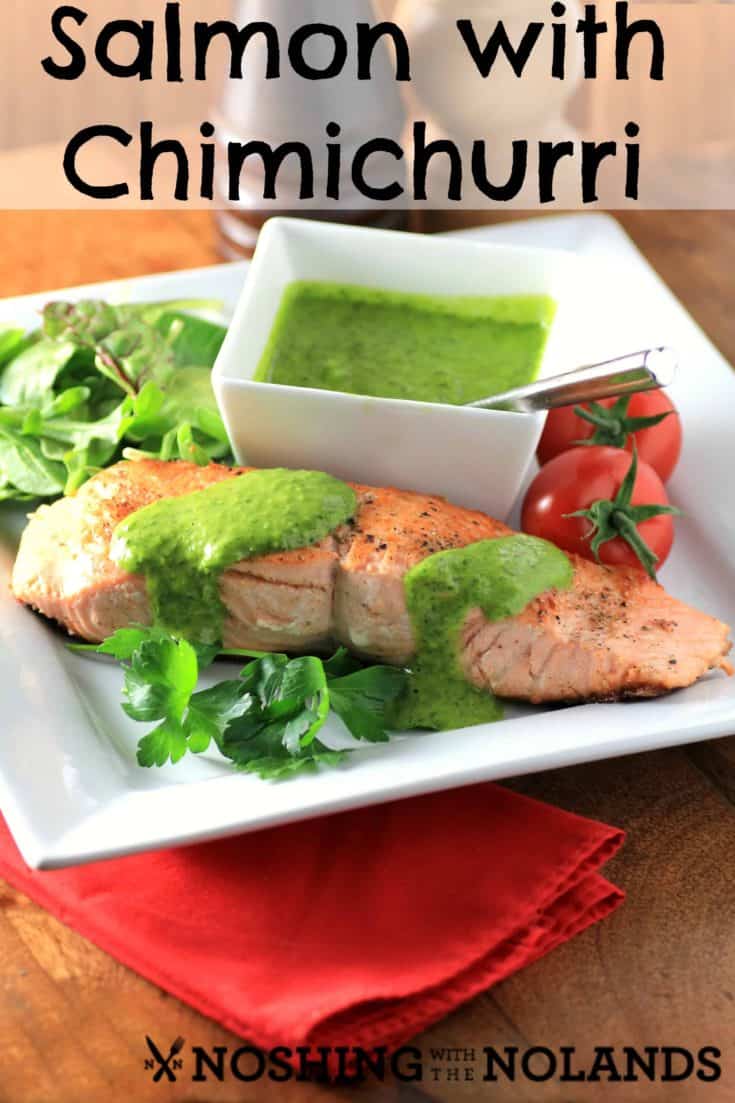 Making a gorgeous chimichurri, it is not only perfectly color coded to match spring but it bursting with flavor. You usually see a chimichurri with beef and it pairs beautifully. Why not salmon? I reduced the garlic to just a taste so it would pair nicely. If you want to make this for beef just amp up the garlic to 2-4 cloves, depending on their size.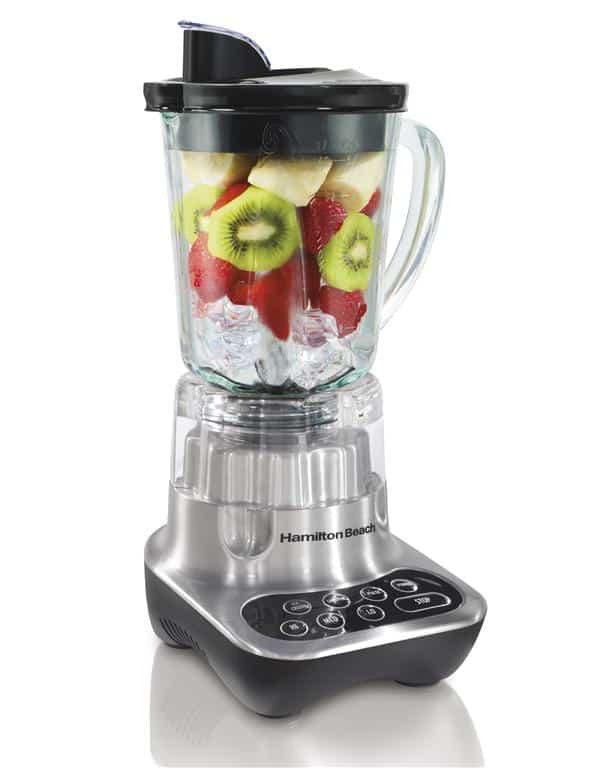 She is a pretty handsome machine, this Hamilton Beach Blender, one that you could house on your counter for that daily smoothie. It even has a smoothie setting, which pulses and stops, mixes and whirls to make you the perfect smooth beverage for breakfast or anytime. This is the setting I also used for the chimichurri. Here are some highlights of the blender:
Wave-Action® system eliminates ice chunks every time!
Smoothie Cycle – Pulses to crush ice, mixes on low, then ramps to high for smoothness
3 speeds plus Ice Crush & Smoothie programs
40 oz dishwasher-safe, thermal shock resistant glass jar
700 watts peak power
Unique, no mess pour spout
Diecast metal base
Patended Ice Sabre® blades
Easy-clean touchpad
Dishwasher safe lid, blades and jar
Cord storage
5 year warranty for peace of mind year after year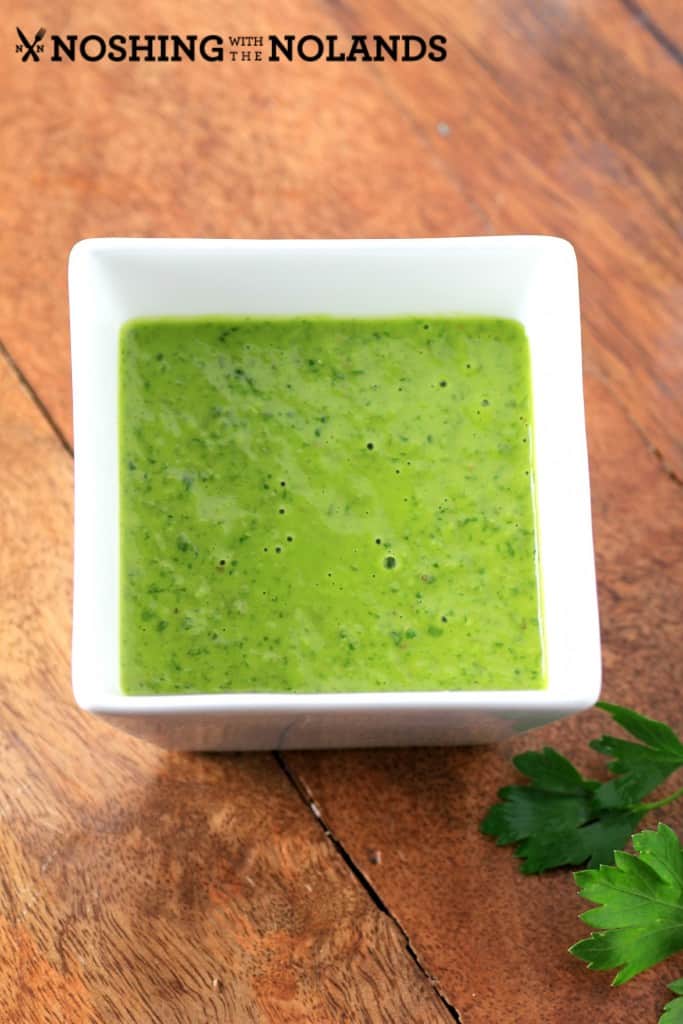 Gorgeous green color and so full of amazing flavor with lots of parsley and cilantro. It will make your salmon pop!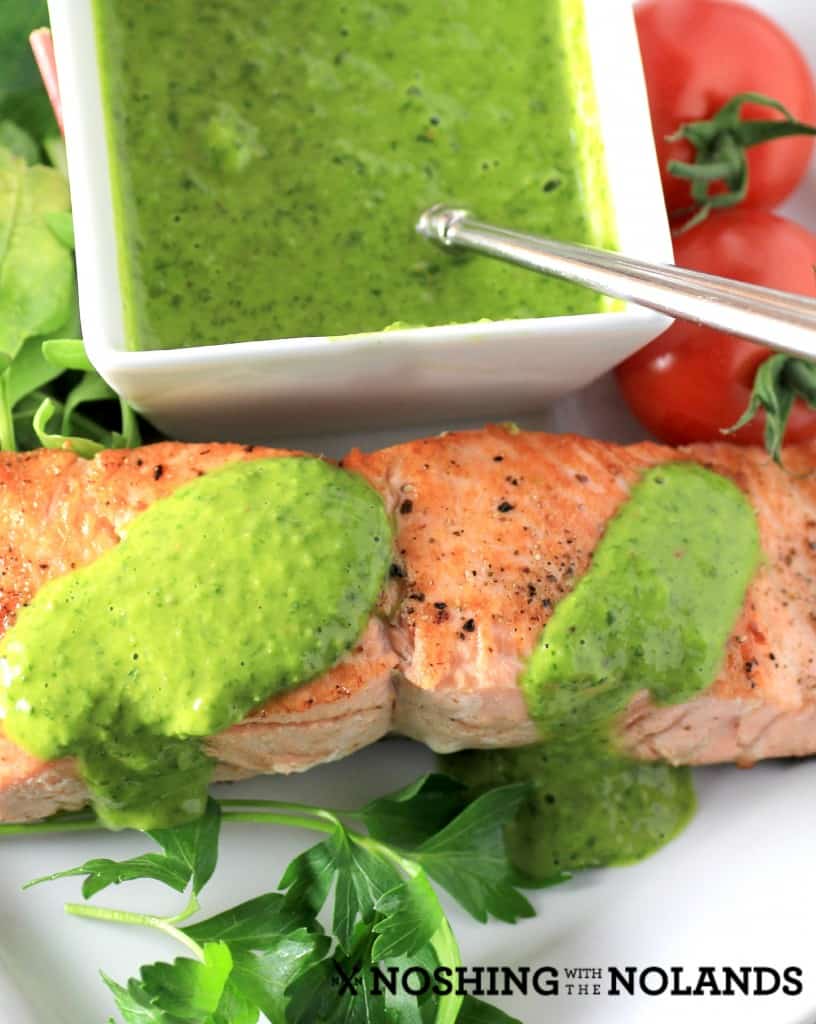 Don't over cook your salmon, leave it medium rare inside and it will melt in your mouth with this gorgeous chimichurri. We were raving about this meal and can't wait to have it again!!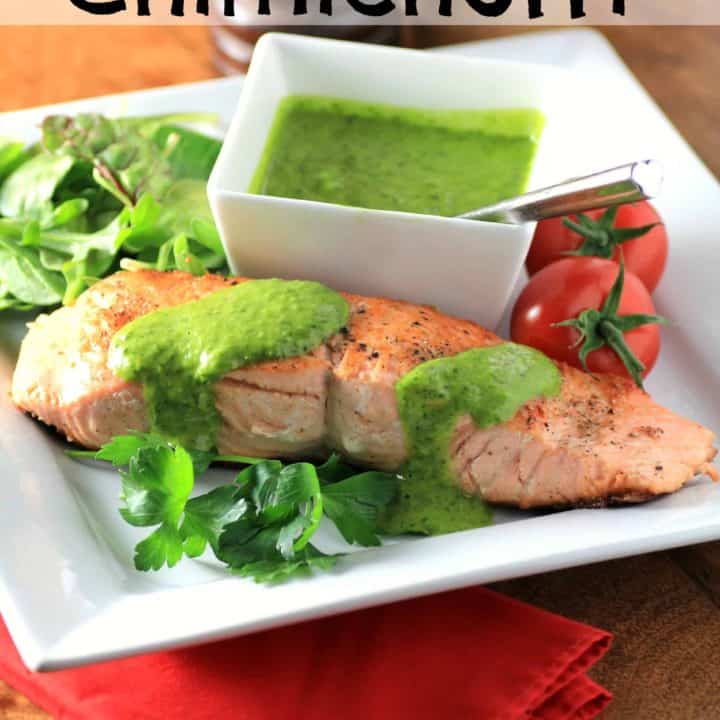 Salmon with Chimichurri #HamiltonBeach
Yield: 4
Prep Time: 15 minutes
Total Time: 15 minutes
Perfectly cooked salmon with a lighter chimichurri sauce
Ingredients
4 large salmon fillets
Salt and pepper to taste
1 Tbsp. olive oil
Chimichurri
1 cup packed flat leaf parsley
1 cup packed cilantro
1/2 cup olive oil or more for desired consistency
1/3 cup red wine vinegar
1 small garlic clove
Crushed red pepper, pinch
1/2 tsp. salt
1/2 tsp. oregano
1/2 Tbsp. lemon juice
Instructions
In a blender mix together the chimichurri ingredients. Pulse and stir with a long spoon as needed. I used the smoothie setting on the Hamilton Beach blender and it worked great. Can be covered and stored in the refrigerator for 2 hours. Let come to room temperature before serving.
In a large fry pan heat the oil until hot over medium high. Salt and pepper salmon generously. Add the salmon skin side down. Cook until crisp, turn salmon over and cook until desired doneness. It is fabulous at medium rare. Serve the salmon with the chimichurri sauce.