Schwartz's Steak House
Ken is doing the post for you today for Schwartz's Steak House! I give the floor to him!!!
A few weeks ago I was in Montreal and when I asked where I should go to get an "original" Montreal smoked meat sandwich everyone said Schwartz's.
So we trekked downtown to St. Laurent Street and there it was, established in 1928, and still serving the same smoked meat sandwich.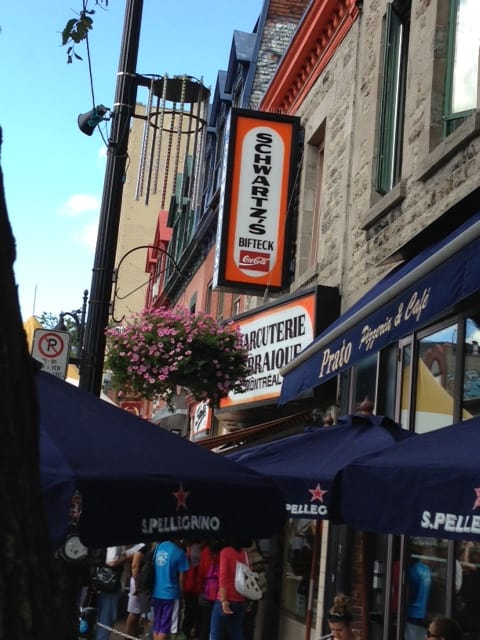 The meat is smoked daily and is prepared with their own secret blend of herbs and spices. They have a variety of items on the menu but while I was there the only dish I saw being ordered was the smoked meat sandwich, served on fresh rye bread with mustard, and a pickle on the side was the way most everyone was ordering it.
You can get it regular (fully fat) medium (half the fat) or lite (minimal fat) we ordered ours medium, and it was so tender and juicy.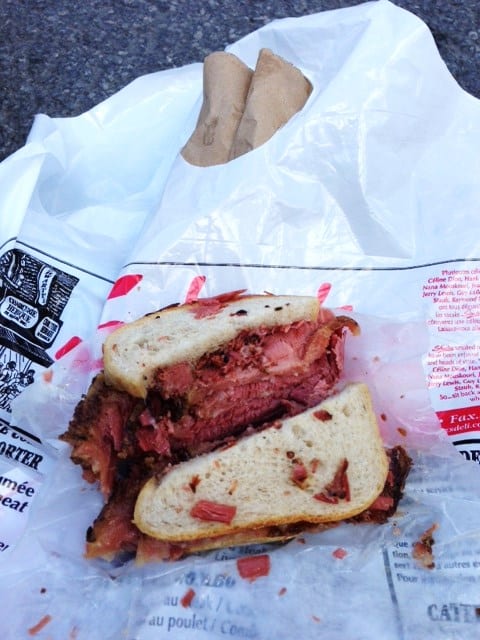 We also thought we would try the poutine which looked like a new item on the menu, we got it covered with shredded smoked meat, just to make it even more decadent.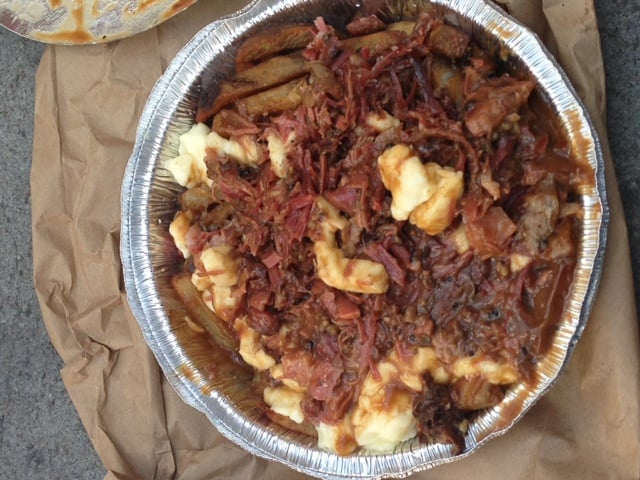 If you are in Montreal and get a chance to make it downtown, I highly recommend a stop for lunch or dinner at Schwartz's (3895 St-Laurent). It is a part of Montreal's culinary history that you should not miss!