Sesame Noodles with Napa Cabbage
I love doing cookbook reviews. Looking up a recipe, trying it, strumming through the pages, reading about the author, drooling over the pictures. It is all fun for me, especially if it is a book I like this one and a recipe like these Sesame Noodles with Napa Cabbage.
Today we are reviewing The Leafy Greens Cookbook by Kathryn Anible. Kathryn graduated with a degree in Culinary Nutrition. She knows a thing or two about food as she became a personal chef and has been in the foodservice industry for nearly 15 years. Along with cooking she also enjoys food styling, writing, and catering.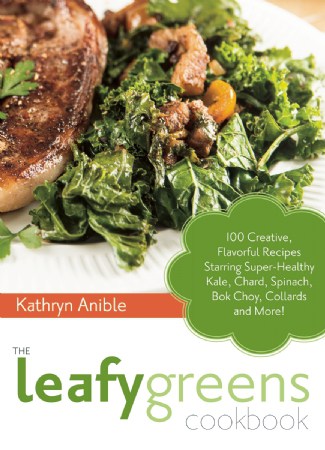 This cookbook has a variety of recipes from salads, soups, appetizers, snacks, sides, entrees both with meat and vegetarian and juices and smoothies. Recipes like Pomegranate-Glazed Brussels Sprouts with Toasted Pecans, Arugula and Tomato Pizza, Stir-fried Boy Choy with Beef or Chicken and Kale Enchiladas.
The only downside to this book is that there are no pictures. I leafed through it and chose this Sesame Noodles with Napa Cabbage recipe. Napa cabbage is sometimes hard to locate in these parts, so we just used a regular cabbage.
Might not be hugely leafy and green but I can tell you this salad was amazing. Soba noodles weren't available like they usually are so we substituted Hokkien noodles and they worked perfectly!! I loved the heat from the red pepper flakes, it adds so much to the salad!!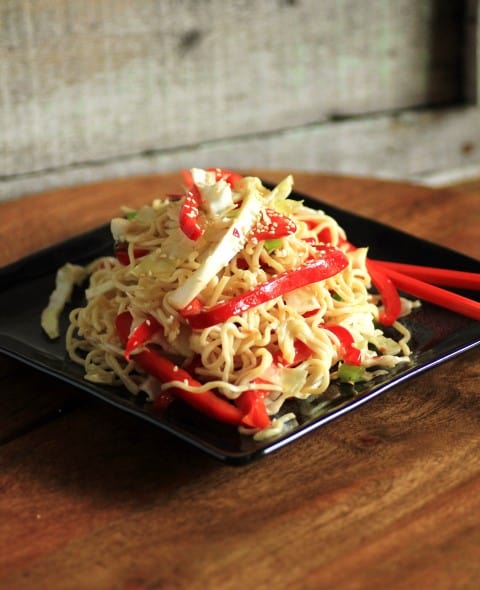 I accompanied this salad with balsamic chicken wings and it was a huge hit. It gave us a nice Asian dinner. Ken assembled all the ingredients but kept the noodles, salad, and dressing separate until ready to serve. Perfect make-ahead salad!! Love that!!
The Leafy Greens Cookbook will turn the spotlight on greens for any meal. ENJOY!!!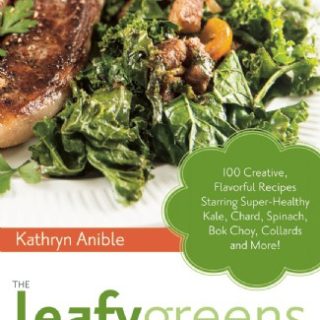 Sesame Noodles with Napa Cabbage
Yield: 4 Servings
Prep Time: 15 minutes
Total Time: 15 minutes
A simple and delicious Asian salad!
Ingredients
2 cups finely chopped napa cabbage
2 scallions, green parts only, thinly sliced
1 small red bell pepper, cut in matchsticks
1/4 cup sesame oil
2 Tbsp. soy sauce
1 Tbsp. rice vinegar
2 Tbsp. fresh lime juice (from about 1 lime)
1 Tbsp. sugar
1/2 tsp. red pepper flakes
2 cups soba noodles
2 Tbsp. sesame seeds
Instructions
In a large bowl, combine the cabbage, scallions, and bell pepper. Whisk together the sesame oil, soy sauce, rice vinegar, lime juice, sugar, and red pepper flakes.
Massage the dressing into the cabbage until well combined. Toss with the noodles and divide among plates.
Once dressed, the cabbage will begin to wilt and should be eaten within a few hours. Without the dressing, the salad can be stored in the refrigerator for up to 3 days.
Nutrition Information:
Yield: 4
Serving Size: 1
Amount Per Serving:
Calories: 236
Total Fat: 16g
Saturated Fat: 2g
Trans Fat: 0g
Unsaturated Fat: 13g
Cholesterol: 0mg
Sodium: 482mg
Carbohydrates: 21g
Fiber: 1g
Sugar: 5g
Protein: 5g
Recipe calculation was provided by Nutritionix and is estimation only. If you need nutritional calculations for medical reasons, please use a source that you trust.