I have to admit I have not been a big fan of apple cider, why is that you ask? Probably because I have just not really tried too much of it. Well, Shiny Apple Cider changed that when they sent me lots of apple cider to try. I put it in the fridge to get icy cold and wow, this rocked my world!! Light, crisp and refreshingly good!! Perfect for a hot August day!!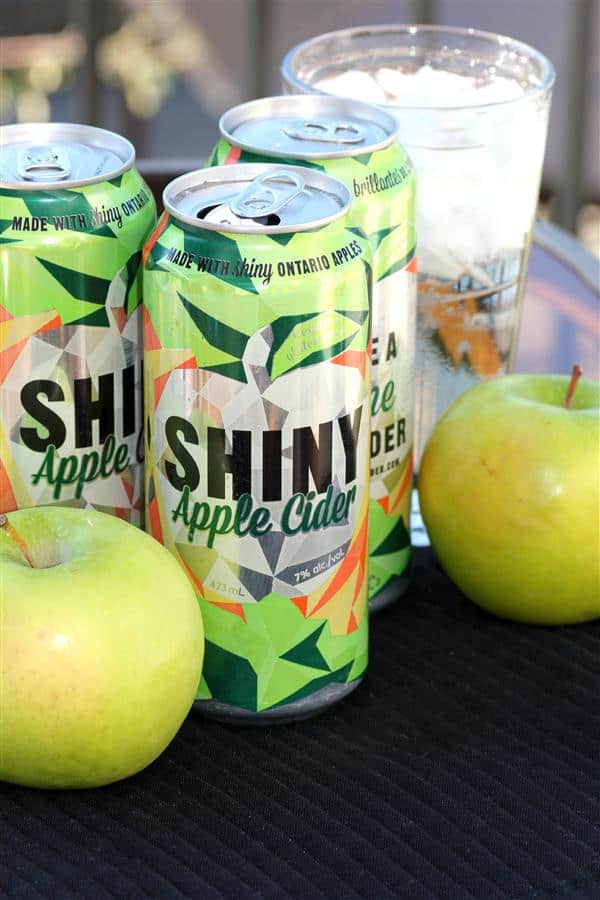 Doesn't that look nice and refreshing!! Angela Kaimos is the creator of this wonderful libation. She holds a certificate in grape & wine technology and has a background in bio chemistry. Angela has won awards for her wine making and wanted then the challenge of creating this Shiny Apple Cider. I think she has made it to perfection and also using wonderful Ontario apples.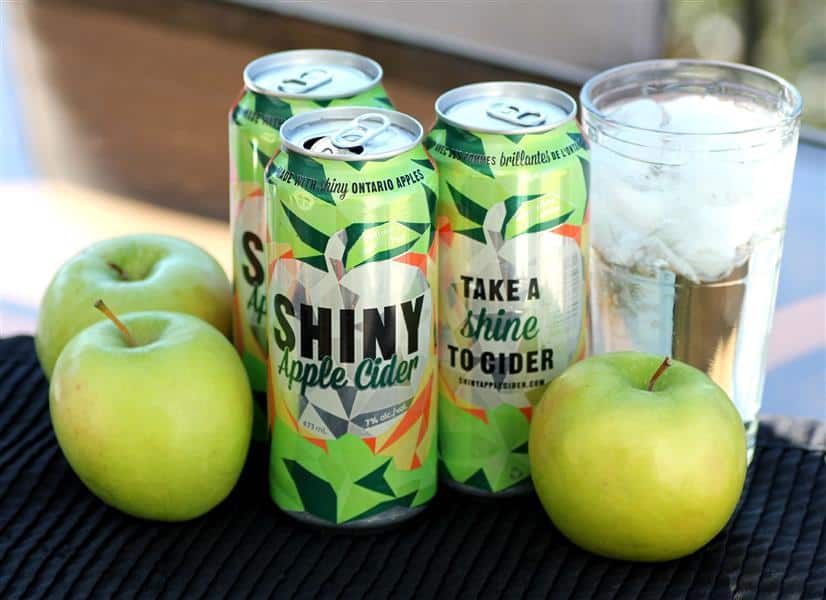 Shiny Apple Cider is gluten free and vegan, but most importantly delicious. I am way past the days of a sugary sweet cooler and want something that is refreshing, cooling and flavorful in the hot summer months and beyond. This cider would be a great to entertain with in the fall and over Christmas too!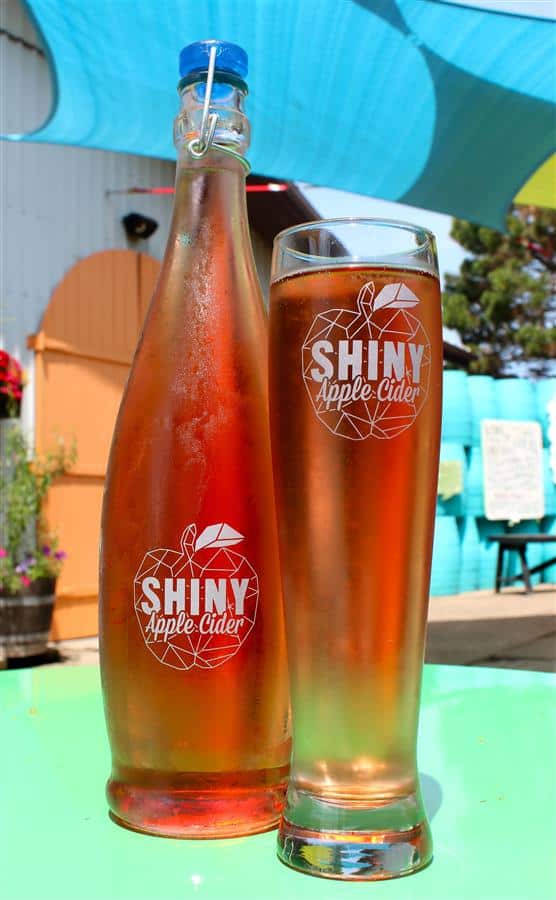 Photo courtesy of Cassie Storring
They also have another great product. Cider avec Pinot Noir that is exclusively available at Small Talk Vineyards. This is served up in large tall bottles as shown and also is perfect for a hot summer day.
Would you like to make cocktails with these delicious ciders? I know I want to. Here are some great recipes to share with family and friends for easy entertaining. Also follow along with Shiny Apple Cider for more great ideas on Facebook, Twitter and Instagram.