Simply Dressed Grilled Romaine Salad
I was given this salad dressing by Simply Dressed to review and I was excited about it after learning all the delicious flavors. We eat a load of salad here!! It is healthy, quick and a good way to get lots of veggies in. We always have a variety of salad dressings in the fridge. A new salad dressing just gives me an invitation to create something new.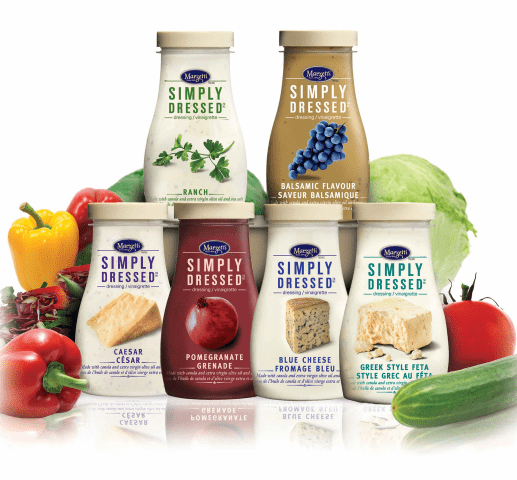 I grabbed to start off with the Ranch and the Balsamic to try out some recipes with. First up was the chicken. I pounded it our thinly, placed it in a plastic bag and poured the balsamic dressing on to marinate. Hmmm, l liked that, how easy. It marinated in the fridge for 3 hours and Ken grilled it up to perfection!! It was delicious!!
That was the chicken, easy, peasy!! Now onto the salad. I had seen this many times before but had not tried grilled romaine. My family likes Caesar salad but I thought I would change it up with Ranch instead. The beauty of having so many flavors with Simply Dressed is that you can pick your favorite.
So off to the grill we went with a very fresh, organic romaine lettuce that I had sliced in half, brushed with olive oil and seasoned with salt and pepper. Afterwards a delicious drizzling of Simply Dressed Ranch Salad Dressing, Parmesan cheese and croutons. Viola, an amazing Grilled Romaine Salad with all the flavors of summer brought to you by your grill.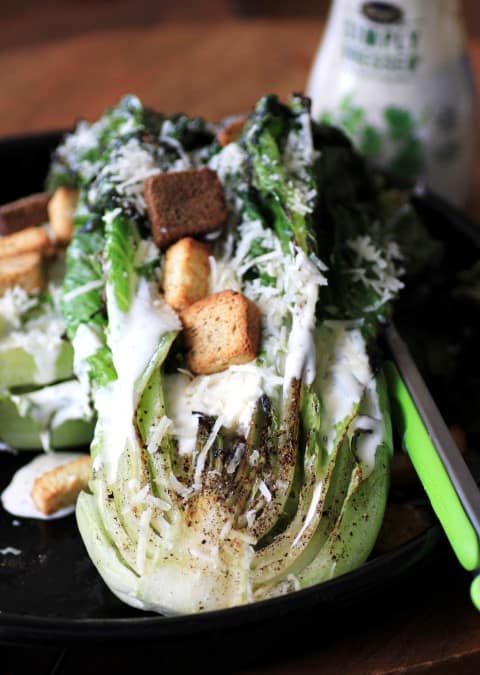 This was so delicious I could have eaten the head of lettuce myself!! The salad dressings are made simple with simple ingredients that we are all familiar with like extra virgin olive oil, sea salt and canola oil. They are not made with preservatives, trans fat, high fructose corn syrup, added MSG or artificial flavours. They are found in the refrigerator in the produce section and retail for $3.99 in Canada.
I can't wait to try the other flavors, mmmm pomegranate!!!