Skewered Grape Lunch for #feedsouthafrica
I usually do Mouth Watering Mondays on a Monday but today I have something special for you. A campaign that I really wanted to participate in. Something special and worthy, to help feed a child.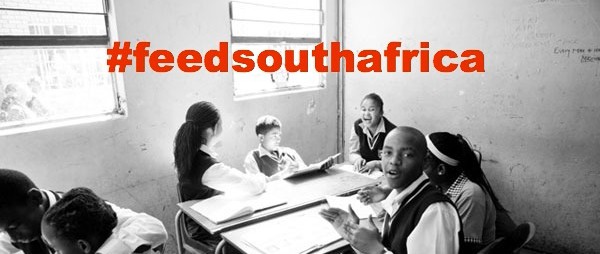 The Giving Table writes:
In South Africa, a country where more than 35% of the population is devastated by poverty and AIDS, The Lunchbox Fund has partnered with local businesses and entrepreneurs to provide vulnerable students with healthy meals that nourish their body and minds.
Because the meals require children to be in the classroom to receive it, they are not only receiving the nutrition their bodies are desperate for, but an education that will help each child reach their full potential.
The funding we raise will go directly towards providing a daily, nourishing meal to 100 schoolchildren for an entire year!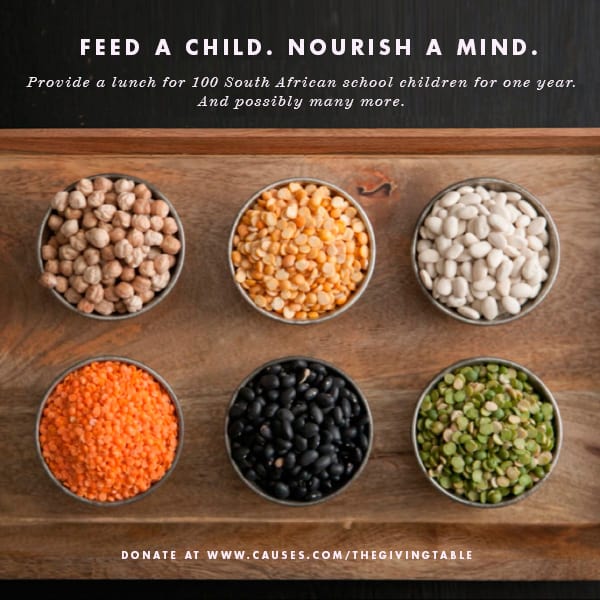 All we need from you is $10, the goal is $5000 and that will feed 100 child for an entire year. So help us out please and DONATE HERE.
I made a quick and easy lunch idea for you today. Something that kids of all ages would love to see in their lunch boxes. Something that you can customize to your child. Add their favorite cereal, coconuts, nuts, chocolate, sunflower seeds, hemp hearts. The list can go on and on. Kids love creating and this is fun for them for lunch. For little ones add a fork instead of the skewer to make it safer.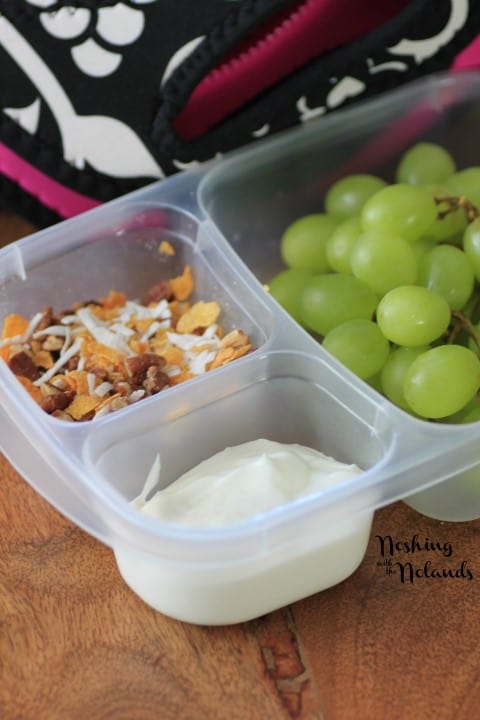 These lunch box kits are easy to find and great for so many items!!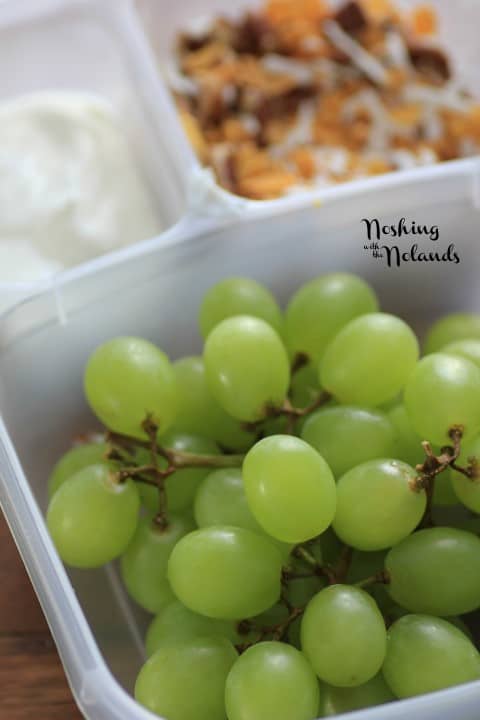 Big plump fresh grapes kids love and they are so good for you, filled with nutritional benefits, they are high in antioxidants and minerals and rich in vitamin C.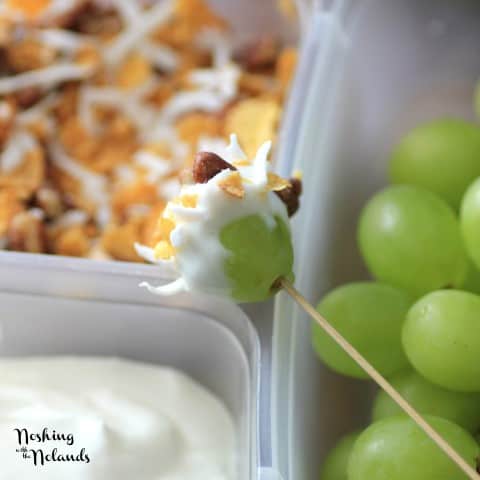 Skewered Grape Lunch for #feedsouthafrica
A nutritious and healthy lunch that all kids would love!!
Ingredients
Grapes
Vanilla yogurt
cornflakes, crushed
coconut, shredded
pecans, chopped
Divided lunch box
Skewer or fork
Instructions
Fill the large compartment with grapes and a small one with yogurt. Mix the cornflakes, coconut and pecans together and place them in the last compartment. Add a skewer or fork to the lunch kit.
These are little bites of yumminess that your kids are going to ask for again and again!!