Spiralized Apple Turkey Slaw
Disclosure: I was compensated for this post. All opinions and experiences are my own.
Need recipes that use up all that leftover turkey? Besides delicious turkey casseroles and soul warming soup, you can have a quick and delicious side dish or lunch with this Spiralized Apple Turkey Slaw. Hamilton Beach has the easiest spiralizer around. Just poke what you like onto the end of the plunger and get spiralizing. Here is a great video for you to see how this recipe is put together!
See how easy that was!! I love a salad like this for lunch, it has the perfect combination of sweet and salty, crunchy and fresh! A great way to use up that leftover turkey. The Hamilton Beach 4-in-1 Electric Spiralizer makes quick work of many other dishes also in creating spirals and ribbons like spaghetti, linguine and fettucini. It is great for zucchini noodles, vegetable salad, curly fries, apple tarts & more with its four cutting cones.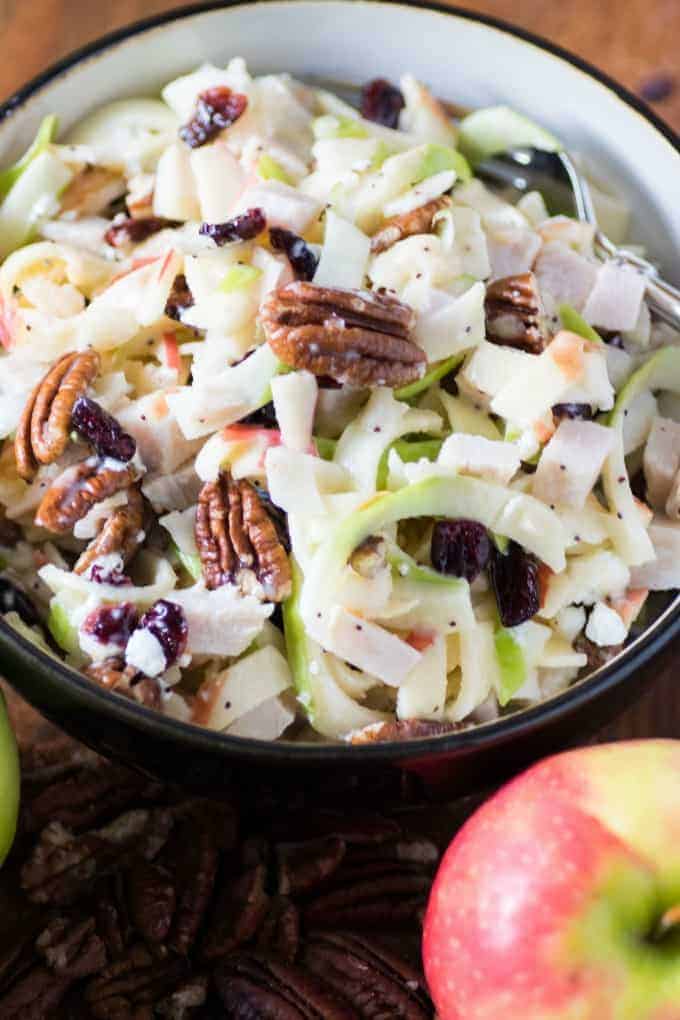 You may have a lot of these ingredients around for the holidays already. So you really won't need to buy much. I always have a bag of cranberries around, plus pecans go into a lot of my baking. Apples are always on our fruit stand and the leftover turkey, well that is a given!!
Hamilton Beach Spiralizer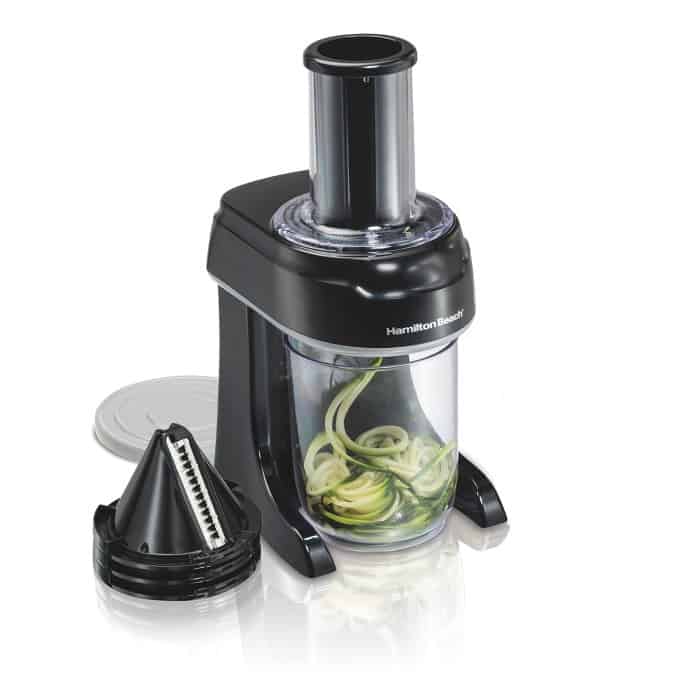 I can't wait to try some curly fries with this! They are my favorite! Nevermind zucchini noodles and so much more! They are all made so easy with the Hamilton Beach Spiralizer. It is very easy to clean and all the removable parts are dishwasher safe! All the parts nest together for easy storage too!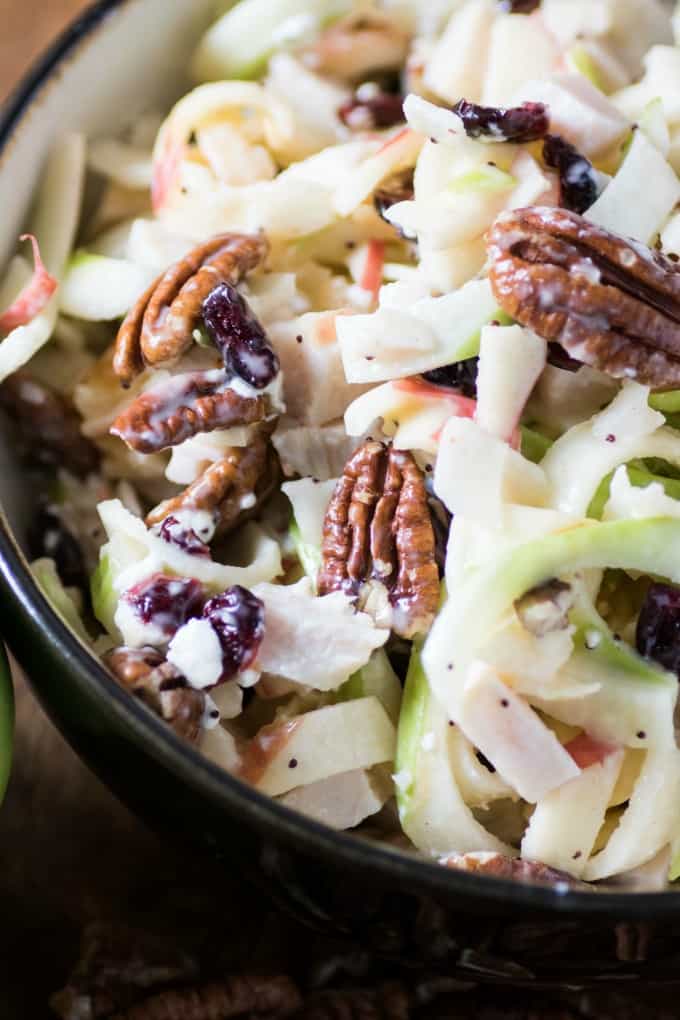 The poppyseed dressing is wonderful with this combination of ingredients too. I just used store-bought but by all means, you can make a home dressing too. To make things easy on myself I like to do that for the holidays.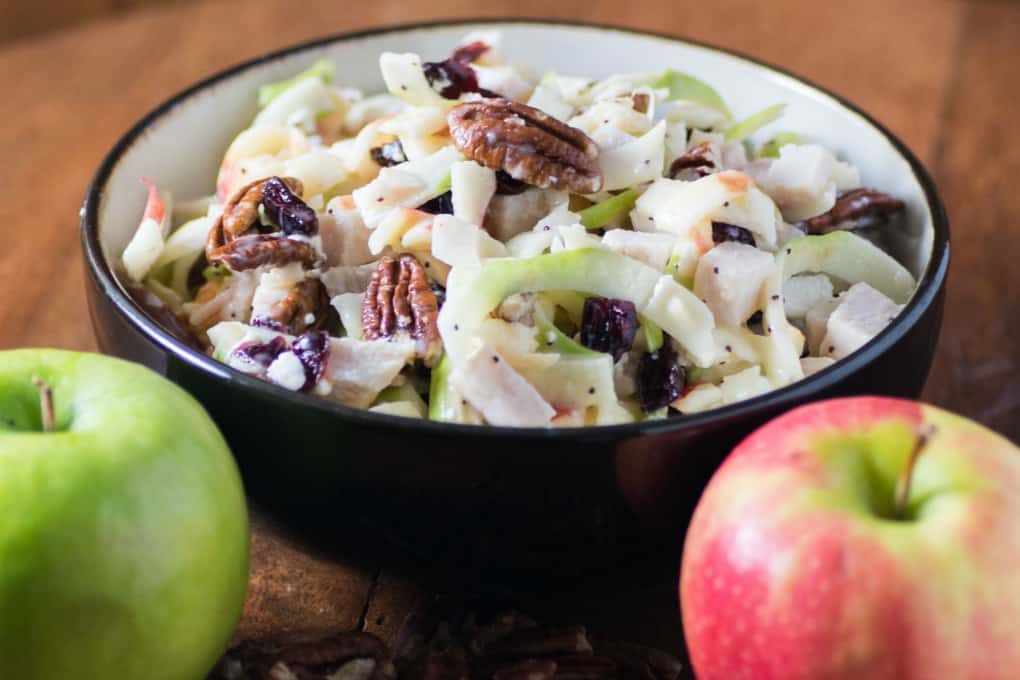 I also enjoyed the two different apples in this recipe. If you only have one variety on hand don't fret it will be just fine. Enjoy this recipe and have fun spiralizing with the Hamilton Beach 4-in-1 Electric Spiralizer.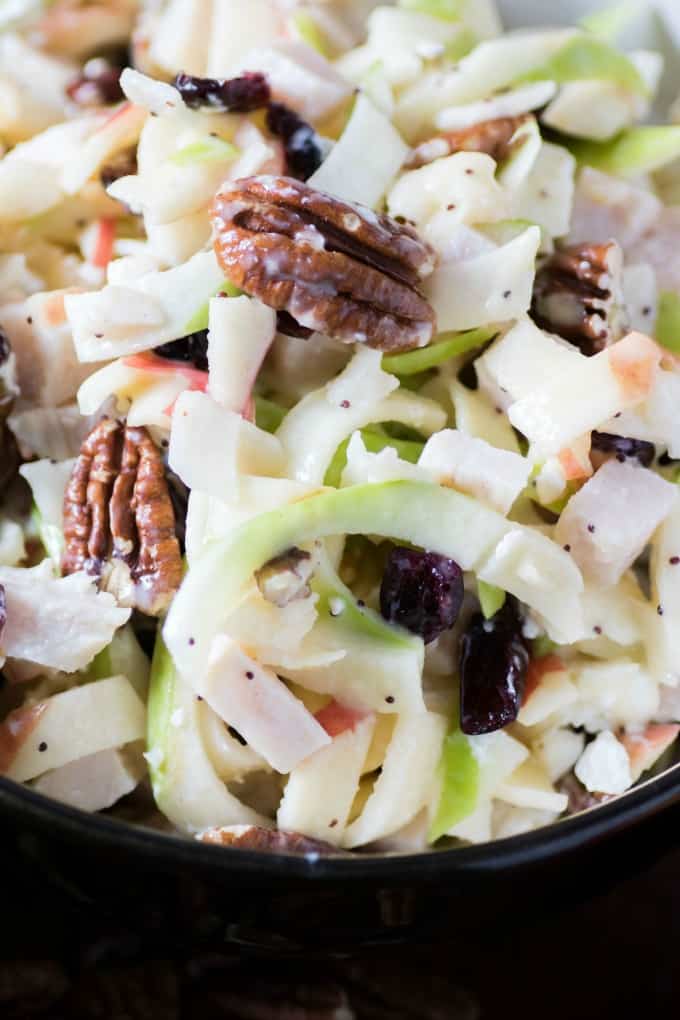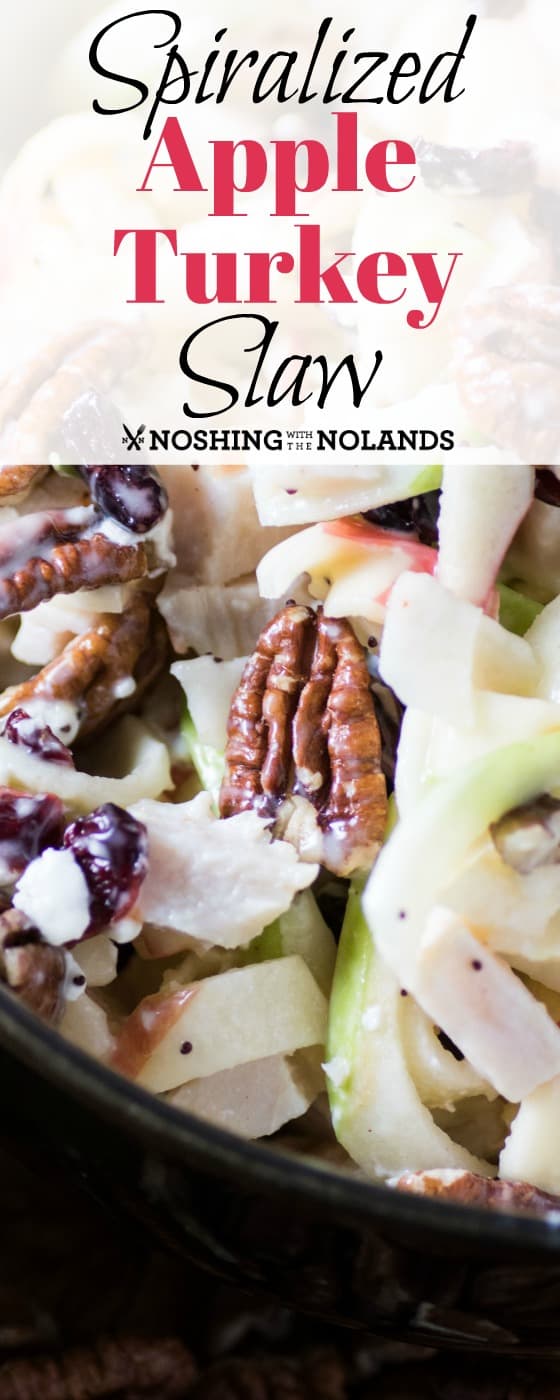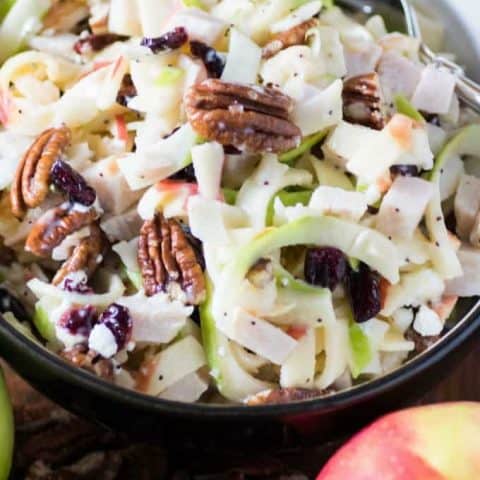 Spiralized Apple Turkey Slaw
Yield: 2-3 servings
Prep Time: 10 minutes
Total Time: 10 minutes
This Spiralized Apple Turkey Slaw is a great way to use up leftover turkey in a fresh gorgeous salad filled with spiralized apples, pecans, cranberries and goat cheese all tossed together in a poppyseed dressing.
Ingredients
1 honey crisp apple or equivalent
1 granny smith apple
1/4 cup dried cranberries
1 cup diced leftover turkey
1/4 cup crumbled goat cheese
1/3 cup whole pecans
2-3 Tbsp. poppyseed dressing (I used store bought)
Instructions
Spiralize the apples according to the Hamilton Beach instructions. Place all ingredients in a bowl and toss with dressing.
Serve immediately.
Recipe adapted from
The Creative Bite
.