Spragg's Meat Shop Farm to Table Tour
I was very enthralled when I received an invitation to Spragg's Meat Shop Farm to Table Tour. I have never been to a pig farm before and I was very interested in the whole process. We took a lovely 2 hour drive into the country side to Rosemary, Alberta to where the Spragg's farm is located. Rosemary is located in Southern Alberta about 30 km. northwest of the city of Brooks. Spragg's Meat Shop would be the biggest business I would believe in the small town of less than 500.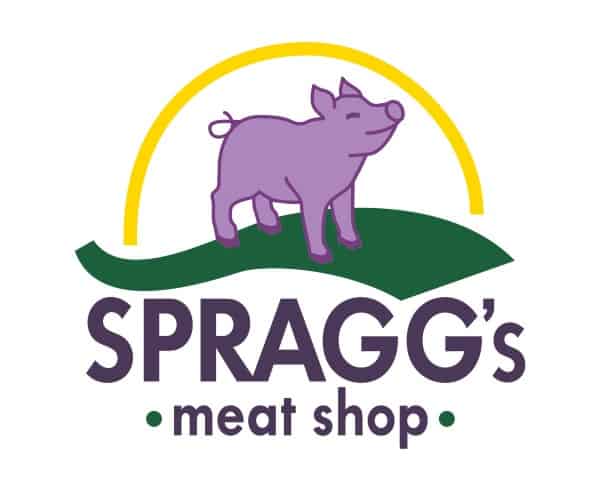 We were lucky enough to be able to explore the plant, the farm, have lunch and purchase from the meat shop all on a gorgeous summer sunny day!!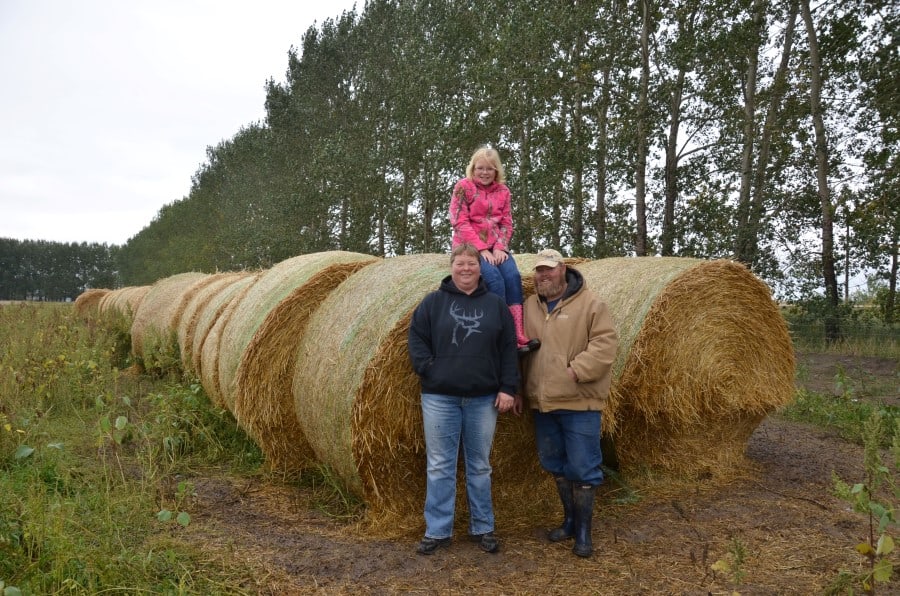 Here is the Spragg family, they call themselves "the pork people". From raising the pigs to processing, they focus on quality and taste of their pork products. The business started when Bonnie bought her husband Greg, three little pigs back in 2002 as a gift for the farm. The rest as they say is history.
The Processing Plant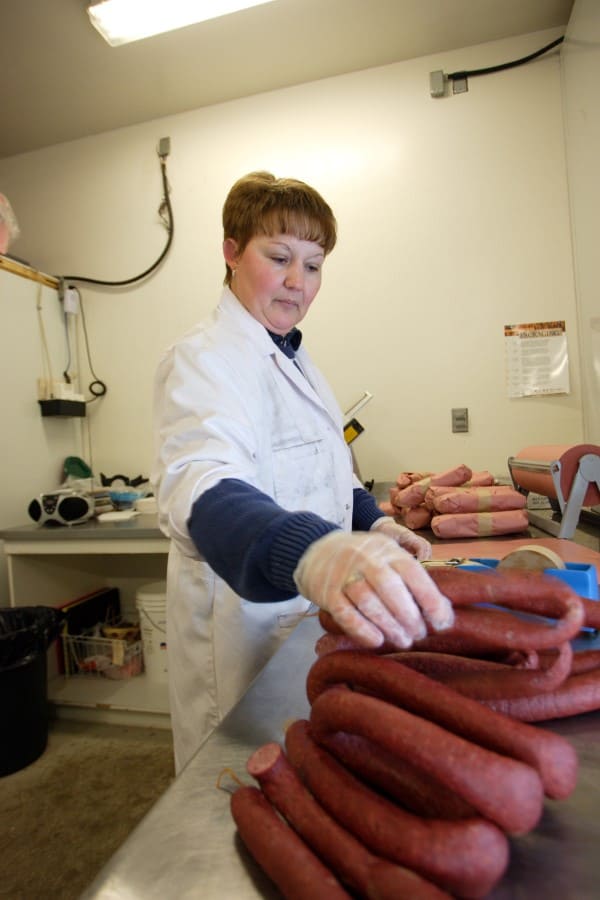 We were first toured through the meat plant to see all the delicious pork products. All of their meat is provincially inspected and is sold only in Alberta.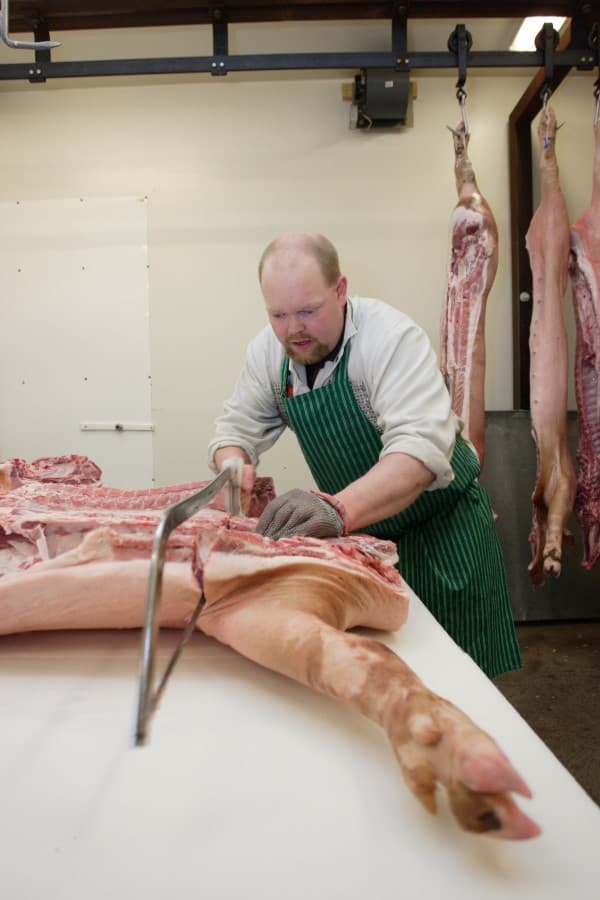 The plant is huge and their target is to be the largest pork producer in Alberta. They process about 50 a day now but it could be increased to 500. I was very impressed how clean and sanitary the plant was and how organized and effectively set up each room was.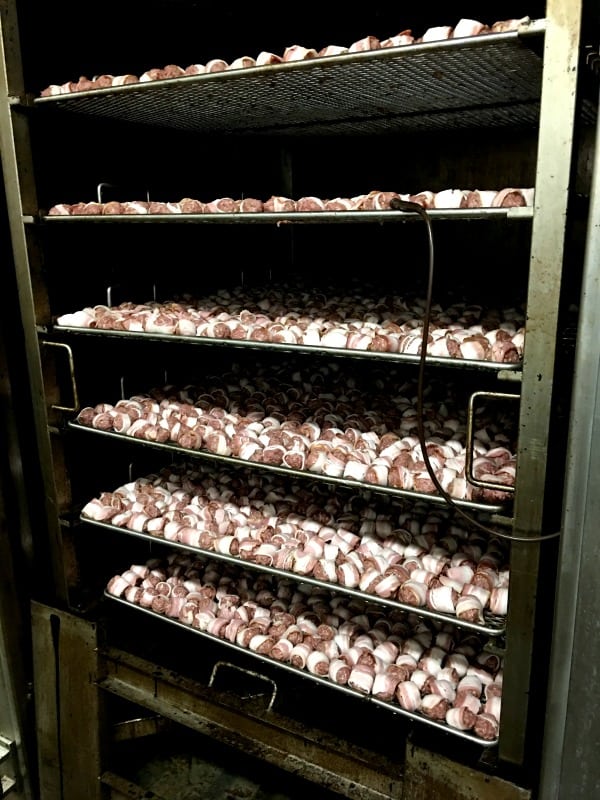 They make some pretty fabulous meatballs I must contest. Their bacon is the best I have had in a very long time and we will be using their bacon exclusively now. My husband and daughter were drooling over it when I cooked up a big batch. They also process beef from a local farm and some of the meatballs are a beef pork product. Mmmm, love meatballs!!
In addition to their main retail location in Rosemary, Spragg's can be found at the Calgary Farmers' Market, Market on Macleod, Sunnyside Natural Market, Market17, Brooks Farmers' Market, All Community Natural Foods locations, all Calgary and Edmonton Planet Organic locations, and all Calgary Co-op and South Country Co-op locations.
The Farm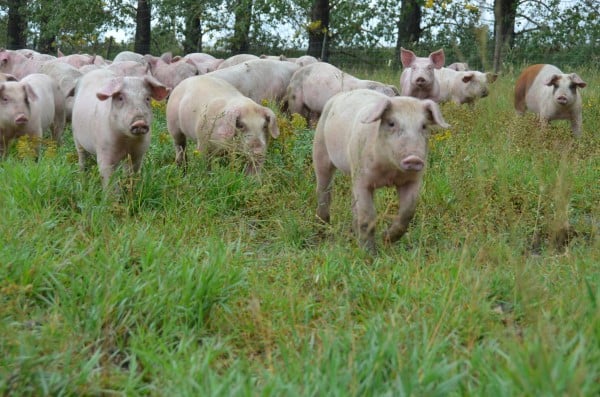 The pigs are humanely raised in a low stress, environmentally friendly manner. They have free range living being raised in a pasture.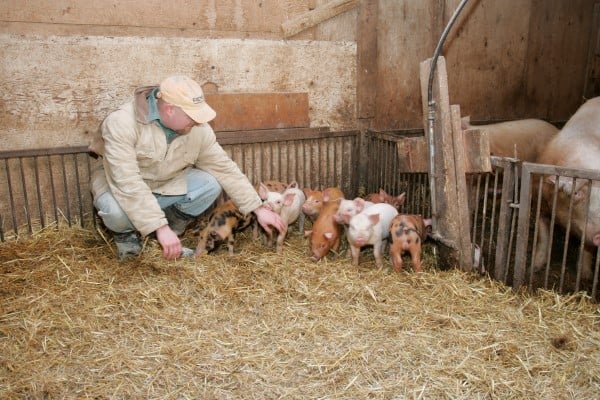 The piglets are born inside a barn at another local farm and brought to Spragg's after they reach 50 lbs. and are big enough to be on their own. Once at Spragg's the pigs do not live in a barn but outside all year round.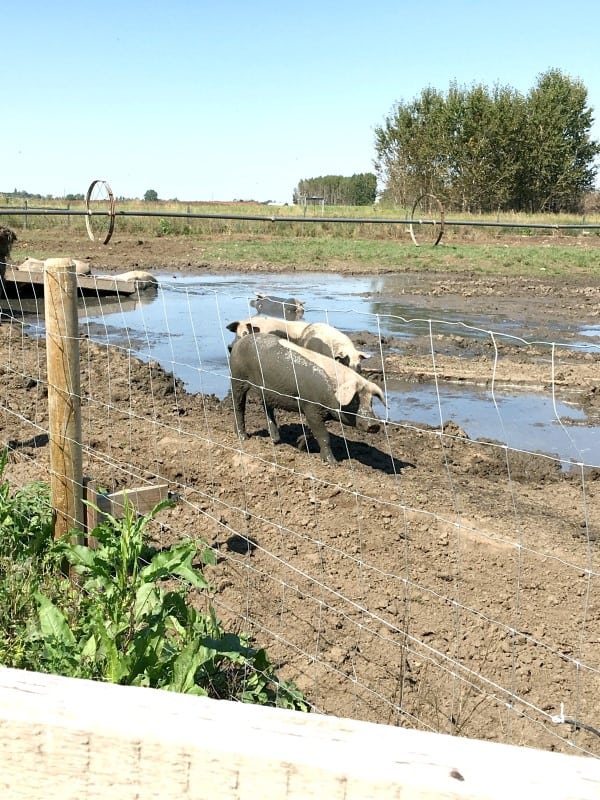 They have access to a "beach" to keep themselves cool and they all seem to enjoy it very much!! Pigs have very few sweat glands so when the weather is hot they use the mud bath to act just like sweat evaporating off your skin to keep them cool.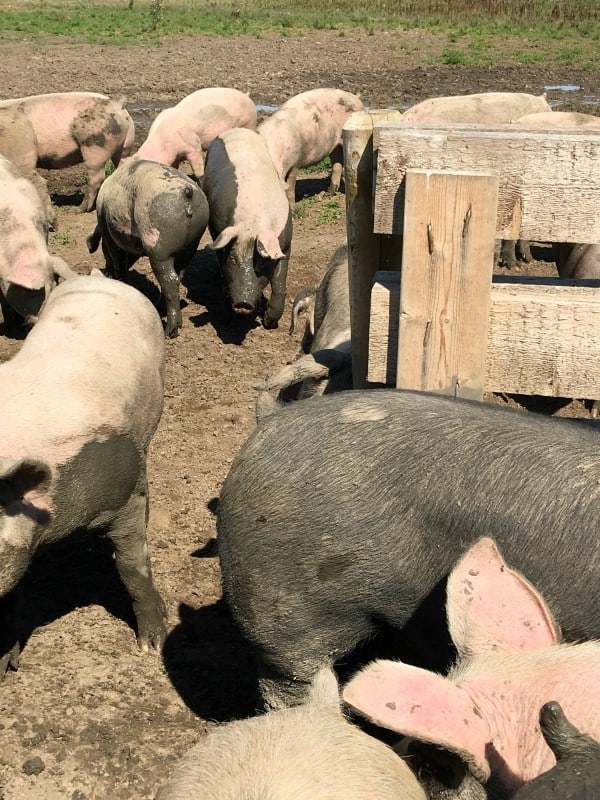 The pigs were very friendly and very interested in coming to see all of us. They love to nibble at clothing and have a little taste of our shoes too!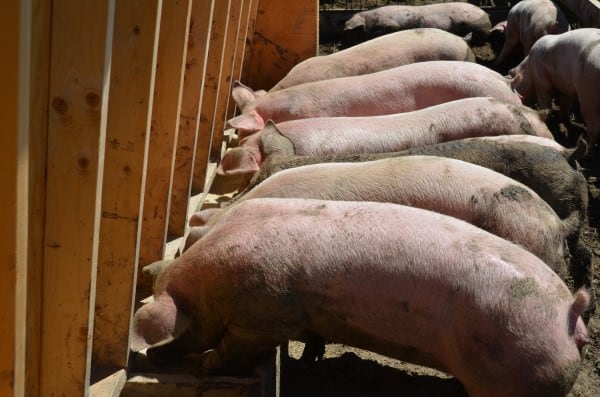 The pigs are raised on a plant protein diet of barley and faba beans that are grown also on the farm. Their diet does not consist of any antibiotics or growth hormones. Plus, the pigs have grazing in the warmer months as the fields are seeded annually. In the colder months, the pigs get straw and alfalfa hay therefore keeping the forage component in their diets.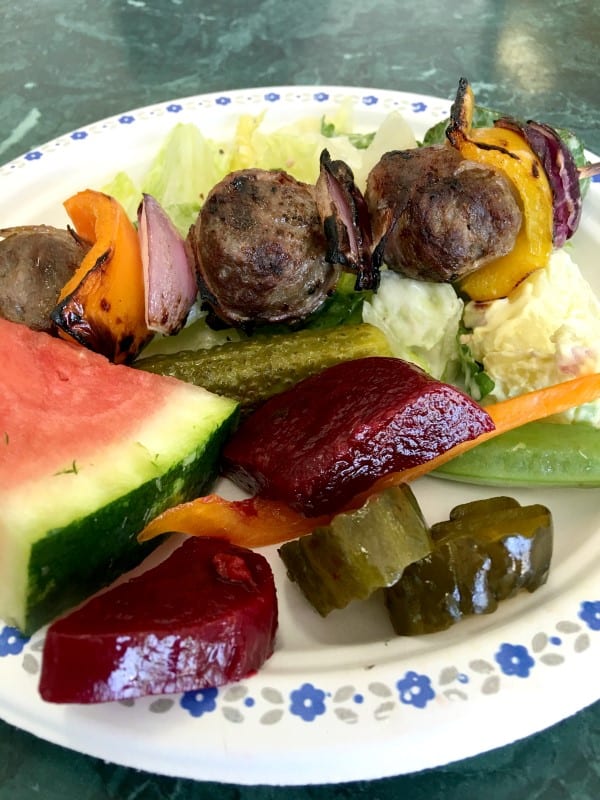 After a lovely walk out to the pastures and back, we continued on Spragg's Meat Shop Farm to Table Tour taking us to lunch!! Furthermore, I have to say visiting this farm and meeting the Spragg family made me proud to be an Albertan. They have the finest of operations going with the upmost respect to their animals. Come and follow them on Facebook, Instagram, Pinterest and Twitter to find out the latest goings on.