Spring Pea Soup
St. Patrick's Day and Spring is coming and with the warmer weather we will be craving fresh tasting soups like this Spring Pea Soup, easy to have on the table for a #WeekdaySupper.
This soup would be even better with fresh shucked peas, I can hardly wait but for now frozen does the trick nicely!!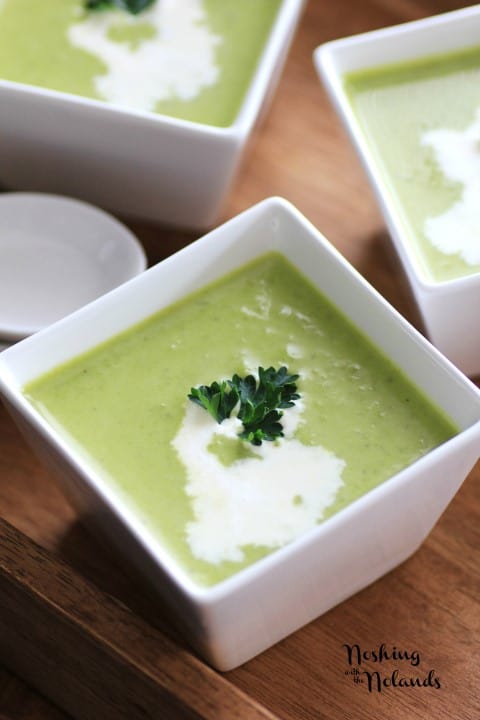 This recipe was adapted from Michael Chiarello. His version was a cold pea soup but hubby is not a fan of cold soups at all, so we changed some things up and made it a hot delicious tasting soup.
I love the trick Michael talks about in his recipe of keeping the lovely green color by adding in the ascorbic acid, brilliant!!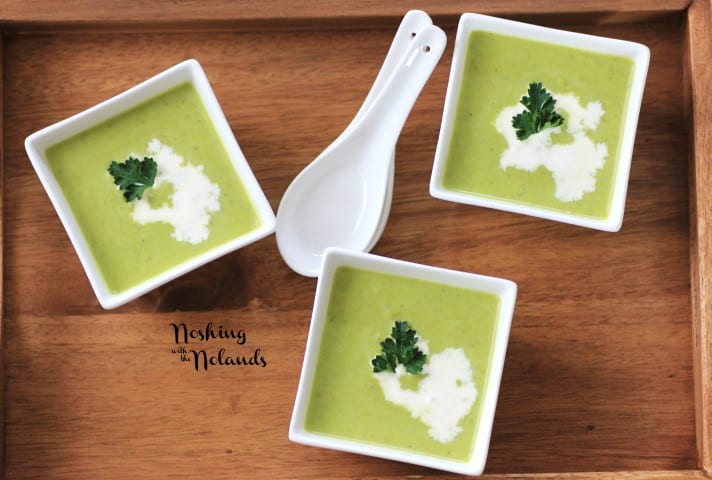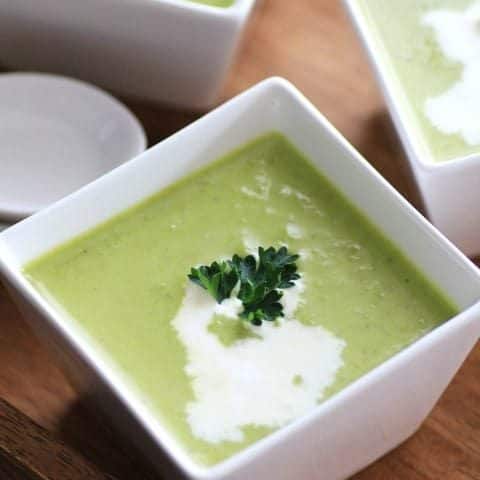 Spring Pea Soup #WeekdaySupper
Yield: 6
Prep Time: 10 minutes
Cook Time: 30 minutes
Total Time: 40 minutes
A beautiful soup to celebrate St. Patrick's Day and Spring!!
Ingredients
3 Tbsp. olive oil
2 cloves garlic, minced
1 1/2 cups sliced leeks, white and pale green parts only
3/4 cup celery, diced
1/3 cup white wine
4 cups chicken or vegetable stock
4 cups frozen peas
3 Tbsp. parsley and more for garnish
1/2 tsp. thyme leaves
1/8 tsp. ascorbic acid, vit. C pill
Salt and pepper to taste
1/2 cup heavy cream, and more for garnish
Instructions
Heat the oil in a large pot and saute the garlic first for a few seconds and then add the leeks and the celery. Do not let them brown, but continue to saute until softened, about 5 min. Add the white wine and reduce until almost gone about 3 min. Pour in the stock and let simmer for 15 min.
Add the peas, parsley and thyme return to a simmer and cook until tender, about 5 min. Add the ascorbic acid and blend until smooth in a blender.
Reheat in the pot and add cream. Do not let it boil. Serve with more cream on top and parsley if desired.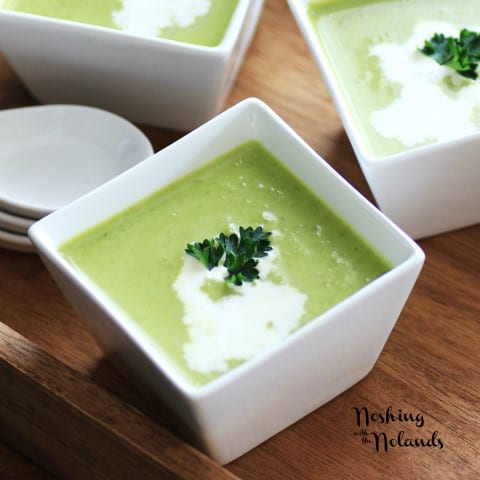 We have other fantastic recipes to share with you this week!!