Starbelly Open Kitchen and Lounge
I am asked a lot, where to recommend people to go for brunch in Calgary. Up until recently that was a hard question to answer because there weren't loads of great brunch places to go to. There are some traditional all you can eat type brunch places but that might not be what you are wanting. Starbelly Open Kitchen and Lounge has changed that by offering a gorgeous brunch menu at reasonable prices.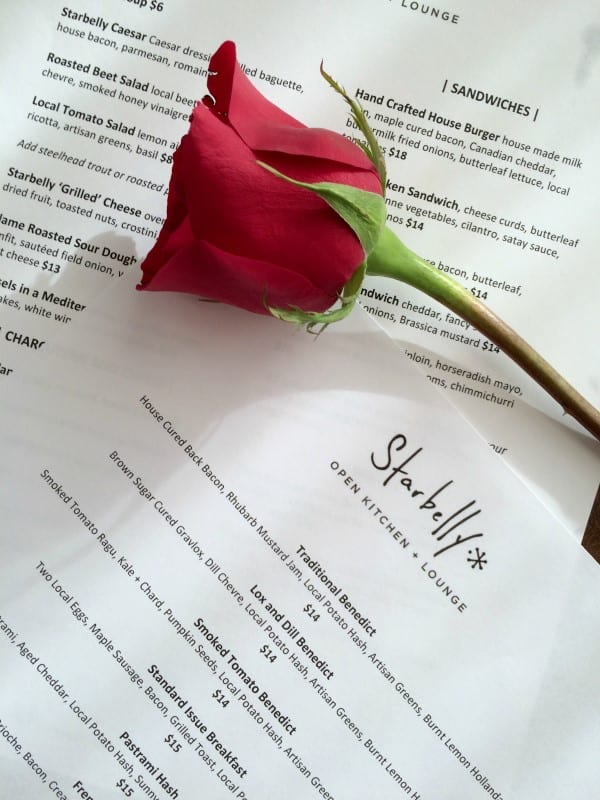 When I am thinking of brunch a few things come to mind, eggs being top of the list and with those eggs some divine combination of sauces, hash, smoked meats. They have them all at Starbelly. Making the menu selection a little bit challenging, as all the dishes sound wonderful.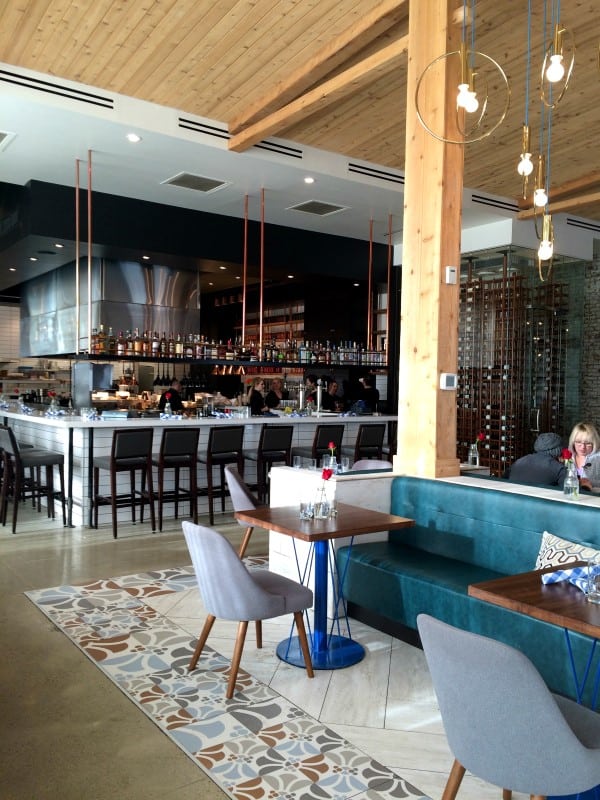 I love the open funky feel of Starbelly Open Kitchen and Lounge. The kitchen and bar are right there for you to see. The staff are very inviting, efficient and pleasant. I wanted to know where the name Starbelly came from and I was told two sources, that is was a bit Dr. Seusish and that the owner also loves a restaurant of the same name in California.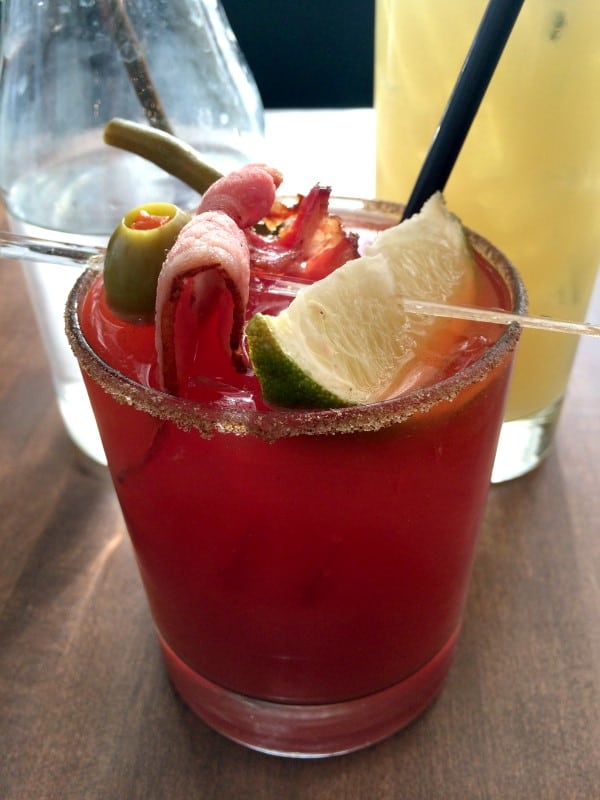 We ordered up some cocktails to start off our experience. Ken got this wonderful concoction with a full meal in his Caesar!! YUM!!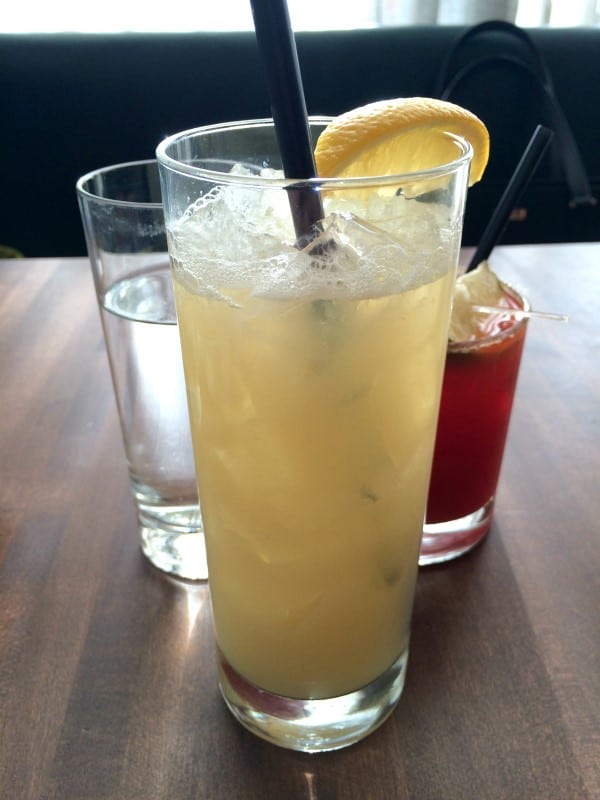 I chose the Lynchburg Lemonade, which is a concoction of Jack Daniel's, Cointreau and Lemon. This libation is so smooth and so refreshing you might not even think there is alcohol in it. Wonderful, really wonderful cocktail and perfect for spring and summer.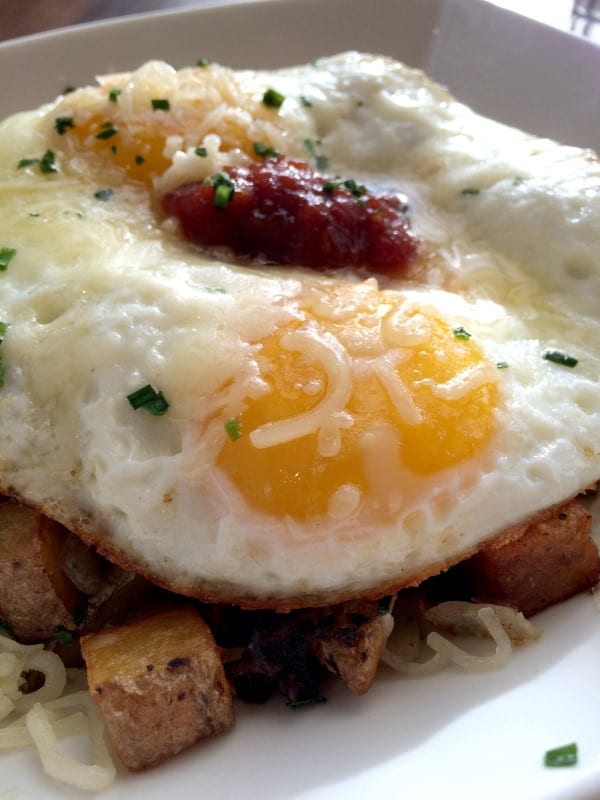 For my brunch choice I selected the Pastrami Hash, which is a combination of Smoked Pastrami, Aged Cheddar, Local Potato Hash, Sunnyside Up Eggs, Pickled Peppers, and Smoked Tomato. Also in the center is some bacon jam, which is extremely scrumptious. My whole meal was spot on and I adored it.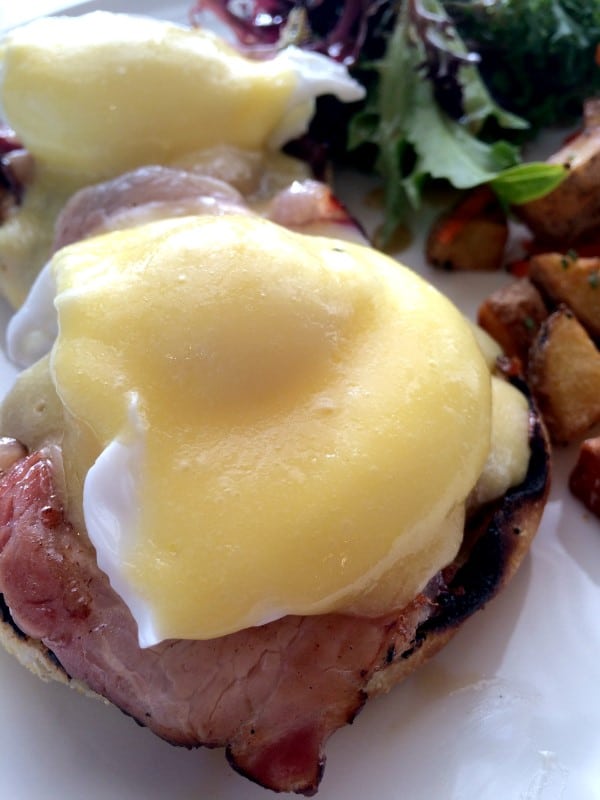 Amber ordered the Traditional Benedict, which is House Cured Back Bacon, Rhubarb Mustard Jam, Local Potato Hash, Artisan Greens, and Burnt Lemon Hollandaise. I looked down to enjoy my meal and when I looked up again hers was gone. She adored every bite. I was curious to taste that hollandaise sauce with the burnt lemon in it, luckily Ken had some with his breakfast as there wasn't a drop left on hers!!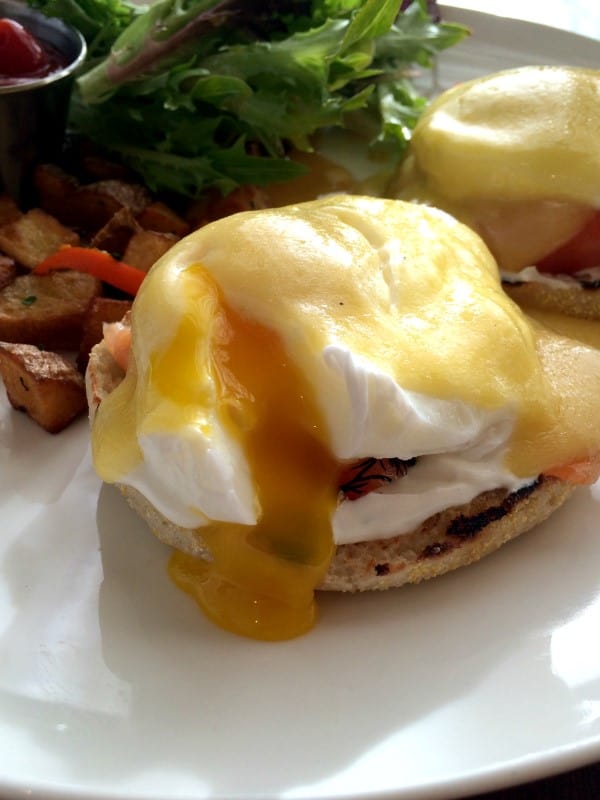 The hollandaise is divine, the eggs cooked to perfection on Ken's choice, The Lox and Dill Benedict. Brown Sugar Cured Gravlox, Dill Chevre, Local Potato Hash, Artisan Greens, and the scumpious Burnt Lemon Hollandaise.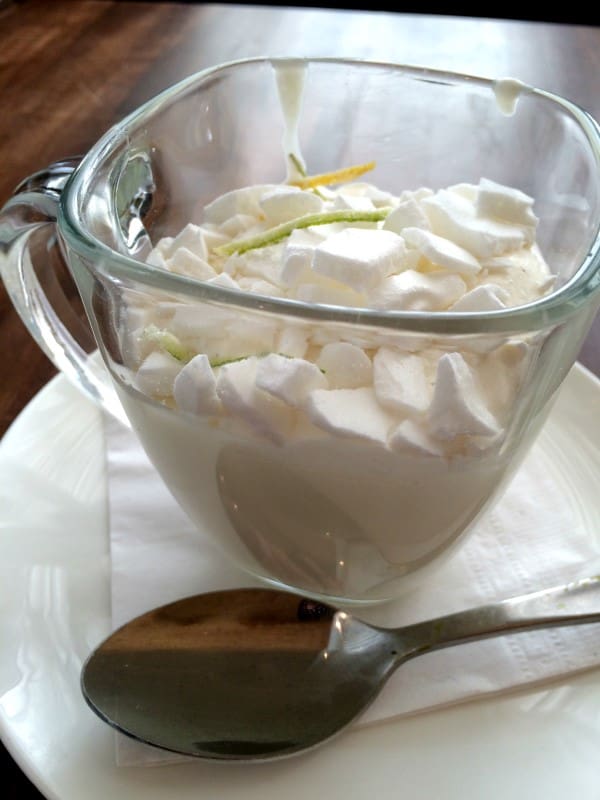 Ken and I were stuffed, but Amber always, some how leaves room for dessert. She wanted to try the Lemon Tosset which has her favorite crunchy meringues on top of light as air, creamy citrus mousse. She let me try a spoonful and it is heavenly.
Come to Starbelly for these menu items and more. Follow along with the goodness on Twitter, Facebook and Instagram.