#SteakEveryDay Twitter Party
I have a very soft spot for a big juicy steak. So I am happy to share with you this #SteakEveryDay Twitter Party. Montana's BBQ and Bar has a special treat in store for everyone!! Come and read on!!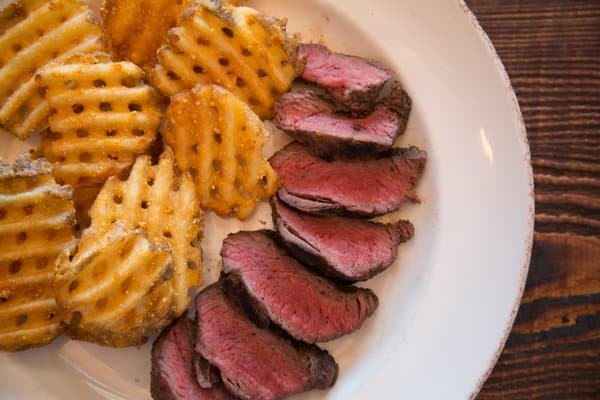 Do you deserve a #SteakEveryDay? Of course you do, there is just about every reason under the rainbow that you do!! To help you accomplish this goal you have a chance to win Montana's gift cards at this twitter party!! Plus Montana's is offering you a great price on a delicious steak, EVERYDAY!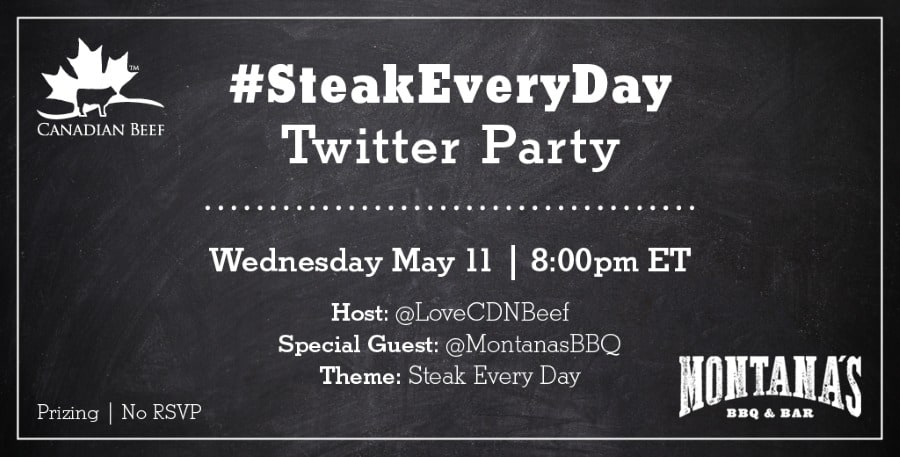 When you've had a long day, don't you just crave to sit down with some good ol' fashioned comfort food? Maybe a big, juicy, steak? Or when you've accomplished something great, maybe you knocked it out of the park at work or made your best time on a 10 mile run, what better way to celebrate than with a steak? Maybe it's because of its sky-high price point, but enjoying a big, juicy, steak always seems to be a meal reserved for a special occasion.
Thanks to Montana's new #SteakEveryDay meal, made with 100% Canadian Beef, you don't have to save steak for special occasions. For just $14.99, you can get a hand carved 7-ounce steak – whenever you feel like it. Celebrate the little wins and the big (or even just making it through the day), with a steak.
Canadian Beef loves their community and don't want them to miss out on all the fun of this incredible new deal! On Wednesday, May 11th, at 8:00 p.m. ET, they will be hosting a Twitter Party with special guests so you can learn more about how to celebrate every day with steak.
Montana's Chef Jen Hennings will also be on hand as she highlights the best of the grill. Got any pressing questions about steak? She will be there to answer them!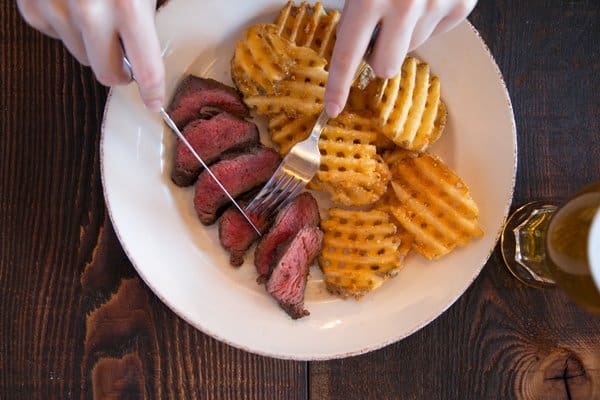 Twitter Party Details
Date: Wednesday, May 11th, 2016
Time: 8:00pm – 9:00pm ET
Host: @lovecdnbeef
Guests: @MontanasBBQ +Montana's Chef Jen Hennings
No RSVP
Prizing: $500 in Montana's Gift cards
For rules and regualtions come and visit Canadian Beef.