Steam Whistle Brewery
While I was in Toronto I had the great fortune to be able to go on a private tour of Steam Whistle Brewery. Sybil Taylor their Communications Director was fabulous to us all as they hosted myself and two of my girlfriends to an afternoon of beer and fun. What a great day we had.
I love the flavor of their wonderful Pilsner. They only make one beer and they do it right. I am so excited to be coming up with some recipes for you using their beer but first I wanted to share what I have learned about this fabulous company.
History
Steam Whistle Brewery is a Canadian brewery that was founded in the spring of 1998 when three friends were on a canoe trip. While sitting around the campfire Greg Taylor, Cam Heaps and Greg Cromwell came up with a dream to again make quality beer like they did in the late 1980's and 90's at a microbrewery before it was bought out by a national brewer and closed down.
The self-named "Three Fired Guys" dreamed of running their own brewery one day. The dream went on and started to become reality when they were atop a building in downtown Toronto looking over the city scape trying to figure out a building to house their brewery. They came up with the name Steam Whistle at first to signify the end of a work day and time to relax with friends or colleagues with a beer.
As luck turned out they were eventually able to lease the old train station in downtown Toronto, a perfect location for their brewery. Hence the steam whistle on a train!! What a fabulous spot in the heart of the city and in a heritage building too!! They fixed the turntable where the trains would depart and built their brewery using as much as they could preserve from the old building.
The Beer!
Now onto the important stuff the BEER!! They wanted to make a Pilsner that would compete with the best in the world. First they wrote up a plan and quickly attracted investors with their vision and passion. They use traditional brewing techniques with natural and quality ingredients.
Five ingredients go into every bottle. Spring water, malted barley, hops, yeast and passion from the dedicated brewmaster and staff. You can see the staff are happy and energetic about their job. The music is loud and fun and is selected by a different staff member each day. Loved that idea!!
As we toured the facility you can see the dedication into every step of making a fine beer. Their green initiative is impressive also. Having a painted on label saves the environment from the waste of paper labels, glue etc. Their bottles are made with 30% more glass so they can be reused up to 45 times. They use all natural ingredients, steam heating, energy efficient equipment and lighting. The list goes on and on.
Grab a case today and crack open a fabulous Pilsner beer!!! You can visit their website and have a look around or better yet come on down and take a tour for yourself!!
The Brewery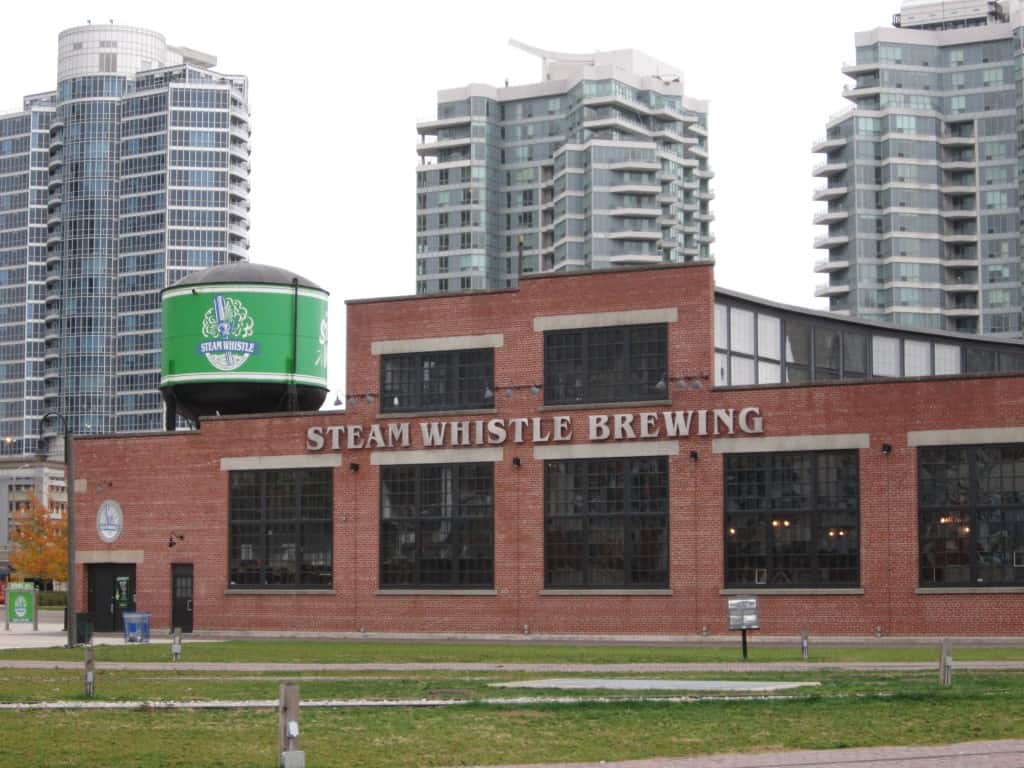 The Train Turntable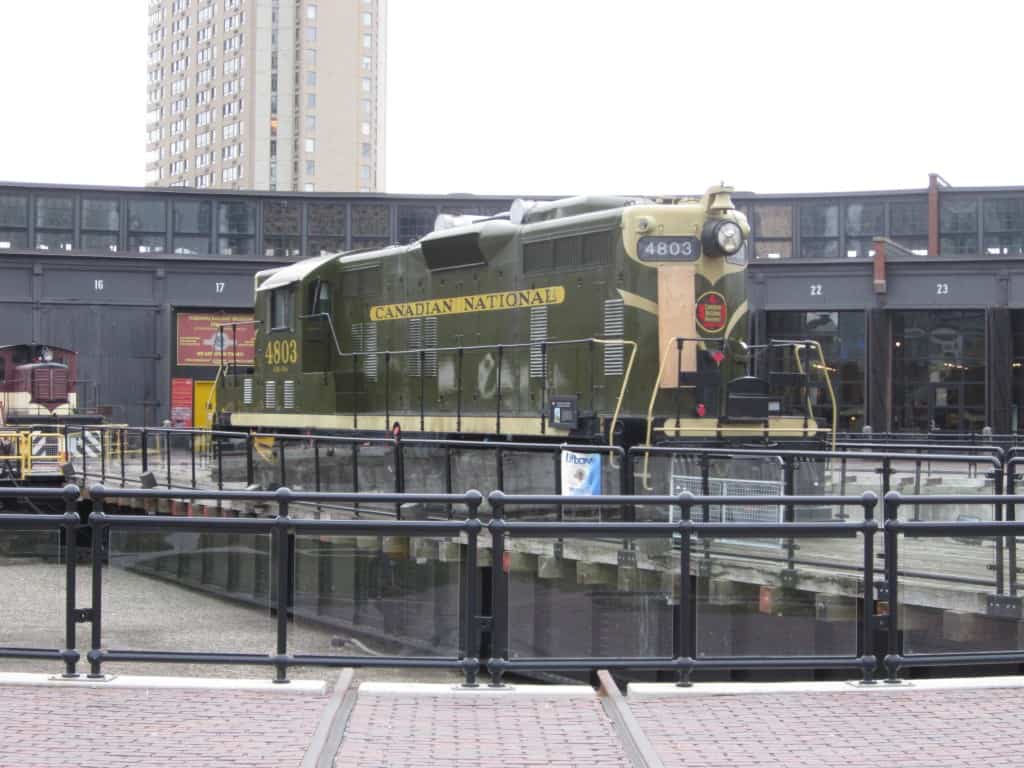 The Tasting Bar and Merchandise Store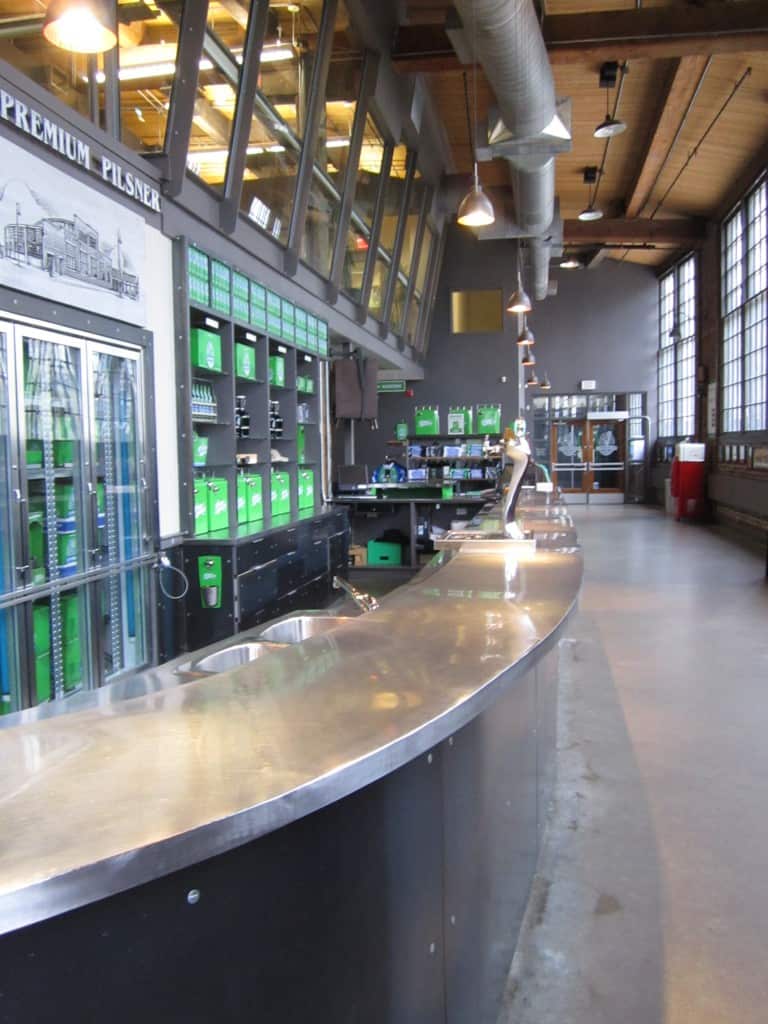 Where it all begins!!
Kegs Come in Many Sizes
Working Hard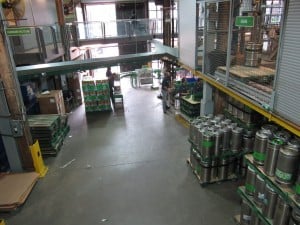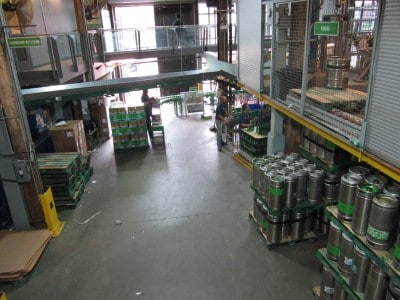 Their beer comes in cans too!
Fresh off the assembly line!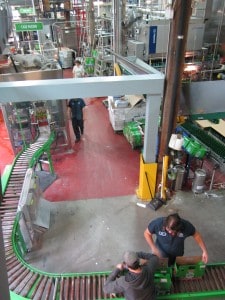 What a cool view! And check out that table!!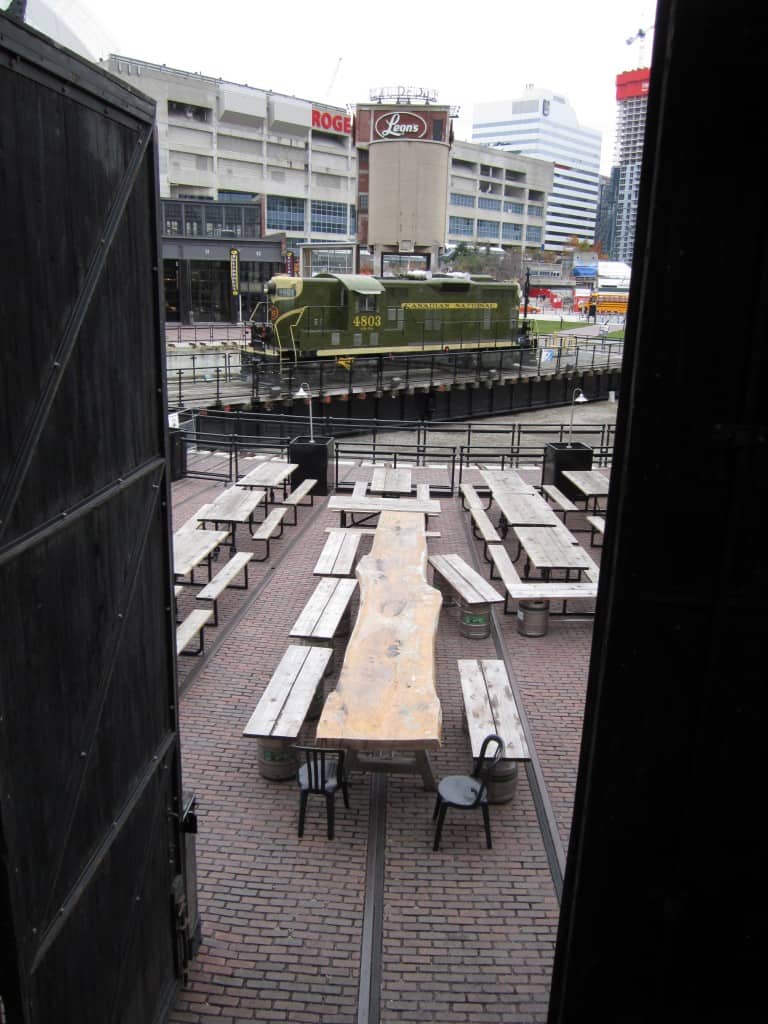 Filled, Fobbed and Capped!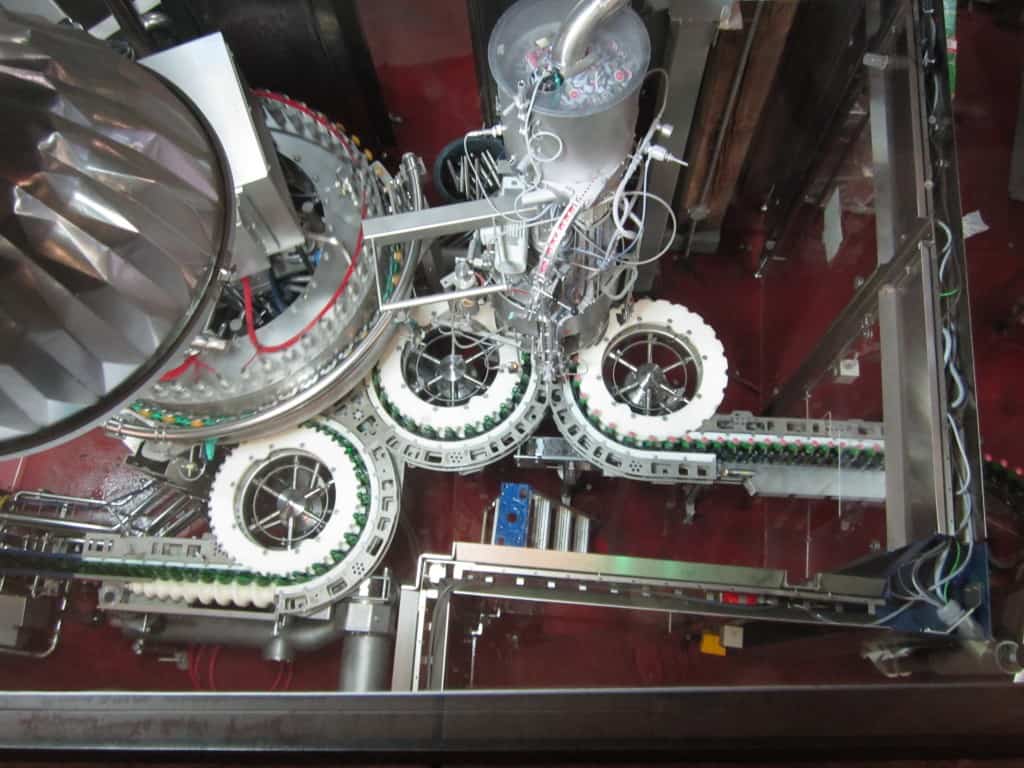 Fresh off the line, the reward at the end!!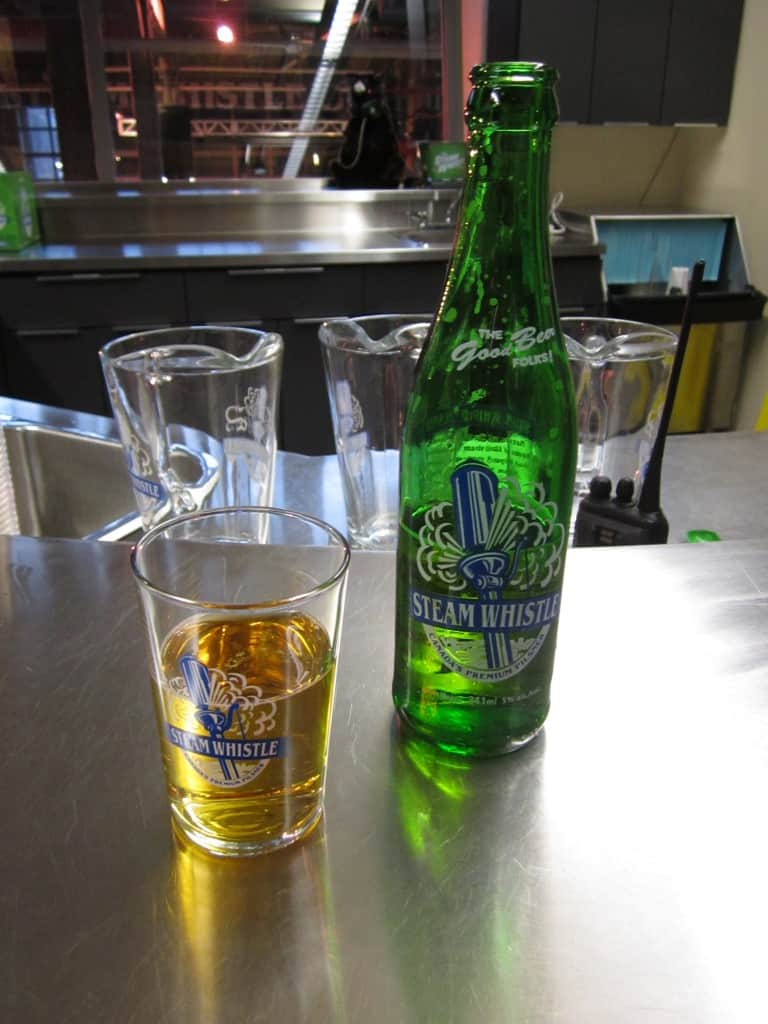 Aaaaahhhh, the best part, an ice cold beer!!!